Earlier this year, I was out running errands, and I suddenly had a gap in my vision. I wasn't blind; I simply had a space where what I should see just wasn't there. To be more specific, I was at Target and couldn't see the price tags – and it really freaked me out. I'd had a similar experience last year when I was out on a walk, but after taking a nap, it had passed. However, that day at the store, I decided to take action. I called my optometrist, and they were able to get me in right away, so my husband came and got me, and we headed to their office to try to find out what was going on with my vision.
It turned out that I was experiencing ocular migraines, which can cause temporary vision loss or blindness. I was full of questions, starting with what caused my sight to suddenly become spotty and how to prevent it from happening again. We went over my schedule the previous few days – particularly before my vision had become gapped. While they were unable to determine the exact cause of the ocular migraine, they did encourage me to start wearing my prescription glasses on a consistent basis because not wearing them was causing stress on my eyes (I never wore them because they were unflattering). I agreed to wear them more often and even invested in contacts, but I still was determined to learn more and find a way to prevent ocular migraines moving forward.
Vision and Genetics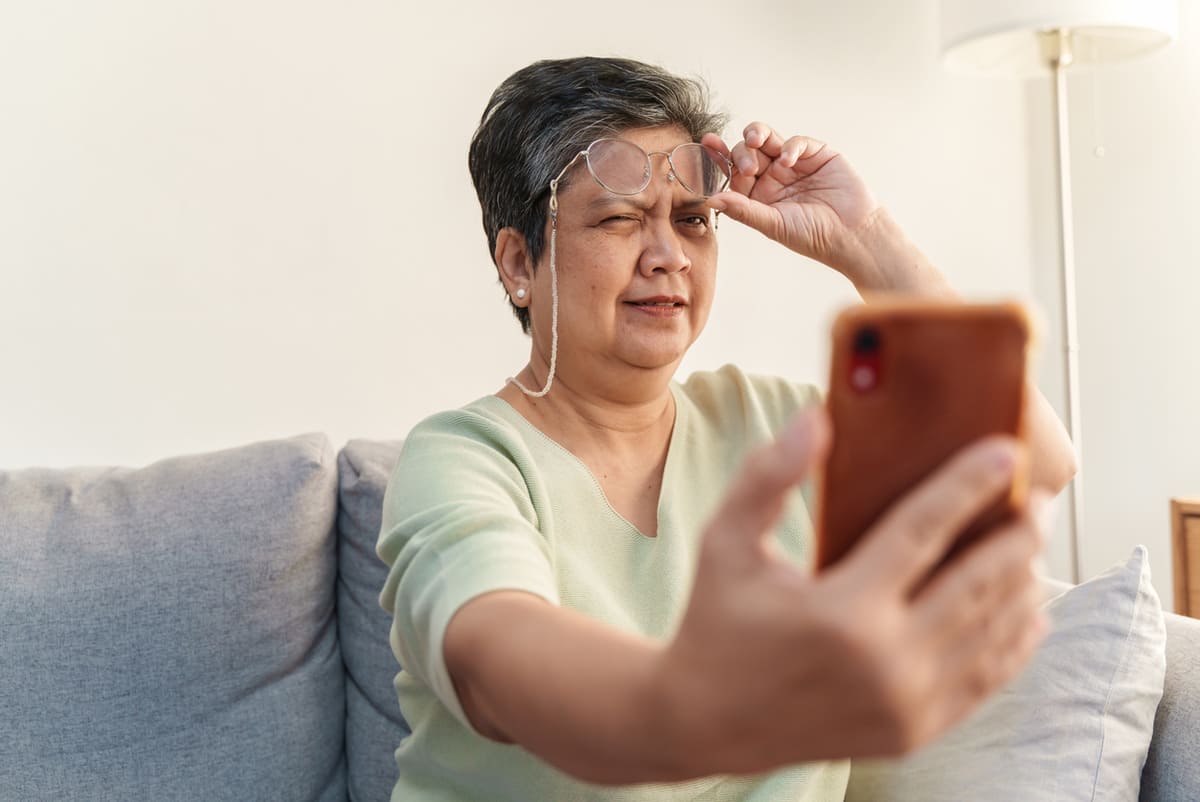 Our vision can be significantly impacted by genetic factors, which can lead to a wide variety of eye diseases and vision problems, even those that eventually lead to blindness. In fact, more than 3.4 million people in the U.S. age 40 and older meet the definition of "legal blindness" (visual acuity of 20/200 or less in the better-seeing eye or visual field of 20 degrees or less) or have corrected vision (visual acuity of 20/40 or less), according to the Centers for Disease Control and Prevention.
Less serious conditions like nearsightedness and farsightedness can also be linked to hereditary causes. It's not surprising to see an entire family clad in glasses – when the parents have poor vision, it's common for the children to follow suit. That's why it's essential to take good care of your eyes throughout the course of your life – because our eyes are ever-changing, and issues that are caught early can be prevented from escalating.
Other common eye conditions with genetic predisposition include retinitis pigmentosa and glaucoma. Both occur more frequently as you get older and cause major disruptions in your eyesight, causing the need for medical intervention and potentially even surgery.
Outside Influences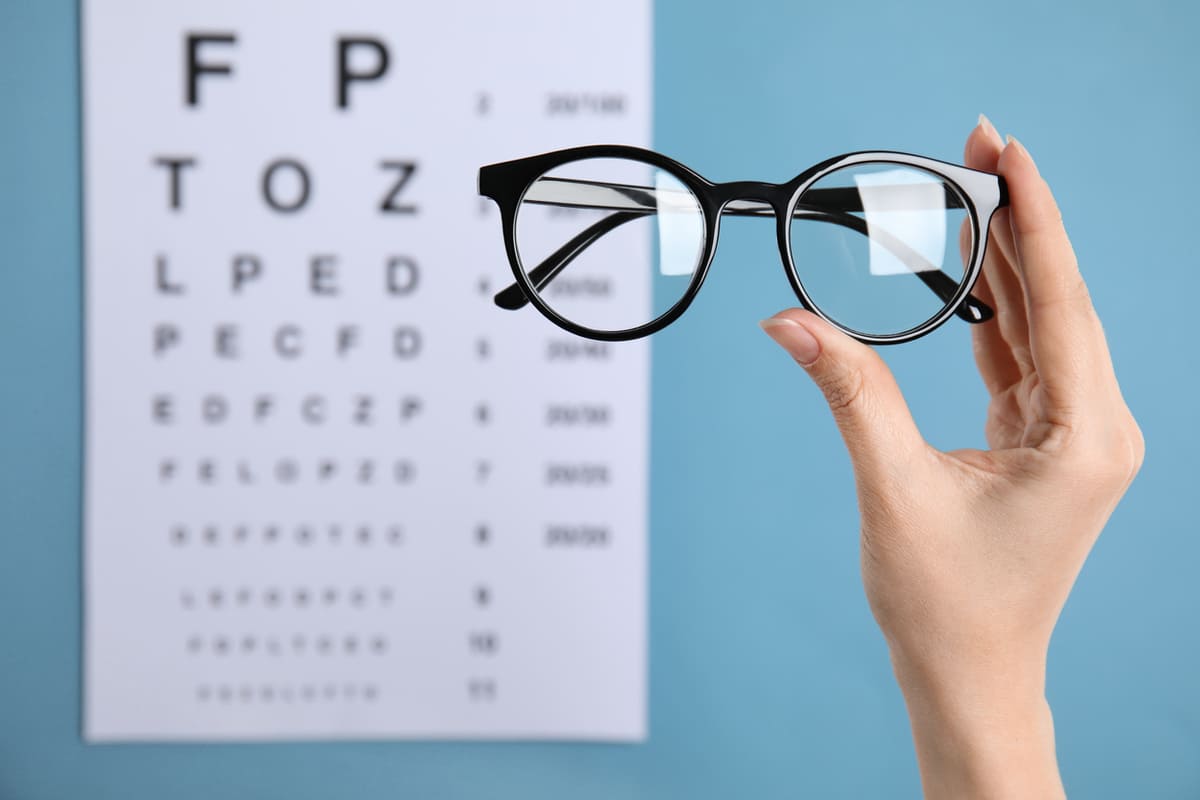 While many eye disorders are hereditary, there are things that we can do to try to lessen the likelihood that they'll occur. To start, reducing screen time or trying to take breaks during long sessions with your technology can prevent so much strain on your eyes. Eating a well-balanced diet, getting plenty of exercise, avoiding activities that can cause damage or trauma to your eyes, wearing protective eyewear, and not smoking are some easy steps you can take to encourage a lifetime of healthy eyes. You should also get plenty of sleep, and if you wear contacts, make sure to care for them properly.
As mentioned at the beginning of the article, other outside influences can also play a role. Did you realize that stress and anxiety can actually affect your eyesight? This includes the strain we put on our eyes from staring at screens all day. While blue light glasses might make a difference, the reality is that we spend far too much time staring at technology. Taking breaks to focus on a point in the distance can help, but simply taking a break away from your desk to get up and move around is even more helpful.
The stress typically associated with that technology can also influence our vision. Unfortunately, our stress and anxiety levels seem to increase as we get older and face the pressures of careers, family, and the anxiety that comes with aging. According to stress.org, "Stress impacts your visual capabilities in different ways, and some of the tell-a-tale signs are dry eyes, double vision, eye strain, blurred vision, eye twitching, and double vision." Anxiety is comparable, and both can wreak havoc on your health.
What can you do?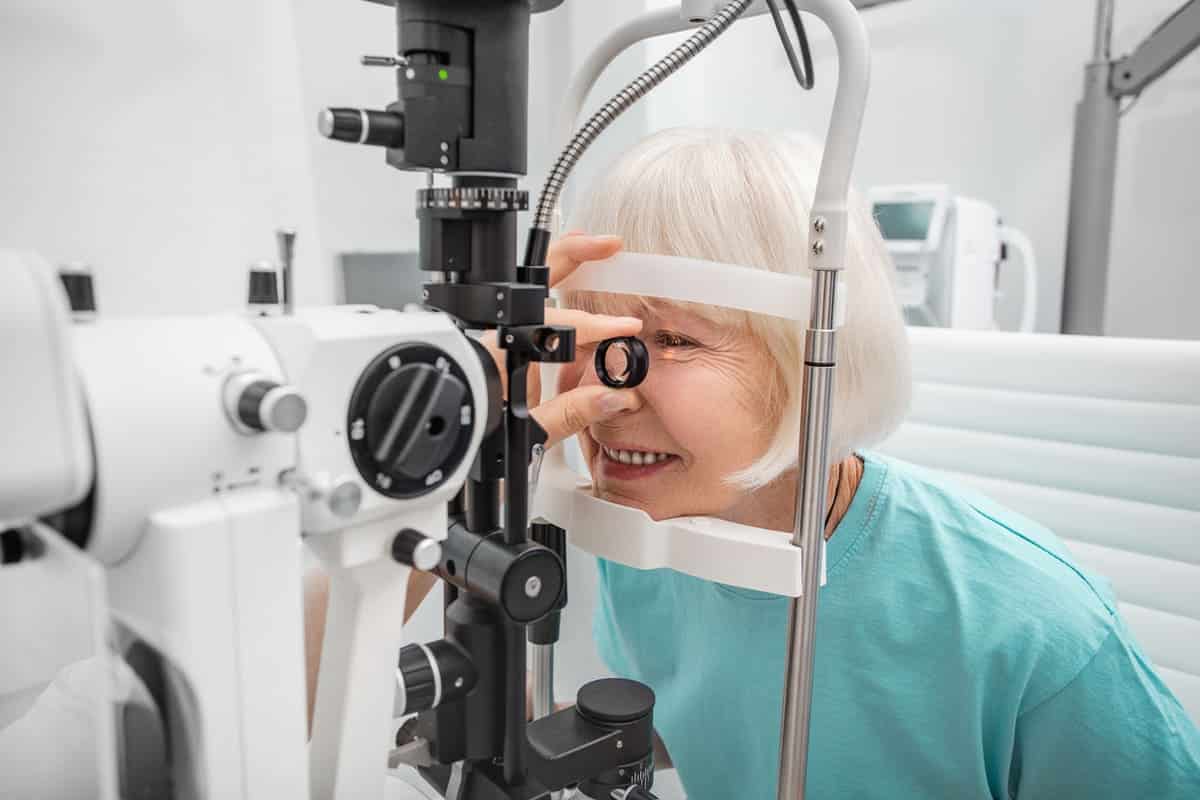 As mentioned, there are many simple things you can do to keep your eyes as healthy as possible; however, the most important thing you can do is practice good eye health and wellness throughout the course of your life, and that specifically includes annual eye exams. That's where it can get tricky because not all health insurance plans include vision insurance. Traditional Medicare provides coverage for millions of Americans age 65 and older but doesn't include routine eye exams, refraction testing, or eyeglasses. That's why supplemental vision insurance can be a key factor in protecting your eyesight.
According to the CDC, VSP Vision Care is the largest provider of vision insurance in the U.S., with more than 25% of the population enrolled in a plan. The VSP network includes more than 36,000 private-practice doctors, including retail locations. VSP offers Individual Vision Plans with customizable coverage options for those looking to buy a vision plan on their own because they are not covered through their employer, are retired, or are simply self-employed.
Conclusion
Taking care of your eyes is a no-brainer, and while some eye problems are unavoidable, you should try to keep your eyes as healthy as possible. Live a healthy life and try to avoid the everyday activities that can negatively affect your eyes… you'll be happy you did.
Read Next:
What You Need to Know About Supplemental Vision Insurance
Stylish Glasses for Women Over 50: Step Up Your Eyewear Game