From the beauty industry making major discoveries in anti-aging treatments to medical advances that have steadily increased life expectancy, women are defying stereotypes and remaining active as they enter their 50s, 60s, and 70s. However, this poses a new question: How does one stay relevant and keep up with the ever-changing world around them as they age? According to some, staying up-to-date and in the know means embracing the trend of unretiring. Work, whether in an office space, as a consultant or even as a volunteer, provides many ways to keep up with trends. But what if you don't want to go back to work or can't?
6 Secrets to Staying Relevant As You Age
Anyone can use these, no matter what your age. But if you don't have external circumstances driving you, find ways to integrate these action items.
1. Seek Knowledge
You might have studied and earned your degree years ago, but you are never too old to learn something new. You can stay especially relevant if you take the time to engage with technology. Use technological developments that have been made over recent years and integrate them into your daily life. From using your cellphone to its full potential to getting an automatic robot vacuum, try it all. If you don't know where to start, many public libraries offer classes helping those of retirement age or older discover and learn new technologies. Or try an online classroom service like Master Class, where you can learn from experts in their fields.
2. Embrace Social Media
Staying relevant means being informed and connected to those around you. The best way to do that is through social media. Dorthy Miller Shore, one of the founders of Prime Women, has seen the power of social media. "I wasn't very active on social media when I started this business, and I assumed that other women weren't either! These days, everyone is on social media, especially Facebook and Instagram. LinkedIn is a given if you are in business of any kind. What women over 50 may not know is that Tik Tok has become the site to really stay relevant. It's more than just amusing videos – the newest trends can be found there. Social media as a whole has really taken off for the older generation, and it's constantly evolving," explained Dorthy. If you are not on social media yet, this can be a great way to stay engaged with friends and family, especially young people, and learn about popular culture.
If you want to engage with other Prime Women, consider joining the PRiME Women's Facebook page. It's a space to share questions, topics for editor consideration, and lessons learned that could help us all be our best selves.
3. Stay Fit
Have you ever wondered how the stunning Nicole Murphy manages to look so young even though she's already hit the big five-O? It's simple: she hits the gym regularly to maintain her stunning physique and rock-hard abs. Even if your goals don't include having a Hollywood body, working out is essential to maintaining your body and staying healthy regardless of your age. Ruth Bader Ginsburg worked out well into her 80s, and her trainer was kind enough to document the workout routine that kept her going strong. Actresses like Jane Fonda still look fantastic well into their 80s. Because of physical limitations, she keeps her workouts to low-impact routines using resistance bands instead of weights. It is important to set age-appropriate goals and look after your body to stay feeling young.
4. Go Out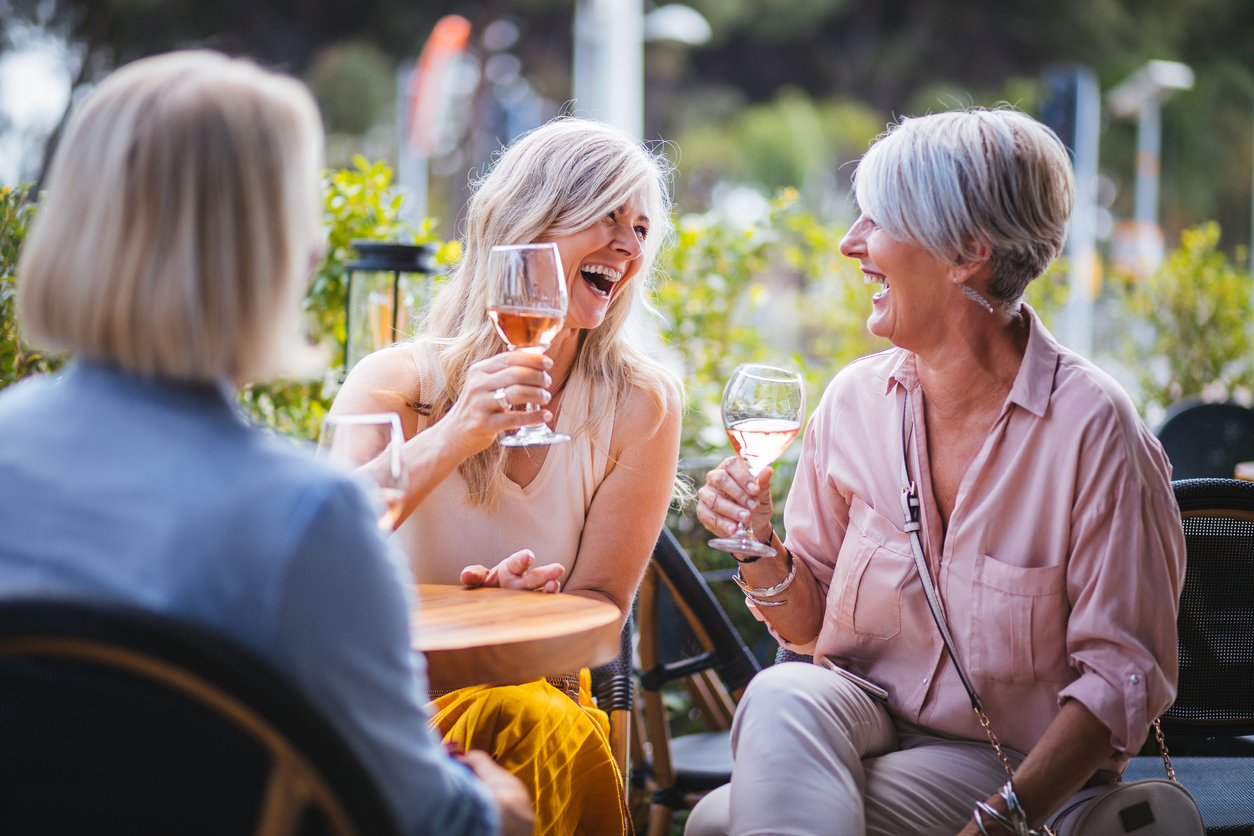 Sometimes as you get older, going out starts feeling like a chore. However, it is important to leave the house once in a while. Get a group of friends together and plan a nice dinner or catch a movie or live show. Not only will going out make you feel good, but it is also the best way to be in the know. It's much easier to know which restaurants are trendy and what the latest movies are when you're actually going out and partaking in these activities.
5. Dress to Impress
The fashion industry is shifting how they view older women. The dowdy clothes of aging generations past are no longer the only option, and you should embrace this! Women like 67-year-old model Yazemeenah Rossi are changing the way people view mature women and how they have to dress. Rossi regularly shares photos of herself in swimsuits on her Instagram and has been the face of several campaigns in recent years. While you don't need to wear (or post!) bikini photos, you can take a page out of Rossi's book when staying relevant. She knows the power of a great outfit to command a room. Her style is bold yet comfortable, the way only someone with the wisdom of age can be!
6. Challenge Yourself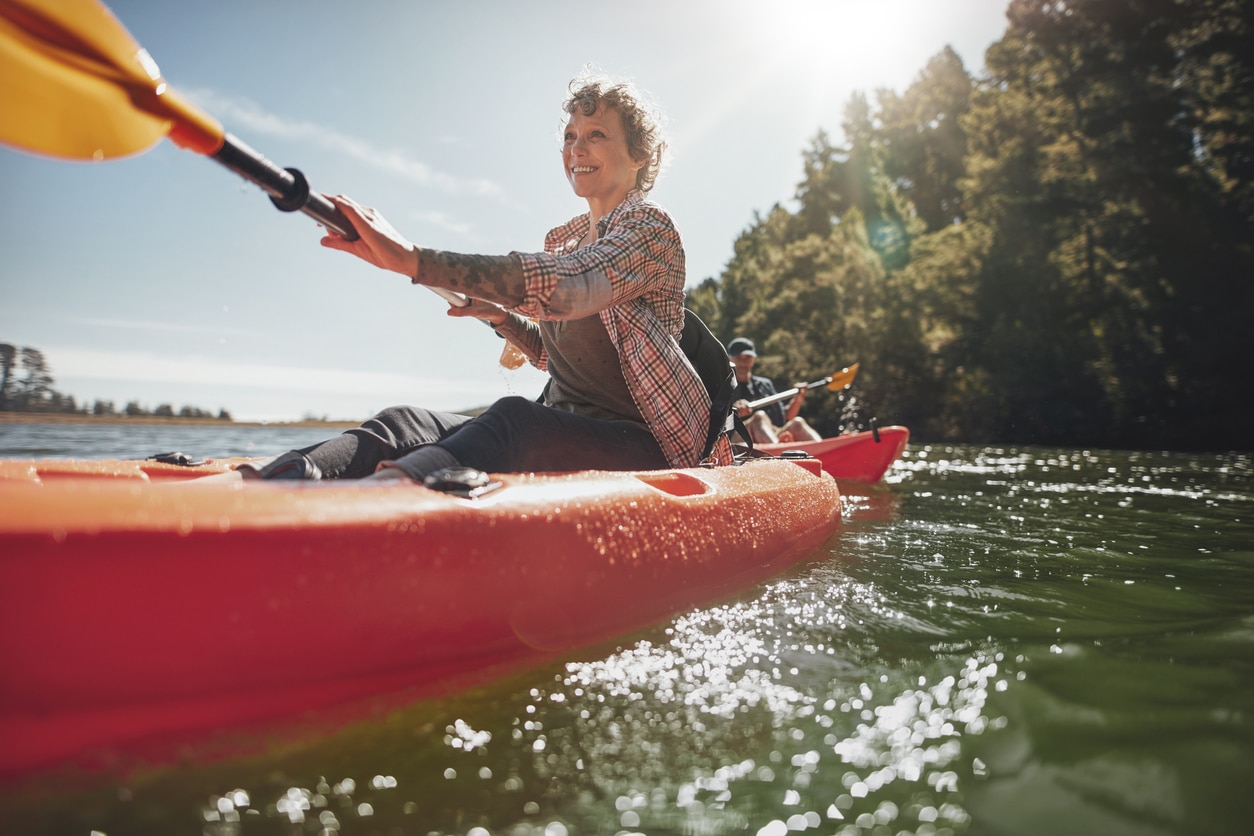 This can be applied to any of the above ways to stay relevant! Whether it be wearing a daring fashion, learning a new skill, trying a new exercise, or traveling to an exotic destination, challenge yourself to step out of your comfort zone. New experiences encourage you to have an open mind. As you have new experiences and gain new viewpoints, you will be able to better engage with parts of the world that would otherwise be unknown to you. Challenging yourself to try new things, or do something you've always been too scared to do, is key to staying relevant.
Many people find purpose in their jobs. Retiring can be a change that takes time to get used to, but staying relevant does not have to be dependent on an office. If you want to – and take the initiative – anyone can stay relevant!
Read Next:
8 Tips for Saving Money After Retirement