How is your 2017 taking shape? According to the annual American College of Sports Medicine, (ACSM) world wide report published since 2006, including 1801 responses received representative of almost every continent, and Consumer Reports these 10 fitness and wellness trends have the possibility to shape your 2017.
Wearable Technology
Whether you swear by your electronic activity tracker or not, they're here to stay. This fitness and wellness trend is definitely not a trend for the young alone given 17% of adults over 65 use them, nearly keeping up with the 20% of adults under 65% tracking steps, distance, or sleep with them.
Prime Tip: One caution, if wearing them causes anxiety that could stem either from the constant reminder or from the electronic device itself, think twice about whether this trend will increase your have a positive impact on your health.
Body Weight Training
For the last several years, fitness industry surveys have shown body weight training is on the rise. The convenience of getting in a quick, equipment-free workout is obvious. For long-term goals of reducing body fat and building bone density, it doesn't offer the same benefits as lifting weights. However, consistency being a big part of sticking to a plan, it definitely has its place.
Prime Tip: Get help designing a program for your personal needs that caters to joint or musculature limitations. Many of the most convenient body weight exercises will involve stress on knees, hips, and shoulders. Add tubing or exercise balls that will allow you to do pulling exercises or non-weight bearing lower body exercises to reduce risk of injury.
High Intensity Interval Training
Solving the problem of no time to exercise, short high intensity interval training (HIIT) workouts are still in the top five fitness and wellness trends for 2017, as they have been for several years. For women 50 and older, one-to-two time a week HIIT sessions can be an excellent part of hormone-balancing. Long, slow workouts tend to increase cortisol, the stress hormone, while short bouts of high intensity workouts more effectively benefit cortisol levels.
Prime Tip: Put intervals to work for you by using them early in the day rather than late. Intervals can be applied to any cardio activity. Swim, walk, use the elliptical or dance in your living room – as long as you get breathless.
Educated, Certified, and Experienced Fitness Professionals
This trend is a relief if you're seeking a personal trainer. It's getting easier to find fitness professionals who not only meet the minimum requirement of holding a certification, but who also have a degree in exercise physiology, kinesiology, or a related field. More and more, you'll be able to find fitness professionals with advanced degrees without looking too hard or paying more. As hormone knowledge increases among personal trainers, you may find fitness pros who understand the changing needs midlife brings. You'll find someone who can juggle your desire for results with your apprehension about getting hurt.
Strength Training Fitness and Wellness Trends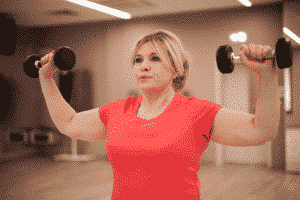 Though the aforementioned body weight training is a mode of strength training, this category refers to the array of weight machines, dumbbells, tubing, and more available to provide additional external resistance. Muscle losses that average .5 pounds a year after the age of 30 in adults who don't strength train lead to early frailty and increased fat mass. You can't outrun your muscle loss. Active exercisers that did not strength train still lost significant amounts of muscle mass, and bone losses are parallel. The combination of decreased muscle and bone puts you at risk for fractures due to falls.
The good news is that following this trend can help a new strength exerciser lose an average of 4 pounds of fat and gain 3 pounds of lean muscle in just four weeks. The results are expected to continue for the first 12 weeks of strength training.
Chocolate for Breakfast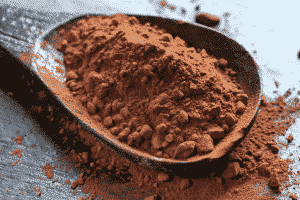 A recent study from Syracuse University proving cognitive benefits from daily chocolate ingestion across the ages may have you rethink (literally) your breakfast or lunch. Use raw cacao powder in your smoothie or add cacao nibs to your oatmeal. Use it as a key ingredient in your avocado mousse for dessert.
Prime Tip: Don't skip your protein in exchange for the cacao. Protein continues to top fitness and wellness trends as strength training's partner in helping avoid muscle loss.
Vegetables Move to the Head of the Table
Move over rice and grains. Cauliflower rice is taking your place. It's easier than ever with frozen and fresh packages available for fast, lower carb food at home. You'll be rethinking the noodle, too, as Paleo and Keto diets continue in popularity. It's getting easier, with more varieties of bean, lentil and pasta options on the shelf. In addition, you'll potentially make or purchase your veggie noodle varieties like sweet potato, zucchini, and spaghetti squash to bed your dinner down, too. Also worth mentioning in fitness and wellness trends is the increased popularity of more plant-based protein sources.
Embracing Fat as a Fitness and Wellness Trend
Coconut oil, avocado oil, and even butter are back. Instead of fearing fat, it's coming back into meals and snacks in every way, shape and form. With more studies emerging suggesting no association between heart disease and saturated fat, and reduced inflammation from higher intake of fat, both saturated and non-saturated fat use is on the rise.
Personalized Nutrition
One of the most exciting fitness and wellness trends is personal nutrition. Using your genes to determine what you eat could double your health results as it did in one study in 2016.
The idea that all individuals need the same diet is evolving into a dietary approach unique to you. From DNA lab testing to elimination diets designed to find your dietary best, individualized plans are on the rise.
Infrared Saunas
The mention of detox may cause visions of juicing and green drinks for now. Some day in the near future, however, you may be exchanging your yoga studio for a sauna studio membership for detox.
The infrared saunas are not new, but are definitely growing in mainstream use both for health improvement and to address specific medical concerns. Benefits include enhanced lymphatic flow and circulation, reduced pain, decreased stress, and enhanced muscle recovery. Your medical prescription might include infrared sauna use for adrenal fatigue, effects of mold exposure, and Lyme disease.
Now that you know what the fitness and wellness trends are, let's determine how to stick with them.