When it comes to traveling, very few experiences stack up to the magic of a road trip. The feel of fresh air as you rush past lush greenery is simply out of this world. But planning a successful road trip isn't a walk in the park, and it's even more tedious if you intend to travel with your pet.
Pets are like adorable babies. As such, they demand even greater attention while traveling.
A slight mishap and your furry companion could wander too far from your presence, subjecting you to an unexpected search mission. Worse yet, the animal could fall ill or suffer a physical injury on the road.
Fortunately, road-tripping with your pet doesn't have to be too stressful. This post explores seven pet-friendly road trip tips to implement when traveling with your furry, feathery, or scaly companion.
7 Tips For Traveling With Your Pet
1. Choose Activities Carefully
The mention of a road trip conjures up images of cruising past scenic landscapes in your ATV or SUV. However, exploring amazing landscapes in your car isn't the only attraction of road trips.
There are always plenty of fun activities in between to participate in, but it's essential to choose these activities wisely, especially if planning to travel with your pet. Now, this will call for some compromises. You want to select activities that both you and your furry companion will find exciting.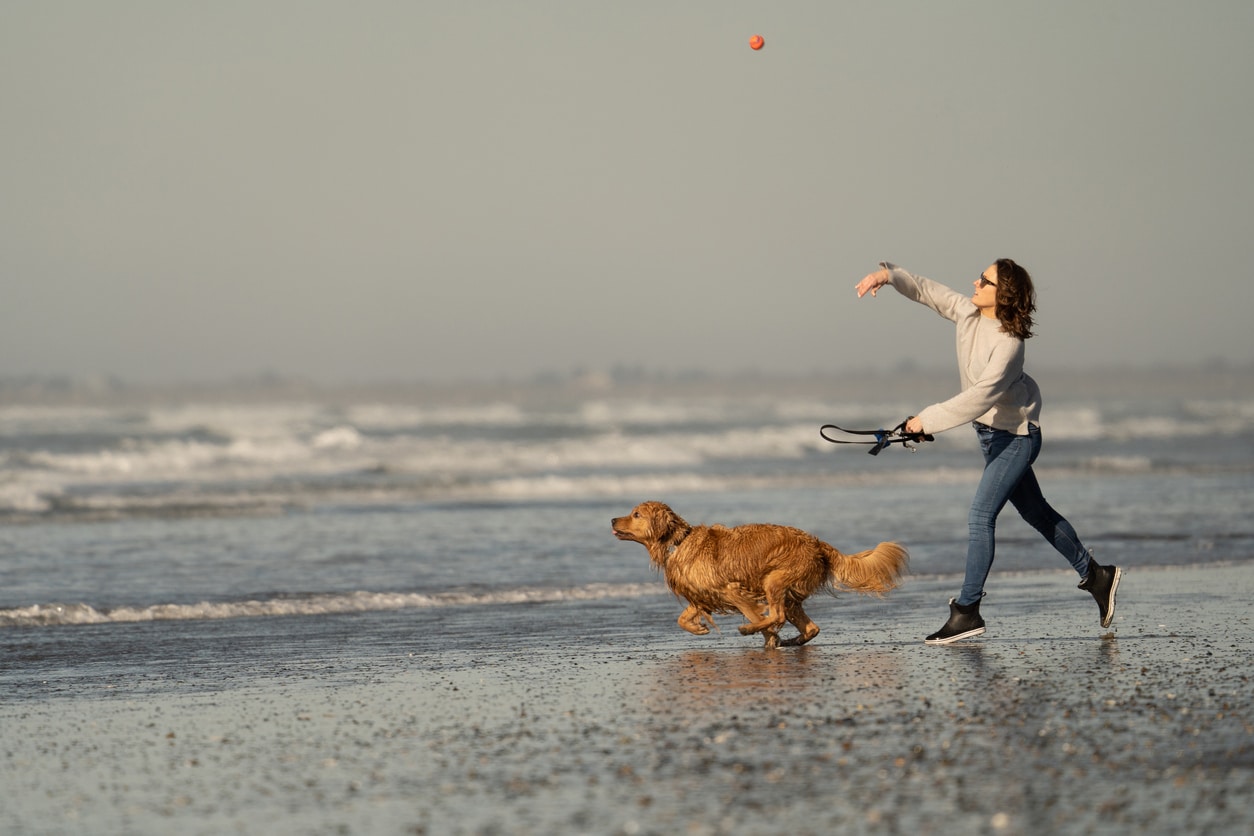 For instance, you might consider swimming together, hitting the beach, or romping wildly in a pet-friendly park. If planning to travel with water-loving pets like dogs, you might also spare some thought for extreme watersports like kayaking.
One way to make your kayaking road trip a success is by loading your kayak on a safe land rover discovery 4. The good news is that there are plenty of kayak roof racks to select from, and you only need to know where to look.
2. Choose Destinations Wisely
It's not enough to choose appropriate activities while road-tripping with your pets. It would also help to consider pet-friendly destinations. Pet-friendly destinations refer to places, cities, parks, and accommodation facilities that offer services dedicated to our four-legged companions.
After spending hours in your SUV, you'd want to retreat with your dog to a park that that allows for off-leash interactions. Similarly, you'd prefer restaurants or accommodation facilities that offer animal-ready amenities, including collars, litter boxes, and pet treats.
3. Practice Traveling With Your Pet Ahead Of Time
Pets are creatures of habit, and a slight disruption in their routine could badly throw them off balance. Therefore, it's essential to practice traveling in a car with your pet ahead of time. This might help to combat travel anxiety.
Note that there will always be challenges to expect if traveling with your pet in a car for the first time.
4. Map Out the Routes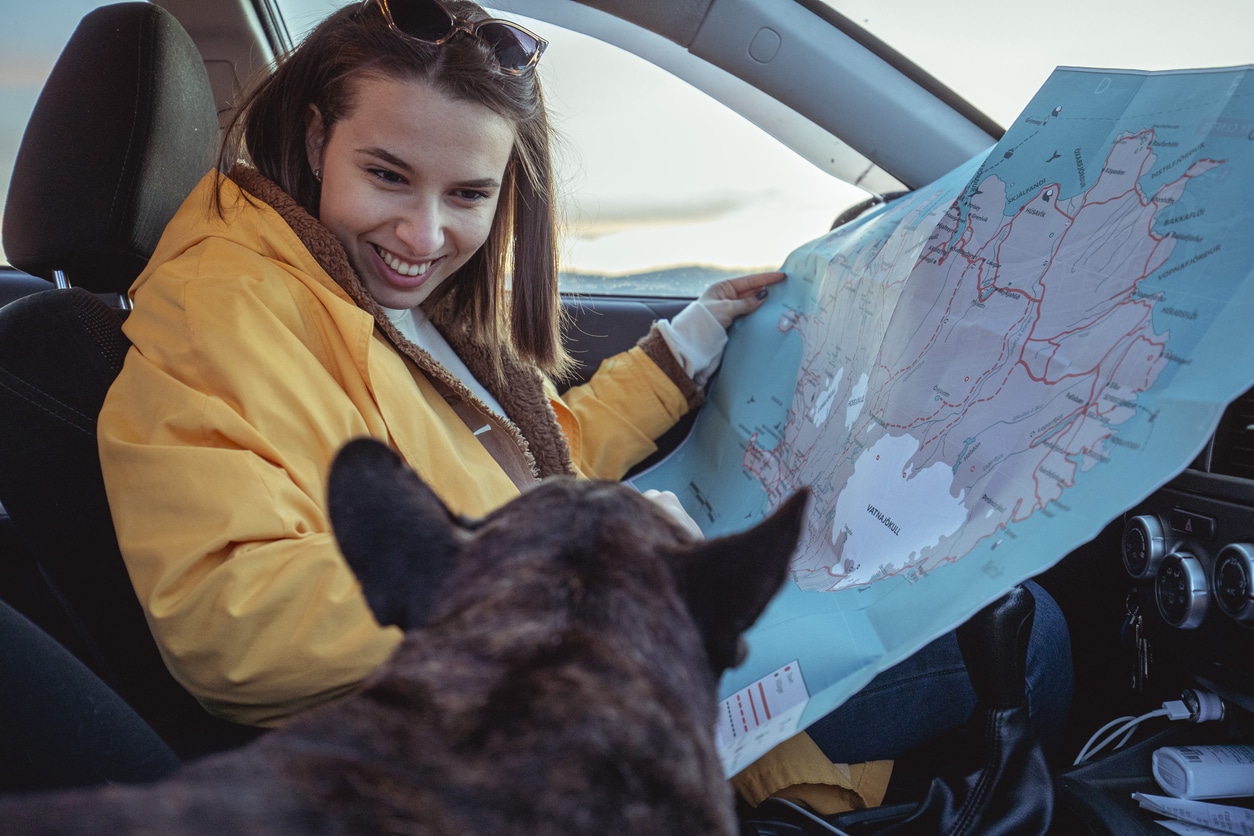 As you're planning a road trip, it's only fair that you establish the condition of the routes ahead of time. That's mainly if your journey includes excursions into remote locations. Mapping out the routes will help you decide between a two-wheel drive and a four-wheel-drive SUV. 4WDs are suitable if driving in dangerous conditions, such as rocky or snowy terrains.
Another reason to map out the routes is that it will help you establish accessibility to your various points of interest. For instance, locations like islands might only be accessible by boat or ship. In such scenarios, you'd want to know if it's best to leave your car on the mainland or have it ferried into the island.
5. Establish the Prevalent Weather in Your Destinations of Choice
Weather is a crucial consideration when planning a trip to any destination, and it's even more of a big deal if planning a road trip with your pet. Knowing the prevailing weather conditions beforehand will allow you to choose the best clothing for yourself as well as your four-legged companion.
Pay particular attention to cold weather. Note that cold and humid conditions may cause various medical ailments in pets, such as frostbite and hypothermia.
6. Pack Suitable Clothing
As we've just pointed out, the weather determines the kind of clothing to carry on your next road trip, both for yourself and your dog. For chilly conditions, you may need to pack pet sweaters and jackets, as well as warm blankets. For snowy and wet weather, you might have to invest in pet socks and boots. These items offer warmth to your pet's feet while also improving traction.
And if traveling in warmer weather, it would help to make provisions for sunshine protection. A pet sunscreen will come in handy here.
7. Beware Of Dehydration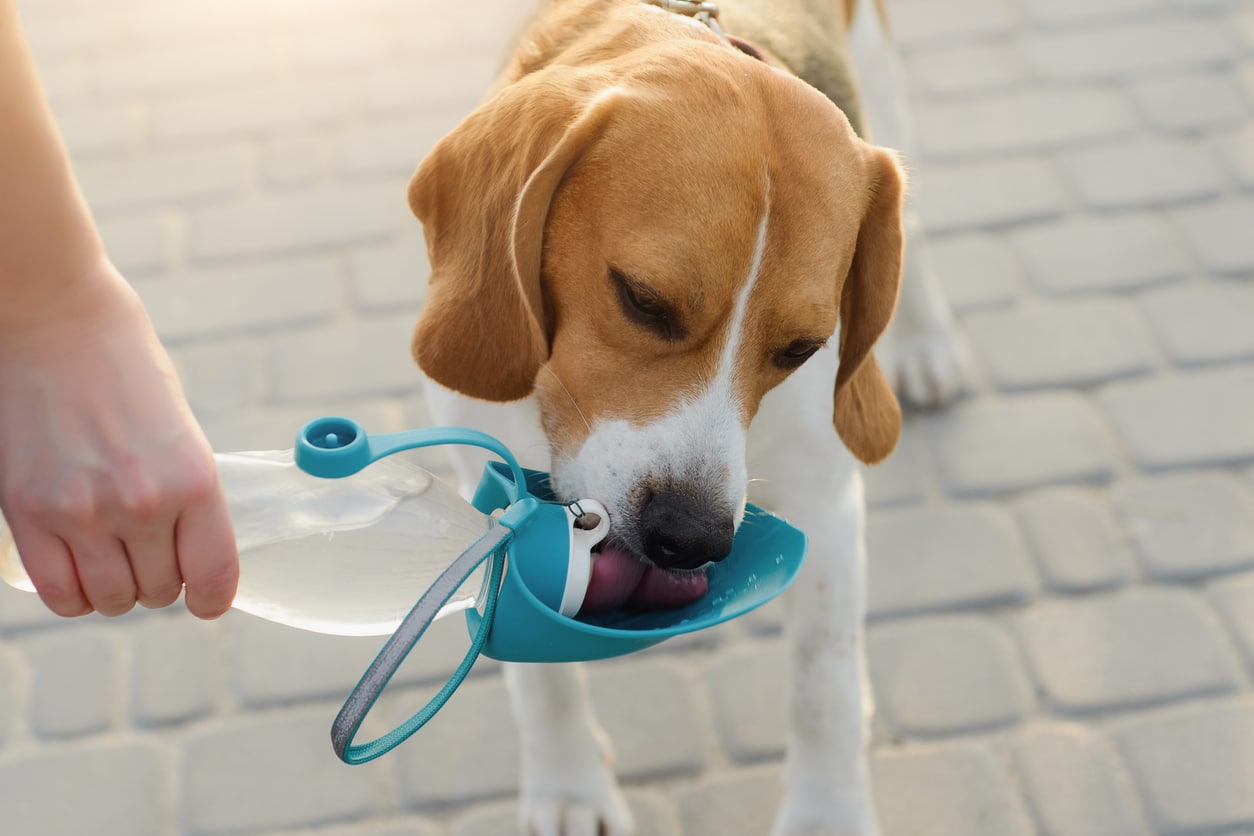 The rapid temperature and humidity changes while road-tripping, coupled with road grime, gasoline fumes, and recirculated air, can lead to dehydration. Fortunately, there are various ways to keep your pet hydrated while road-tripping. For starters, insist on serving the wet animal food, and the food should be accompanied by cold, flavored water.
It's also essential to ensure that your pet is always secured on the side that's free from direct sunshine. Most importantly, never leave your pet in the car, even if you're only venturing out for ten minutes.
Traveling With a Pet – Summary
Now you have our detailed guidelines on having a successful road trip with your pet. As a parting shot, remember that there are always challenges to expect while traveling with animals. Be patient with your pet and know when to call off the vacation.
Read Next:
European Summer Trips Post-Covid
14 Great Trips with Grandkids in the United States