By Courtney Quinn and Tricia Conover:
When we think of South America, we picture the physical beauty of the Amazon Rainforest, Incan ruins, and Andes Mountains. We envision the indigenous activities in Argentina: gauchos riding horses, children playing soccer, and the sensual embrace and allure of the tango.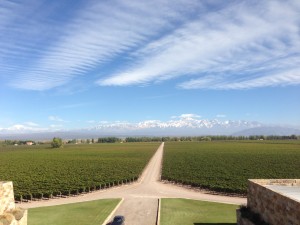 South America is a place to find great quality wines at lower prices. Chile and Argentina are the main wine-making countries in South America and can offer lower prices. In the world they rank as two of the top 10 countries for wine production. Those of us adventurous wine drinkers in United States and the United Kingdom can also find wines from Uruguay and Brazil.
South America is home to popular international wine varietals like Sauvignon Blanc, Chardonnay, Cabernet Sauvignon, Merlot and Syrah. Additionally, the signature varietals of Malbec, Torrentes, and Bonarda are unique to Argentina with Carmenere being unique to Chile. Several scientific discoveries were made in the last two decades regarding the genetic heritage of some of these singular wines. We challenge you to plan a wine dinner or wine tasting that will allow you to pick your favorite. All of our recommended wines are less than $30 and have received high accolades from both wine writers and critics.
Select a distinctive South American wine, grab your partner for a tango, and share your sensual experience these wines evoke. We hope you enjoy reading about South American wines in the acclaimed books below.
Continue our South American wine and food journey with us later this month. We'll be featuring the local extraordinary foods of South America.
Wine Recommendations from Chile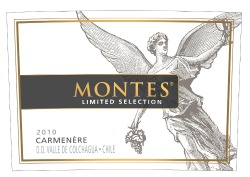 2011 Montes Limited Selection Carmenere
For decades, Carmenere was thought to be a lost grape. As a result of genetic research this grape was discovered in Chile, where it had previously been miss-identified as Merlot. This research was difficult due to a very subtle difference at the top of the Merlot and Carmenere vine leaves. It's like telling apart identical twins. Montes is a premium winery in Chile and Carmenere showcases dark fruits, earthiness, and spice. Find This Wine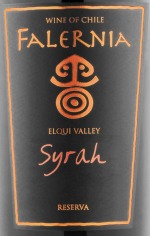 2010 Falernia Syrah Reserva
Chile's Elqui Valley is on the edge of the Atacama Desert with the vineyards at an elevation up to 6,500 feet. The dry climate is cooled by strong winds from the Andes Mountains and Pacific Ocean creating an ideal area perfect for Syrah. This wine has floral notes, velvety tannins, and is well balanced. Find This Wine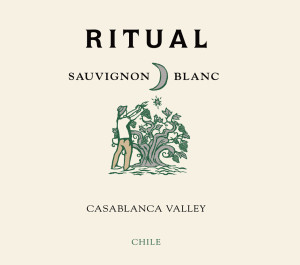 2012 Ritual Sauvignon Blanc
Chile's Casablanca wine region will be memorable beyond its eponymous film after tasting this wine. Casablanca is home to this Chilean Sauvignon Blanc. The moderate temperature and sea breezes allow the grassy herbal notes of Sauvignon Blanc to shine. Find This Wine
Wine Recommendations from Argentina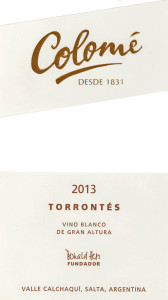 2013 Bodega Colome Torrontes
Bodega* Colome is one of the oldest existing wineries in Argentina and sits at an elevation of 7,000 to 10,000 feet. It has some of the highest vineyards in the world. Torrontes, a light white wine, loves to grow at this elevation that enhances its floral aromas. Refreshing acidity on the palate make this a great wine at lunch. Find This Wine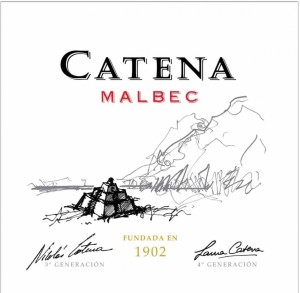 2012 Catena Malbec
The Catena family made Malbec world-famous. Nicolas Catena was one of the first people to see the potential of Malbec and its special characteristics that are magnified by the Andes Mountains terroir. Catena was one of the first Argentines to produce wines of quality, not just quantity. Plum essence is the dominant fruit character of this Malbec enhanced by notes of spice and vanilla from the oak barrel maturation. Find This Wine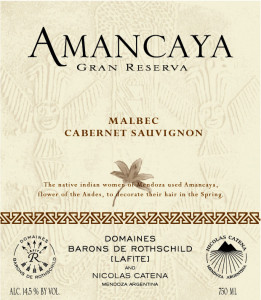 2011 Caro Amancaya
In Bordeaux, Malbec is a small component of the red blends. The trend to produce more red blends is increasing in Argentina, too. Bodegas Caro is an investment between the Catena family and Domaines Barons de Rothschild, of Bordeaux and banking fame. With 65% Malbec and 35% Cabernet Sauvignon this is a powerful wine, just like the people behind it. Find This Wine
Critically Acclaimed South America Wine Guides
Wines of South America: The Essential Guide by Evan Goldstein
Master Sommelier Evan Goldstein has the most comprehensive book describing the South America wine regions, viticulture history, grape varietals, winemaking techniques and wineries throughout the continent. This book has become an incredible resource for wine professionals, students, travelers and wine enthusiasts.
Vino Argentino: An Insider's Guide to the Wines and Wine Country of Argentina by Laura Catena
Laura Catena is an ER doctor in San Francisco, a fourth generation Argentine vintner, and an active director at Catena Zapata and Luca Wines. In Vino Argentino, she describes the history and wine regions of Argentina. She also details the story of her family's role in developing this wine country. If you are a looking for a great gift, combine this book with a bottle of Catena Malbec.
About the Author: Courtney Quinn
Courtney Quinn became the owner and wine importer of Our World, Our Community Wines after living in Mendoza, Argentina. She is currently studying for her level four exams through Wine and Spirits Education Trust and is a Certified Specialist of Wine by Society of Wine Educators. Courtney has certifications in the Business of Wine and holds an MBA from San Diego State University. Courtney and Tricia Conover were classmates at the Culinary Institute of America, Napa Valley, where they received their C.W.P. designations – Certified Wine Professional.
Twitter: @OWOC