The Highest Priced Wine at Napa Auction: $4333 – Crafted by Celia Welch, Celebrated Winemaker: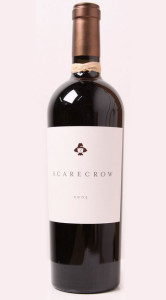 60 bottles of 2012 Scarecrow wine were purchased by the Wine House (Los Angeles) for $260,000 ($4,333/bottle) at March 2014's Napa Premiere Wine Auction. The winemaker? Celia Welch. Celia is a winemaker, proprietress/founder of Corra Wines, and winemaking consultant to some of the most celebrated wines in America including Scarecrow. The Vineyards? The 70-year-old vines are part of the J.J. Cohn Vineyard in Rutherford, Napa Valley. J.J. was the MGM Executive Producer of The Wizard of Oz, thus the Scarecrow designation. In 2008, Food & Wine Magazine named Celia Welch Winemaker of the Year. In 2006, Forbes.com named Celia Welch "Top Ten Tastemaker."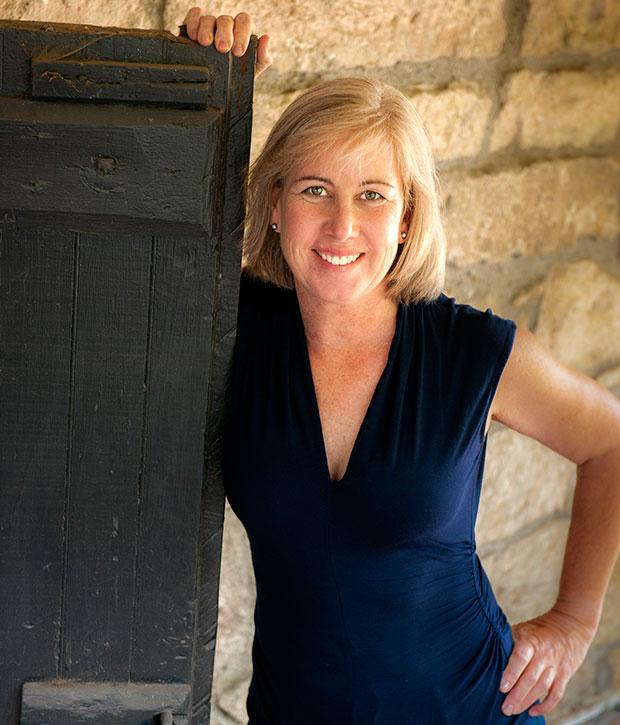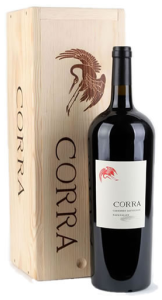 Celia Welch grew up around wines and winemaking in the Pacific Northwest with parents who were wine enthusiasts and private home winemakers. Following her education at University of California at Davis' renowned Viticulture & Enology School, Celia held internships with several wineries in the US, New Zealand and Australia. She then became an assistant winemaker at Pepi Winery during a time when there were only a handful of women winemakers on the scene. Not surprisingly, women winemakers today have become prominent and have crafted some celebrated cult wines. Cathy Corison, Merry Edwards, and Heidi Barrett Peterson who vinified Screaming Eagle, Dalle Valle Vineyards, and Amuse Bouche are among them. Only 10% of California winemakers are women, but according to The Washington Times, "23 percent of California wineries with women winemakers made it into Opus Vino compared to 14 percent of wineries with male winemakers."
Celia Welch consulted to Staglin Family Vineyards in 1991, and then made a decision to focus on independent wine consulting. Celia now advises several famous and cult wineries including: Scarecrow Wines, Hollywood & Vine Cellars, Keever Vineyards, Lindstrom/Nicali Vineyards, and Barbour Vineyards. In 2004, Celia launched her own brand and founded Corra Wines. With a double Irish heritage, she chose the symbol of a Celtic god of prophesy for her label that denotes a positive, forward-looking perspective. The grapes for these highly rated wines come from premium Napa Valley sites like Prichard Hill, Oakville, and Rutherford. Antonio Galloni of Robert Parker's The Wine Advocate gave the 2010 Corra Vintage a 95-point rating. Corra Wines are available via an allocated mailing list, in specialty restaurants, and fine wine shops.
Celia Welch is an engaging personality and her views on good value wines, changes in today's winemaking style, and her treasured leisure time activities are documented in the Q&A interview below.
It's encouraging to see that women winemakers demonstrate such excellence among their peers. Their wines command top prices and are celebrated by wine critics. Celia Welch stands in the front of this line. Can she top the 2012 auction price again? IF the fine wine market economy grows by a forecasted 6-11% estimate this year, perhaps the Napa Valley Premiere auction record will again be broken, and perhaps again by Celia Welch.
An Interview with Celia Welch
Interviewer: Tricia Conover, CWP, Wine Writer
Q: What do you like to drink when you are not drinking your wines?
A: It certainly depends on the day I've had. A hot day in the vineyards requires a very cold beer, of course. I love the light, aromatic white wines of northern Italy and Portugal, the grace and nuance of Oregon Pinot Noirs, and the bold brawny flavors of Malbec from Argentina. Most of the time, though, I'm enjoying the wines that my friends and colleagues have made from Napa and Sonoma Vineyards, primarily but not always Cabernets.
Q: Who were your mentors in your early winemaker days?
A: My first harvest internship was under the lovely tutelage of Carol Shelton at Sonoma Vineyards. Carol has a wonderful sense of humor and taught me that even during the stressful days of harvest season there's time to laugh, celebrate the work, and enjoy life. Additionally, Jon Engelskirger taught me much about production methods and how to create a strong team.
Q: What do you think are some of the best value wines – either the appellation or specific wines?
A: I think Champagne and sparkling wine from just about anywhere is greatly undervalued relative to the tremendous work that goes into producing it. Fortified wines from Portugal and Australia also are delicious and worth far more than their price tag indicate.
Q: How do you think Napa Valley winemaking has changed in the last decade?
A: I am so happy to see something of a return to emphasis on balance and subtlety, a slight shift from the very heavy and almost port-like offerings a decade ago.
Q: What do you like to do in your spare (???) time?
A: Ha! I'd like to have more of it! I very much enjoy hiking and trekking, so some of my free time is spent preparing for the next adventure. I enjoy gardening throughout the seasons and preserving (canning, dehydrating etc.) the produce. My family heritage includes Oregon pioneers and perhaps I still have some of their traditions. If anyone can tell me how to use up thirty pounds of Meyer's lemons I'd like to know!
Where To Find Corra Wines:
New York City areaThalassa Restaurant
, Tribeca
Ninety Acres Culinary Center at Natirar Resort, Somerset County, NJ
Riverpark, E. 29th St.
Del Frisco's Grille, Rockefeller Center
San Francisco
Dallas/Ft. Worth/ Plano, Texas
The French Room at the Adolphus Hotel
Al Biernat, Dallas
Bonnell's Fine Texas Cuisine, Fort Worth
Ellerbe Fine Foods, Forth Worth
Capital Grille, Plano
Napa Valley
The French Laundry, Yountville, CA
North Carolina
Juice Wine Purveyors
Los Angeles