"This above all: to thine own self be true." -William Shakespeare, Hamlet Act I, Scene III
What does the Shakespeare play, Hamlet, have to do with women who have worked for decades (in and out of the home) and are looking for career advice? Answer: Shakespeare delivers a call to action to operate from a place of deep self-awareness when exploring new territory! He is essentially saying "You have to know who you are and honor that truth as you go out into the world."
It All Starts with Increased and Genuine Self-Awareness
After 50, our careers can be the most exciting they have ever been IF we recognize and honor who we have become and use this self-awareness to create roles we never anticipated. But how?
Pause. Reflect. Imagine. Create.
You'll find or develop new professional roles (with your current employer, or not) that bring you increased vitality and joy. These roles are probably ones you never anticipated in your 20s, 30s, or 40s, yet are ones which reflect who you have grown into. Staying true to your authentic self opens up a vast array of career opportunities.
Career Advice from Powerful Women: Embrace Authenticity to Influence Good in Others
Sandra Day O'Connor
"Well, it's a little odd, the path I took, because when I was young, I wanted to be a cattle rancher. That was what I knew and that was what I liked." -Sandra Day O'Connor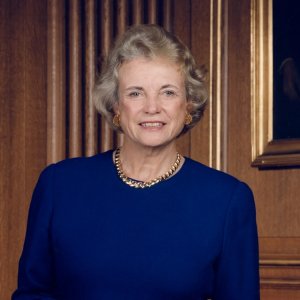 Sandra Day O'Connor did not follow a pre-ordained career path. She was raised on a rural cattle ranch – 9 miles from a paved road, a place that did not have running water or electricity until she was 7 years old. She drew upon skills (learned from living on the humble ranch) of self-reliance, determination, and decision-making to forge her career path. (She applied to Stanford Law school at a time when other law schools did not accept female applicants. She had 40 rejections from law firms that would not grant her an interview on the basis of her sex).
What happened? She became the 1st woman to serve on the Supreme Court and did so for almost 25 years! Post her service on the Supreme Court, she moved in a different but related direction in her professional life – among other things she started iCivics, an online program focused on helping children learn more about civics issues.
Her career path was not clear cut – instead it was full of obstacles. She adjusted several times along the way – civilian attorney, stay at home mom, Attorney General for AZ, judge, elected official, author of a Children's book CHICO, University Professor, Chancellor at the College of William and Mary. She drew upon all these experiences to teach and to build programs that promote civil discourse, civic engagement and civics education.
Do you think a Stanford Law School graduate who struggled to find meaningful work would have imagined that she would become a thought leader and educator in the domain of framing Civics discourse on a global scale?
Oprah Winfrey
"The challenge of life, I have found, is to build a resume that doesn't simply tell a story about what you want to be, but it's a story about who you want to be." -Oprah Winfrey
Oprah Winfrey left college to be a co-anchor for a local news show. Some say she was a terrible journalist. But she used her genuine curiosity to understand people and get them to open up. She developed a unique and very personal style of interviewing – one that was initially disdained for being too emotional.
BAM! She brought in 2x the size of Phil Donahue's national audience for a daytime talk show! A previously unimaginable outcome. From here she built a media empire – adding to her business savvy. Her words are now able to drive global book sales and get people tuned in to key elections.
Do you think a 19-year old news anchor had any idea that she would increasingly 'step into' media roles and levels of power and influence that would have a material impact on a global scale?
The take-away – intensifying self-awareness needs to be activated and acted upon
What do these 2 extraordinary women have in common that we can learn from? Each is in tune with their evolving authentic self at different stages in their lives. They use this genuine and always expanding self-awareness to continually reinvent themselves professionally. And 'pay it forward.'
It is time to ask yourself: How can I create new roles which capitalize on the unique and capable woman I have become? What roles will draw upon all my experiences, insight and wisdom gleaned as a professional? As a volunteer? As a leader in my family and community?
"It is not in the stars to hold our destiny, but in ourselves." -Julius Caesar, Act I, Scene II