A friend recently told me about a trip she took on a small 12-person river cruise. One of her fellow passengers appeared every morning impeccably dressed in some version of a smart, crisp white shirt; accessorized differently every day with scarfs, jewelry and sweaters. When my friend asked how she always looked so fresh, the woman told her she had packed seven white shirts, a few slacks, and a skirt as her wardrobe for the trip. While I'm not sure that would be my first choice, a white shirt is one of the all time classic looks. Every woman should own at least one.
The challenge becomes where to find that perfect white shirt, especially one that flatters the over 50 figure. For some professional advice I turned to Audrey, my personal shopper at Neiman Marcus. Her go-to shirt is a Kaylynn Button-Front Tunic by Finley. "Sleek and chic" are her words to describe this shirt that Audrey says looks good on every woman. The shirt has a roomy fit but is impeccably tailored – you'll look classic and be comfortable. Inverted V's on the side provide added comfort, and the length is perfect, covering the hips and behind. It works well with any pant or legging. Sizes XS to XL.
Finley Kaylynn Button-Front Tunic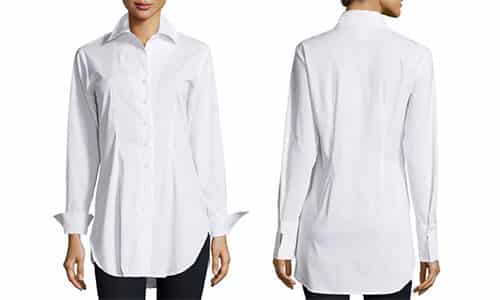 My next question was about a pant to pair with the perfect blouse for one of the all time classic looks. Without hesitation, Audrey said Akris Punto Essentials Mara Leggings were one of the best investments a woman could make in her wardrobe. You can buy and wear them year-round. They fit more like a pant, and because they are made of a stretch jersey, you'll find they are the most comfortable item in your closet. They have classic trouser like details; self waistband, zip fly with concealed snap closures – so easy to get on and off – back seams give them a very polished look. And the fabric is thick enough that you aren't showing your underwear. It just doesn't get any better than these pants. You can pair it with a jacket and be dressed for most any occasion. They come in black, mocha and navy, sizes 2 to 18.
Akris Punto Essentials Mara Leggings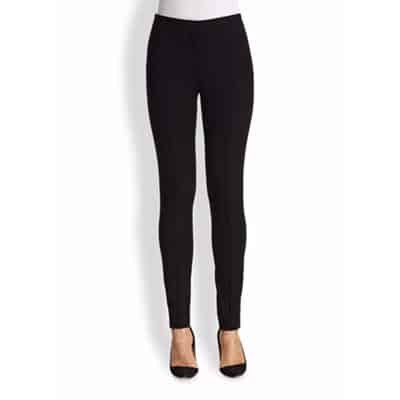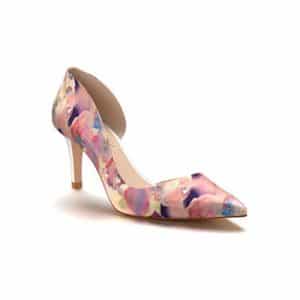 Shoes of Prey Half d'Orsay Pumps
Now that you have the best of the best of one of the all time classic looks, you'll want some great accessories. What I love about this pairing is you can dress it down for a casual lunch or kick it up a notch with a dressy heel and bag. A great look for spring are these Shoes of Prey Half d'Orsay Pumps. They go with any solid color in your closet, giving everything a modern, updated feel. They work equally well with jeans or a dressy dress. The lowish heel is also comfortable yet stylish.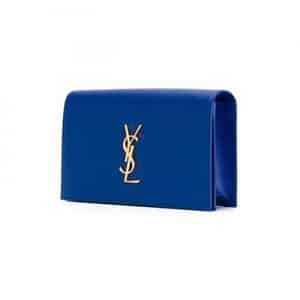 Saint Laurent Classic Monogram Clutch
Only the truly classic looks in handbags are sold for more than a few seasons. This stunning Saint Laurent Classic Monogram Clutch in blue has been around awhile -and no wonder. It is as versatile as a black bag, yet adds a pop of color. It's so pretty you'll want to carry it every chance you get!
Here's to classic looks and always having something to wear in 2017!
Prime Women magazine