Bushy eyebrows have come into style, gone out of style, and come back in for 2023. These days, we're no longer looking at thin, barely there brows or overly drawn ones (thank heavens that look is out of style!), but it's a more natural look with minimal effort – or so they look that way. Here's why bushy brows are so trendy and tips to get yours on trend.
Disclosure: As usual, I'm not trying to sway your style opinion or what looks best on you. If you like a thinner brow look, you do you and go with what makes you feel your best. This post is to inform you about the updated look and easy tips to get yours that way.
First, The Evolution of Eyebrows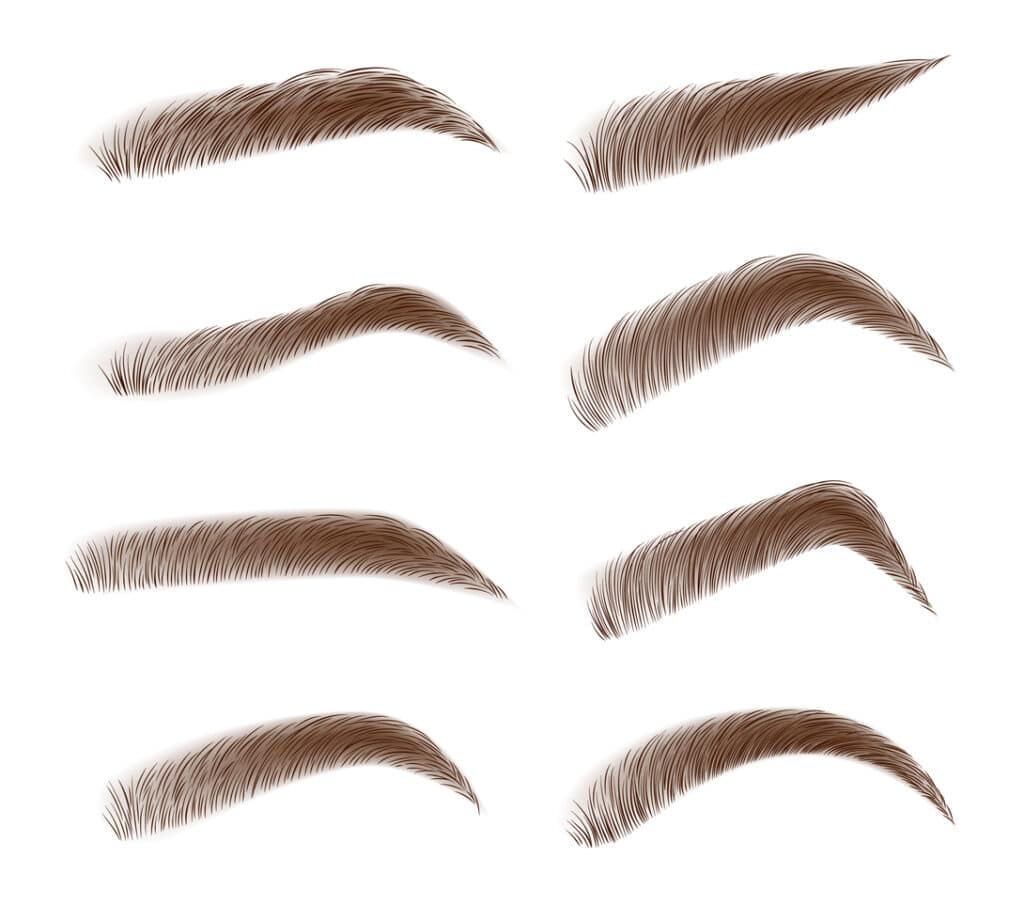 When it comes to historical style, I'm all in. I love watching makeup tutorials about looks through the ages. And even more, I love knowing why women have looked and dressed the way we have.
But when it comes to trendy makeup and facial style, I love to sink my proverbial teeth into them. Yep, I might be in my sixth decade of life, but I still look for options that keep me from looking like something I'm not.
So, before we get into bushy eyebrows, let's take a trip down evolution lane and check out the ebb and flow of eyebrows.
Pre-1920s – Natural brows were in and required little to no maintenance.
1920s – Eyebrows were super thin and very defined with a prominent arch. Compliments of silent movies, women paired them with a bold lash look and plenty of mascara.
1930s – Brows still had a prominent arch to them, but the decade style had a fuller brow to make a statement.
1940s – Still bold, eyebrows became more natural, so less noticeable pencil lines were seen. Additionally, a more natural shape to the brow was super trendy.
1950s – Marilyn Monroe set the eyebrow standard for this decade. Women loved arched eyebrows with a pointed tail. Many used eyeshadow to fill in their brows as well.
1960s – To compliment those groovy eyeshadow looks, eyebrows in this decade played second base and were smaller and minimal.
1970s – This decade was one of contradictions: we had flower children with a mother earth vibe and disco queens on the other side of the fashion spectrum. For those of us that dove into trendy, bold makeup looks with plenty of eyeshadow, eyebrows were thinner with a higher arch.
1980s – Get out your aerobic wear, Ladies! This decade was bold, as were the makeup and hair looks to go with it. Brows were brushed up and super thick, so those of us with bigger brows were on trend. Hey, mine were so bushy that I call myself Oscar the Grouch when looking back at old photos.
1990s – Thin, natural, and a low arch was the way to go with eyebrows. We didn't need to stock up on eye pencils, either, as natural was the way to go.
2000s – They might have been way over-plucked, but we still got into the brow pencil to keep them a little bit full and darker.
2010s – All of that over-plucking in the 2000s gave way to a natural shape and look. Having written that, women loved to personalize their brows with bold colors, bleaching, and even shaving them.
2020s – Learning from the eyebrow mistakes of the past, this decade is all about personal preference. Thanks to brow and makeup video tutorials, trends come in and out faster than the Road Runner. And as of late, it's the bushy brow.
Here's a fun statistic: women with thicker, bushier eyebrows are naturally more attractive to men, particularly those that are looking for a long-term partner.
How to Get the Bushy Brow Look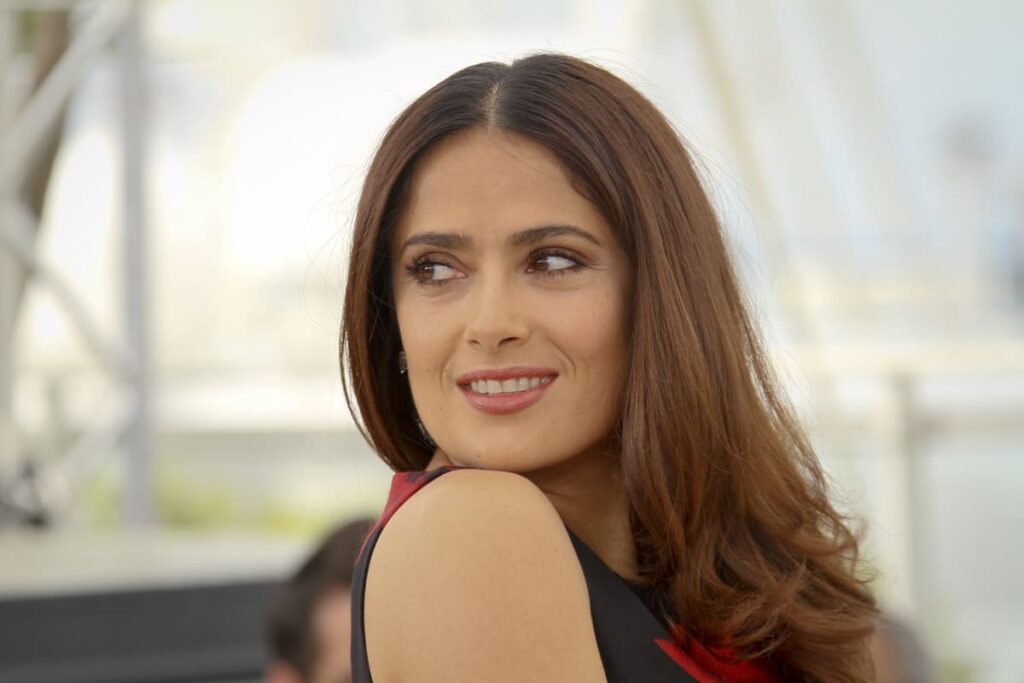 If you're like I am, you longed for thinner eyebrows when you were younger. I always wanted to get rid of excess hair, so over-plucking was a way of life for me.
Knowing what I know now (that it leads to thinner eyebrows permanently) and adding in the fact that estrogen can play a role in how thick your eyebrows are, I was on the lookout for ways to emulate the bushy eyebrow look.
The First, Most Obvious Way – you'll need to stop plucking your stray hairs. I know – it's painful to look at in the mirror, but resist the urge to over-crop them. That goes for threading and waxing as well.
Castor Oil – Remember the bottle that was constantly in your mother's medicine cabinet for not-so-happy stomachs? It's become popular for giving the look of thicker brows by simply applying it with a spoolie. Less product is more with this method.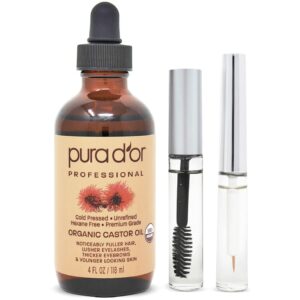 Use a Hair Growth Serum – Men have been using products on their heads to regrow thinning hair, so why not try a product that will grow our brows and lashes? Using ingredients including keratin, biotin, amino acids, and peptides, the combination offers a nice bump in hair follicle health.
You'll have to be in this for the long haul, though: serum is used nightly, and you won't start seeing results until after six weeks, with the ultimate results in four months. Additionally, once you've got them grown in, you'll still need to use it a few times a week.
Soap Brows – This way is right off of makeup tutorials. Take a spoolie, rub it on bar soap, and apply it to your brows in an upward motion.
Sweep the upper hairs into place, and you can lightly trim super-long hairs to match the rest of the brow. Once in place, use either a brow gel to thicken and darken your brows or a brow pencil to give more shape.
My advice is to use unscented bar soap, especially if you're allergic to strong scents. Look for clear glycerin soap for the best outcome.
Conclusion
If you're looking to match current trends, it's time to stop plucking and allow your thicker, natural brows to shine through. If you've overplucked in the past, you'll have to engage in some TLC to get them back on track, but it'll be worth it in the end.
Read Next:
This Brow Trick Will Give You Perfect Eyebrows Every day
Brush Up Your Brows With Brow Lamination