diVa Laser Treatment Boosts Women's Self Confidence After Childbirth and Menopause
A woman's vaginal health is central to her sense of well-being, sensuality and self confidence. But after childbirth or menopause, many women say they feel a difference — tissues can become stretched, dry, thin or inflamed, and sex can be painful.
Some women suffer in silence with this discomfort, thinking it's a normal part of life THEY MUST ACCEPT. But, a healthy functioning vagina is every woman's right, and a new non-surgical laser procedure is offering a safe, effective treatment.
The diVa™ Laser Vaginal Therapy is the first of its kind, offering a quick, in-office procedure that rejuvenates vaginal tissues to their younger, more vital state. No anesthesia, no down time, and the results are long-lasting.
"I hear from women who are embarrassed by the vaginal changes they experience after childbirth or menopause, and the diVa laser is allowing me to help them regain their sense of vitality,"

said John W. Antonetti, MD, owner of Clinique Dallas Plastic Surgery in Dallas. "Before the diVa, the primary option was surgical vaginal rejuvenation, a major procedure requiring anesthesia, painkillers and about a week of downtime. diVa is a much better AND SAFER option."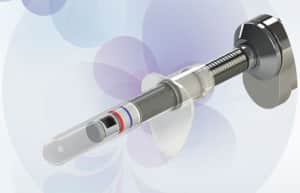 diVa uses newly developed fractional laser technology to resurface the vagina. This is done in three quick treatments four weeks apart in the Clinique Dallas Laser Center at Medical City Hospital. These procedures are virtually painless and take less than five minutes each.
diVa allows practitioners like Dr. Antonetti to customize the treatment based on the results a patient may be desiring.
For women who are feeling looseness after childbirth, the diVa vaginal rejuvenation tightens the vagina, making it more like it was pre-pregnancy. For women with urine leakage, also caused by childbirth, diVa can offer improvement as well.
For women with vaginal dryness, thinning, inflammation or difficult intercourse, the diVa vaginal rejuvenation increases vaginal muscle tone and enhances sensation, as well as natural vaginal lubrication. These problems can happen because of menopause, as well as during breastfeeding or at any other time your body is creating less estrogen.
diVa works for women of all ages, helping them feel like their most feminine self, with increased sexual health and wellness.