If a loved one suffers from mental illness in your family, it can be really tough on you as well. And depending on the severity of the mental illness, it can completely change a woman's life. Here's how mental illness in the family affects women and tips for keeping your head above water.
Dealing with Family Mental Illness
It's hard for some people to admit that they have a loved one that's dealing with a mental illness. For some, there's the shame of admitting it to non-family members. Then, there's knowing the best care and practices for the one suffering from it. Plus, it can affect you as well, unfortunately.
I'm not afraid to admit that mental illness runs in my family, as it does for many other families. I had an aunt that was admitted to an institution and lived the rest of her days there. During that time, she created the most beautiful silk embroidery art I'm proud to own. It's covered with dainty butterflies and branches, and I'd never part with it.
More closely, as my father is aging, he's been diagnosed with depression and high anxiety. It's painful and downright sad to watch him go through it. As a military man, he was too proud to admit it for many years and simply let his issues stew.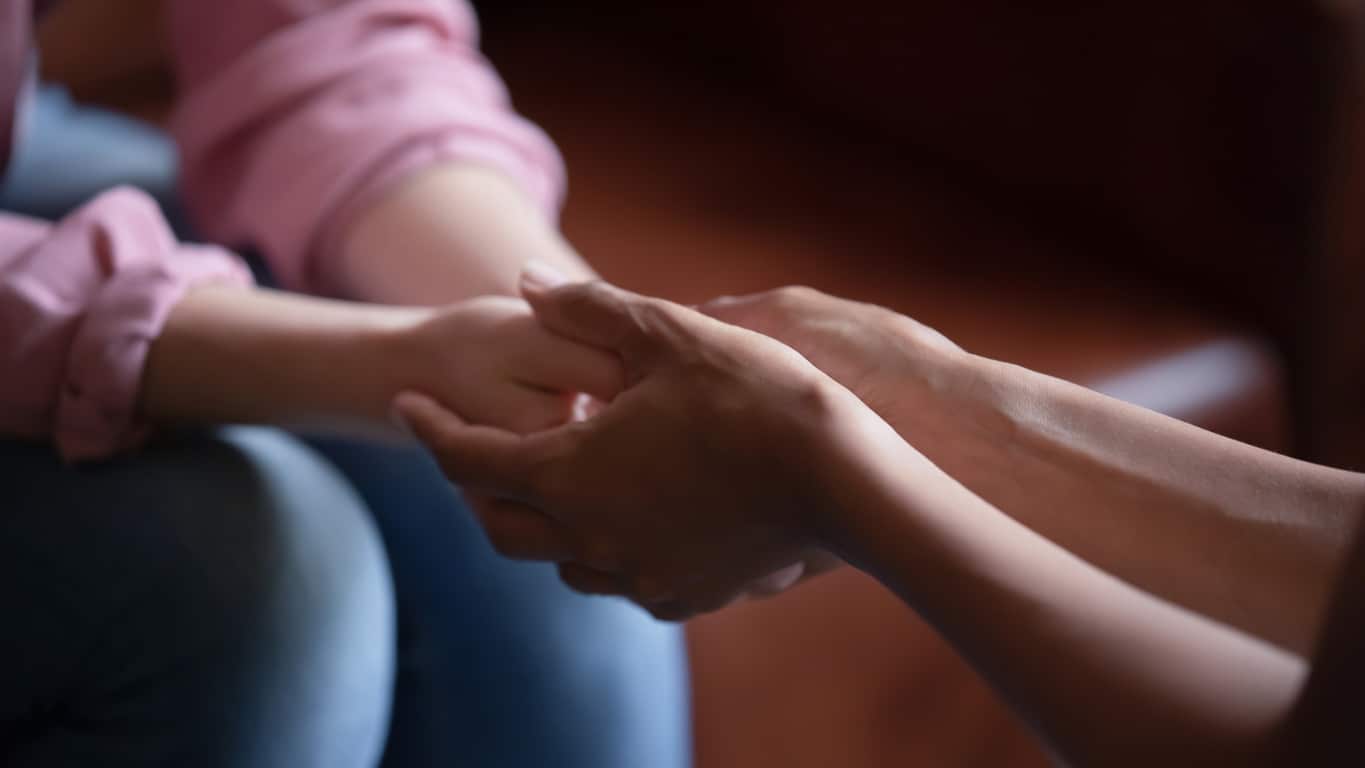 It Can Run in the Family
Did you know that mental health issues can run in the family? Research does suggest such a link. While it's not understood how and why it's passed down or why it may be a one-time occurrence, knowing that it can run in a family can make you more aware of the signs in yourself and your loved ones.
Take bipolar disorder, for instance. You have a 1 in 100 chance of being diagnosed. If one of your biological parents has it: the chances increase to 10 in 100. If both parents have it, the chance skyrockets to 40 in 100.
But that doesn't mean you should live in fear of it happening to you. Simply being aware of the fact can help you in the long run, particularly for severe illnesses. You want to know everything you can about your genetic predispositions regarding body health, right? Same thing, and it should simply encourage you to take better care of yourself mentally.
Can Become the Main Focus of a Family
When there's mental illness in close family members, taking care of that person can become the main focus. If they cannot take care of themselves, it can be a burden that can weigh on you.
If you're dealing with it as a family, how to best care for the individual may cause strife and conflicting solutions for his/her best care.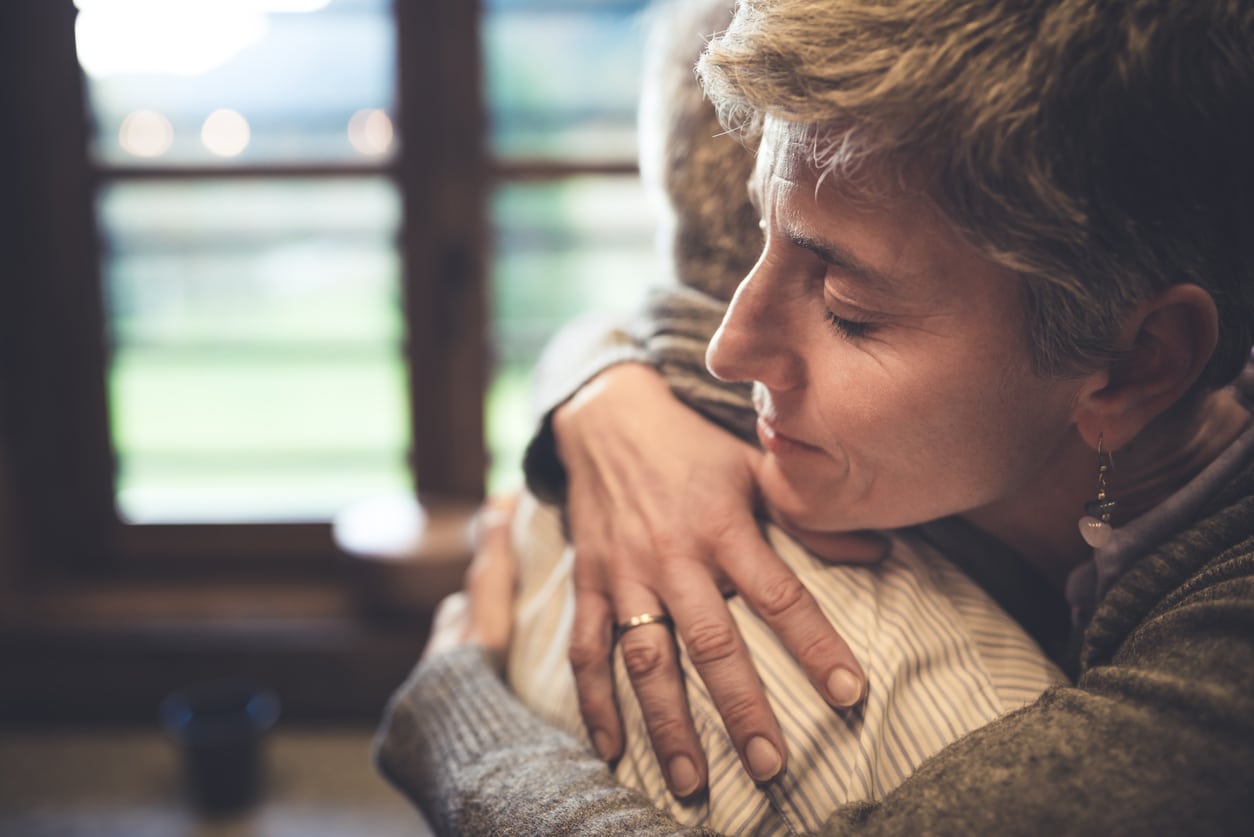 You're a Caregiver by Default
As women go, we tend to be natural caregivers and comforters. Remember when you were little? Most likely, it was Mom that you ran to when you were hurt.
To this day, women still have the majority vote for being the family caregiver. In 2022, 50% of women will spend 20 hours or more giving unpaid caregiving (thanks, caregiving.com for the stats!).
If you really want a stat that will blow you away, adults caring for their elderly parents may have their lifespan shortened by 4 to 8 years. That's a lot, my friends.
And when it comes the time that a loved one needs more care than you can provide, and it's time for an assisted living facility, there are feelings of guilt and sadness, along with plenty of others, that can affect your mental health.
How to Cope with Family Mental Illness
There are several ways to make sure you take care of yourself:
Have a plan for mental health emergencies – keep the numbers for your local mental health inpatient on speed dial, along with the doctor and emergency clinic.
Encourage Therapy Sessions
If your family member needs to be gently coaxed to keep a session, calmly encourage them to follow through with it.
Keep Boundaries That Are Healthy
There's a difference between helping a person and enabling a person with mental illness. Make sure to know the difference and keep the necessary boundaries in place by making decisions with a joint effort.
Ask for Help
Whether it's your personal therapist, a counselor, a friend or relative, or a priest or minister, don't ever feel ashamed of asking for help. Taking time for yourself is one of the best things you can do for your own mental health. Join a support group if you need to and go to it without feeling guilty.
Have Realistic Expectations
Focus your time and energy on what you can do to help your family member, not what you're unable to do. If that means having only a portion of a solution be the outcome, use that baby step as a positive thing to focus on.
Constructive Feelings
For me, sometimes I get so frustrated it makes me cry. But turning from anger to sadness is actually a healthy thing to do. Using your sense of womanly compassion can make an enraging moment easier to swallow if you can turn it the other way.
Be Supportive and Empathetic
Unless you've walked in their shoes, you can only have empathy because it didn't happen to you personally. So, be supportive and encouraging. Keep that chin up and talk about positive things happening in the person's life.
Again, using my father as an example, we try to focus on "the good old days" and let him tell us stories for the 100th time because it gives him a feeling of joy to relive them.
Tools for Better Mental Health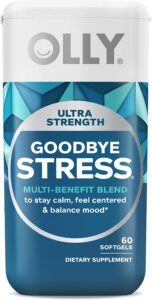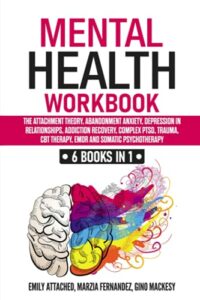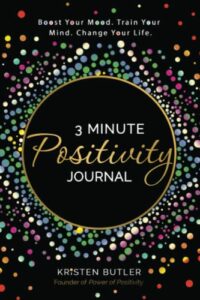 Read Next:
Mental Health Boosters for a Better You
20 Journaling Prompts for Mental Health