We often see our 20s and 30s as our "golden years," the prime era of our lives. We are expected to be at our topmost fitness, physically and mentally. For those that have always struggled to get off the couch, however, it feels like those "golden years" have passed them by. Fitness may sound even more unattainable as you start getting into your 50s or 60s. Fortunately, this is the opposite of the truth. Your life is what you make it, and Hilary Topper is proof that you can achieve prime physical and mental health later in life.
From Couch Potato to Endurance Athlete
In her newest book, From Couch Potato to Endurance Athlete, Topper chronicles the ways in which she went from nearly failing high school gym class to running her first half marathon at the age of 49. Her simple act of saying "Yes!" to new challenges and getting out of her comfort zone became a life-changing journey.
Raised in Long Beach, New York, by a cautious mother, Hilary Topper's adolescent and young adult life was not filled with rigorous athletic activities. Since her mother often warned of "getting hurt," Topper's athletic experiences summed up to casual biking on the Long Beach boardwalk and doggy paddling when she encountered water. She even jokes that she didn't know how to turn on a treadmill! Although she had invested remarkably in her professional career, Topper could envision her vivacity for life sparking out if she did not make a change.
Hilary Topper is the CEO of her own PR company, an author, adjunct professor, podcaster, and mother. Her life's work and energy have gone into creating an incredible career that is fun and diverse yet incredibly busy. Nearing her 50s, Topper began to feel overwhelmed by the direction this lifestyle was taking her. In efforts to promote her brand and build her business, this constant eating out to meet with people was becoming tenuous for her health and overall well-being.
"I just didn't want to be like my mom at 50. I wanted to be active," said Topper.
First Half-Marathon at 49
It was then that she started going to the gym and, yes, learned how to turn on a treadmill. She even started running with her daughter, who was a track athlete. Topper ran her first full mile on the treadmill, and eventually, she took up a friend's offer to go on runs together. Attaining those little milestones eventually led her to try out a half marathon for the first time in her life."I didn't really want to run with her [friend] because I felt like she was a super athlete, and I was a loser," Topper explained, in a sentiment that I'm sure many of us can relate to. This friend, in particular, was a marathoner who convinced Topper to partake in a half marathon. They began running together every week and eventually achieved something that a younger Hilary would never have thought possible."After you finish a half marathon, you're really pushing it," said Topper. "I couldn't walk up the stairs the next day. It really is a great feeling of accomplishment, though, and I wanted to do more."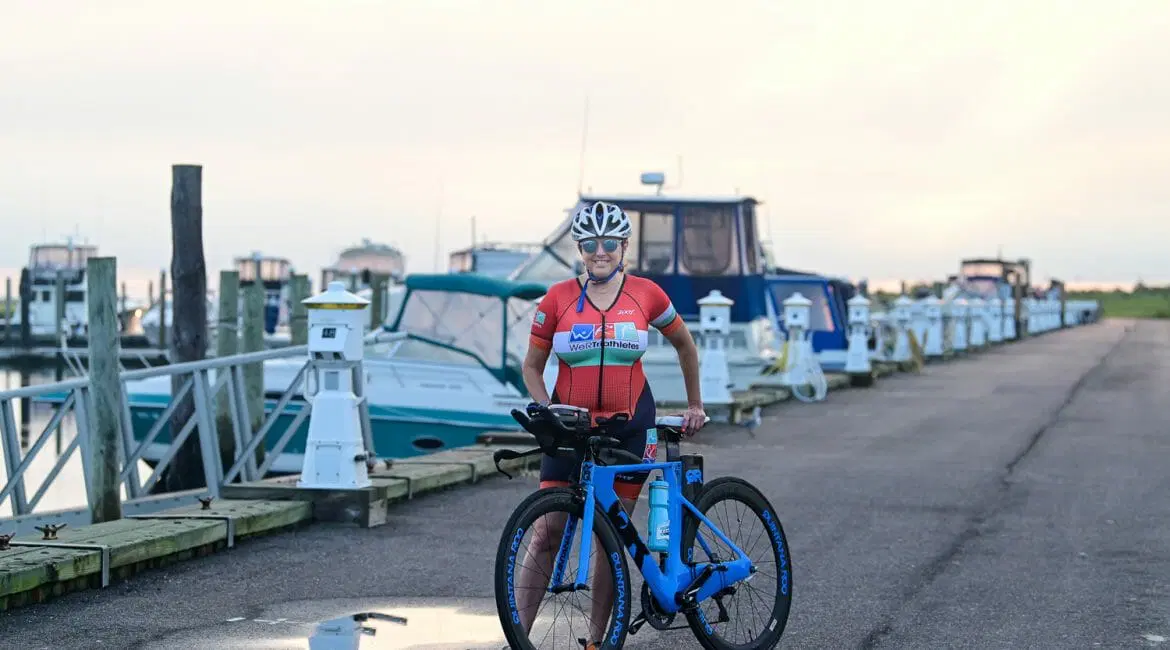 Becoming a Triathlete
Following her first half marathon, Hilary Topper went on to do marathons across the U.S. Her dive into endurance sports didn't stop at running. Despite not knowing how to swim or what gears on a bike were, Topper continued making leaps and bounds out of her comfort zone. She was on a work trip in Florida when someone encouraged her to participate in the local triathlon."I didn't even know what a triathlon was!" she laughed at her own cluelessness. Focused on the idea of biking around and exploring the beautiful Florida town, Topper "was really not in the mindset of a big competition."Hilary's training intensified, as did her overall lifestyle. Over the years, she has learned how to juggle training for three different endurance sports while maintaining her career and still finding time to spend with family. It is typical for her to wake up at 4 a.m. in order to go running, biking, or swimming. She eventually went from being unable to swim to preferring swimming over running and biking.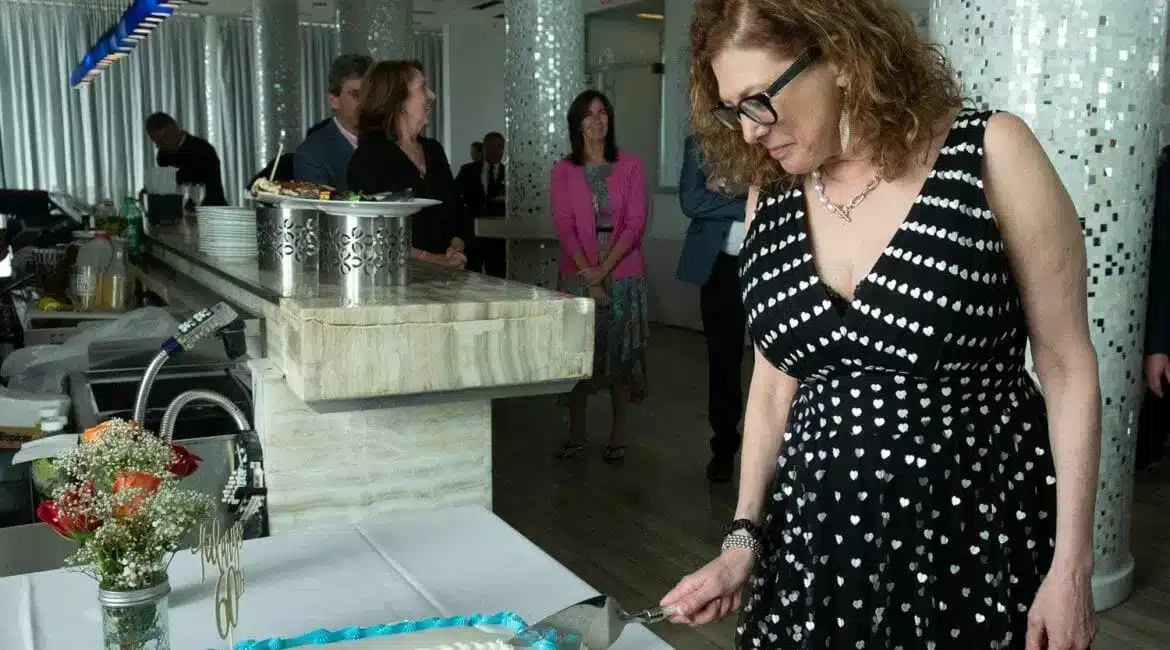 Reaching Prime Fitness in Her 50s
"When you're doing an endurance sport, you almost go into a meditative state. You come to terms with things that kept bothering you in the past, and that's helped," said Topper.Now a decade into her fitness journey, Hilary Topper is 60 and has never felt better mentally or physically. What many would view as an overloaded, exhausting challenge is what Topper has come to see as a diverse and rewarding way of life. Through her many outlets, such as her blogs (HilaryTopper.com and ATriathletesDiary.com), her podcast (Hilary Topper on Air), and now even her new book (From Couch Potato to Endurance Athlete), Hilary Topper is here to inspire those who feel scared and discouraged from attaining their fitness and life goals. "It was a long journey for me, but it was a fulfilling journey. You can't let those fears disrupt things that you want to do. We only have one life."Read More:Make a Triathlon Your Next Fitness GoalGet Started With Your Fitness Resolution13 Simple Tips to Make Fitness a Priority