Good dental care is critical, not just because it's good for teeth but because it's good for overall wellness. And even with the best of dental hygiene habits, things can still go wrong. Cavities may appear, or teeth may turn yellow, for instance. And your gumline may even begin to recede.
If this is the case, it's essential to address your receding gumline. You may want to first speak with your dentist about any concerns you have. Beyond that, there may be other ways to help treat gums that are receding. In fact, essential oils are one option that can help receding gums.
Signs That Gums are Receding
There are a few things to look for to spot a receding gumline. For one thing, you may notice that your teeth are sensitive or that they actually look taller. Your teeth may also feel loose, and you might see a few spots of blood when you brush and floss. A receding gumline may cause your gums to swell up or look red, and you might also feel some pain where your gums meet your teeth.
If these symptoms sound familiar, read on to explore what you can do about them.
What Causes Gums to Recede?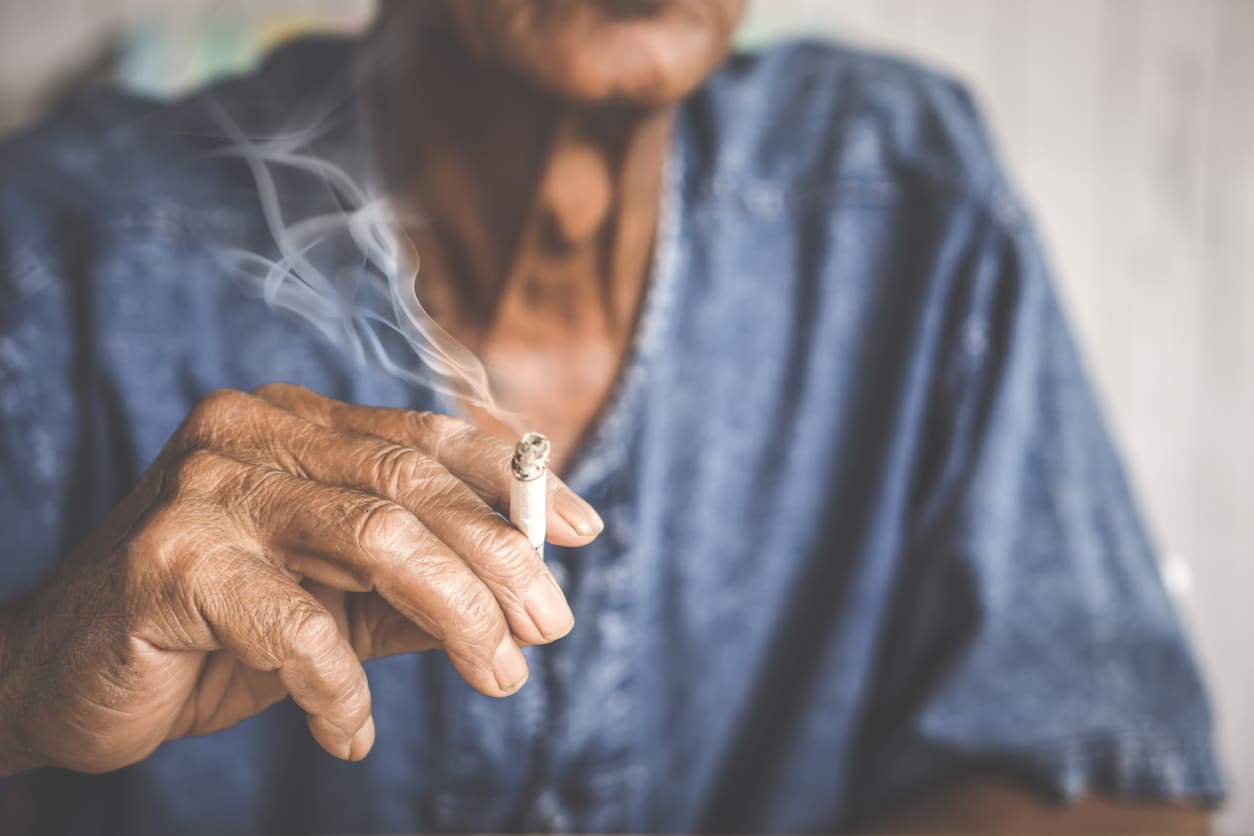 According to the dental professionals at VP Dental, many factors might contribute to a receding gumline. Not keeping up with proper oral hygiene, like regular brushing and flossing your teeth, can be a factor. And you can actually brush your teeth 'wrong.' That is, brushing with too much pressure is something that can lead to receding gums.
In addition, various types of periodontal diseases can cause gumlines to recede. Tobacco, DNA, or inadequate vitamin C intake all contribute to gumline issues. Those of us that grind our teeth or clench our jaw may also experience receding gumlines.
People with oral piercings could be at risk for receding gums as well as other dental issues. And, it may surprise you to know that changes in hormones can even cause teeth and gumline problems.
Essential Oils Could Help
If you think you might be experiencing a receding gumline, it would be wise to speak with a trusted dental professional. They will likely have some advice for you based on your specific dental health.
Beyond that, you could consider using essential oils. Studies have shown that oil pulling (more on this in a moment) reduces the amount of plaque on teeth. Plus, you can use essential oils in a few different ways to help treat your receding gums.
How to Use Essential Oils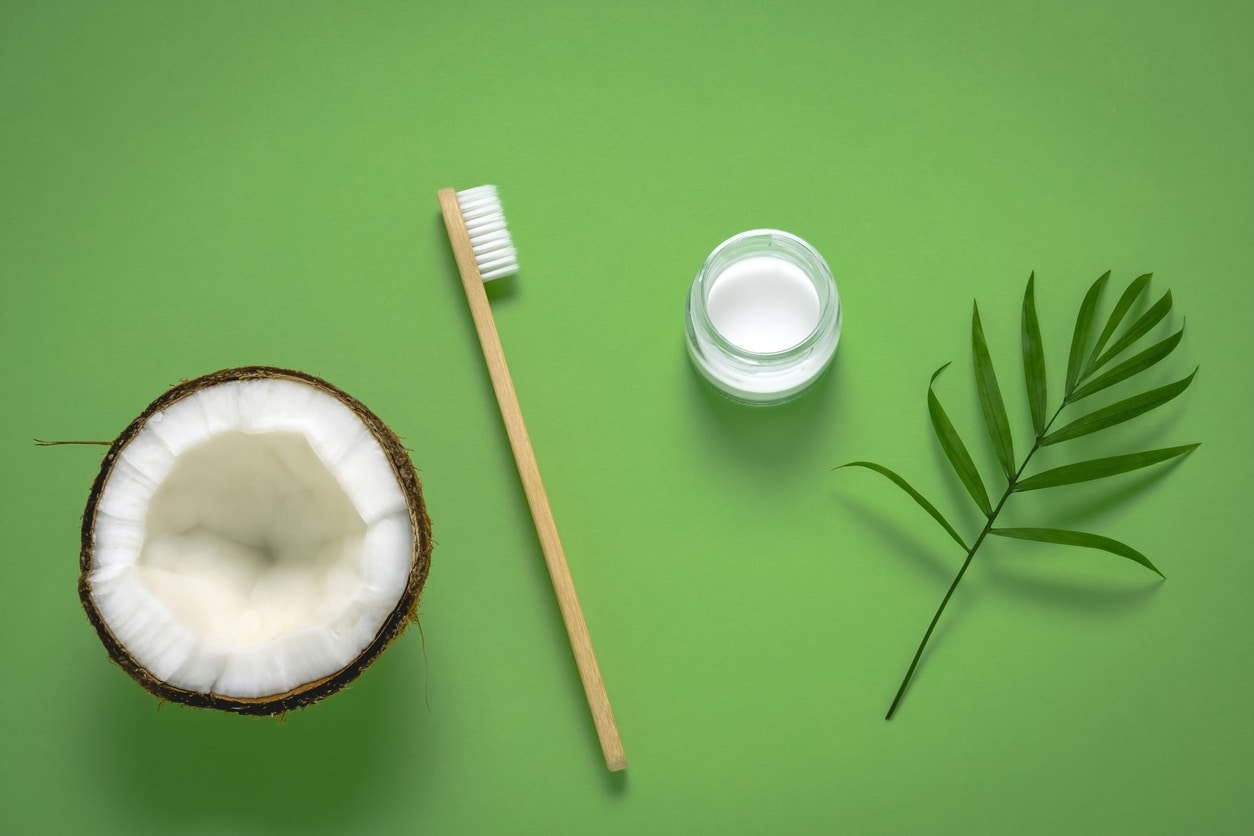 As noted, oil pulling is one way to harness the properties of essential oils for better dental health. VP Dental notes that it is an Ayurvedic medicine practice and should be done daily. To try this, mix just a couple of drops of essential oil with a 'carrier' oil like coconut oil or olive oil. The carrier oil will help 'dilute' the essential oil since most essential oils shouldn't be used at full strength. Once the two oils are combined, you swish them around in your mouth for about ten minutes before spitting them out.
You could also mix up a homemade toothpaste or mouthwash option using essential oils. However, online retailers sell premade formulas if you'd rather not try this yourself.
Which Essential Oils to Use
Many essential oils exist, but a few of them will be better options for receding gums, according to VP Dental.
Frankincense has some bacteria-fighting traits to help fend off bad breath and bacteria. Sage has several antiseptic benefits and can help speed up the healing process, meaning it's great for warding off swelling and bleeding in your gums.
Lemon essential oils are also anti-bacterial and can boost the creation of tissue. For an anti-inflammatory option for swollen gums, try yarrow. If you notice that your gums are swollen, tea tree oil could prevent them from developing an infection.
Eucalyptus is another oil that fights inflammation and promotes tissue growth. It might also calm inflamed gumlines that are receding.
Peppermint oil not only smells more like traditional toothpaste, but it can also fight oral bacteria and further stave off potential gum infections while giving you fresh breath. Clove oil is actually a disinfectant that can ward off infections caused by gum disease.
You have a variety of essential oils to choose from, so go with the one that addresses your specific needs. You should also factor in your preference for smells since they all have a unique fragrance.
Essential Oils and Oral Health
Overall, oil pulling and essential oils could be very beneficial for oral health. Studies on the benefits of each exist and are easy enough to research further online. If you'd rather get one-on-one help, you can always make a call to your dentist.
Receding gums are not something to take lightly since they can signal other problems like gum disease. Whatever route you go, make sure you choose a treatment to help with receding gums when you suspect you are experiencing them. You can make a change immediately for healthy teeth by adding one of the aforementioned mouth rinses or a DIY toothpaste as a natural treatment for a receding gum line. By using one of the top essential oils listed on a daily basis, you'll have an effective way to improve your gum health and remove harmful bacteria that could cause tooth pain or tooth loss, and alleviate poor oral hygiene.