I have worked out at a gym or watched exercise videos at home most of my life. What I have NOT done consistently, until lately, is a weight lifting routine. Oh, I've done what I would call "strength training" and convinced myself that using my own body weight when I exercised was all I needed – or I've maybe used the occasional two- to three-pound weight. I bought into the idea that lifting weights would cause me to bulk up, making my fat arms look even worse.
I was wrong, wrong, wrong!
Why You Should Lift Weights
First, there is bone density (which is already a problem for me). According to Dr. Henry S. Lodge (Read: Younger Next Year for Women), a weight lifting routine is the single most important thing you can do to resist the horror of crippling falls, disfiguring bone misalignment, and the like – not consuming more dairy or taking calcium supplements (though they can help).
However, keeping your bones strong is only part of it. Muscle mass goes too. It makes you weak. We lose muscle cells as we age; that's one of the things you cannot change. But you can beef up the surviving cells—which have a tremendous redundant capacity—to offset much of that loss.
Strengthening the muscles surrounding the bones makes our whole skeletal system work as it should. Our muscles atrophy. They let go without notice. And the pads between the bones dry out, and we start making little crunching sounds when we move. And we hurt. According to Dr. Lodge, lifting big, heavy weights stops most of that.
"Aerobic exercise does more to stop actual death—by heart attack and lots of cancers—but strength training can make your life worthwhile."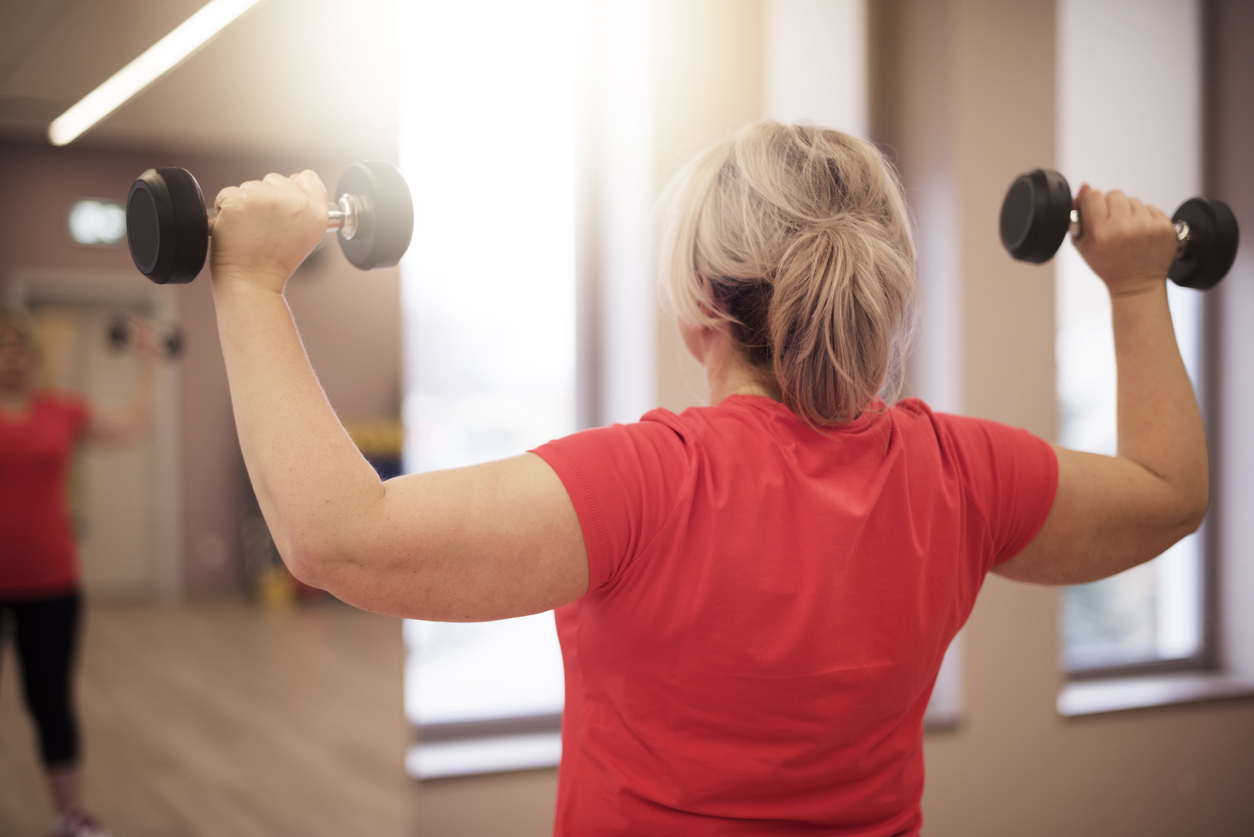 Get Help With a Weight Lifting Routine
While you might have been well-versed in lifting weights when you were younger, you need to account for the changes your body has gone through as you've gotten older. Everything is not the same, and you can get hurt if you aren't careful. Therefore, finding a good trainer is key. They are expensive but worth it, especially to get you started using proper form. I've used several different trainers in the past, some were good and some not. You can determine that pretty quickly. Don't hesitate to find a new one if need be.
As Chris Crowley (co-author of Younger Next Year for Women) says, "Do not make the mistake of hiring some person who just talks to you. Or listens. The gyms are full of women, in particular, who pay big bucks to have trainers chat with them and occasionally hand them a light weight. If you want to fool around under the guise of exercise, play golf. If you're going to do weights, do weights. It is not supposed to be restful."
While this is great advice, so you aren't wasting your time and money, remember not to start at full throttle when you begin working out. Take it easy in the first few months. Start with less weight than you can handle and do more reps; your joints need time to become accustomed to lifting weights. A good trainer will monitor you carefully and respond quickly if you complain. Be extra careful with rotator cuffs. They can be a problem for a lot of women. Also, a good trainer will mix it up, so you don't become bored.
I can say after only three months of one-hour training sessions, twice a week, I've seen more positive changes in my body than anything else I've done, especially in getting rid of that above the waist fat roll that seems to plague most women over 60. I'm also finding it easier to get out and do the activities that I love because my body doesn't hurt so much, and I don't tire as easily. However, if you have any health issues, please consult your doctor first. Then get out there and lift some weights!
Don't Give Up!
If you're still struggling to lose weight even after adding more time to your daily and weekly workouts, you might want to consider giving your diet an overhaul. If you've considered intermittent fasting but are intimidated by the idea, take a look at Prime Women's PLATE program, which offers an amazing program specially designed to help women over 50 jump-start their weight loss. Now available in an app on Apple or Android with reminders to keep you on track.
If you're worried about being hungry while intermittent fasting, try our program for 5-day ProLon fasting with food, or you can use FastBar to avoid temptation and help you find success (as a bonus, you can use code PRIME for either product to save money when making a purchase).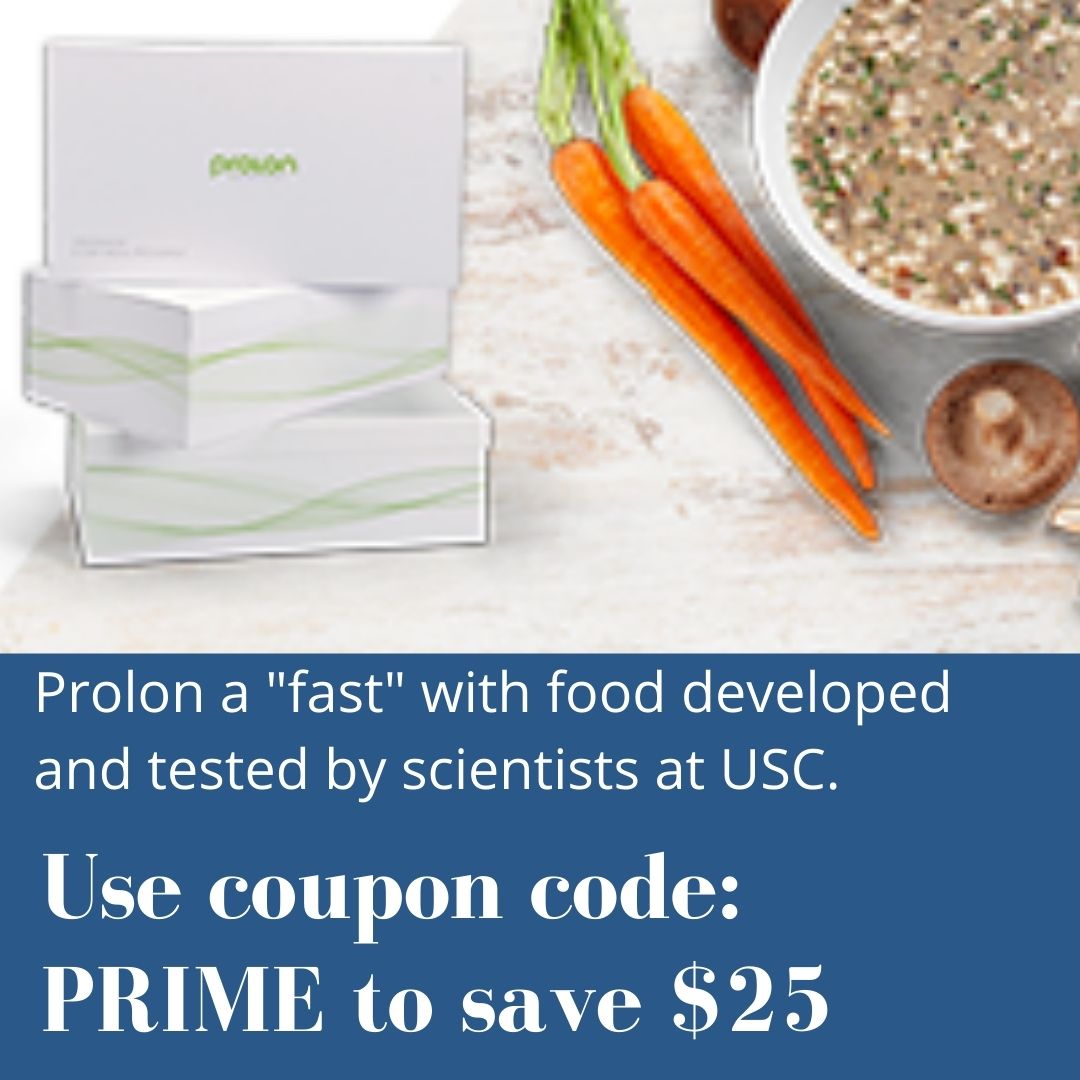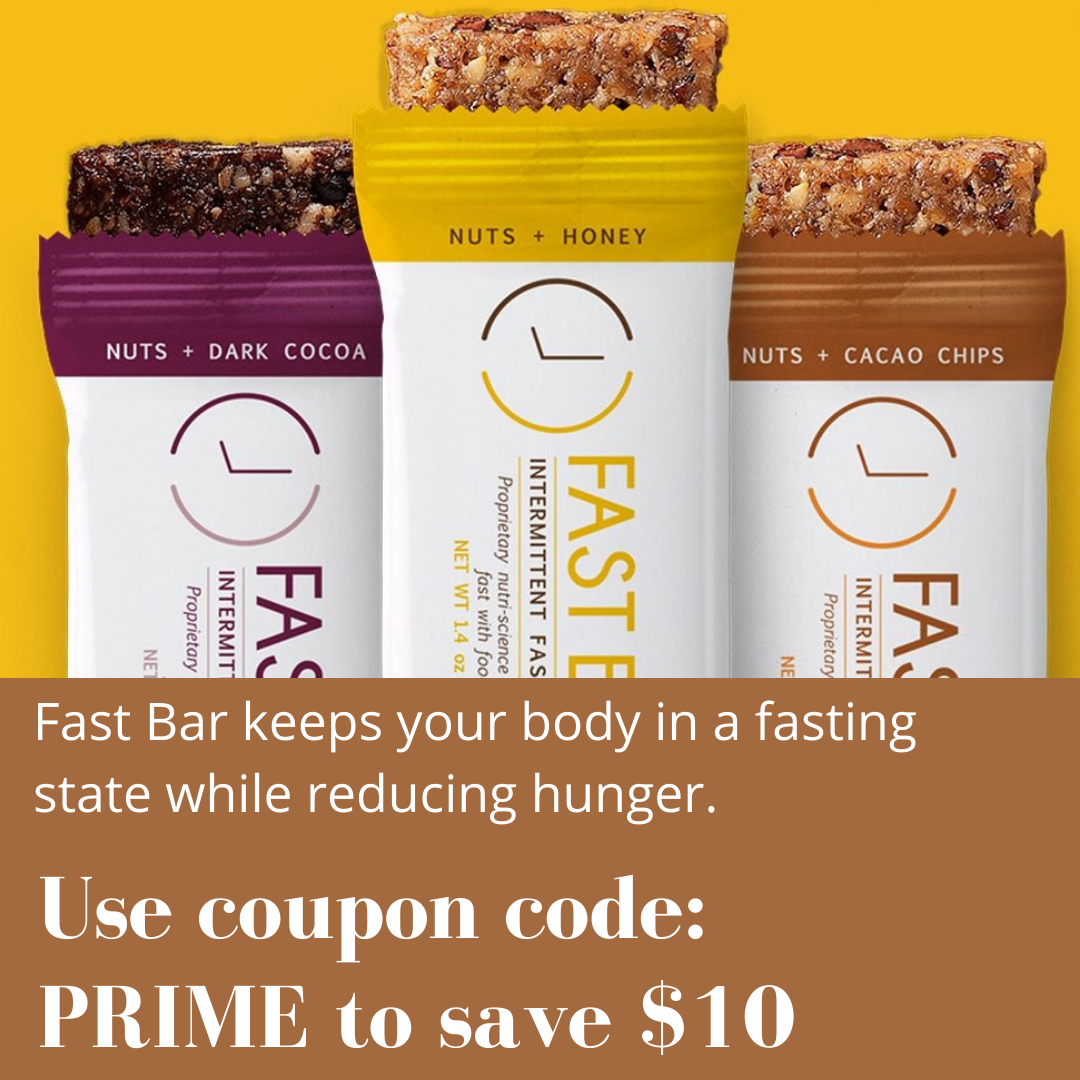 Read Next:
5 Easy Exercises To Target Flabby Arms
How Many Miles Do You Need To Walk To Lose Weight?