There are several excellent reasons that banded squats should be an essential part of your workout routine, but probably the best, logical (although non-physiological) reasons are affordability and portability!
Resistance bands are also great because they are available in various levels of resistance without adding bulk to your box of workout goodies (you know, the dumbbells you keep tripping on when they do not get put away). Some bands will indicate the level of resistance in the number of pounds i.e., 5lbs, 10lbs, 20lbs, etc. Others are labeled heavy, medium, and light. Having the right set of bands that work best for you will make a big difference in how you are able to use them effectively. I will share with you my favorite types of bands below!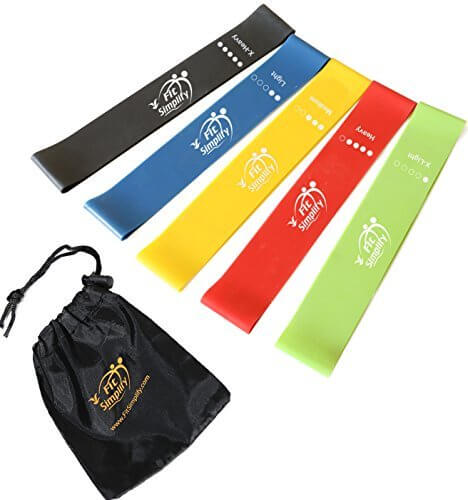 Look Younger From Behind
As women, we tend to focus on hair, skin, and nails to make certain that we keep as youthful an appearance as possible. We concern ourselves with being thin, not realizing that unless we are challenging our muscles, we are losing volume and firmness overall. The gluteus is the largest muscle group and a prominent one that you do not want to neglect. As we age and begin to store more fat around the belly area, the contrast between the growth in the belly and the loss of volume in the booty means that a flat butt is accentuated even more. However, do not lose heart. You can work to make a better, firmer, younger-looking butt!
Build Strong Hips, Booty, and Legs With Banded Squats
Adding a fitness routine can make the most significant difference in combating signs of aging as well as generally looking and feeling better. As we age, there are changes that happen to your butt, and women are more prone to these than men:
You lose fatty tissue
The muscle decreases in size
Gravity pulls everything down
5 Reasons You Should Use Resistance Bands When You Squat
If you are just starting out, you can use a low-resistance band. As your strength, agility, and mobility improve, you can increase the resistance to create a more challenging workout. Following are 5 great reasons to use resistance bands when you squat: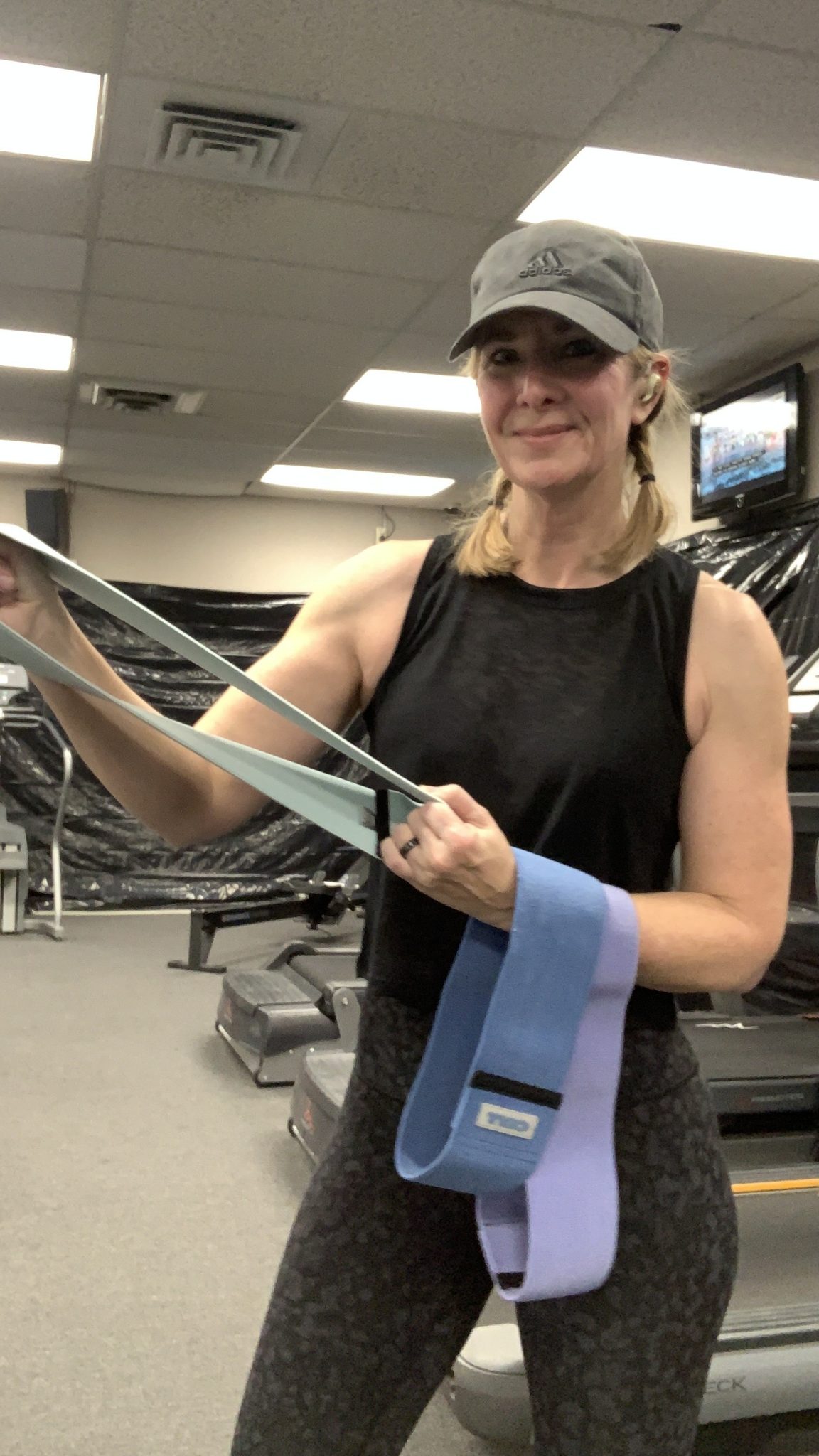 1. Feed the Weakness
Wait, why would you want to feed your weakness? That is because the tendency is that when you squat, the knees want to relax inward, which will eventually cause pain and damage. When you add a banded squat with the band just above or below your knees as you squat, it creates resistance. You are now engaging your brain and focusing on the muscles and joints involved in this motion. You will be reminded to work against that resistance and drive the knees outward. The band accentuates the weakness and creates a new reflex that forces your glutes to activate.
2. Fire Up the Glutes!
With the resistance of the band on your legs, even before you go into a squat, you are going to have to work to keep a wide stance and your knees correctly aligned. This means you are activating your legs, hips, and booty. You will have to work to keep your knees directed outward as the resistance of the band is going to make it easier to want to relax the knees and have them lean inward. A resistance band forces you to correct this as you are intentionally driving the band outward. The banded squat creates muscle activation, which is necessary to engage your butt muscles. If those glute muscles are not correctly engaged, you will not effectively gain muscle mass in this area. That is what makes a banded squat much more effective than a squat without resistance.
3. Tone and Firm the Glutes
It is common when performing a basic squat that the quad muscles in the legs take over. If you want to build volume and firmness and have a more rounded booty, you will want the glutes to dominate the squat. You can ensure glute domination when you do a banded squat! It is also important to understand that if the quad muscles in the legs are taking over this action, you could be putting unwanted pressure on your knees, which could cause pain and injury and will be counterproductive to building a better butt.
4. Maximize Your Workout
Do more with your time. Banded squats will give you a better workout without adding more complicated moves and motions. Resistance bands will allow you to focus on multiple muscle groups, including your abdomen (even though we focused here on the booty), legs, back, and glutes.
5. Do Banded Squats Anytime, Anywhere
A resistance band or a set of resistance bands can be a crucial piece of gym equipment, and as a bonus, they are incredibly inexpensive. I have a set of 3 that range from heavy to light resistance. I can not only easily take them along to the gym to combine with my workout, but I also pack them in any bag or suitcase when I travel. Having them with me wherever I go ensures I always get a great workout, no gym necessary!
Banded Squat Tutorial
Banded squat, demonstrate knees falling inward, then push out.
Why I Prefer Fabric Resistance Bands For Banded Squats Over Latex Rubber
As a comparison, I have tried various types of resistance bands. I ultimately learned that I prefer a well-constructed fabric band over the latex rubber for banded squats. Here's why:
They are more comfortable than latex rubber
They are non-slip, non-pinching and non-rolling
A premium fabric band is both durable & machine washable (but you will want to hang it to dry)
Fabric resistance bands come in various tensions (as compared with latex rubber), and they work for all body types.
As always, you will want to consult with your doctor if you have any health concerns that may prevent you from exploring routine fitness and to receive recommendations on what activity level will be best for you. It is also advised that if you have questions about proper form and muscle function, you work directly with a certified personal trainer.
Read Next:
Get A Jump Start on Fitness: The Benefits of Jumping Rope
9 Types of Squats for a Boosted Booty and Leaner Legs