If there was one silver lining during the pandemic crisis, it might have been your health and fitness. It was ironic that it took a pandemic for the message to be loud and clear that exercise is critical for every individual who wants to be strong and resilient.
If you couldn't find the time, motivation, or you felt taking care of yourself was selfish before COVID19 (BC), your obstacles have been removed. Besides that, there was also no shortage of online workouts during the crisis, and for many, that remains a nice, steady option for getting in some daily exercise.
But are they all good for you? Is it as easy as just picking random YouTube videos or Pilates, or Barre or fusion workouts streaming at any time you want?
What is the best exercise for a strong immune system?
This is Your Body Under Stress
Whether you're an exercise enthusiast or a newbie choosing exercise for a strong immune system right now is not the same as it was just a year ago. You just lived through a year of stress and that reduced your ability to recover from exercise. Exercise is stress.
However, if you learned to consciously control it and adjust it over that time, you built a strong immune system. And hopefully, what you learned continues to influence your daily routine and choices.
Women in menopause are more susceptible to the negative effects of stress due to changes in sex hormones. We're all experiencing some level of stress right now making it necessary to avoid the additional stress of too much exercise. You don't want to exercise too little or too much. You have to seek a new "sweet spot."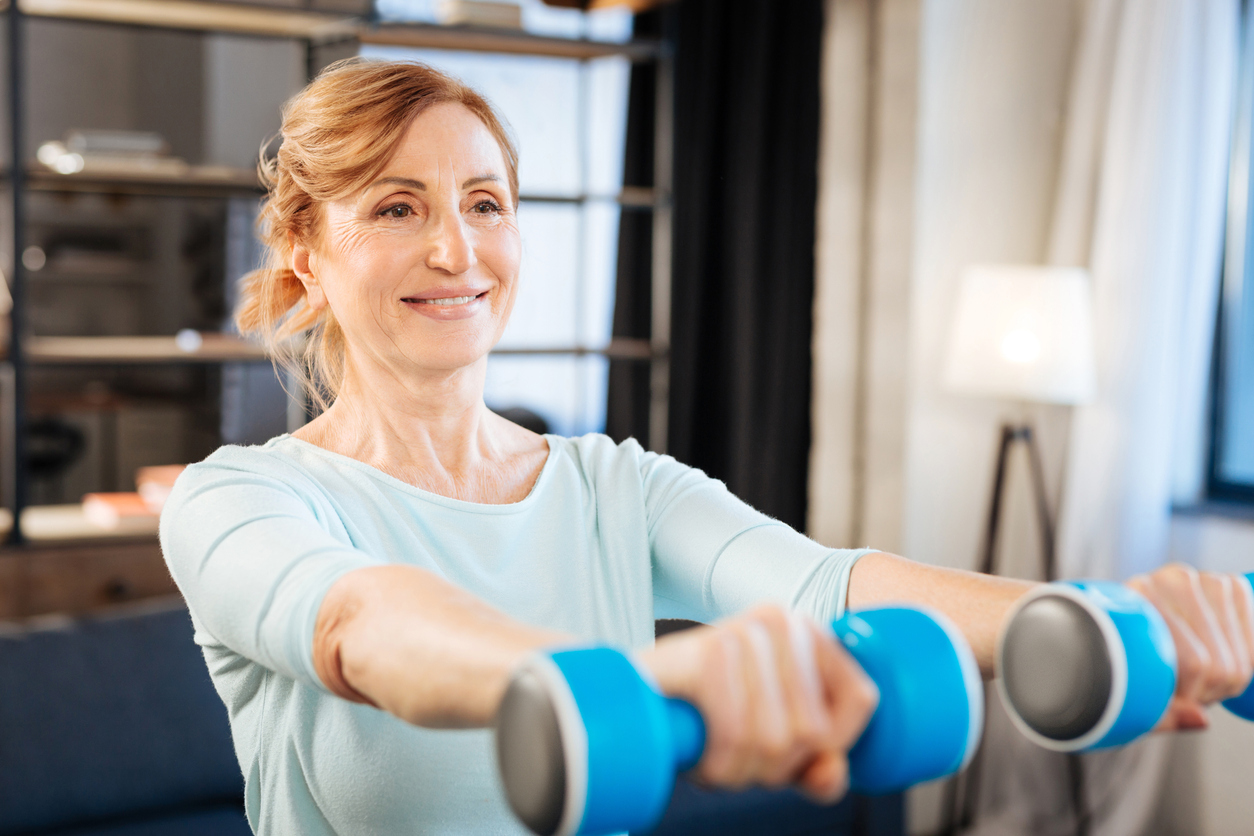 Rethink Moderate Exercise
Don't be confused by advice to exercise moderately. The truth is that advice is leftover from the 80s and 90s. A better way to use the term moderate in relation to exercise is to do a moderate amount of high and low-intensity exercise.
This is definitely not the time to be thinking more is better, at least not where volume is concerned.
Mid-intensity exercise is actually what I refer to as a "no benefits zone." It sabotages your results, especially for women in midlife. Hormone balancing benefits, including reducing cortisol, occur most optimally from exercise intensities that are higher or lower. Your immune system benefits optimally from those very same intensities.
The Facts
Contrary to what you might think, high-intensity exercise is actually one of the best ways to boost your immune system.
A single bout of high-intensity exercise increased cells associated with immunity 5x. The increase in immune cells was greatest in subjects who were of moderate fitness level before the study, compared to athletes in the study.
Whether you're just beginning or you've exercised regularly for decades, high-intensity interval training (HIIT) is something to consider. HIIT doesn't require special or any equipment.
What's Immune Boosting?
More frequent exercise
Short walks (or biking, hikes) at high or low intensity
Long walks at low intensity
Yoga (or Pilates, foam rolling, or stretching)
What's Immune Busting?
Long sessions of any type
Ignoring the need to get breathless and reach muscular fatigue
Endurance exercise
Overuse of the same muscles and joints daily
Lack of recovery time, sleep, and nutrition
Move Over Endurance Exercise
During the crisis, more frequent, shorter duration choices were the best exercise for a strong immune system. That logic is still accurate today, even though we're almost on the other end of the pandemic. Do high-intensity intervals for 15 minutes in the morning, take a brisk walk with the dog at noon, or do a strength training session late afternoon.
On another day, strength train in the morning, clean and organize the house in the afternoon, or take a stroll after dinner.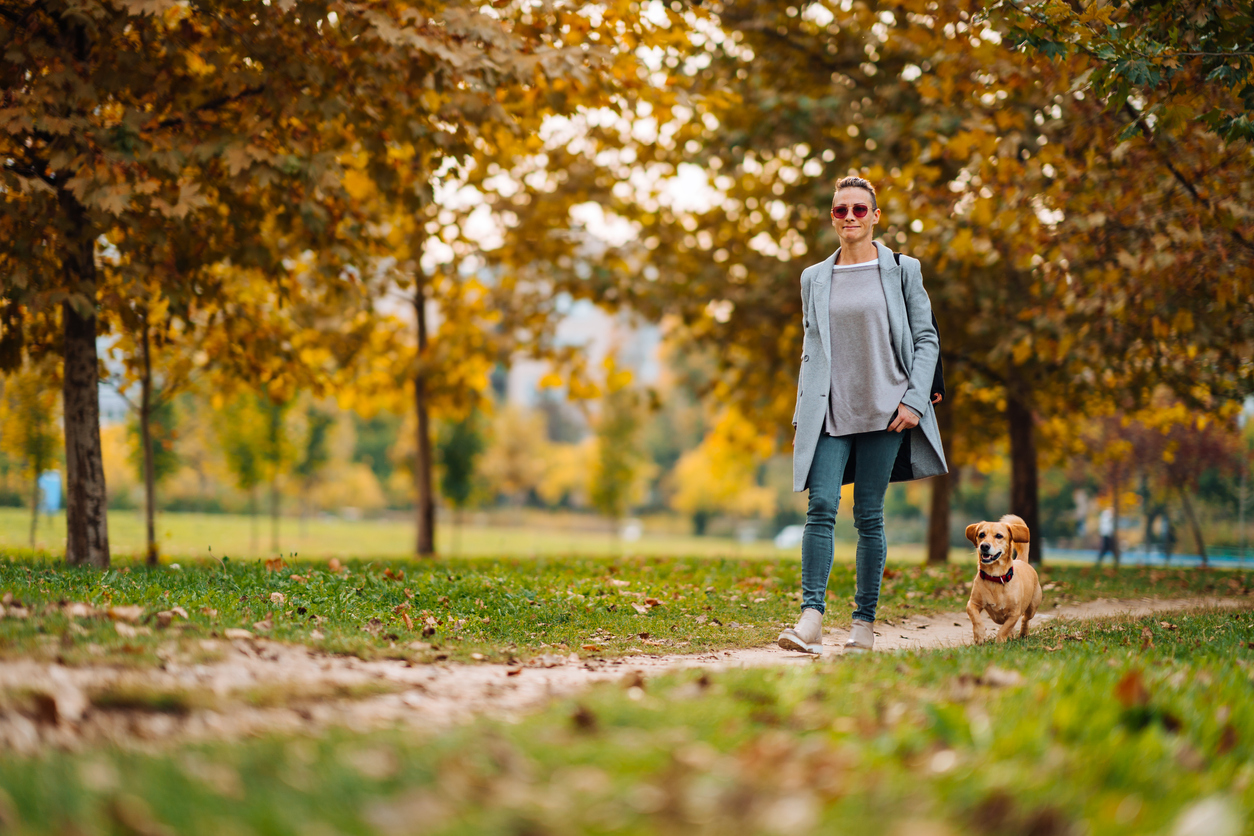 The 411 on Best Exercise for a Strong Immune System
Get breathless during your interval training. Do it one to three times a week, for no more than 45 minutes total weekly time. Start with 10 minutes once a week if you're new to it.
Reach muscular fatigue during every strength training set. Strength train your full body twice a week. No weights at home? You've got water bottles. Fill them with rocks, then sand, then water. You'll create a 4-5 lb. hand weight. It may take a few more repetitions or going slower to reach fatigue. You've got time.
Stretch, do yoga or Pilates, or use a foam roller daily to relieve muscle tension.
These are the 3 most important things you can do. You may not see some of your favorite trending exercises here. You can fill in with them. But in 36 years, I've yet to see a study about the immune-boosting quality of a barre exercise class. (Don't shoot the messenger: I minored in dance in college.) Prioritize time and energy into the best exercise for a strong immune system. Fill in with the rest.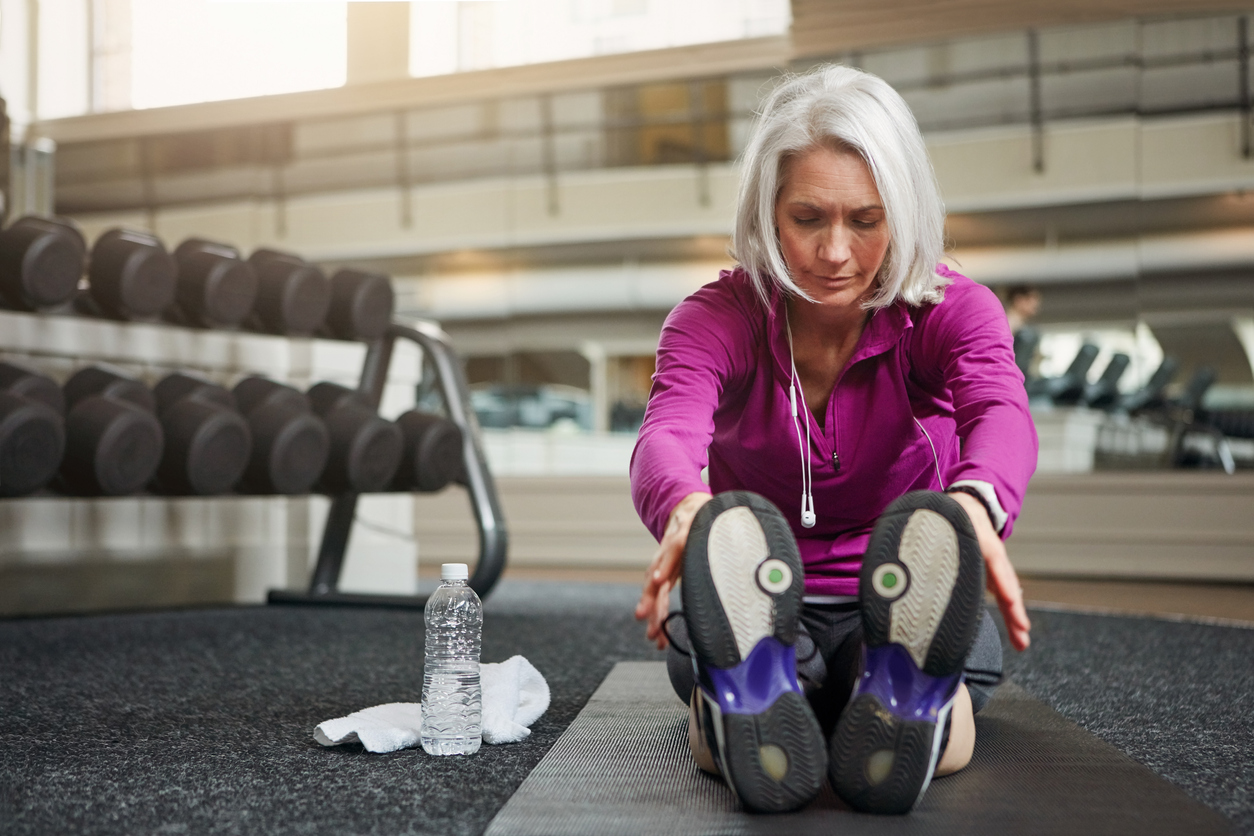 Signs You're Over or Under Doing It
Sleep disturbances
Insatiable or lack of appetite
Cravings
Obsession over exercise
Desire to nap when you're done
Weight Loss or Weight Gain Prevention?
Concern about the "quarantine 15" was real while we were at home, stressed, and emotionally eating, and if it became a reality, it's time to get back on track. Exercise of the right duration and intensity will not just build a strong immune system but will also help stabilize blood sugar levels throughout the day. You'll be in better control of your choices.
It may be helpful to plan your exercise before meals because research suggests that even a few minutes of exercise before a meal improves healthy choices at each meal.
Most of us will agree that if you've done your body good with exercise in the morning, you're more likely to make more good decisions all day. All of them will influence your immune system.
Make an Appointment
Among the women in my global community, the common obstacle during COVID19 for all women was the struggle to find a routine. Now that it's almost over and we're heading back to the store, social events, or the office, it's hard to get back to our normal routine. My advice is to create a plan. Sit down with the list of what things have to happen in your day along with your exercise and ink yourself in first. Exercise breaks can actually serve as an anchor in your day that's missing right now.
Exercise is Medicine, so much that the American Medical Association and the American College of Sports Medicine partnered to create that program years ago. Here's why we need to embrace this right now: A single bout of exercise enhances your antibacterial and antiviral immunity.
Even if you're still wiping down shopping carts, wearing a mask, or sanitizing every surface, if you're not exercising optimally, then you are missing one of the most proactive ways to take charge of your health. Here's to a healthier you after COVID19.
Shop Home Workout Gear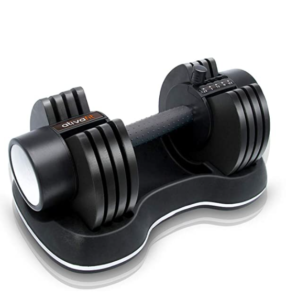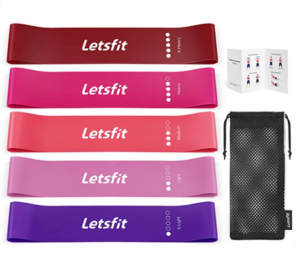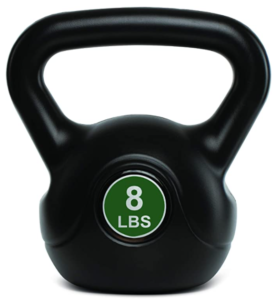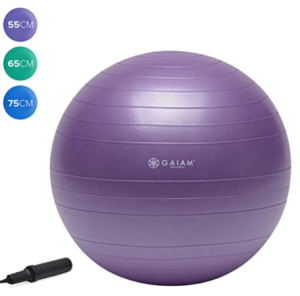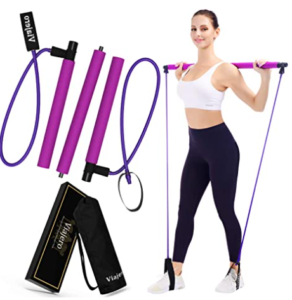 Read Next:
5 Resistance Training Exercises for Women Over 50
How to do Chair Yoga and the 6 Best Poses