To be honest, I've never not owned a cat, and my home has always had at least one of those fluffy, four-legged purr machines. They've brought me so much joy that I can only give the most positive recommendations to adopt a cat.
But what about owning a cat during your golden years? Are there benefits? Oh, you betcha! Here are my top reasons for adopting a kitty versus a dog when you get older and how it benefits us.
Disclosure: I'm not dissing the ownership of a dog at any time during this post, nor would I ever do that – I love them. As a cat lover, I'm simply giving you the facts and offering advice for either yourself or an older member of your family as to the benefits of owning a cat.
Why adopt a cat in your Golden Years?
Here's a little story about my family. When my mother passed, my father became another person. Having been married for longer than I am old, he not only had to adjust to a new way of life, he had to learn to live alone (by choice).
Having a cat can be beneficial because many become depressed when they retire and even more so when they suffer the loss of a spouse. The pet can not only provide companionship; they provide affection.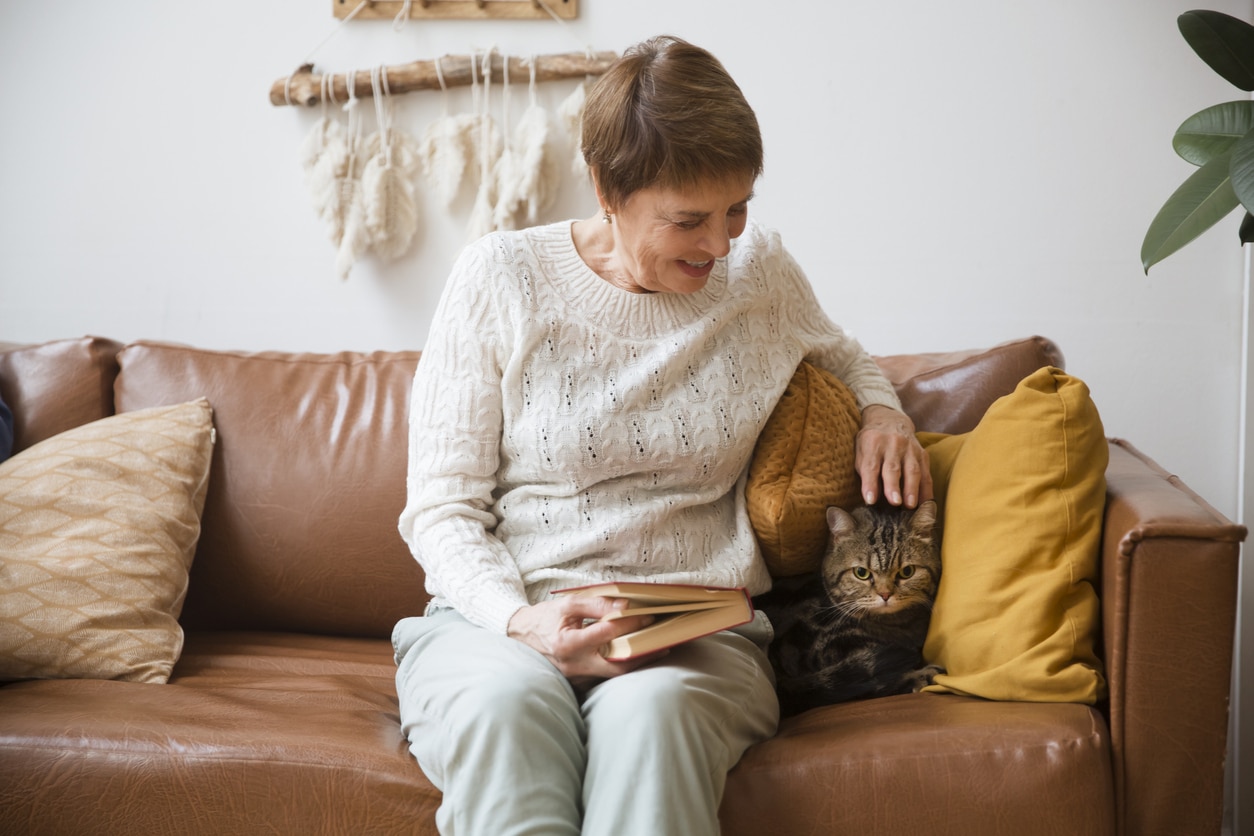 Health Benefits
Did you know that a cat's purr can cause a decrease in blood pressure? True story! Not only can one positively affect your BP, but purring can also decrease stress, lessen the risk of heart attack, and even ease breathing difficulties.
Petting a cat can help with your health, too. Stroking a cat releases the relaxation hormone oxytocin and even reduces stress hormones.
Personally, I know when one of my kitties lays on my chest, it's an instant feeling of calm, and I've dozed off several times thanks to both their warmth and comfort.
Source of Entertainment
Have you ever seen a kitten or cat play with a toy and not be able to smile? Cats are a great source of entertainment, even when just watching. And if you choose to get in on the fun, cat toys are affordable and a great way to bond with Mr. Kitty.
You can join in on the playtime fun or simply watch and smile. Cats need less than an hour of one-on-one playtime every day, far less than a dog.
They Make Us Get Up and Go
When you adopt a cat, there's a reason to get up and out of bed. They need to be fed and watered, their boxes need to be cleaned, and they need attention. So, owning a cat gives older folks a reason to simply be.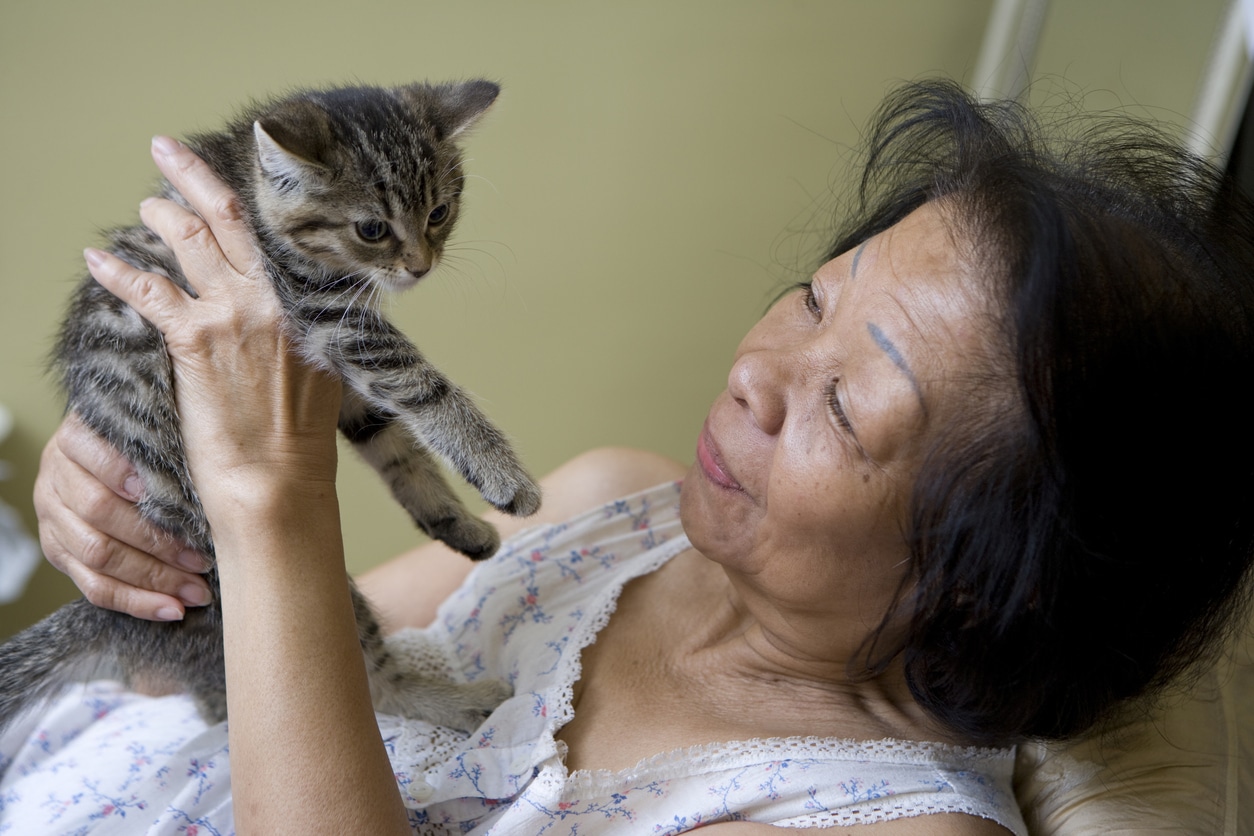 Mental Stimulation
Under-stimulation causes a sense of not feeling inspired. With time, it can cause depression. So, put yourself in this situation: you're retired, feeling lonely, and generally have no reason for motivation due to the simple fact there's nothing to engage in.
A cat can do just the opposite. It can offer both activity and a routine that allows for better mental health and can even help with longevity and living healthier (thanks, American Humane, for this point!).
No Need to Take Outside
My chubby, perfectly content house cats have no desire to go outside and live that lifestyle. Honestly, once an adult cat, they love to sleep and doze for most of the day – that's easy peasy pet care.
Cats are happy with a clean litter box, fresh water, hard and wet food, and the occasional treat – no need to go outside.
If I choose to adopt a cat… which kind?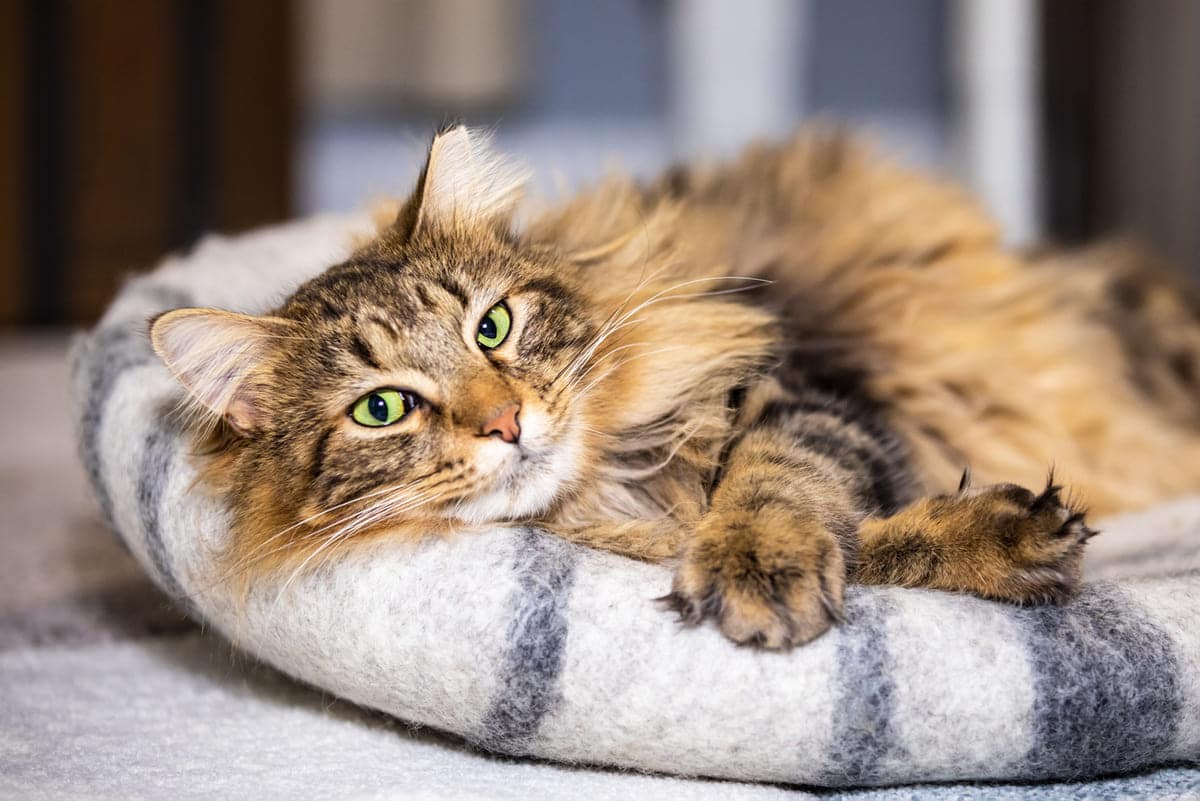 There are so many breeds of cats that, for me, it all depends on how you feel about a particular one to make that decision. But, as a gal that has taken in both rescue and stray cats, I have to write that choosing to adopt a homeless cat is a no-brainer.
The first thing to do is head to your local animal shelter and talk with the folks that work there. Let them know your lifestyle and what kind of cat you're looking for. Additionally, knowing if you want an adult cat or a kitten is an excellent place to start – although you may just fall in love with one that's completely opposite of what you thought you wanted.
Kittens are more rambunctious and play more often than a grown cat, but older kitties (even senior cats) are quite the house pets as their personalities have fully bloomed. Personally, I love really affectionate cats that love to sit on my lap and hang out.
If you adopt a cat from a shelter, it will have at least its first round of shots, be dewormed, and be spayed or neutered. Considering the cost of doing that on your own, it is quite a discount!
Coddle Your Kitty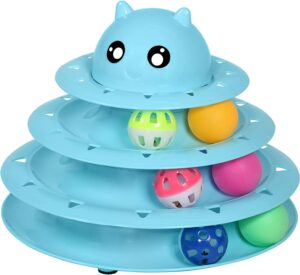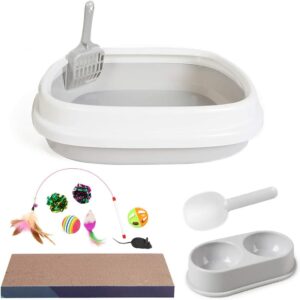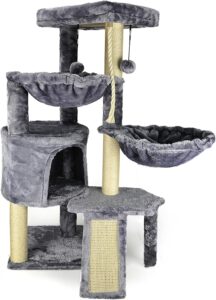 Read Next:
Give Your Brain a Break with Mindful Breathing
Never Say Never: What a Dog Can Teach You About Love