Second Acts is a program for women who want to pursue new opportunities. It offers them a safe place to reinvent themselves, to collaborate, provides support to change and update skill sets, and the opportunity to be inspired by other powerful women they can depend on in their personal and professional network.
Join a small group, online, for five sessions over several weeks. These 90 minute sessions will each help you build a plan, create a strong personal brand for new activities, and give you practical steps for networking – maximizing existing networks and creating new ones.
You will work in a small group with up to 10 of your peers – this is the first of your new networks. Each week we will focus on one area and build towards a plan.
All the way through, you will hear the honest stories of people who made their unretirement work – what was challenging, how they got roles as trustees and non-execs, started businesses, became consultants or used their expertise to help others. From board director to social entrepreneur, helping charities and other fulfilling opportunities.
Packed full of inspiration, tips and personalized support for you, this will help you make a success of your unretirement. 
For more information on the Second Acts program, CONTACT US.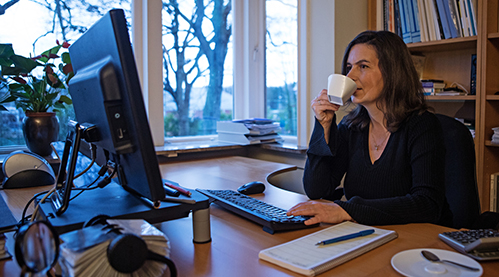 We will send you a link so you can work with us online – join us from wherever you are each week. All you need is a PC or laptop with a camera, microphone and an internet connection.  We'll send details to get connected when you sign up.
Register for the Second Acts Program.
Use your login to access and take the personalized assessment.
Schedule a call to review your results.
Ready to get started on your second act?
The Second Acts program consists of five 90 minute sessions and costs $990. One-on-one coaching is available for an additional fee.
1. An initial assessment questionnaire to identify your ideas and plans to date – what you want your unretirement to look like. We will send you a report summarizing your thoughts.
2. Over the five sessions, creating and testing out a plan.
3. Personal branding – what do people know you for? Your executive career – or more? How to become known for the skills others want.
4. Creating online profiles.
5. Using LinkedIn strategically.
6. Networking with purpose – using existing networks and building new ones.
7. Staying relevant – and being seen to be relevant.
8. Creating a plan and working with your peers to test this and support each other.