Sometimes it's fun to change up your look, adding some elegance or a bit of dramatic flair. While a great outfit can make that happen, sometimes that's just not in the budget, or you can't quite find the right thing. One way that's easy, fun, and quite cost-effective is mixing up your makeup application. From adding depth and contour with a highlighter or creating a dramatic look with a new eyeshadow palette, the options are seemingly endless. One way I really like to kick my look up a notch (without going too far outside my comfort zone) is by playing with my eyeliner. In the past, I always used a basic pencil eyeliner, which was fine but worked more as a utility application for me than anything. I recently received a felt tip eyeliner with a monthly subscription bag, and it was a real eye-opener for me.
I'm no longer just outlining my eyes and accepting a healthy dose of boring; now, I can add a little shape and contour. It's so easy to elevate my look for a date night or keep it simple for a trip to the store. Either way, my eyes look better than they have in years (thanks also to some killer eye cream), and I have found a renewed sense of confidence. Funny how something as simple as eyeliner can make a huge difference.
Best Felt Tip Eyeliners for Mature Women
Disclosure: This post contains affiliate links.

The precise tip works well to create thin lines or a perfectly shaped eye. Whether you want to create a subtle look or a smokey eye, this eyeliner is the perfect touch to compliment your style. The flexible, ultra-precise tip is easy to use and creates thin and thick lines.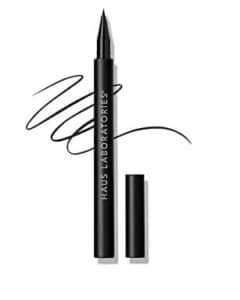 This ultra-thin, micro felt-tip liquid eyeliner offers precision application. It's even available in the signature jet-black Punk shade to give you a deeply dramatic look.

This is the #1 selling waterproof liquid liner. It enables you to create a variety of eye-opening looks—from thin, precise lines to thick, dramatic looks. The formula glides on with ease, dries quickly, and won't smudge or run.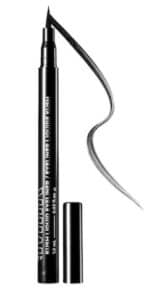 Kush's clean, waterproof, felt-tip liquid eyeliner pen is formulated with hemp-derived cannabis seed oil. It is made of the blackest pigment that provides up to 24 hours of wear.
The Tom Ford seductive eye pen is made with the darkest shade of black. It delivers ultimate precision and makes fluid strokes that make application a breeze.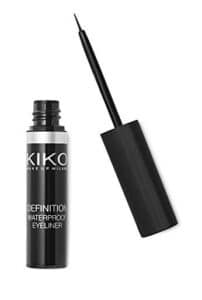 The flexible waterproof eyeliner brush texture adheres easily to the eyelid for an extra black yet shiny and brilliant effect.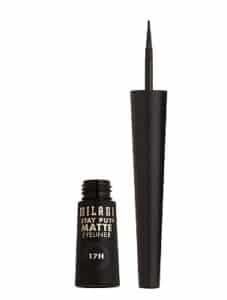 Milani Stay Put Liquid Liner leaves the perfect line every time you use it. This eyeliner is smudge-proof and water-resistant, making it long-lasting for up to 17 hours.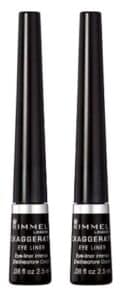 The felt-tip on Rimmel's Exaggerate has a high uptake of liquid to provide a more precise line and greater color intensity.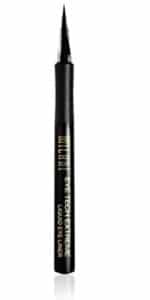 The party-proof Eye Tech Extreme Liquid Eyeliner has an easy-to-use felt tip that will allow you to create a thin, medium, or thick line just by switching up the angle you use when applying it to your eye.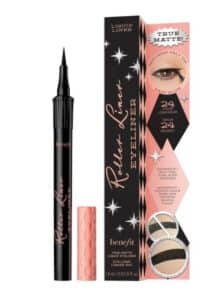 This liquid liner delivers a magnificently matte finish. The formula is quick-drying, water-resistant, and offers up to 24 hours of wear. The flexible felt-tip liner creates a smooth and continuous line, making it effortless to apply whether you're defining your eyes or creating an all-out feline flick.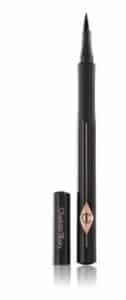 You can enhance the look of your eye shape with this Feline Flick felt-tip-inspired eyeliner in the classic black hue Panther! This long-wear, waterproof, ultra-matte formula and super precise applicator tip make it easy to use!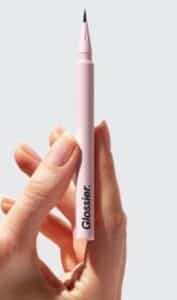 This easy-to-use black liquid eyeliner has a brush tip for precise definition and comes in a smudge-resistant formula for all-day wear.
Read Next:
14 Favorite Eyeshadow Palettes That Suit Anyone
The One Ingredient That Every Woman Over 50 Should Use Under Her Eyes