Ricotta pancakes are my favorite. They make for a little more elegant breakfast or brunch item on your menu than plain old pancakes. The ricotta makes for extra richness but keeps the pancakes light, and they stay moist, unlike so many other pancakes that can be dry and tasteless. The sautéd pecans and banana with syrup add the perfect touch to truly delicious pancakes!
Banana Pecan Syrup
Ricotta Pancakes
2 cups unbleached all-purpose flour
2 teaspoons baking powder
1/2 teaspoon baking soda
1 tablespoon sugar
1/2 teaspoon salt
2 eggs, separated
2 cups milk
4 ounces ricotta, well-drained (1/2 cup)
Banana Pecan Syrup
Melt the butter in a medium skillet over medium heat.
Add the nuts and sauté for about one minute or until fragrant.
Add bananas and cook for about 2 minutes, stirring to combine the ingredients.
Add the syrup and cook for about 1 to 2 minutes, or until syrup is well heated and thick.
Remove from heat and set aside in a warm place.
Ricotta Pancakes
Sift the flour, baking powder, baking soda, sugar, and salt together onto wax paper or a plate.
Beat the egg whites in a medium bowl with a hand beater until stiff but not dry.
Beat the egg yolks, milk, and ricotta together in a large bowl until well blended and smooth.
Add the dry ingredients to the wet and mix gently with a large spoon.
Stir a spoonful of the egg whites into the batter to lighten it, then fold in the remaining egg whites with a spatula.
Warm the platter in a low oven.
Heat a flat nonstick griddle or large nonstick skillet over medium heat. Grease with butter or vegetable oil.
Pour 1/4 to 1/3 cup batter per pancake onto the pan when it is hot. Pour as many additional pancakes as the griddle will comfortably hold.
Cook for about 2 minutes, or until air bubbles form on the surface, and then flip the pancakes over using a large flat spatula.
Cook on the other side for 2 minutes, or until golden brown. Remove and place the pancakes on a warm platter.
Serve immediately or hold in a warm 200º oven while preparing the rest of the pancakes. Serve the pancakes topped with the banana pecan syrup.
Banana pecan syrup makes about 2 cups.The batter makes 16 (3-inch) pancakes.Serves 4 to 6.Copyright © 2000 by Paula Lambert, The Cheese Lover's Cookbook and Guide, all rights reserved.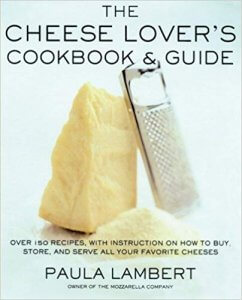 Read Next:Elevate Your Smoothie With These Superfood IngredientsHearty Protein Breakfast Muffins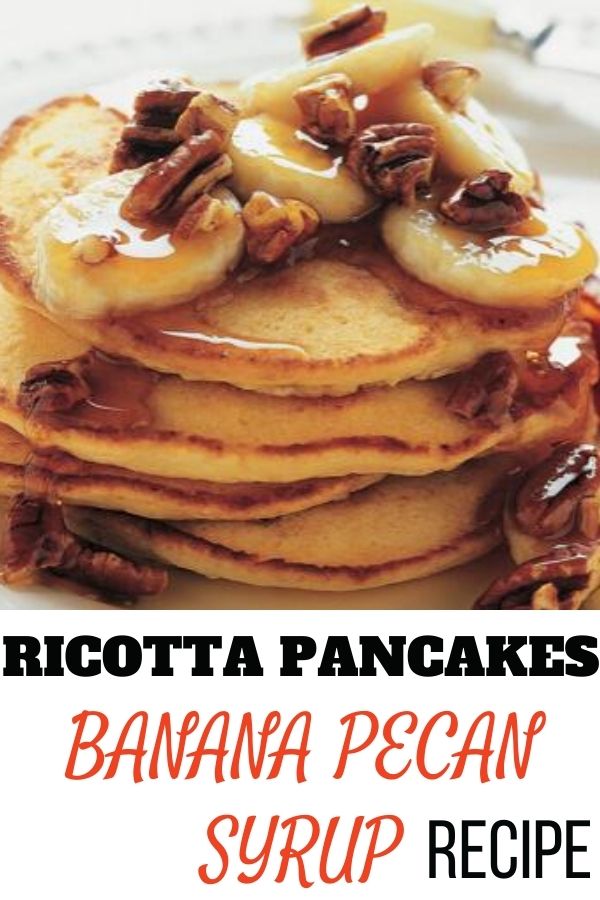 [optin-monster slug="tbhhurcqgsuq6f7q3mfp"]