Have you ever gotten a gel manicure? If so, buckle up because this information may make you reconsider your choices at your next nail appointment. Gel manicures have become increasingly popular over the last 10 years or so, and we love how long-lasting they are. Long gone are the days of a manicure that only lasts one week—with gel manicures, you get at around three weeks for just a bit of extra cost. However, that cost may be greater than you think due to UV light damage.
Gel Manicures Aren't As Harmless As You Think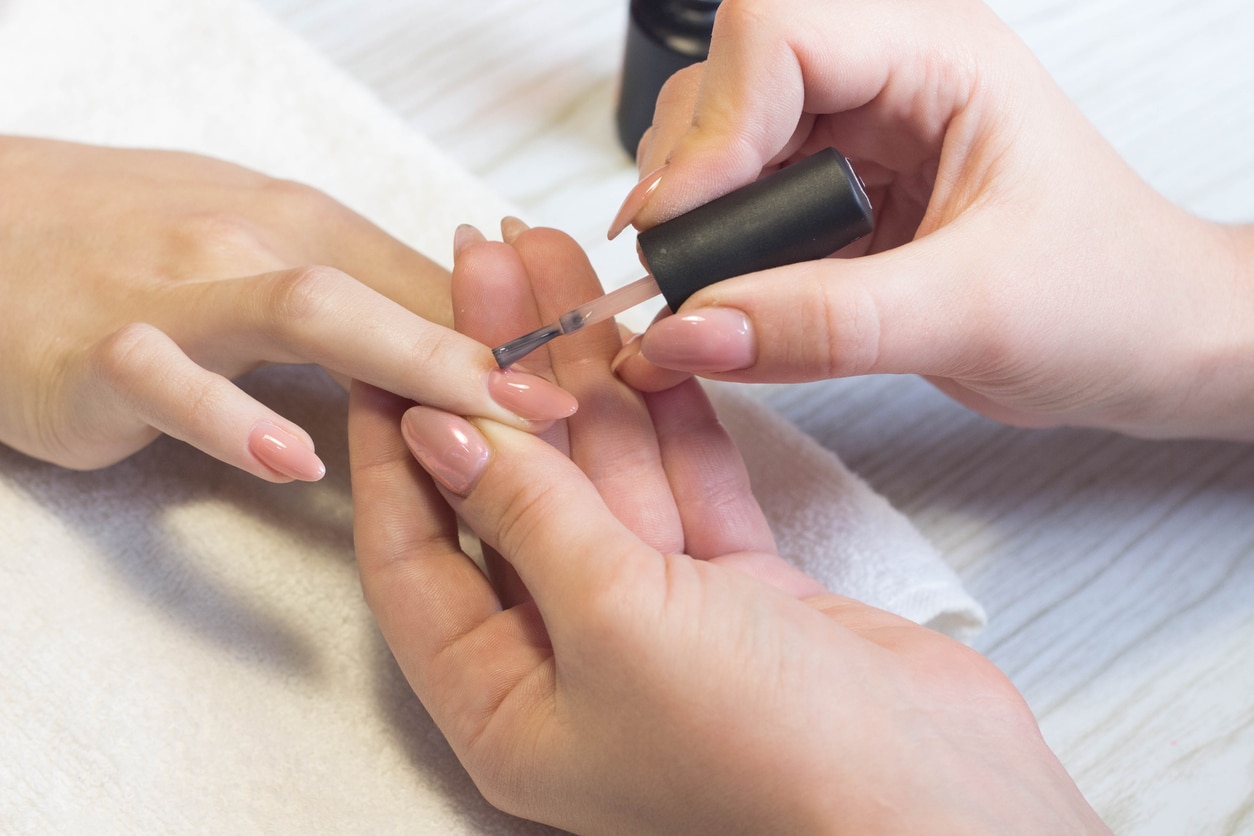 Recent studies show that the UV lights that manicurists use to dry your nails (those found in the little device that you stick your hands into multiple times throughout the process) may actually cause damage to your DNA. Not only that, but it also increases your risk of skin cancer. The UV light that's used in nail dryers is a form of electromagnetic radiation with a wavelength ranging from 340 to 395 nanometers. This means it falls within the ultraviolet A (UVA) spectrum. Why is this bad? Because UVA light penetrates the skin more deeply and has been linked to issues such as:
Skin damage

Aging

Increased risk of skin cancer
The Dangers of UV Light Exposure
A new study published in the journal Nature Communications in January 2023 has added to those concerns with even more evidence that points to the fact that exposure to UV light from gel manicure dryers can lead to cell death and tissue damage, which can, in turn, cause skin cancer. Doctors refer to the UV nail lamps used to dry your nails as miniature tanning beds, meaning that they pose the same risks as tanning beds. We all know today that using tanning beds can cause skin cancer, but that wasn't common knowledge when they first gained popularity. The same can be said about UV nail lamps. We all jumped on that trend without thinking twice about the potential consequences. But here we are years later, realizing that our trips to the salon are not as safe as we thoughts.
UV Lamps Cause Cell Damage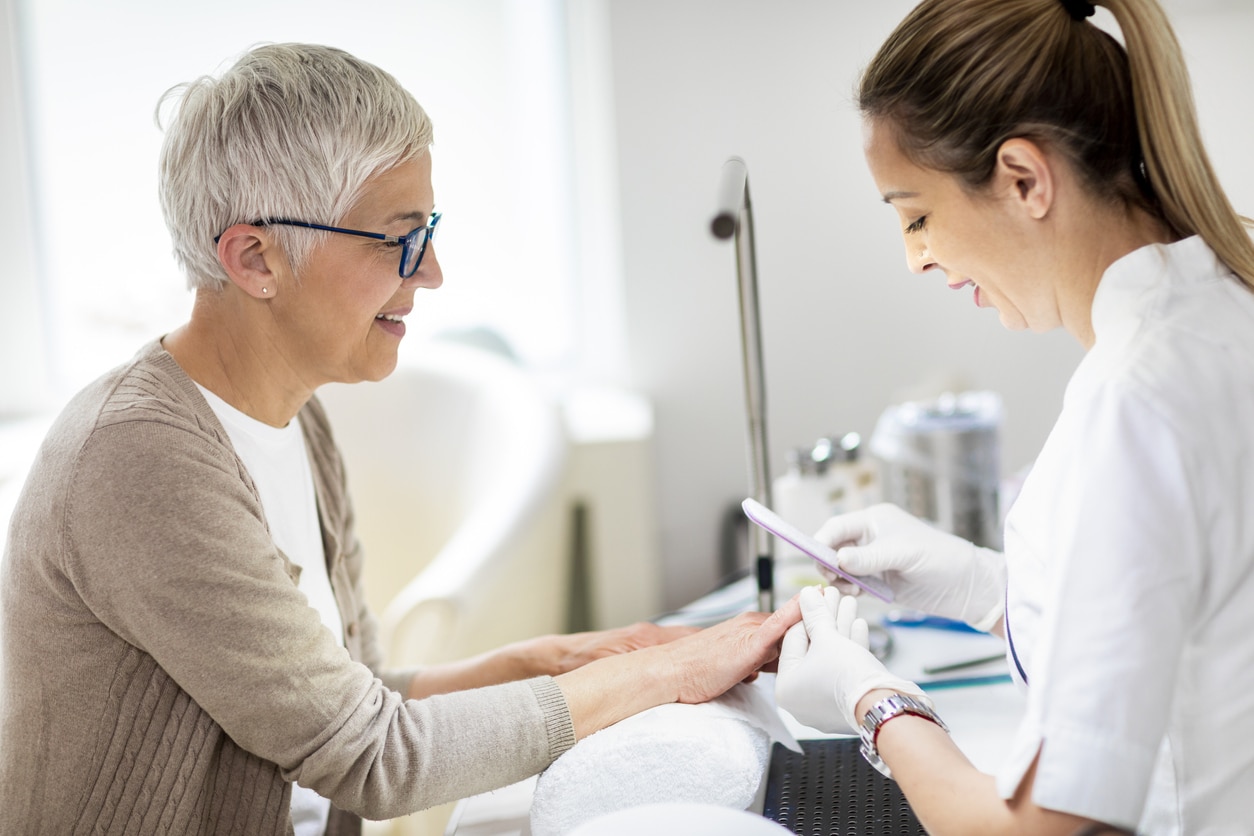 In the study mentioned above, researchers tested the effects of UV nail dryers by exposing human and mouse cells to UV light. They found that 20 minutes of exposure led to 20 to 30% of cells dying, while three consecutive 20-minute exposures resulted in a whopping 65 to 70% of cells dying. The remaining cells experienced DNA and mitochondrial damage, resulting in mutations similar to those observed in human skin cancer.While this study marks an important step forward in understanding the dangers of UV light from nail dryers, it is important to note that the study only examined the effects of UV light damage on cells in a petri dish and not on living humans or animals. However, keep in mind that previous studies on exposure to UVA dryers, such as case reports of people developing specific forms of skin cancer, indicate that we should proceed with caution when exposing our hands to UVA light.
How to Reduce Your Risk of UV Light Damage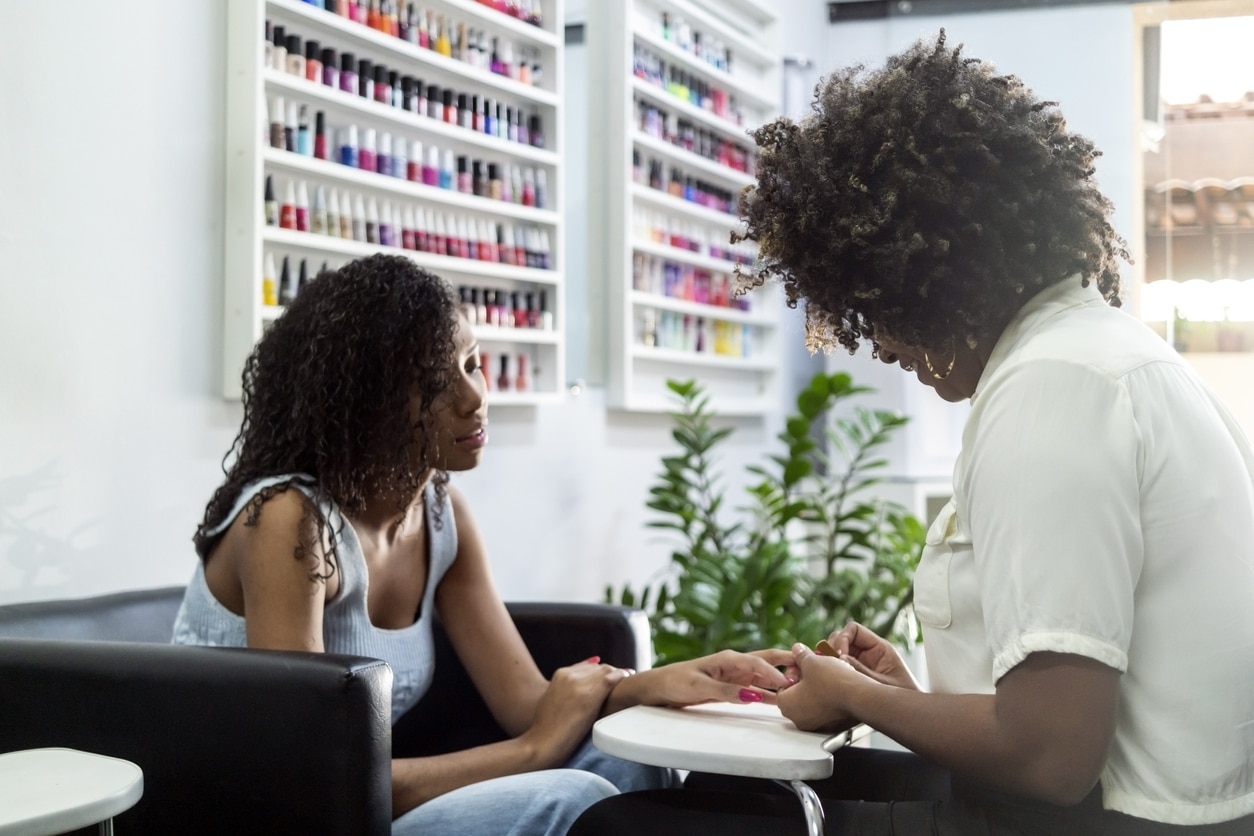 If you are worried about the risks of UV light damage but still want to maintain your manicured look, don't worry – there are some steps you can take to reduce your risk. One way to reduce the risk of damage to your hands is to apply broad-spectrum sunblock with zinc and titanium around your nails. Another option is to wear UV gloves with cut fingertips when your nails are curing. You can also look for a salon that uses LED lights instead of UV lights, which are thought to emit either no UV light or much lower amounts. Another option is to switch to regular manicures, which typically dry in the air and do not require UV light to cure. Though we know they don't last as long, they are safer to your skin. Powder dip manicures are another option that lasts as long as gel but doesn't require any UV light. While more research is needed to fully understand the dangers of UV light from nail dryers, the growing body of evidence suggests that it is important to be mindful of the risks and take precautions to minimize exposure. If you have regularly gotten gel manicures in the past, it is a good idea to see a board-certified dermatologist who can examine your skin for any signs of skin cancer and treat any precursors before they become a serious problem.And for those of you who are still dedicated to your gel manicures, practice some of the above methods for reducing your risk so that your nails and your skin can both look and feel great for many years to come. Read More:DIY No-Chip ManicureYour Best Summer Nails10 Best Color-Changing Nail Polish