If the hair is healthy, any length within reason is acceptable for a woman over 60. I find longer locks on older women to be flattering indeed, but there needs to be evidence of a good cut and most defiantly lustrous and nurtured hair. We've rounded up the most flattering hairstyles for women over 60.
6 Flattering Hairstyles for Women over 60
1. CHIGNONS

Long hair is extremely versatile and easy to manage with many style possibilities adapted to over 60. The key is nurture and to avoid styling products like hairspray as it will immediately age the style. Opt for a serum with memory, a serum with no oil that will nurture and provide memory to the hair without weighing the hair down.
2. CLASSIC FRENCH BOB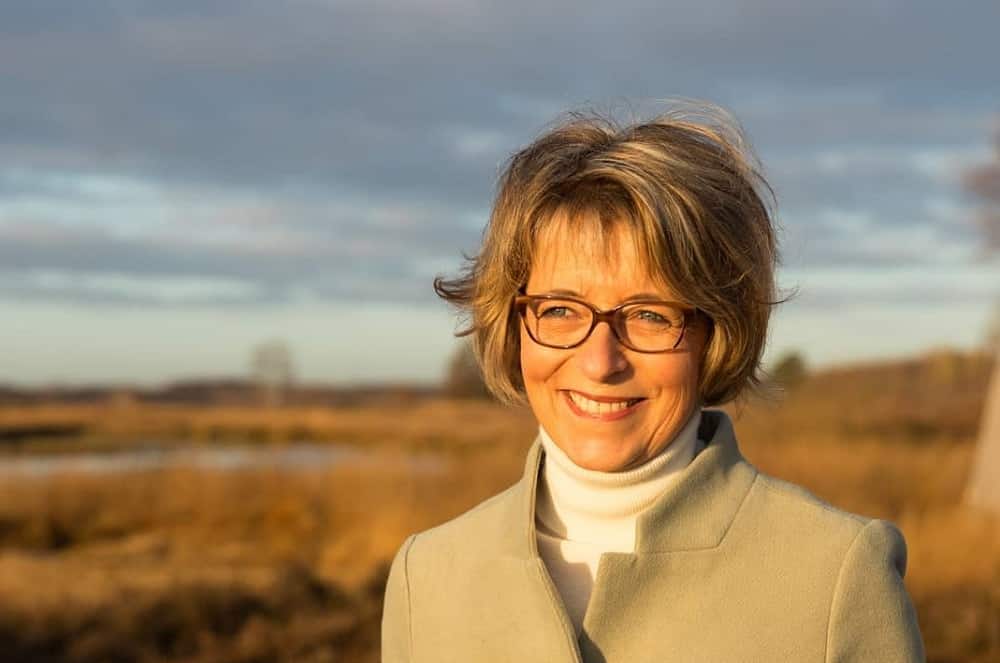 The one-length cheek bob is a french classic and looks equally as chic waved or straightened. The upkeep should be every 6 weeks to keep the cut sharp but the beauty is a one-length style that can very easily grow to a cheek or shoulder-length bob and still remain looking groomed. So it really is a low maintenance style, remaining forever "chic". If you are looking for something super low maintenance you will really enjoy this hairstyle.
3. GRADUATED BOB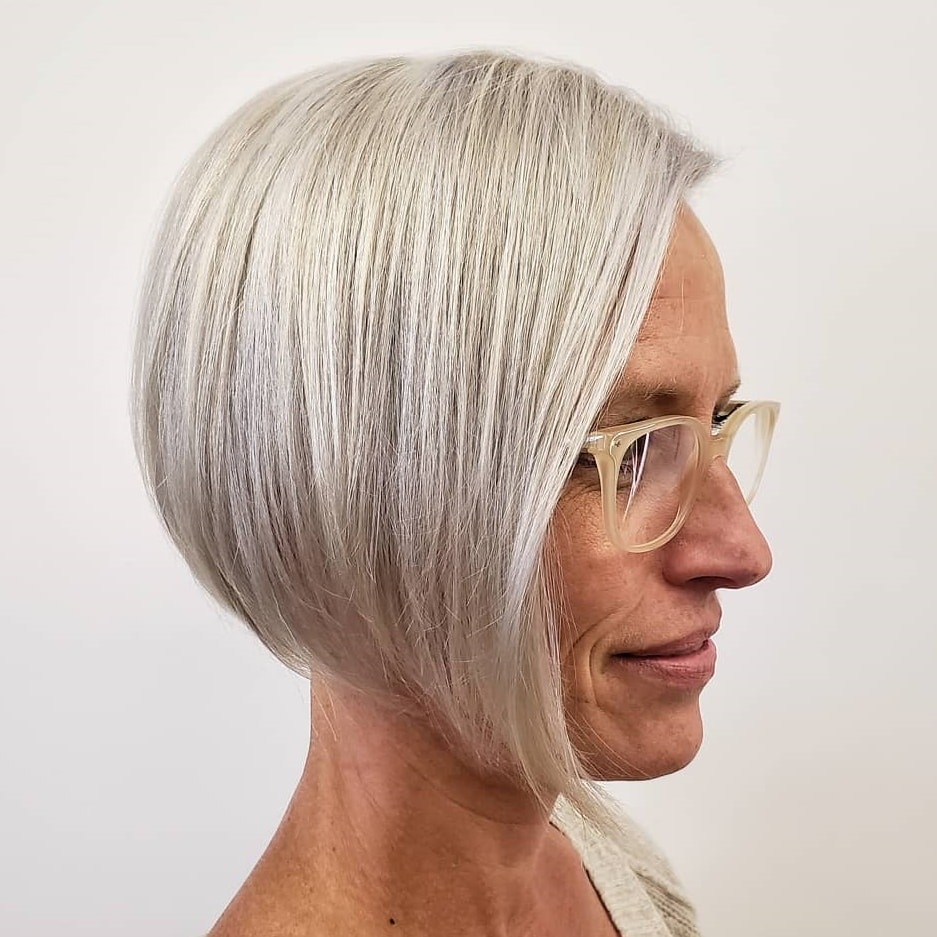 The Graduated bob is the same principle as the style above only layers are added, however, the upkeep requires regular 6 weekly trims. This cut is universal on all hair types. The layers are relatively long and work wonders on adding volume to short styles. The key is to not add stiffness with plastic-coated styling products like hairspray and mousses. Opt for nurture products and your hair will always look fresh, lustrous, and modern.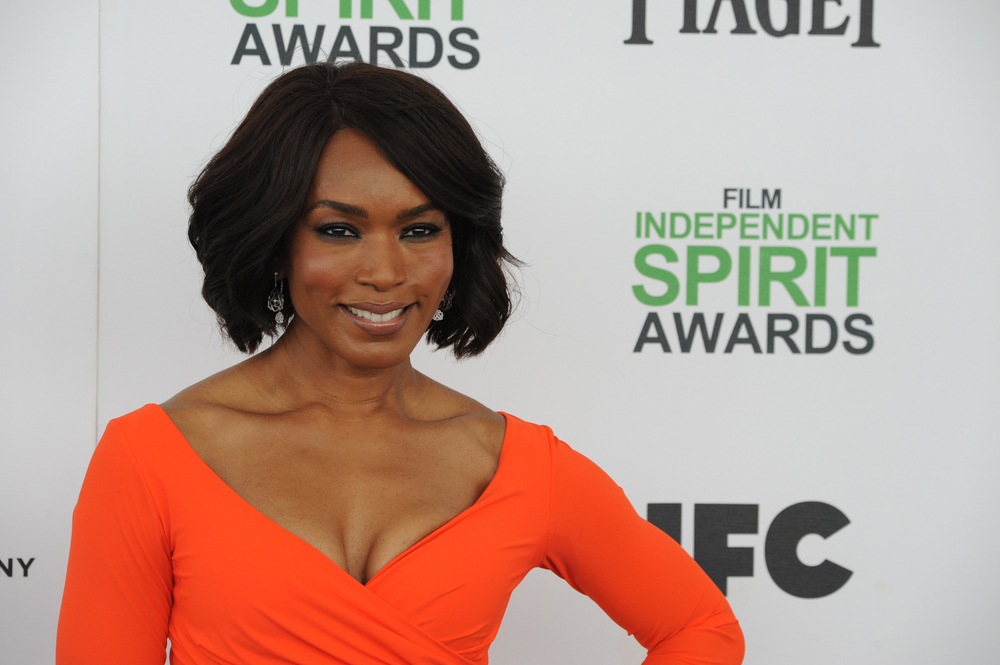 4. ONE LENGTH LOB
These styles are extremely versatile in that the one length allows the option to attach the hair in an elegant low tail or wear it up in a soft chignon, or simply blowdry the hair straight or add soft movement. It all works. Avoid bangs if possible, unless they are long and soft and can be blended away. Nurture is key here. Length in any woman's hair over 60 must be healthy and lustrous to remain modern, youthful, and attractive.
5. GRADUATED LONG CUTS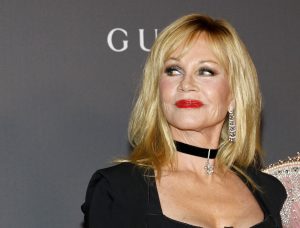 Graduation means layering vertically only around the face line, keeping length and weight in the back sections …. A very elegant style creates width and fullness around the face line and thickness in the ends. This cut can be beautifully adapted to both curly and straight hair. Having length in the back part of the hair makes roller setting and use of hot tools much easier too, not to mention possible hairstyle changes it allows like up or down. Having this added length in curly hair adds extra weight that calms down and controls curl.
Added tip … After blow-drying, take verticle sections and using a curling wand wind the hair toward the back. Clip it till it is cold, this sets the memory of the curl and gives you a longer-lasting style. Release and brush through, the technique works perfectly on this graduated cut and will open up the face and add volume to your style.
6. SHORT FEATHERED CROPS
Short feathered crops are for very confident women. If you are one of these, I salute you! If executed correctly it can be extremely modern due to to its gutsy short length.
The key to wearing this style successfully is to have the haircut with feathered exterior lines …do not have sharp solid exterior lines after 60 as it will read masculine and look quite severe. Upkeep is relatively a wash and go. The haircut should be scheduled every 4 to 6 weeks. This is another hairstyle that's incredibly low maintenance.
KEEP HAIRSTYLE MODERN AND NURTURED
If I can deliver one major tip to you, it's to avoid styling products like hairspray, it ages a style immediately. No one in today's world wants stiff hair, the trend is nurtured, soft, luscious, hair. If you have a natural movement in your hair and your hair is healthy it can be the most flattering of all.
I hope this article helps guide you into finding your new look for 2021. Most salons at present are closed because of Covid restrictions but even so, it's a great idea to consider your look ahead of time and be prepared for your next salon visit with photos. Photos speak a thousand words. I also hope you will consider my suggestion on high-performance haircare. I've placed the creme de la creme in haircare, The reviews will guarantee you that. Have fun with your new look.
Our Picks: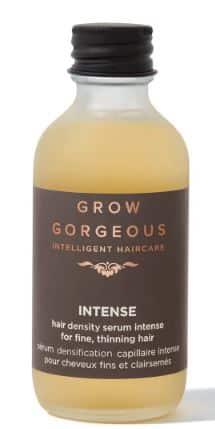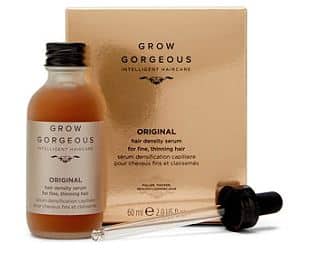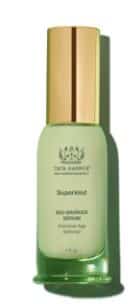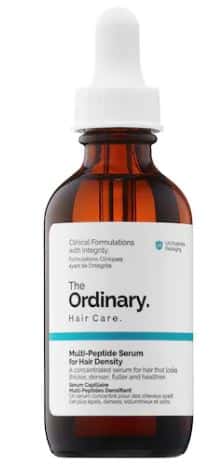 Read Next: