The Curried Sweet Potato Soup shown above reflects the newest diet trend. And what is the latest in "diets"? Rule number one, don't use word "diet" at all! Modern wisdom calls for "healthy-ish" eating—food leaning toward nutrient-packed lean meats, lots of plants, whole grains and wholesome dairy and oils, with just enough indulgent ingredients to satisfy taste without compromising the overall healthiness of a dish. Rule number two: Healthyish food is simple to prepare, made with fewer, more flavorful ingredients and streamlined techniques, making it practical to prepare every day.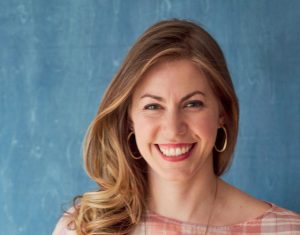 Brooklyn-based author and recipe developer Lindsay Maitland Hunt shares her take on the Healthyish genre in a new book entitled Healthyish; A Cookbook with Seriously Satisfying, Truly Simple, Good-for-You (but Not Too Good-for-You) Recipes for Real Life (Abrams/January 2018.) Hunt, a former editor at Real Simple and BuzzFeed Food outlines recipes, tools and tips to create and maintain a healthyish lifestyle. She champions modern dishes, presenting recipes for smoothies; toasts; grain bowls; healthy snacks; no-cook lunches; simple, one-dish dinners; and treats (code for desserts) that deliver nutrition and flavor without guilt. Bonus: she includes her "go-to" components such as pickled veggies, compound butters, dressings,  sauces, stocks and grains that make it easy to achieve depth and complexity in dishes without fuss.
Healthyish; A Cookbook with Seriously Satisfying, Truly Simple, Good-for-You (but Not Too Good-for-You) Recipes for Real Life (Abrams/January 2018) is widely available in bookstores or via Amazon.com.
Her recipe for Curried Sweet Potato Soup exemplifies what you'll find in the book: simple to prepare, nutritious and most importantly, loaded with soul-satisfying flavor and texture. Enjoy!
Curried Sweet Potato Soup
MAKES 12 CUPS; SERVES 4 TO 6
I can eat my fair share of steamed and roasted sweet potatoes, but the flavor can sometimes overpower savory preparations. In this soup, a hefty dose of curry powder tames that sweetness, transforming the flavor into something complex, hearty, and satisfying. Pumpkin seed oil has a lovely toasted nutty flavor, but a drizzle of olive oil tastes great, too.
INGREDIENTS
¼ cup (60 ml) olive oil
2 onions (12 oz/340 g), chopped (about 2 cups)
Kosher salt and freshly ground black pepper
4 garlic cloves, chopped
2 teaspoons curry powder
1 teaspoon ground coriander
8 cups (2 L) chicken stock or vegetable stock
3 large sweet potatoes (3 lbs/ 1.4 kg), cut into ¾-inch (2-cm) pieces
2 large carrots, chopped
1 tablespoon fresh lime juice
Fresh cilantro leaves, toasted pumpkin seeds, and pumpkin seed oil, for serving
HOW TO MAKE IT
Heat the oil in a large pot over medium heat. Add the onions, 2 teaspoons salt, and 1 teaspoon pepper. Cook, stirring often, until the onions are translucent and soft, 10 to 12 minutes. Stir in the garlic, curry powder, and coriander and cook until the garlic is fragrant, about 1 minute more.
Add the stock, sweet potatoes, and carrots to the pot, cover, and bring to a boil over high heat. Reduce to a strong simmer and cook, stirring here and there, until the sweet potatoes are very soft, 25 to 30 minutes.
Purée the soup, using a blender in batches or a handheld immersion blender. Stir in the lime juice and 1/2 teaspoon salt.
Serve the soup topped with cilantro, toasted pumpkin seeds, and a drizzle of pumpkin seed oil.
From Healthyish by Lindsay Maitland Hunt, published by ABRAMS c 2017.