There are a lot of jokes that the best part of a woman's day is taking off her bra and letting her ladies breathe. I think for many women, this is a true statement, and regardless of how comfortable a bra is designed, they're still a burdensome part of our daily wardrobe. But alas, they are necessary for many of us, and we begin finding bras for every occasion, from social to sporty and everything in between. But not all bras are created equal. Of course, quality and price are always two of the main items we look for in all our clothing items, including bras. But what can really set them apart from all the rest? The way they're made and the care and conditioning that went into the product. Because clothing isn't just about fashion, sometimes it's about doing something better for the world. Enter sustainable bras.
When I first heard the term 'sustainable bra,' I thought it meant durability or something that was made to last. But when I dove in a little deeper, I came to find that it's a term used for items that are made from eco-friendly materials like organic cotton and other sustainable fabrics. The companies that design them do so with more than just fashion in mind; they try to make a difference – no matter how minimal it might seem – in the world around us with their fabric choices and the use of sustainable materials, including natural dyes. They try to remain carbon neutral and avoid toxic chemicals and work for sustainable practices from ethical supply chains.
With that in mind, here are our top picks from sustainable bra brands.
19 Sustainable Bras for Every Occasion
Disclosure: This post contains affiliate links.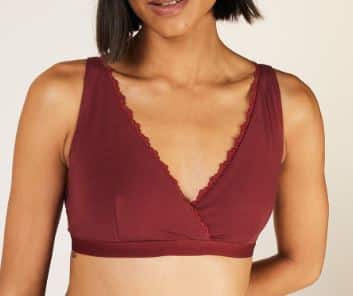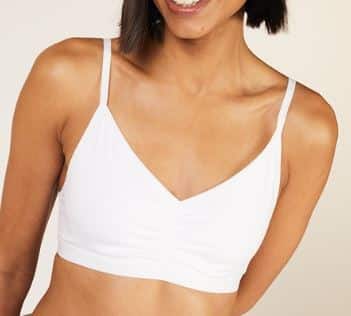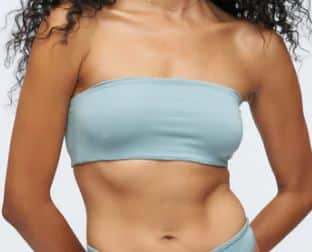 Whether you're shopping for sports bras, sustainable lingerie, or just a comfortable bra made of soft fabric, we tried to include something for everyone. The fashion industry is taking note of the desire for beautiful things made of organic materials to make feel-good bra shopping easier than ever.
Read Next:
Beautiful Work Dresses: Because Office Apparel Doesn't Have to Be Boring
Beautiful Blouses for the Spring and Summer