Is your face ready for the summer? A good sunscreen is important for keeping your skin protected and young-looking, but do you feel like sometimes you need a little extra help getting your makeup to hold up during the sweaty months? Today, we are going to talk about insurance with these makeup tips for summer that will help you beat the heat! These products will help your makeup stay in place over the long, blazing hours and keep you feeling refreshed and rejuvenated.
PRiME Makeup Tips for Summer
Eyeshadow Primers
It doesn't have to be a scorcher outside to get those irksome little makeup creases on your eyelids. Eyeshadow primer helps diminish those pesky creases and keeps your colors vibrant. When applying, use your middle or ring finger to pat it on your lid. Make sure to get into the inner corners and the extra skin right above those eyelashes. These helpful little primers can maximize your eye makeup's longevity in or out of the heat. Follow this link for tips on creating a beautiful eye contour.beautiful eye contour.
Two of my favorites are: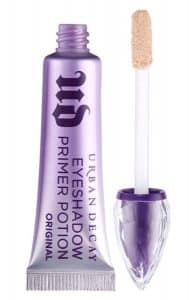 Two Faced Shadow Insurance: A super lightweight and waterproof formula that will not crease for up to 24 hours. I've been using this on my clients for years and they love it (I do too!).
Urban Decay's Eyeshadow Primer Potion: This is a wonderful formula that helps minimize imperfections while providing a wide range of colors and textures. They offer different shades for a variety of skin tones and even fun shimmery ones to stand in as eyeshadow or get the party started before the makeup even begins!
Face Primer
Primers are insanely fabulous and one of the best makeup tips for summer! Whether you feel like a desert-dry damsel or an oil-slick mama (slowly raises hand) there is a primer just for your skin type. They hydrate and soften your skin by acting as an emollient, and prep your skin so your makeup has something to grab onto. No one likes it when they look into the mirror half way through their day and realize their makeup has lifted, settled into pores, or just danced the rhumba right off their face!
Primers can lock makeup into place, helping dispel any worries when you are outside all day without anything for touch ups. When applying primer, use your fingers to warm the product and work it into the skin. It also help stimulate your blood flow to the face which in turn, opens it up for more oxygen to pass through. This is perfect for prepping you skin for makeup application. Your skin is thanking you just for reading this!
Three primers I love for different reasons are: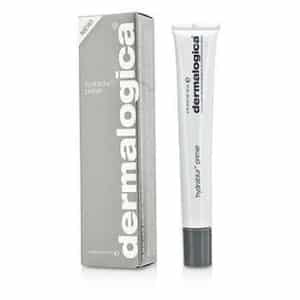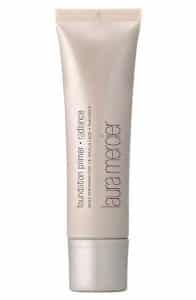 Dermalogica's Hydrablur Primer: This little workhorse is feather-light, hydrating and brightening skin. It blurs pores and fine lines wonderfully prior to foundation. My clients love how it smells, too!
Laura Mercier Foundation Primer (Radiance): I love the "Radiance" primer of this line. There is also oil free, protect, blemish-less, and hydrating, just to name a few. I mix it with my foundation so I can sheer it out a bit and still obtain a dewy look, while not looking or feeling greasy.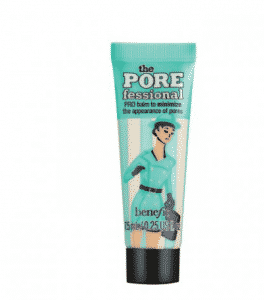 Benefit Porefessional Primer: This stuff is ridiculously amazing and the adorable name says it all! It is a godsend for minimizing pores and taking down any shine imaginable. It smooths skin to a velvety dream finish so well you look FORWARD to putting on your tinted moisturizer or foundation afterwards.
Facial Mists and Toning Sprays
Sprays and mists are great for the sizzling weather and one of my favorite makeup tips for summer. They soothe and hydrate while giving your skin extra vitamins and minerals. When spraying, hold it about 5 or 6 inches away from you face and spritz away! Always read the labels because some are wonderful to let soak into you skin while others are used best when the excess is dabbed away.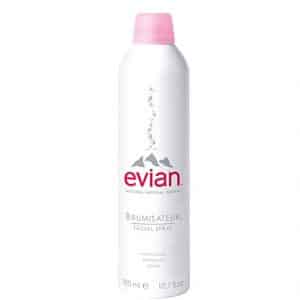 Two that I recommend are:
Evian's Mineral Water Aerosol Spray: This is an amazing mist when you need a little pick-me-up refresher and hydrating boost! I love to use mine after a good workout. It cleans sweat and chlorine off so those icky things don't hang out and get stale on your face. Do a quick spritz of Evian right after finishing your makeup and your skin will drink it all up, along with any moisturizer you have applied. It's a great way to lock your makeup into place and set it. I'm sure you have seen the "ice water makeup set" trend that went around for a while – where women were dunking their whole faces into bowls of ice water "Joan Crawford style" after applying their makeup. This is an easier way to do that!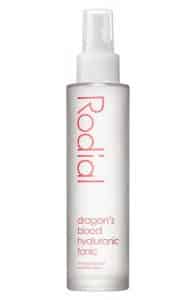 Rodial Dragon's Blood Hyaluronic Tonic: Not only does it have the coolest name but it rhymes! The Hyaluronic acid is the key weapon in this amazing formula. Hyaluronic acid helps your skin retain moisture unlike anything you will find in the makeup world. It also helps protect your skin from the destructive elements that come from bright UV rays and heat. This tonic is best used prior to makeup application. Spray a little bit on and let it sit for a moment, then blot off the extra product. Afterwards, apply your moisturizer and your skin will lap everything up. Your face will be so happy and hydrated!
Finishing Sprays
Not to be confused with setting sprays, which set your makeup and lock it into place, finishing sprays are wicked helpful for a little added insurance in the ridiculous heat. And, as one of the best makeup tips for summer, they are the last step that seals everything and really boost the longevity of your makeup! When applying these, just give your face a nice little "X" spray from about a half a foot away. Remember, just a super light mist. Don't drench all the beautiful work you just did!
2 of my must-haves are:
Limelight by Alcone's 10 Years Younger Finishing Spray: This mist helps keep your makeup from creasing, caking, fading, or sliding around for 16 hours. It is paraben free and safe for sensitive skin. My favorite thing about Limelight, besides the fact that their products totally rock, is that they are cruelty free!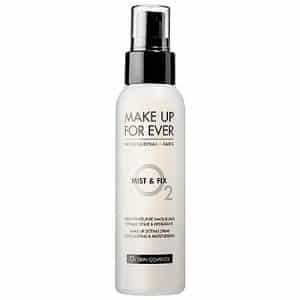 Makeup Forever Mist & Fix: This formula keeps your look locked and smear-proof all day long. Mist and Fix is super lightweight and non-sticky so it dries quickly and doesn't feel like a shellac.
All of these together, coupled with makeup, can sound kind of intense. If you just pick up one or two though, it can change your whole look this summer! The finishing spray alone takes 2 seconds and the primer is a fast little face massage that will help so much! They are really nice additions to your beauty regimen. When you are out in the heat you won't feel like like your makeup is melting off and you can enjoy more fun in the sun! Go give those hot summer days a run for their money by showing them how hot you can be!
Thank you, ladies. I hope you give these makeup tips for summer a try! Xoxo