Having fine hair can often feel like a challenge when choosing hairstyles. Women with fine hair may have trouble holding curls or volume or may feel as if their hair tends to look flat. In addition, fine hair can even look dirty faster than thicker locks. Will every hairstyle work for fine, thin hair? Probably not—and keeping up with hair trends can be exhausting! Women over 40 with fine hair will want to stick with tried and true hairstyles that are sure to flatter.
Finer hair can easily be played to your advantage with the right cut and style. Women with fine hair who opt for medium-length cuts will want to add lots of layers to create the illusion of fuller hair and to avoid the look of hair hanging too long or limp. With this in mind, read on for 9 of the best medium-length hairstyles for women over 40 who have fine hair.
1. Beachy Waves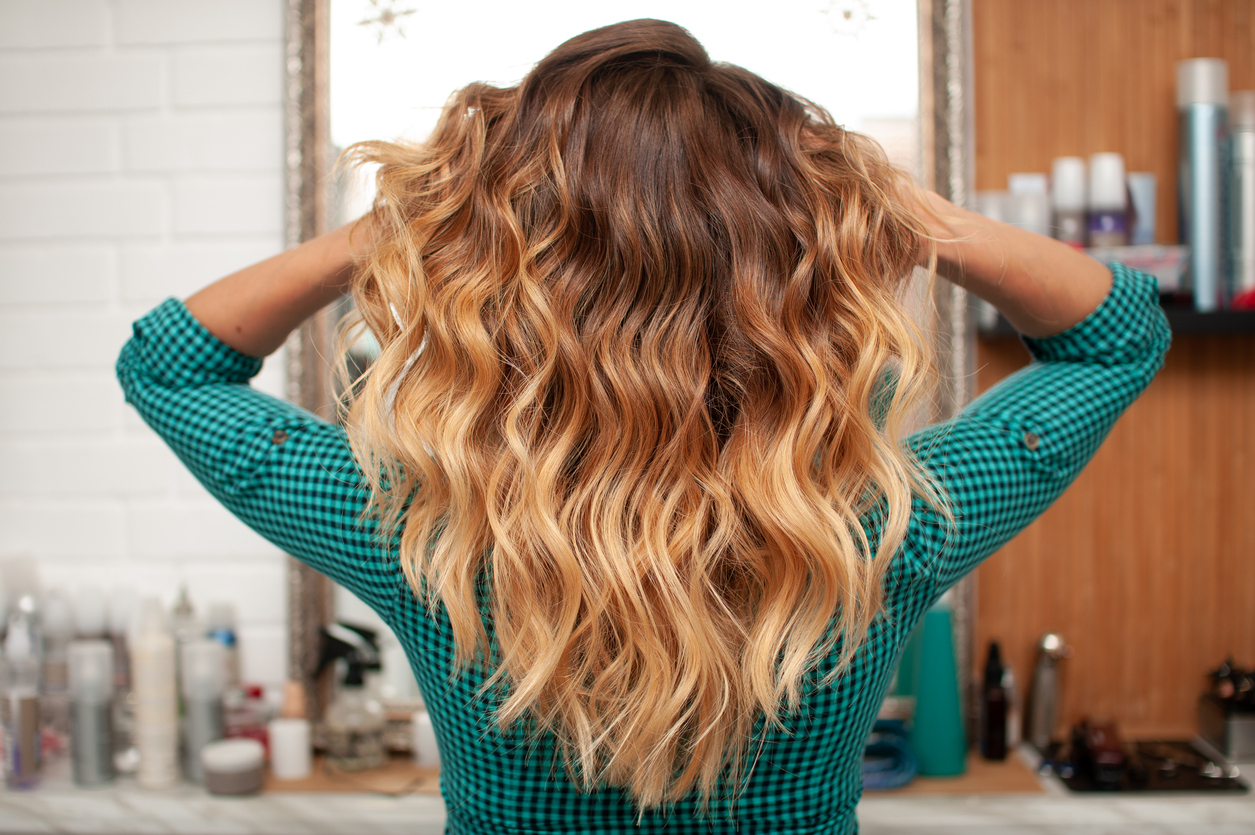 While fine hair may not always hold tight, bouncy curls, you'll have more luck creating the effortlessly tousled look of loose, beachy waves. Try adding a texturizing spray to provide a little grit that fine hair needs to look fuller. Use a wand or curling iron to curl hair, and then work through with your fingers to give your curls a slightly messier appearance. This is a look for any age, but women over 40 who want to play with a youthful style will appreciate it.
2. Side Part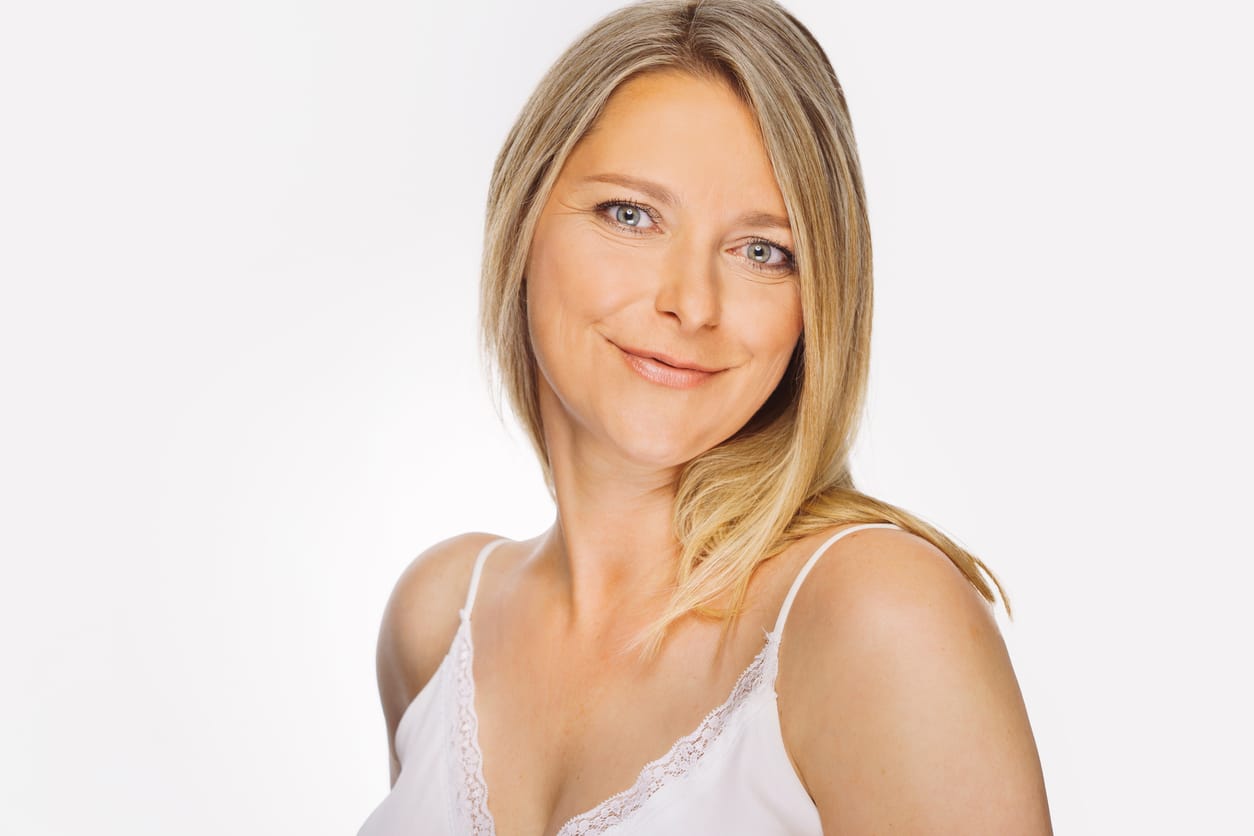 One effective way to boost volume in fine hair is by adding a deep side part to any style. Play up the voluminous side by adding curls, waves, or even straightening hair for a more polished look. Either way, fine, thin hair will appear fuller thanks to stacking hair up on one side. This simple move is all about creating visual interest and is especially great paired with layers or side-swept bangs.
3. Half Up/Half Down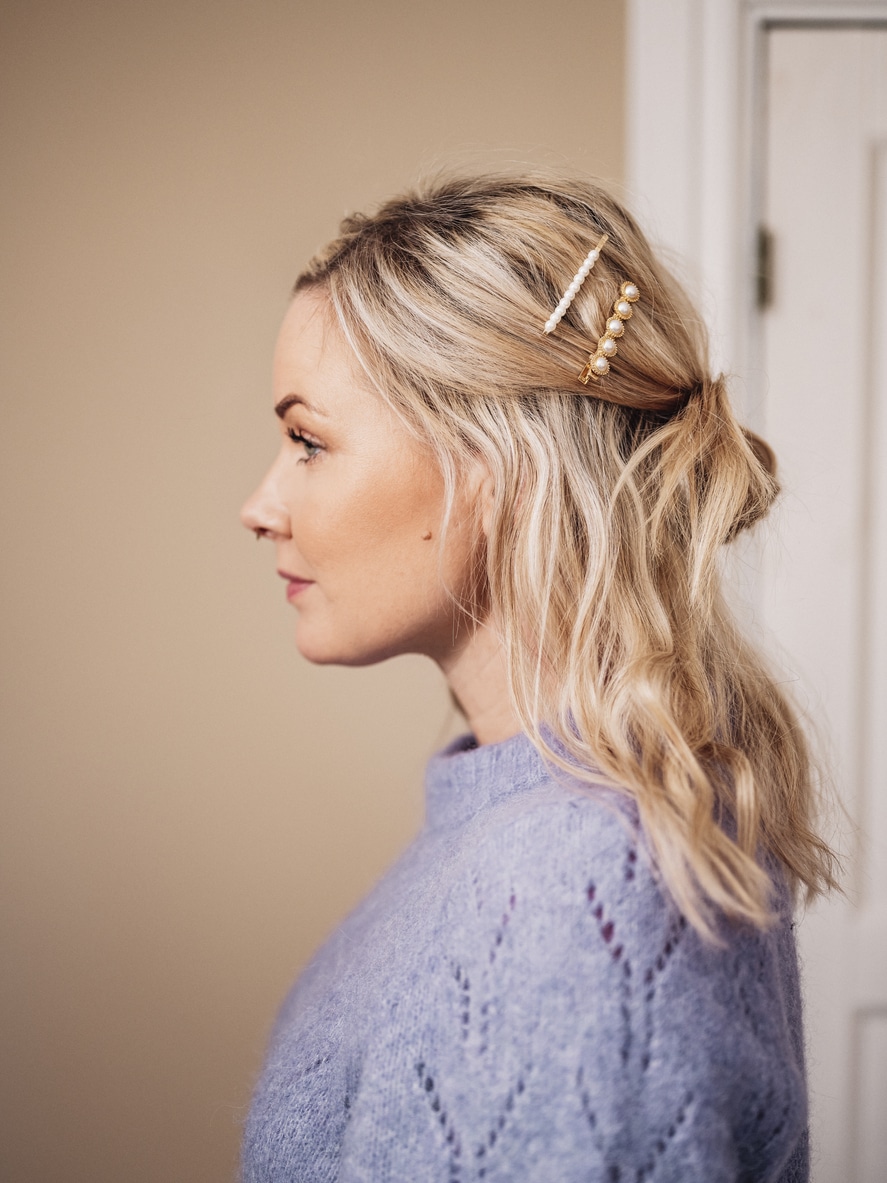 What if you want some hair pulled back, but you don't want to go all the way ponytail? Half-up/half-down looks are incredibly versatile and can accomplish the ease of having hair pulled back with the look of having some hair still down. This is an excellent look to stretch second-day hair. Pull only the very top layer back, and add in some volume at the root with light teasing, and you're ready to go!
4. Razor Cut Layers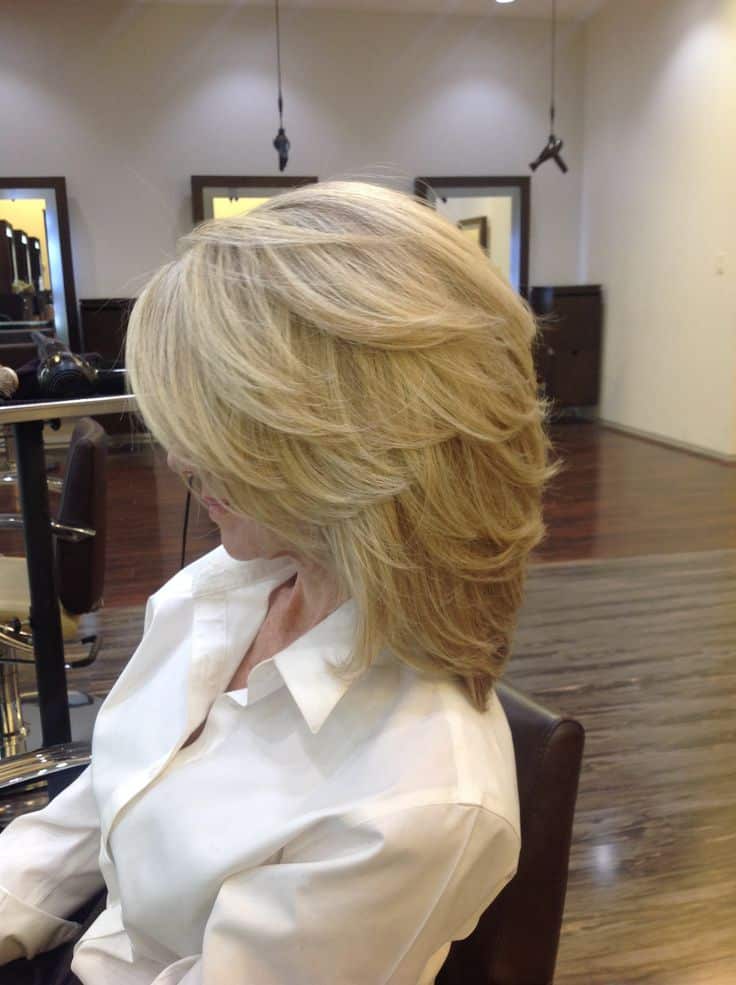 The next time you're in the salon chair, opt for razor-cut layers to achieve more texture. Razor cutting versus the more typical scissor cutting works to add a fluffiness at the ends that women over 40 with fine hair may appreciate. Meanwhile, adding layers with a medium length is the perfect way to enhance fine hair and increase volume. This adventurous cut is a fun way to mix it up while flattering finer locks.
5. Blow out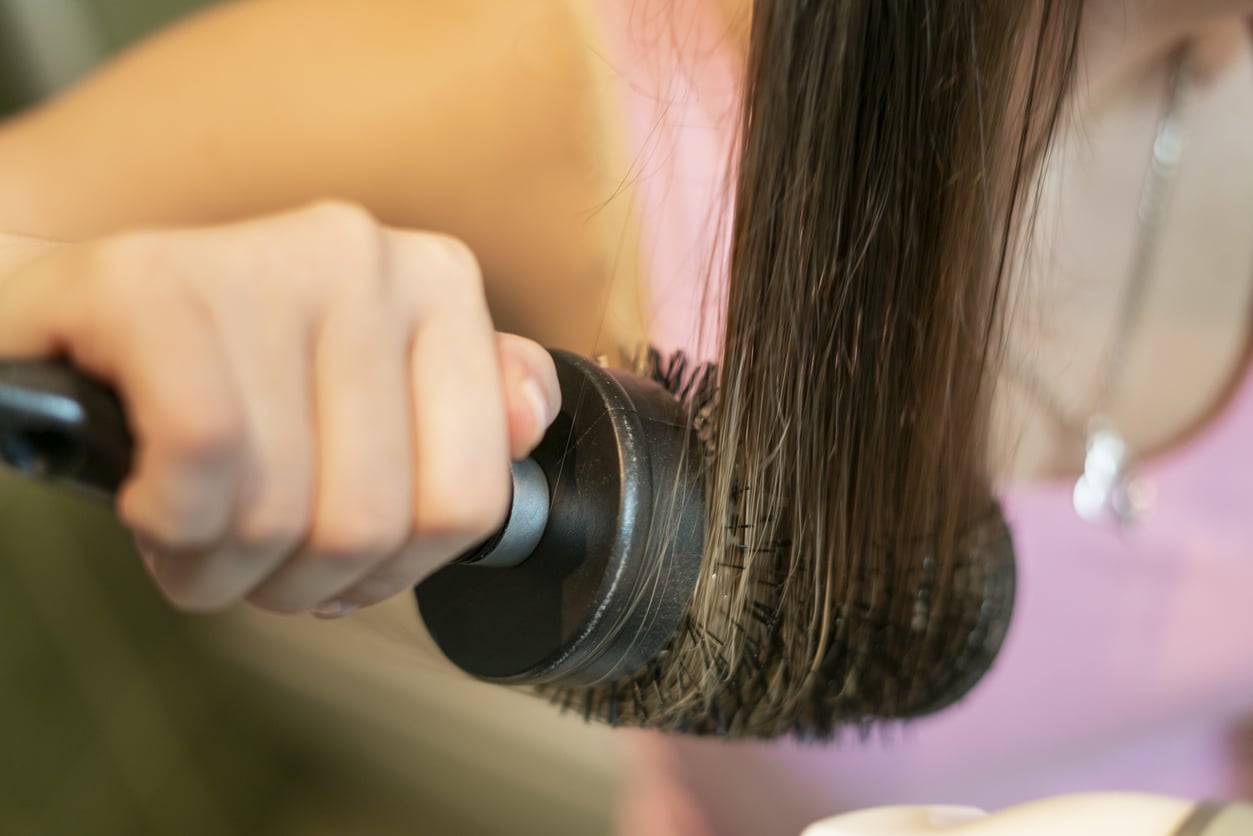 Instead of fighting hair that won't hold curl or volume, work with the natural sleekness of thin hair by blowing it out with a round brush. The brush will help add just enough body and movement, while the straight, smooth look can be worn anywhere from running errands or going to a nice dinner. Women over 40 with medium-length thin hair should keep the blown-out look in their pocket as a go-to, effortless style.
6. Low Bun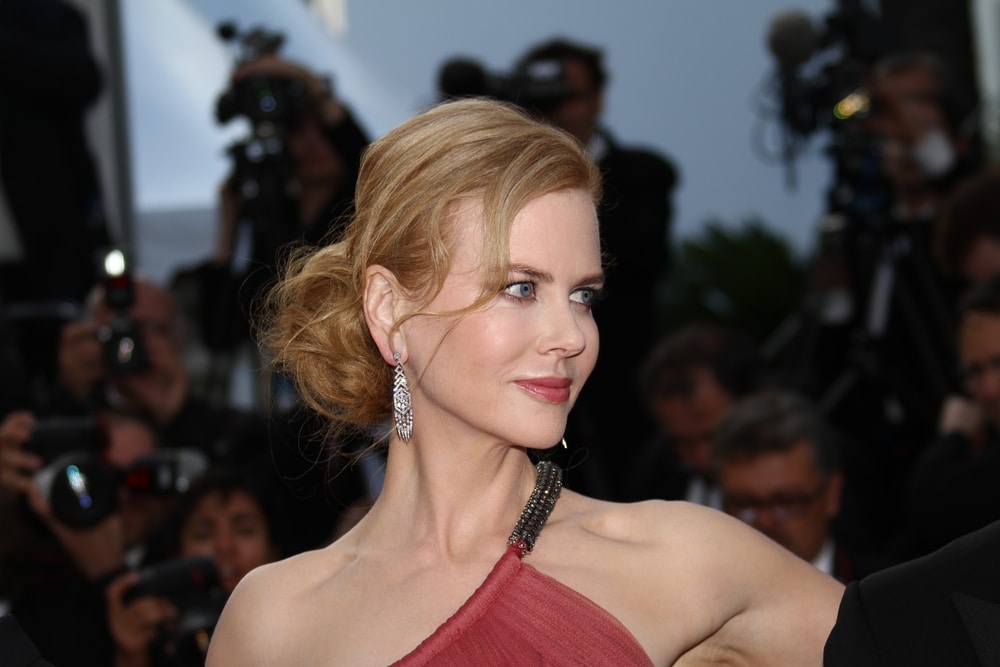 Women over 40 with fine hair may want to avoid the top knot look because it can draw attention to the thinness of said knot. However, if looking for a bun hairstyle, a low chic bun works very well with fine hair. This timeless look is easy to pull off, thanks to the lightweight and manageability of fine hair. Simply pull your hair back to the nape of the neck, secure it in a ponytail, and then wrap the whole ponytail around the band into a bun that can be secured with bobby pins. This looks works for any occasion, as it can easily be dressed up or down.
7. No-Heat Curls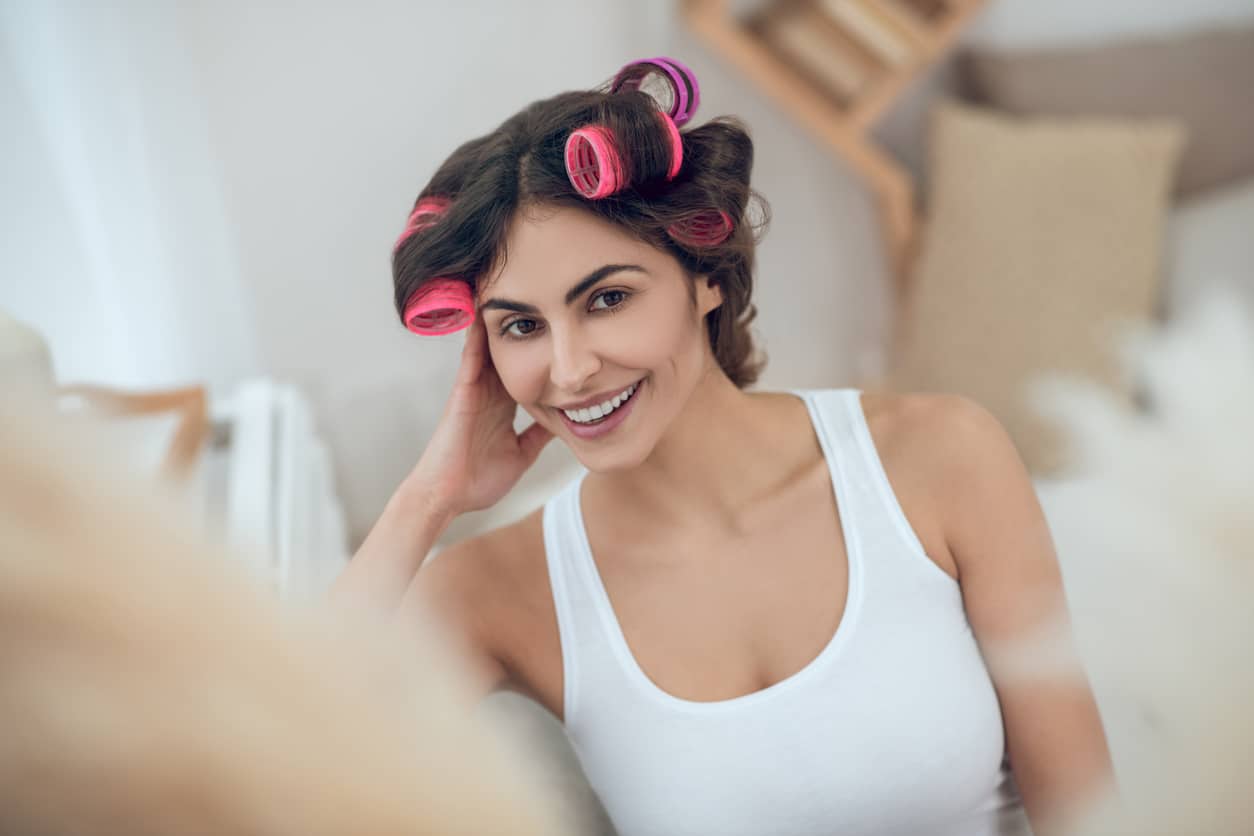 Convincing fine hair to hold a curl from hot rollers or curling irons is often a struggle. However, many women don't consider trying heat-free curling options, which fine hair usually responds well to. Some easy options include sleeping in no-heat curlers or even braided hair and allowing hair to dry before removing and fluffing. As a bonus, no-heat curls tend to last longer, so women with fine hair may make it to day two hair with some creative styling.
Read: Heatless Curlers Are Making Waves
8. Bangs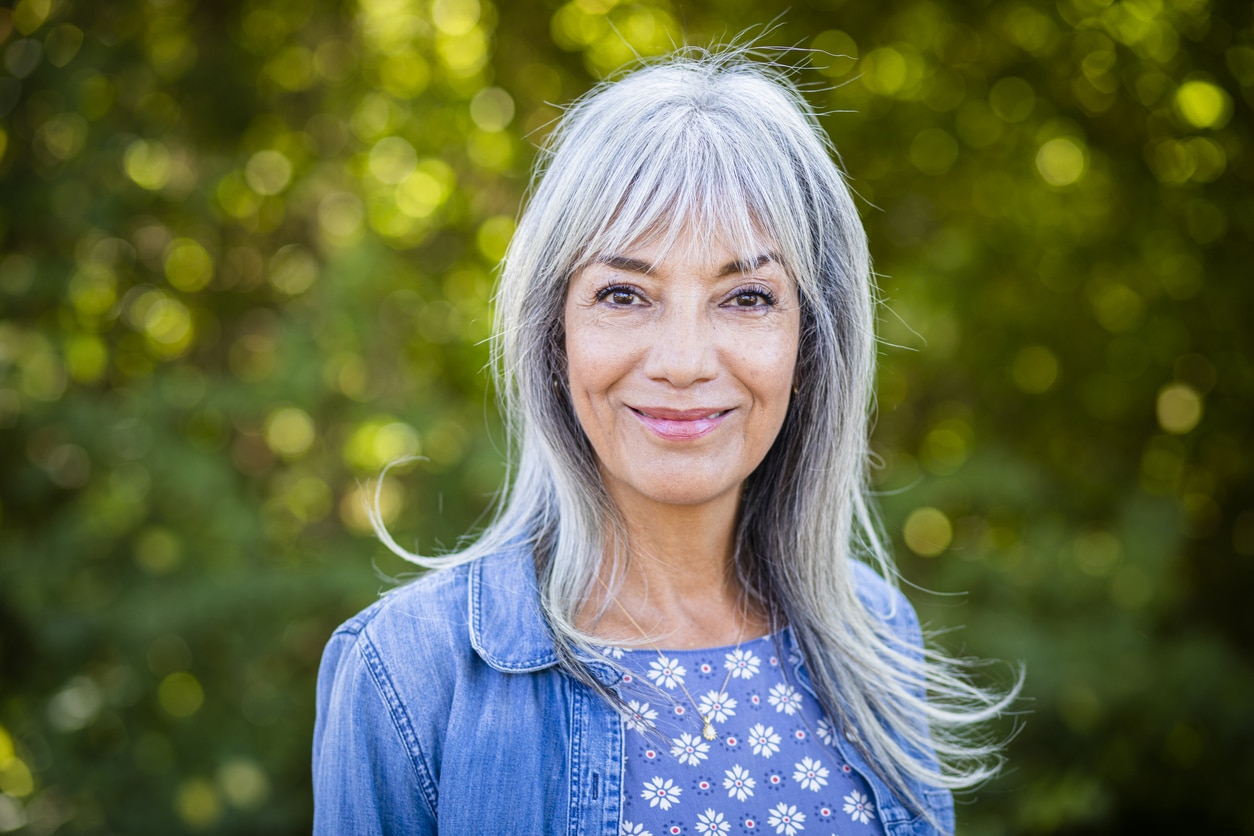 Most women of all ages and hair types find themselves wondering at one point or another if they should get bangs. For women with medium-length fine hair, bangs are a flattering, face-framing choice that can disguise the look of limp hair. Whether subtle and side-swept or a blunt fringe, bangs elevate any haircut and add major style points.
9. Chic Wrapped Ponytail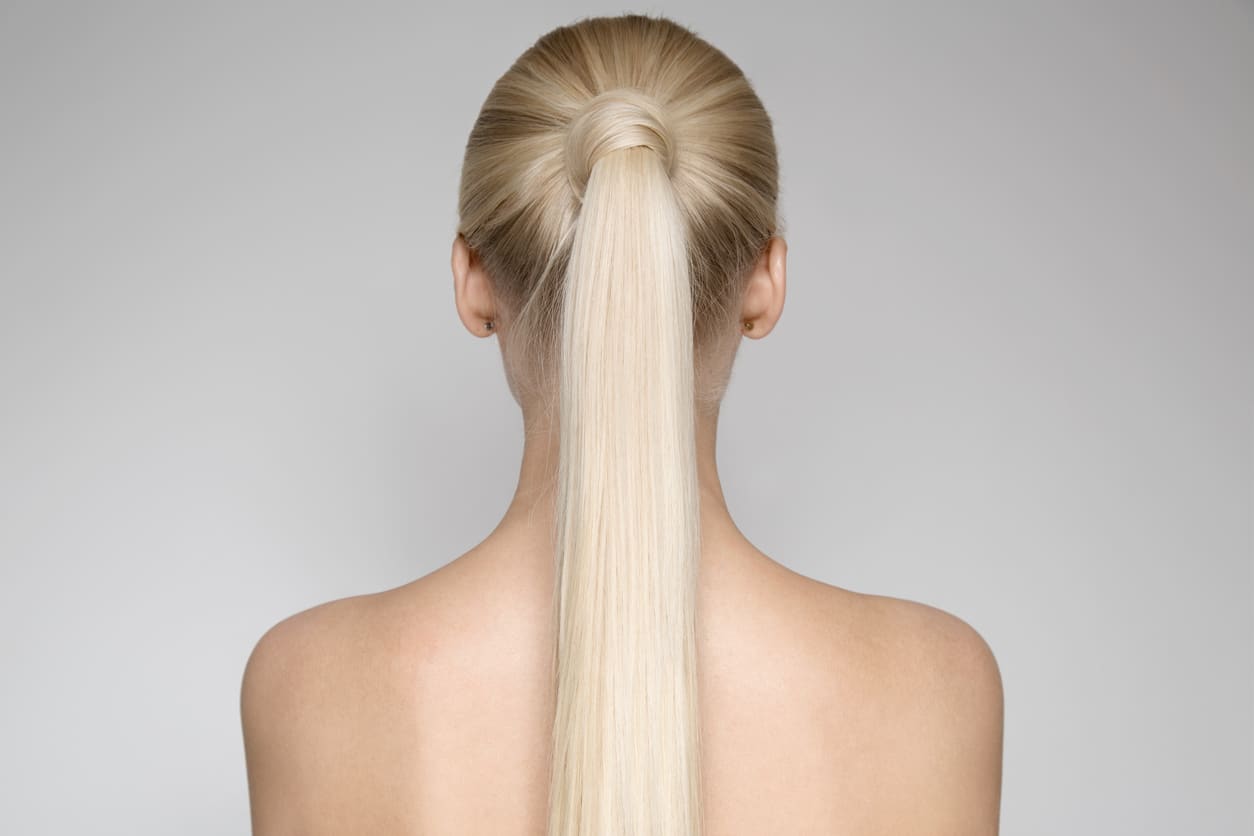 Sometimes there are just those days when you want your hair up and out of the way. Women over 40 with fine hair may shy away from ponytails as they can highlight just how thin their hair is. However—one simple trick to turn the ponytail into a chic look is by wrapping a small section of hair around the hair tie and securing underneath with a pin. The ponytail instantly looks fuller and polished.
While it's true women with fine hair may have to work extra hard to add volume for certain looks, they should lean into the manageability of their tresses as a positive. These nine flattering hairstyles for medium-length fine hair are simple, effective, and classic. By stacking up hair with layers, adding face-framing bangs, or even dressing up a simple ponytail, these looks are sure to impress.
For women over 40 who need a fresh idea on how to style their medium-length fine hair, look no further than these 9 'dos!
Great Products for Fine Hair:
Revlon One-Step Volumizer Enhanced Hair Dryer, $39.87
Read Next:
9 Great Shampoos for Gray Hair
I Stopped My Hair Loss, but Then What?