Many Prime Women have decided to go "natural" by no longer coloring their hair. But many of my clients are confused about which colors to wear once their hair starts turning gray. Should they go for brighter colors? Should they stick to neutrals or for lighter shades? The answer is: it depends. There's gray hair, and then there's white hair. Then there's salt-and-pepper hair. And there's silver hair. And even gray hair can show up in a variety of shades.
Two Simples Rules for Dressing Gray Hair
Go for an exact match to your new hair color in clothes. You can add some interest to your gray or white neutrals by wearing multiple shades of that color or wearing it in different textiles. That can be an extremely sophisticated look.
Look for colors that bring some brightness to your skin. If the color is right, you will look healthy and your eyes will sparkle. If it isn't, the color will pop and you will recede. Or worse, you will look gray, dull or sallow.
Hair Colors to Expect When Going Gray
As we age, our hair color turns to the extreme lightest version of its original color. That's Mother Nature's gift. It creates a gentle "glow" around our faces to de-emphasize wrinkles. With jet black hair the change is obvious: it will turn white or salt-and pepper. Those whose hair is darker brown or auburn may see some version of ashy-light gray or even a mix of gray and dark hair, even into our 80s. Soft brown or blonde shades often turn to a silvery-gray. Red hair can fade to copper, then to a rose-y red, and eventually to warm white. And blonde hair often becomes pale yellow, eventually turning into a silvery white.
The fact is that original hair color is only one element that determines our ideal color palette. Our skin undertone (predominantly cool or warm coloring) and eye color play even a more important part. The key is to pay attention to the amount of color contrast you can handle. That means, look to the difference of the color value (the amount of lightness or darkness) between your skin tone, your original hair color and your eye color. The greater the contrast, or the more depth in your skin color, the more contrast you can handle.
>READ: GIVE YOURSELF A GRAY HAIR MAKEOVER
If Your Original Hair Color Was Black
So, for example, if your hair went from dark black to snow white, you probably fall into the category of women who can still handle extreme color contrast. That means you can wear more saturated colors like vermillion, scarlet, bright green, cobalt blue, and very bright white. My gorgeous friend, Anna, has green eyes and had jet black hair. Now with her hair turned white she looks even more spectacular in those bold colors.
Match your whites with your hair. Keep them brighter instead of ivory or grayed-down. A white blouse with a black belt and matching black earrings or necklaces can be stunning on you. Or add a cardinal red scarf. Or a lapis blue necklace.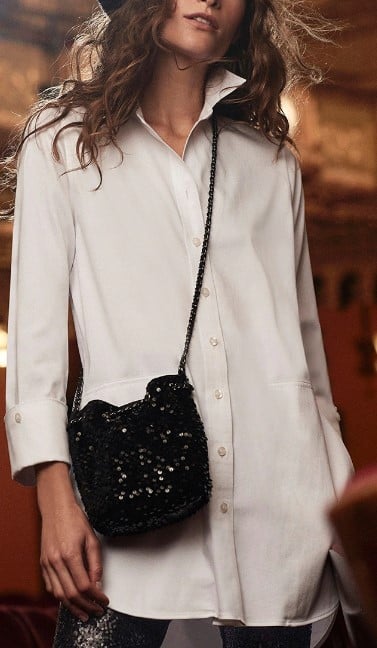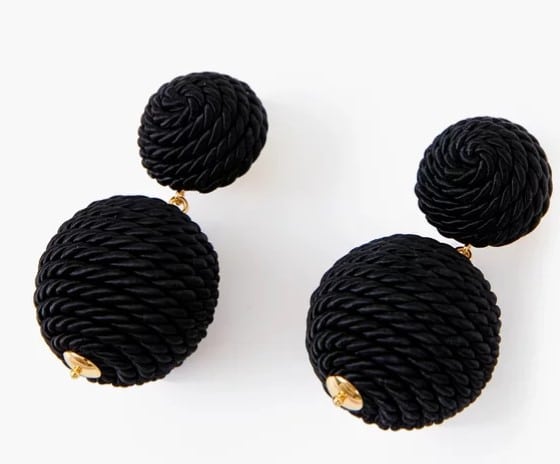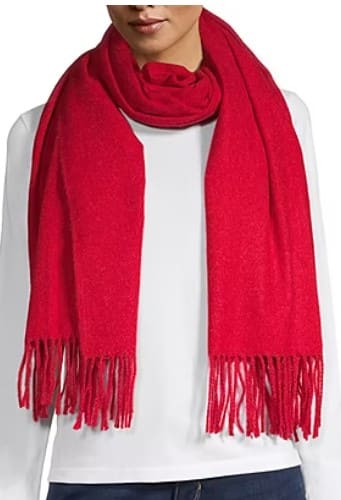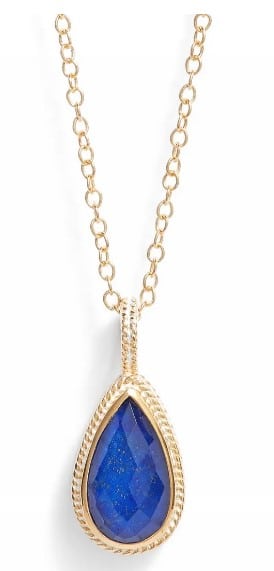 If Your Original Hair Color Was Light Brown
If you originally had somewhat mousy brown or soft blonde hair that is now a gentle silvery gray, keep the level of contrast in your clothing low. You might look fantastic in some of the mauves, lilacs, gray-blues, and deep burgundies that are popular now. You can also likely wear many shades of gray. Pick up a combination of these up in a scarf or match your jewelry with the color of your hair. That means you can go for silver jewelry that isn't overly reflective. Keep your whites more oyster-colored or look for pinstripes that give that effect. That means slightly grayed instead of bright white. Soft colored pearls or rose gold might also be great options for accessories.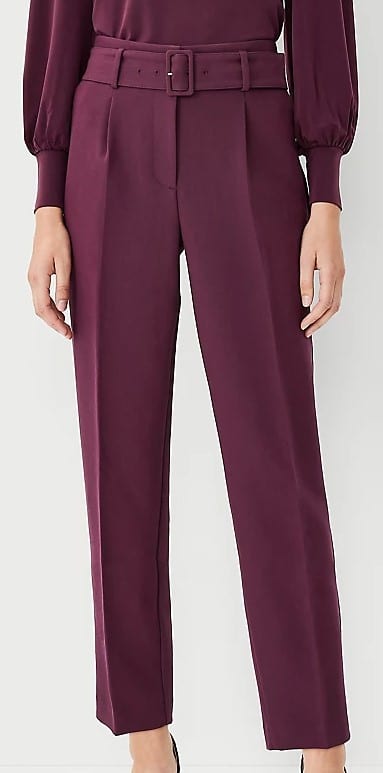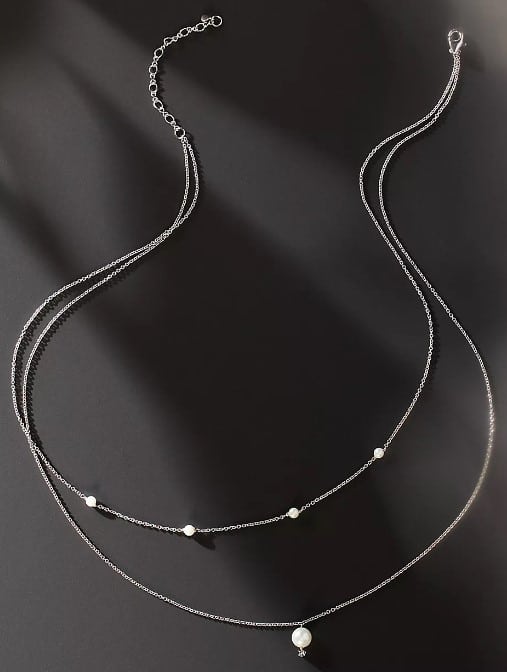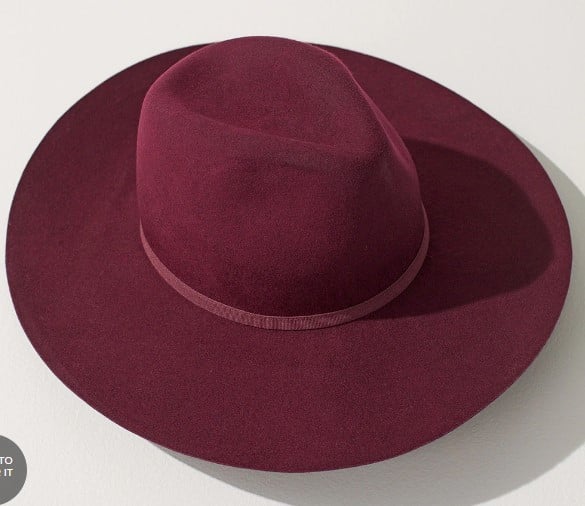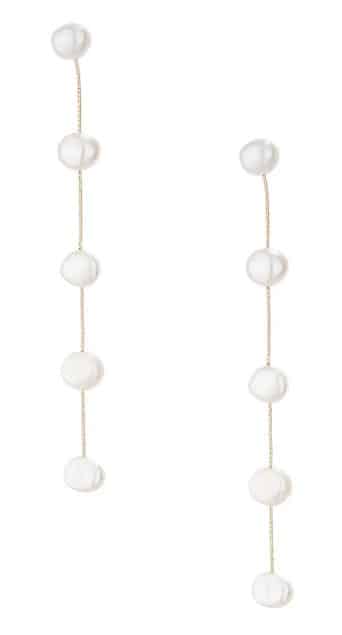 If Your Original Hair Color Was Auburn or Medium to Dark Brown
If your hair was auburn or medium-to-dark brown it might still has some darker strands along with steel or light-gray hair. Match that level of contrast. This means that you don't want to go too softened, too white, or with a saturated color that "pops" too much. Stick with color combinations that create a mid-level contrast. You can pair your darkest neutrals with some of your brighter colors, but not with the very lightest ones near your face.
Varying shades of your neutrals is a very luxe look for you if you combine them in sweaters, pants and an accessory. Or add a great multi-colored scarf that also maintains a mid-level of color contrast. A great statement necklace that brings in several of your brightest or deepest shades will play beautifully off your hair color. Ivory or warmed whites rather than pure bright whites are best.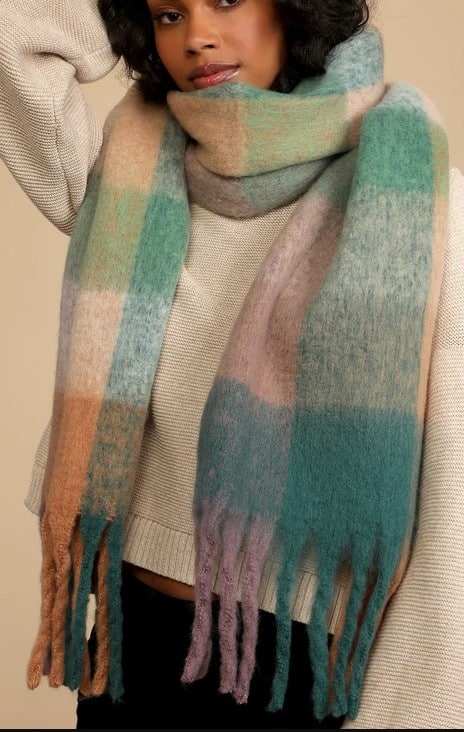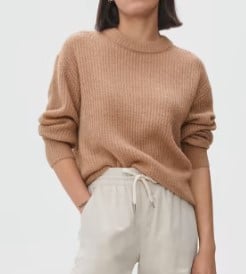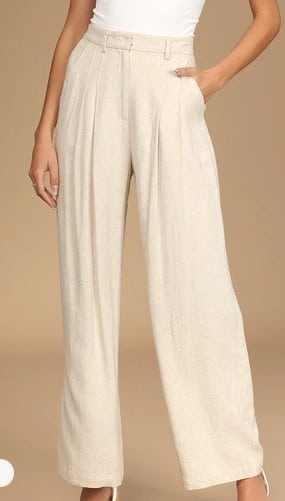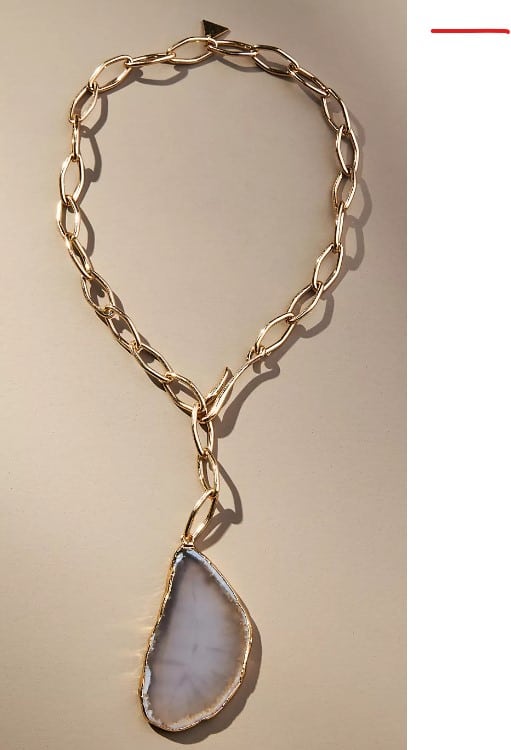 If Your Original Hair Color Was Blonde
If your hair was naturally blonde and is now more silvery-white, you can still wear fairly bright colors with warmth and playfulness. And you can wear them in combination together. Just keep the color values fairly close. This means avoid putting your very brightest colors against your very darkest ones next to your face. That much color contrast can overshadow your skin tone. Pinks, peach or coral tones, cornflower blues, or colorful prints on blouses and scarves can bring some joyful brightness to your face. You're lucky in that silver, gold or multi-color beaded jewelry will likely work for you too. You can also go for either bright or ivory whites. You have lots of choices.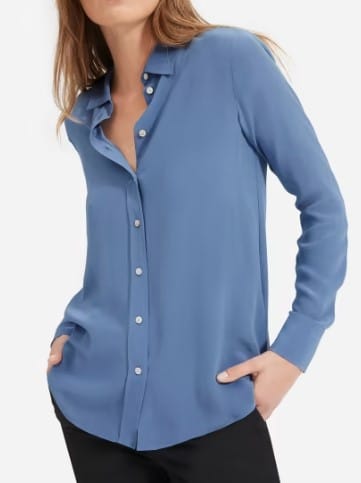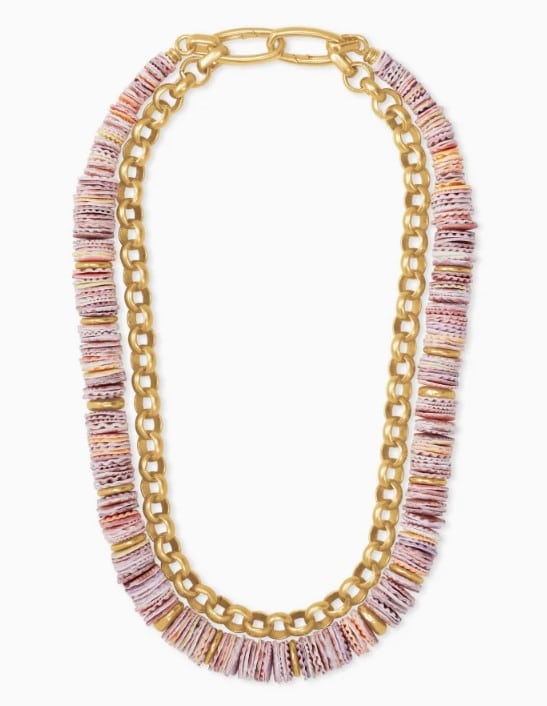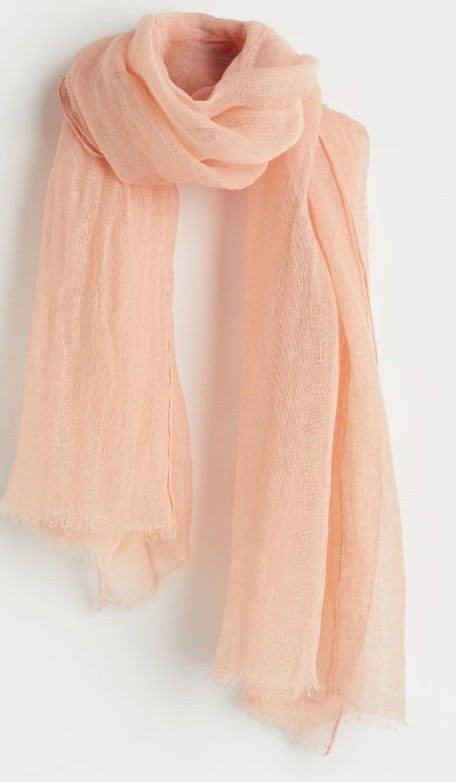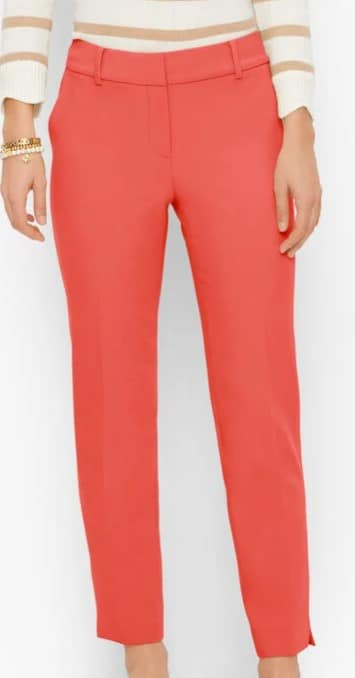 Just don't be afraid to continue to wear colorful clothes. And don't let yourself fade into the background just because you now have a different hair color. If you go for the gray, or white, or silver, wear it as your crown, boldly. It tells of a different kind of beauty than you had in your youth. As the meme goes: "I used to be young and beautiful. Now I'm just beautiful."
>READ: TRANSITIONING YOUR HAIR COLOR: GRACEFULLY GOING GRAY