I personally never believed the myth that it's all downhill after 50, but I have to admit that once I passed this mark, it amazed me how many women seemed to believe it. As a result, they gave up on the dreams or fantasies they once had and reverted instead to a life of afternoon lunches with bridge or a sundry of other time passers. It seemed to work for them, and they seemed to be happy enough, and I admit that for a short time, I felt that I was the odd one out—I didn't fit in.
As a result, I simply began changing who I hung out with and reverted instead to the more business-minded women I knew. Most were still a bit younger than me, but somehow age is a number and what seems to count is attitude. Anyway, I'm glad I did. I even created a vision board, and on the top, I pasted a large cut-out from an ad that said, "It's Never Too Late; You're Never Too Old." That saying became my personal motto and is to this day.
I think I was right to adopt that philosophy because I'm not alone in the belief. In a popular TEDxWomen Talk, Stanford University psychologist, Laura Carstensen, concluded, "Contrary to the popular view that youth is the best time in life, the present findings suggest that the peak of emotional life may not occur until well in the seventh decade." The talk she gave is from 2011, but the words still resonate today, and good advice never goes out of style.
Even the cosmetic company L'Oreal suggests that the middle-aged are more confident in their looks than their younger compatriots. So, to support my theory that there's nothing to this myth, I did a little research. There are a lot of examples to support my position, but here are just six interesting and fun things that might match up with your dreams and examples to prove that it's okay to go ahead at any age (particularly over 50) and pursue those dreams.
6 Reasons to Keep Dreaming
1. Get the degree you've always wanted.
There's a wonderful organization birthed in Dallas, Texas, called Empowering Women as Leaders (EWL) that gives scholarships to women of non-traditional age—women for whom a variety of reasons were never able to go to college at the traditional age. Over the past 14 years, the organization has awarded 85 full scholarships to women of non-traditional ages—one, for example, began her college education at age 46. But she's not alone. In 2007, a woman named Nola Ochs, age 95, became the oldest college graduate when she received a bachelor's degree from Fort Hays State University in Kansas. And she didn't stop there. She went on to pursue a Master's degree as well.
2. Write that novel and become a best-selling author.
Today, with a variety of self-publishing opportunities, nothing should stop you from achieving your dream of writing that mystery or real-life based novel you've long dreamed about. Who knows? If it's dramatic enough, it might even become a movie or television show. That's what happened to Laura Ingalls Wilder at age 64. In 1932 she published "Little House in the Big Woods" and continued the series about herself and her family, ending with "These Happy Golden Years" in 1943 at the age of 76. You may recognize her stories from the 1974-1982 television series "Little House on the Prairie." The series still airs in syndication in the U.S. and abroad, and her books are still in print.
3. Perhaps you've dreamed of exploring parts of the world or trying to set a world record.
Go for it. At age 75 and a cancer survivor, Barbara Hillary became one of the oldest people and the first black woman to reach the North Pole. In 2013 Diana Nyad, age 64, was the first person to swim without a shark cage, from Cuba to Florida. And if you're a marathon runner, how about this? Gladys Burrill made the Guinness Book of Records as the oldest female to complete a marathon. At 92, she finished a race in Honolulu in 9 hours, 53 minutes, and 16 seconds.
4. If you can make people laugh, why not make a career of it?
I know a woman who has always wanted to be a comedian, but she just never takes that daring first step. But Julia Scott did. At age 63, she did an audition for America's Got Talent with the brazen declaration: "I want to show people that age has nothing to do with it. You know you don't stop just because you got gray hair." Scott made it to the show and advanced to the quarterfinals. Since then, she's appeared on Comedy Central and Showtime and performs regularly in Atlantic City, Las Vegas, and Reno.
5. Perhaps you've got a beautiful voice, but you've never reached for the stars.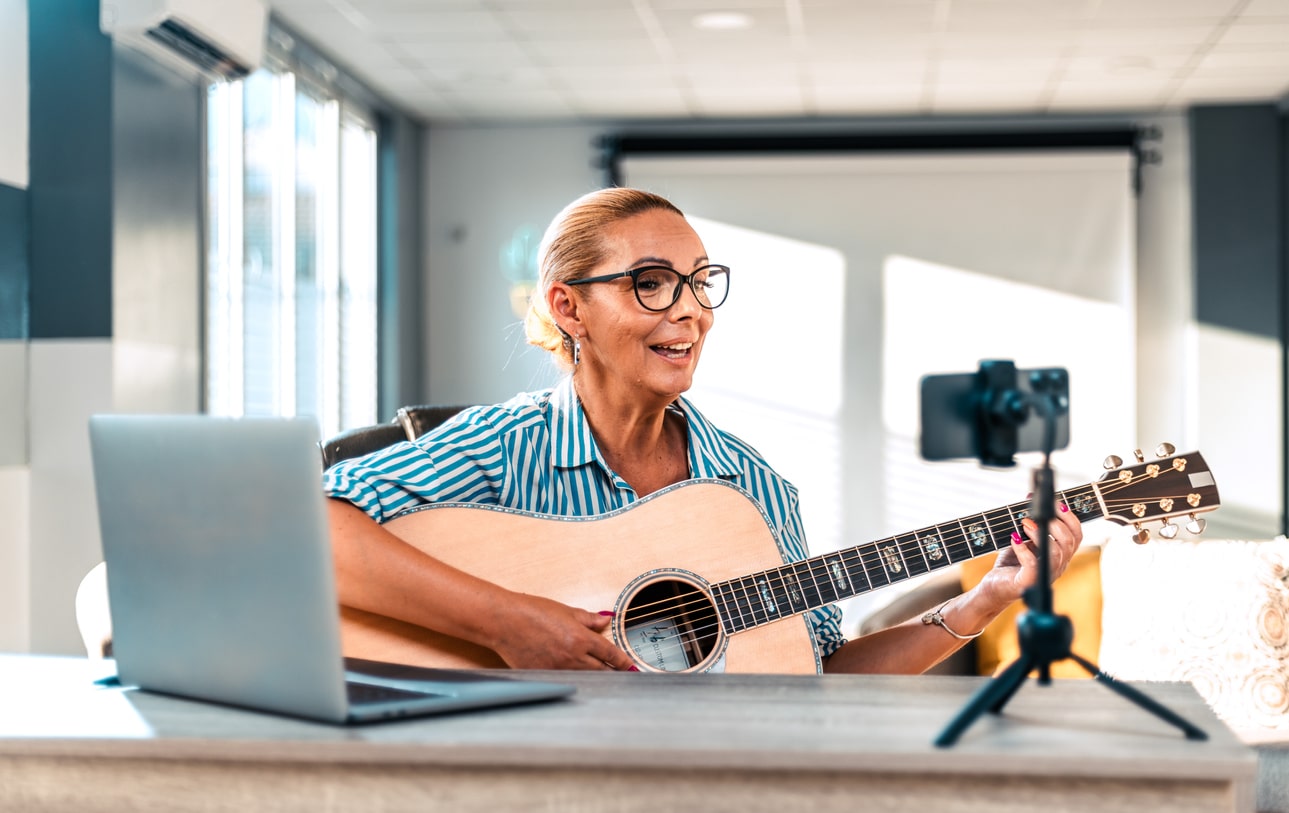 At age 48, Susan Boyle did. In 2009 she sang on Britain's Got Talent, and in just three weeks, she got 180 million video downloads (source: Cutler). The rest is history. Since she came close to winning Britain's Got Talent, she has sold millions of records worldwide and is an international star.
6. Have you ever dreamed of having your own television show?
Impossible, you say. Maybe not. When Judy Blum (now Judy Scheindlin) retired from the bench as a family court judge at age 53, she launched the "Judge Judy" television show. Her career as a prosecutor and later a family court judge paved the way for television. In a somewhat different way, Julia Childs ended up with her television show at age 51. After being on public television to promote her "Mastering the Art of French Cooking" book, 27 viewers wrote the station wanting to see more of her. The station did three pilots and subsequently launched "The French Chef."
You may never expect or want to achieve the kind of fame or success late in life that these women did, and that's okay. The point is, these incredible women should prove to you that whatever dream you have not yet fulfilled is still viable; that you should never give up on your dream. They have defied the myth, and so can you if you just adopt my philosophy, "It's never too late; you're never too old."
Read Next:
29 Inspirational Quotes to Motivate and Empower