Global travel has begun to rebound after the standstill caused by the coronavirus, and women over 50 make up a significant portion of that increase. Wanderlust is a desire to travel, see new places, and experience new cultures. Transformational travel is wanderlust with intention—the intention to reach out into the world and expand the self.
Women in their prime years have many reasons to develop wanderlust. Some are looking to escape pressures at work or home, at least for a little while, and others are yearning to find a new way to give back to the world. Some may be eager to stretch their capabilities or curious about cultures they haven't yet had the opportunity to explore. Fortunately, there are as many ways to experience transformative travel as there are reasons to pursue it. Let's explore the options.
What makes travel transformative?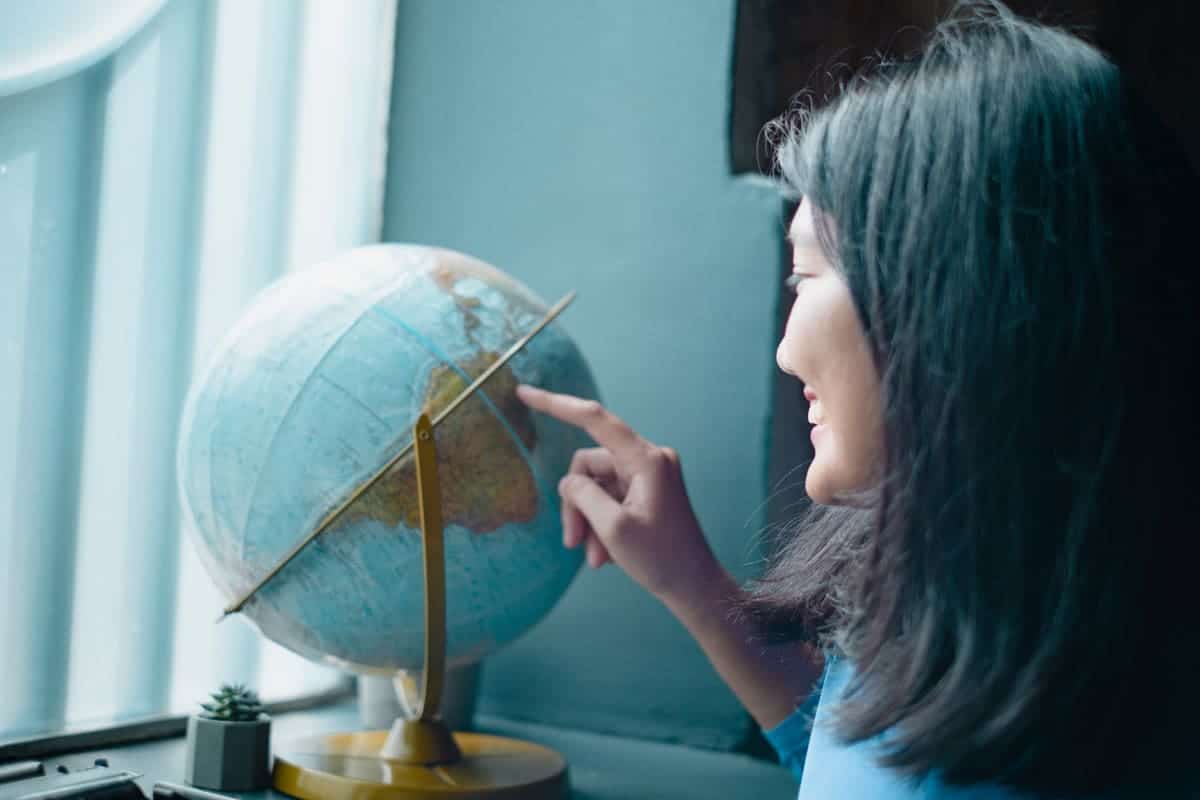 According to the Transformational Travel Council, "Transformational travel is any travel experience that empowers people to make meaningful, lasting changes to their life. Ultimately, it's a philosophy on travel that connects travelers to their truest self and to others, cultivating a sense of purpose and belonging." Transformative travel is about the mindset rather than the destination. It can occur in both far-flung destinations and nearby locations as long as it's undertaken with openness and intention.
To Group or Not to Group
Women over 50 are increasingly engaging in travel without bringing along friends or family. These solo trips can either be taken independently or can be part of a travel group. Some groups are unrestricted, with a mixture of ages, genders, and nationalities, while others may cater to a specific demographic, such as women or seniors. Which of these to choose should take into consideration the purpose of the travel, the destination, and the individual personality of the person taking the trip.
Traveling independently gives tourists more flexibility to do what they want at their own pace and encourages self-reliance, but can increase vulnerability and can be lonely for some people. Traveling in an organized group can improve safety and give you a greater opportunity to develop new friendships, but can be less flexible than independent travel.
Types of Transformational Travel
While any type of travel can be transformative, there are certain types of travel that are more likely to lend themselves to transformational experiences, whether traveling alone or with others.
Wellness tourism
Wellness tourism is a type of travel that focuses on improving mental, physical, and spiritual well-being. These vacations offer a unique opportunity to experience personal growth in an environment that supports and nurtures the whole self. In some cases, wellness can be the entire focus of the trip. This includes wellness destinations such as yoga or meditation retreats, trips focusing on medicinal plants, or visiting a spa resort. Wellness tourism can also be incorporated into other types of travel, including adventure travel, family visits, and even business trips by planning a mindful and intentional day or so at a wellness and relaxation spa, local hot springs, or even a stress-relieving painting workshop.
Cultural travel
Cultural travel is travel that emphasizes learning about another culture from within that culture as much as possible. It involves leaving the traveler's home environment at home and immersing themselves in another culture. Many times, this can include staying in local accommodations or lodging with local hosts, wearing clothes common to the culture, and eating local cuisine. It often includes getting to know people more deeply than traditional tourism, encouraging compassion and a greater connection with humanity. This type of travel frequently leaves visitors with a transformed worldview and a better understanding of themselves.
Adventure travel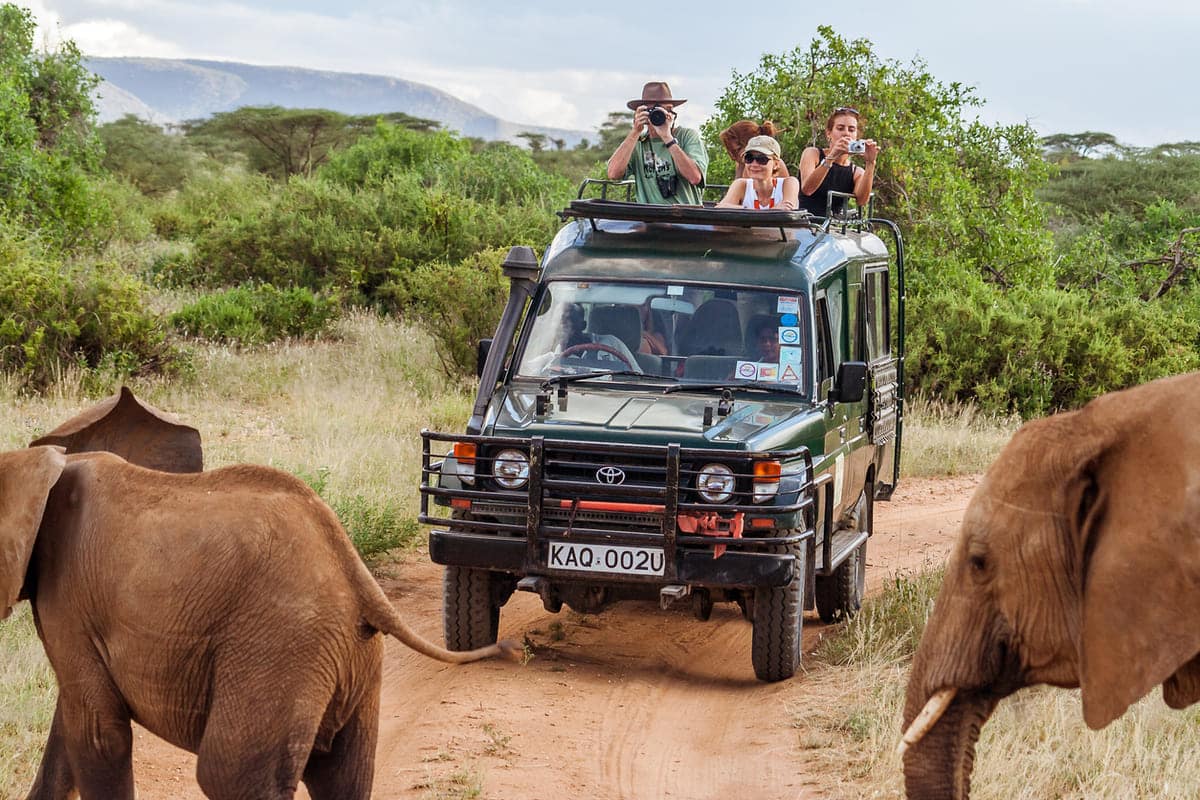 Another type of travel that can be transformative is adventure travel. This type of travel involves exploration or physical activity, usually in remote, natural locations. This may mean nature and wilderness excursions like safaris, mountain hiking, or rainforest exploration. It can also mean more physical activities such as para-gliding trips, mountain climbing, or whitewater rafting.
Adventure traveling inherently has an element of risk involved, but that doesn't mean that it is restricted to younger individuals. Any demographic can step out of their comfort zone and stretch their boundaries without imperiling their health and safety. Individuals planning an adventure trip should take the following precautions:
Bring appropriate gear, which, depending on the adventure, can include a first aid kit, maps, sunscreen, medications, plenty of water, and comfortable clothing.
Check with a trusted healthcare provider before embarking on adventure travel.
Have an emergency contact who you trust to make medical decisions in the event of a crisis.
Go in a group, use the buddy system, or ensure that someone knows exactly where you are exploring and when you should be back.
Select adventure vacations that match your physical abilities.
Stay focused on the adventure.
Understand the environment.
There are also several travel companies that cater specifically to mature individuals who still have a sense of adventure. These businesses offer excursions that range from low-impact scenic treks to mountain climbing and white water rafting.
Volunteer travel
Volunteering abroad is another way to transform your outlook on life. These trips focus on making a difference and creating a more sustainable future for all. There are a wide variety of volunteer opportunities where travelers can engage with local communities, explore new places, and still give back to the world. Some individuals may be drawn to volunteer to help improve education in remote locations or to help refugees successfully navigate transitionary periods. Others may prefer to focus on conservation, protecting and caring for endangered animals, raising awareness about climate change, or assisting with sustainable farming practices.
This type of travel is often immersive, much like cultural travel, and can significantly alter the travelers' viewpoints. Working with accredited volunteer groups is generally safer and creates more impact than volunteering as an individual.
Safety Concerns
While stepping out of your comfort zone is an integral part of transformational travel, this doesn't mean that you have to sacrifice your safety. Whether you are a woman traveling alone or are part of a group, there are certain things to keep in mind when visiting new places.
Avoid carrying a purse or keeping things in your back pocket.
Avoid looking like a tourist.
Be aware of your surroundings.
Be cautious when using public Wi-Fi systems.
Consider travel insurance.
Don't take anything you can't bear to lose.
Keep family and friends updated.
Keep important documents safe and consider creating copies.
Keep valuables hidden and not all in one place.
Know how to reach local emergency services.
Research common scams in the area, such as these from Cuba.
Trust your instincts.
In Short
Transformational traveling can be an enriching and life-altering experience. It can give you a new outlook, introduce you to new people, places, and cultures, and engender a sense of belonging. Like any other travel, however, it is important to keep safety in mind when exploring. That being said, don't let your age, your gender, or even mobility issues hold you back. Whether you plan your own solo vacation or give the reins to a tour company or volunteer establishment, transformational travel can be a life-changing experience that can challenge assumptions, broaden your understanding of the world, and become a better version of yourself.