The wine club has become a brilliant outlet for exploring wine, especially for the busy wine drinker. Nothing will ever replace the value of a wine retailer that you trust, but most of us just don't have a spare hour to browse the wine shop and chat about new wines. If you are curious and open to new varietals, new styles and a more global range of offerings, joining a club is a good idea. This begs the question: which club should you join?
Things to Think About Before Picking a Wine Club
You can opt to join a specific winery's wine club if you are familiar with their wines and have no burning desire to explore new tastes. This is a smart way to get access to all of the wineries' small-batch cool stuff that they never sell in stores. You'll also get some perks at the winery, should you ever visit, such as access to private tastings and dinners.
For the more adventurous, skip the winery only club and join something bigger. The wine club offerings have expanded tremendously over the past decade, a growth due in large part to the more relaxed shipping laws. As added perks, most clubs offer free shipping and no charge for cancelling a membership.
Jessyca Frederick, developer of the popular WineClubReviews website, to ask her opinion on the matter. She advises consumers to spend some time reading the fine print.
"The key," she notes, "is choosing the right club for what you want." Her website sifts through all the noise and delineates between clubs that provide super value and clubs that provide first-rate access to collectibles. (Caveat: she does accept payment from clubs to be posted on the site, but insists on specific standards and criteria before allowing them to be included on her site.) "The types of clubs have changed. Now services are more personalized." she says. Indeed, many wine clubs offer palate profiles and in-depth questionnaire to tease out your preferred wine styles.
Another advantage of wine club membership is the access to small-production 'mom and pop' wineries who cannot afford shipping licenses or marketing. There are just so many amazing wines in the world, and most of them are not on the store shelf at your local grocery store.
Clubs tend to buy larger quantities of wines (buying in bulk yields a lower bottle price) and they don't have to deal with a distributor, which adds on another layer of pricing. So, generally speaking, wine clubs can offer better bottle prices. Just remember, there are shipping costs to consider. You can spend all day running the numbers and gauging your value advantage, but I'd suggest selecting the wine club that suits your style. The list below is by no means comprehensive, but it offers a few places to begin.
One more thing, once you do join, give your new wines at least a week to recover from bottle shock due to shipping. Otherwise, they'll just taste weird.
11 Best Wine Clubs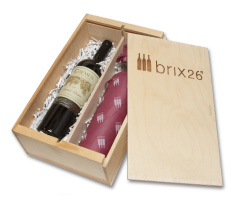 Brix 26 — This wine club is, according to owner, Peter Langenstein, is "geared toward the confirmed wine enthusiast who recognizes quality, which puts us in stark opposition to the myriad wine clubs cropping up for every organization (NY Times, Williams Sonoma, Wall St Journal)." The Brix team focuses on small-production California wines, with occasional international selections. Shipments also include tasting notes, food pairings and detailed information about the winery. The 4 bottle club is $160 a month. Two bottles is $80.
Cellars Wine Club – This club has a club format for just about every taste preference and they do a nice job of sourcing unique finds. Sign up for one of the categories: red only, premium, international, west coast and 90-point wine selections. They've been in business for 25 years and offer a No Bad Bottle Guarantee—for any bottle that seems corked or off.
Wine.com – This popular retail site offers three pricing options. TheDiscovery Tour Wine Club ($29.99) ships two bottles per month, ideal for the beginning wine lover who is open to new regions and varietals.The Wines of the World ($39.99) club delivers a global range of wines each month. The 90-Point Rated Wine Club ($69.99) delivers just that, a selection of two 90-point rated wines each month.
Club W – You'll take a palate profile survey. This helps the Club W team curate a special box of wines suited to you particular tastes. This club also focuses on value wines and offers the ability to cancel or skip a shipment and return any wines you don't like (note: most other clubs off these perks as well).
Gold Medal Wine Club – They offer a range of 'series' featuring themes such as medal winning wines from smaller California wineries or Best in Class Pinot Noir wines.
Lot 18- – This club offers daily specials on premium, collectible wines; it's a nice fit for a collector who's looking to stock a cellar.
Plonk Wine Clubfocuses on wines under $20 that are, according to the website, "artisanal, obscure and affordable." If you want unique wines of good value, give this one a try.

Uncorked Ventures – Specializing in California, Washington and Oregon wines, primarily hard-to-find smaller wineries with limited distribution.
Wine of the Month – America's oldest wine club (circa 1976) with an emphasis on value wines. A great entry-level experience for new wine drinkers.
Zagat Wine Club – They offer 12 wines, picked for you, every three months with tasting notes, suggested wine and food pairings and a 100% money back guarantee. Readers praise this club for the great values they receive.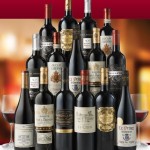 Forbes Wine Club – Before starting you'll get a sampler tasting kit of six miniature wine bottles (it's very cool) to assess your personal taste preferences and create your wine profile. Once you've identified your preferred wine styles their staff of experts selects a case that aligns with your tasting profile.
Tricia Conover, PRiME Contributing Wine Editor's, Note on Author Katie Kelly Bell:
Katie Kelly Bell writes a wine and a travel column for Forbes.com. You can also find her byline in Decanter and USA Today and listen to her on Atlanta's WSB lifestyle radio show. She is a tireless advocate for daily consumption of Champagne. We are pleased to have her as a guest wine writer for PRiME.
Follow the conversation at: Twitter: @WineGrapeStone, @kathiebell3, @primewomen