Sit back and relax with this light and smooth cocktail. The lime and pineapple give it a distinct tartness with an added bit of sweetness. Spiked with rum and given more color and flavor by the blue curacao, while lightened up by the White Claw.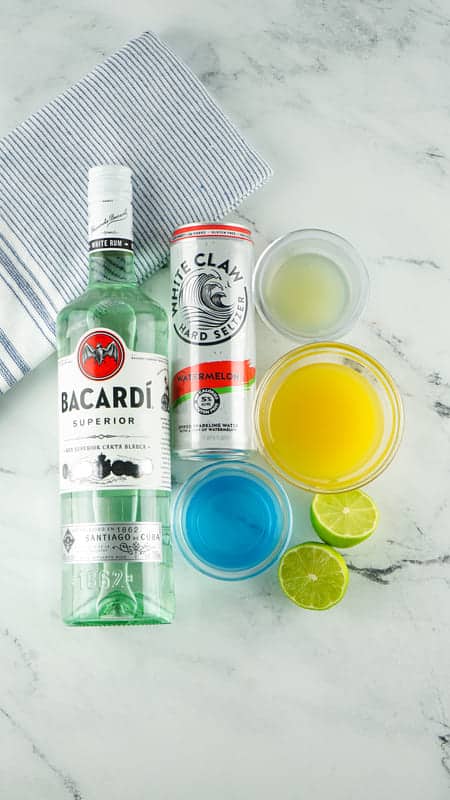 Ingredients:
1 Can White Claw Watermelon Seltzer (12 ounces)
3 Ounces Pineapple Juice
2 Ounces Rum
2 Ounces Blue Curacao
1 Ounce Lime Juice
Directions:
Combine the pineapple juice, blue curacao, lime juice, and rum in a mixing container such as a small pitcher and lightly stir.
Pour in the White Claw and give a light stir, but not too much as you don't want to flatten it.
Serve with ice, a lime slice, pineapple slice, or maraschino cherries, if desired, and enjoy!
Tips:
This is meant to be a lightly flavored cocktail that's not overpowering but a gorgeous and eye-catching color. However, if you want more flavor, add more pineapple juice. You can play with the amounts to suit your tastes and preferences.
You can use any flavor of White Claw you prefer; watermelon just does the best, in my opinion.
If you don't have lime juice, you could swap it for lemon juice in a pinch. It still tastes great!
For an added flavor bonus, use spiced or banana rum instead of regular rum. This gives it an island feel.
Don't overmix once you add the White Claw. You don't want to flatten the seltzer as it makes the flavor not near as good.
You can use any seltzer you prefer. You'll just want to make sure the flavor matches the drink, or you'll end up with a strange-tasting drink.
Prep Time:
2 Minutes
Serves: 2 (10 ounces each)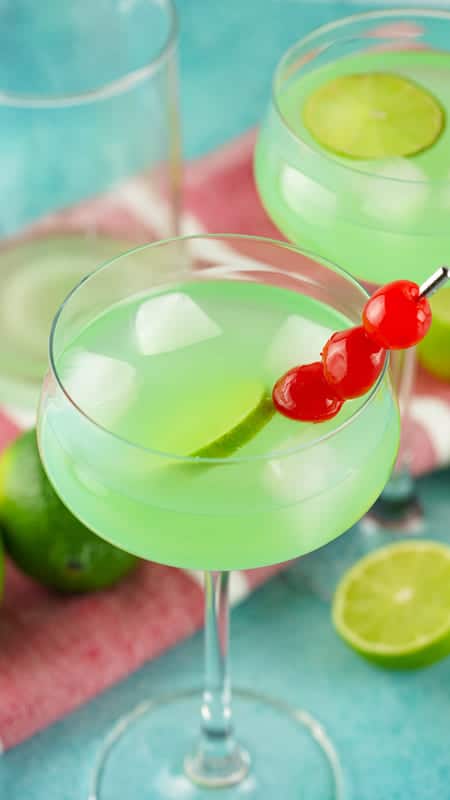 Read Next:
Deliciously Simple Marinated Flank Steak Recipe
A Simple Recipe for the Summer: 2 Ingredient Blonde Roast Chicken