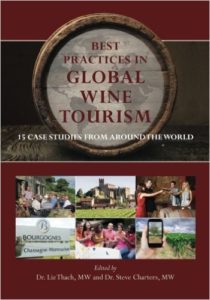 Women in Wine Series
Dr. Liz Thach is a shining example of the achievements of Women in Wine in the last two decades. Liz is a professor at Sonoma State University. She is an author of wine non-fiction business books, children's fiction, and wine travel mysteries fiction (Pseudonym, Kathleen Tosh). Liz is also a researcher, a wine judge, and mother. She was the first woman in California to become an MW, Master of Wine. I hesitate to ask Liz what she does in her spare time.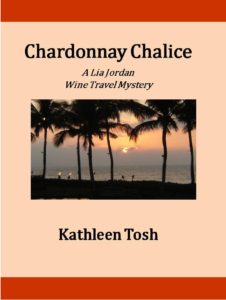 This spring, Liz and I met at the "Women of the Vine" Conference in Napa Valley. We discussed her contributions to the wine Industry. She detailed what drove her to seek a Master of Wine certification, as the competition is fierce and there are only 391 MW's in the world. Quite competitive! She also reviewed her unusual multi-genre list of wine business books and novels.
See our Q&A below and enjoy hearing about Liz's favorite everyday and special occasion wines.
As Dr. Terry Lease, former associate, Sonoma State University, and current Associate Dean of Academics, Chaplin School of Hospitality & Tourism Management, Florida International University, says about Liz Thach, Ph.D. MW:
"It's hard to know where to begin talking about Liz. She is an effective and engaging teacher, a productive and impactful researcher, and a valuable mentor to anyone who wants to know more about wine- whether that is the business of wine, the enjoyment of wine, or the production of wine as a home winemaker. I don't know whether it is more astounding that she finds the time to do everything she does or that throughout it all, she remains a genuinely nice person."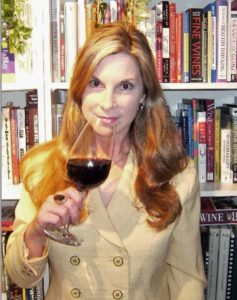 Q&A with Dr. Liz Thach, Master of Wine and Tricia Conover, PRiME Wine Editor
Tricia Conover (Tricia): You were the first woman Master of Wine in California. What drove you to seek this competitive certification?
Dr. Liz Thach (Liz): I was teaching at Sonoma State for 3 years and at the time, there were few wine business books. So, I wrote my first. I did not have the background in the Viticulture subject area, but I had a business background. At my book signing party in Napa, two MW's (Master of Wine) said I should apply. I laughed and said, "You can write about wine tasting." And, furthermore, I reminded them that I had a California wine tasting palate [not an international one]. To which they replied, "We can teach you to taste!" So, I pursued the MW program and was fortunate to receive the MW after several years studying, tasting, and taking the challenging exams.
Tricia: What do you teach at Sonoma State?
Liz: I teach in both the MBA and undergraduate programs. These courses include: Introduction to Wine, Business Strategy, and at the MBA level, Global Wine Business. We look at domestic and international winery business, distribution, and legal issues. We do analysis of Old World [Europe] vs. New World [North America, S. Africa, South America, Asia] wines and blind taste, compare and contrast the aromas and flavors of the wines. Sometimes we taste the same varietals [like a Cabernet Sauvignon, Old World vs. New World.]
Tricia: Tell me about your books. You write in many genres.
Liz: My wine business books include: Call of the Vine: Exploring Ten Famous Vineyards of Napa and Sonoma, Successful Social Media and eCommerce Strategies in the Wine Industry, How to Launch your Wine Career, Wine- A Global Business, Wine Marketing & Sales, and Best Practices in Global Wine Tourism.
My fiction books are: Zinfandel Zanies and Chardonnay Chalice, both wine travel mysteries, and a children's book, Tarsi, the Sandhill Crane. The wine travel mystery books and the Call of the Vine should appeal to PRiME women. The wine travel mystery genre is growing. I get the inspiration for the stories from my own wine travels.
Tricia: Tell me about the wine competitions you judge.
Liz: The competitions are all are different. They are significant for our [wine] industry because consumers rely on them for wine purchase selection. Wine selection is confusing. The scores and gold/silver medals help you sort through the choices. Research shows that consumers will buy a gold medal winner. It's helpful to a small winery to win a competition as their scores can put them on the map. The scores and wine descriptions can be used as tags underneath the bottles in a retail store. These "shelf talkers" can help the wine buyer sort through selections. Some of the competitions I have judged are: The Decanter Magazine World Wine Awards, TexSom/Dallas Morning News Competition, California State Fair Wine Competition, and Sydney International Wine Competition.
Tricia: You do an annual "Statistics for the US Wine Industry" in your blog, lizthachmw.com every year. What trends are you seeing?
Liz: Yes, people ask me each year for a "state of the business." I am gratified people outside the US access it. Most significant – one trend that is taking off is the smaller containers. You can get Barefoot in cans, and they are smaller and portable. Also, Prosecco is still a leading seller and its star is still rising. Prosecco is a little floral, a little sweet, and is trending so high that US sparkling wine consumption in general is going up.

Tricia: What is your favorite everyday wine, your once-a-week wine, your once-a-month wine, and your special occasion wine?
Liz: My favorite every day wine is a Sauvignon Blanc – so refreshing. You can sit outside on the patio and have one with a few almonds. I like the ones from Napa, Sonoma, New Zealand, and France (Sancerre). My once a week wine would be an excellent Pinot Noir from the Sonoma Coast or an elegant earthy, Russian River Valley Pinot. My once-a-month wine would be a really good Red Bordeaux or Napa Cabernet Sauvignon. My favorite special occasion wine would be Veuve Clicquot Champagne, "La Grand Dame". When I passed the MW Exams, I celebrated with La Grand Dame.
Veuve Clicquot, La Grande Dame – 2006 Prestige Champagne, Wine Enthusiast 94 Points, $149.99
Other Books by Master of Wine, Dr. Liz Thach, Ph.D.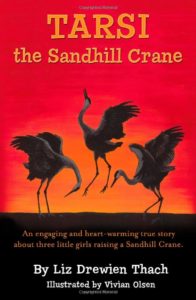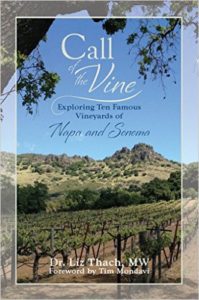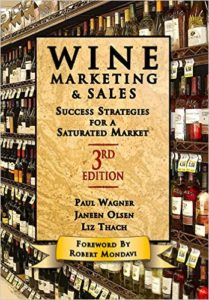 For other "Women in Wine Series" articles by Tricia Conover see:
Kathryn Hall: Creating Napa Valley Memories: Women in Wine Series
The Highest Priced Wine at Napa Auction: $4333 – Crafted by Celia Welch, Celebrated Winemaker