If two decades ago someone had asked Laxmi Hiremath if she wanted to become a gourmet cook, she would have just laughed. A food writer? She would have replied, not a chance. How about an entrepreneur? Her answer, are you kidding?
Today she is all three.
Twenty years ago when she first came to America, she did not know much about cooking. In her new home in Columbus, Ohio, she rolled up her sleeves and tried to replicate what she had seen in her mother's kitchen. She used ingredients that were readily available in local markets and began experimenting. The first of those experiments – handmade cabbage rolls stuffed with spiced mashed potatoes – won the recipe a spot on the local newspaper's food pages. As a hobby she continued to share Indian recipes every week.
Overview
Laxmi Hiremath was just a mom looking for ways to create healthy school lunches for her children. She developed the concept of combining flaxseed with other appetizing ingredients to make mouthwatering one-of-a-kind Flaxseed Spreads. They turned out to be a favorite with her children as well as their PBJ sandwich loving friends. In fact, their friends would eagerly trade their turkey sandwiches for her flaxseed-smeared sandwiches! Moms often called to package for everyone. A unique line of gluten free, organic, healthy, exquisitely delicious Flaxseed Spreads was born! In addition, people with nut allergies can find the Flaxseed Spreads easily accessible!
Laxmi originally started her business, Laxmi's Delights, on accident, with a family recipe for Sweet Spiced Roasted Walnuts. Laxmi's degree is a Bachelor of Science in Chemistry, which paved the way to her forte in balancing tastes and harmonious flavors while her passion for food ultimately led to the creation of Laxmi's Delights. The packages graced the eyelevel shelves of high end stores. Soon the buyers started asking for more as the Sweet Spiced Walnuts continued to be a best seller and identified as addictive nibbles. Quickly the nuts line was expanded with pecans, peanuts and almonds.
Laxmi's Delights was founded in the San Francisco Bay Area and since then Laxmi has become a leading culinary authority, author and entrepreneur. Laxmi's Company creates specialty food products that are nutritious and delicious! She believes in living a healthy balanced life, the mission is simple—We Value Wellness. Laxmi's Delights manufactures diverse all natural, gluten free, gourmet lines of Flaxseed Spreads, Sweet Spiced Roasted Nuts and Specialty Curries. Laxmi Hiremath is a two-time recipient of both Outstanding Product Innovation, Specialty Food Association, and recipient of Best New Functional Food Gulf food International Awards, Dubai.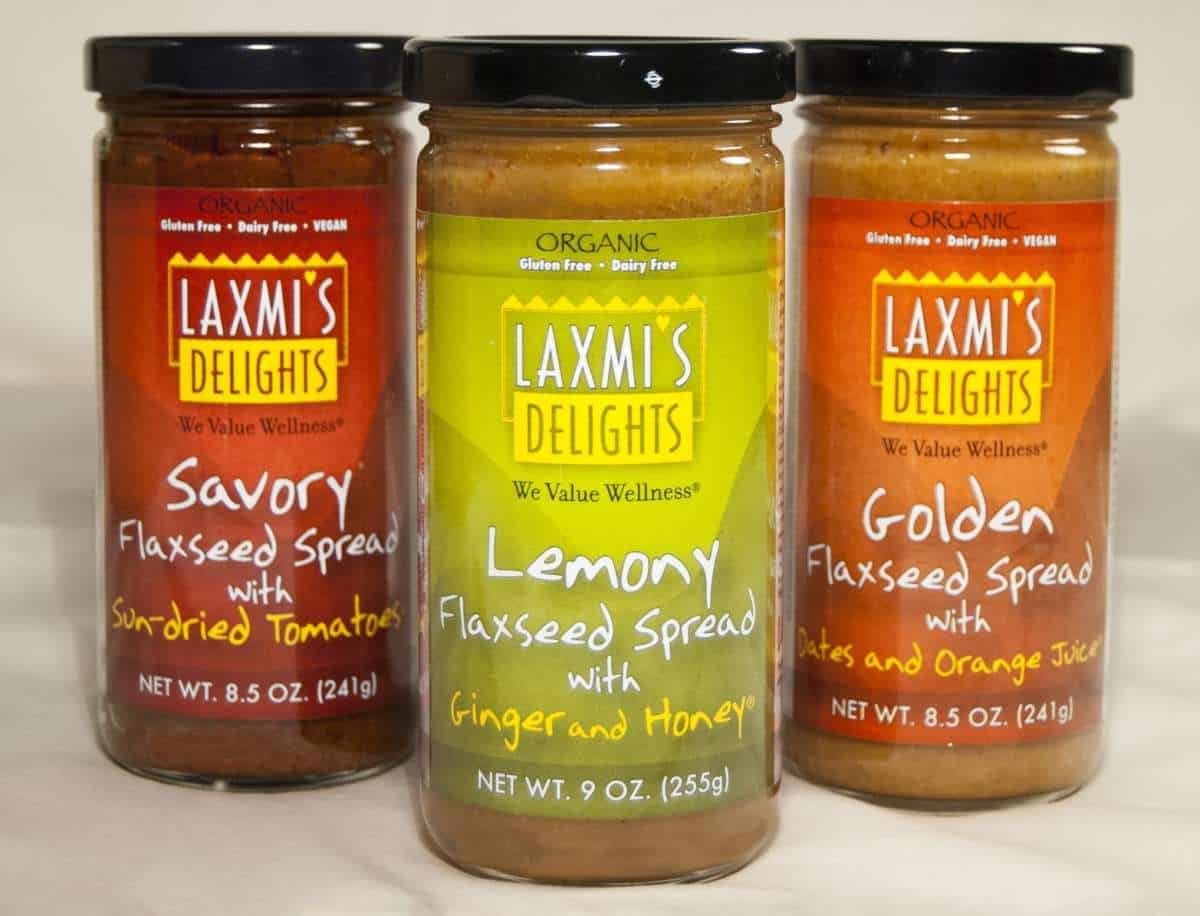 Laxmi's products have a universal taste and appeal to both children and adults alike. Her signature line is widely available nationwide at gourmet food stores including Amazon.com, Costco, Kroger, Safeway, Randalls, Tom Thumb, Whole Foods, and Wegmans. All products are made with love in the USA!
Books and Literary Voyage
Readers called to check whether she had written a cookbook. She was flattered and decided to generate a collection of recipes. Ultimately, her adventures in spicy experimentation led to the publication of her cookbooks. The dance of spices she witnessed in her mother's kitchen as she expertly used the plethora of spices in preparing the seasonings is what she has brought to the American table. "The Dance of Spices" published by John Wiley & Sons, is a compilation of her most favorite recipes and her personal stories in conquering one of the finest cuisines of the world.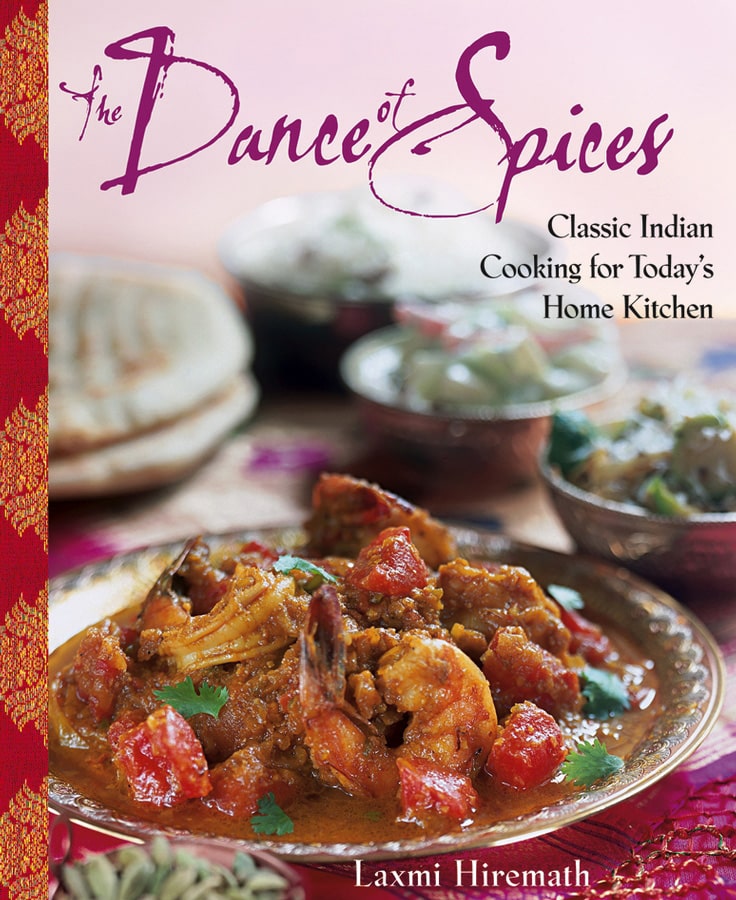 Two decades later, she has made the transition from not knowing much about cooking to an innovative chef, accomplished author and produced award winning gourmet food product lines.
Laxmi's surprising and wonderful literary voyage began 25 years ago with a single recipe sent on a whim to the food editor of The Columbus Dispatch. As Food writer and author Laxmi has written extensively on Indian cuisine and has been published nationally since 1987. She remains one of the San Francisco Chronicle's most popular food writers. She has also done that widely in the food pages of Gourmet, Bon Appétit, Sunset, Eating Well, Vegetarian Times, and Fine Cooking among other publications, as well as nationally on television, Today Show, CBS, NBC, ABC and radio shows such as KGO and KNEW. Her adventures in spicy creativity led to the publications of "Laxmi's Vegetarian Kitchen," and "The Dance of Spices" by John Wiley & Sons. San Francisco Chronicle Cookbooks, edited by Michael Bauer contain a sizable collection of Laxmi's recipes.
Laxmi supports Local!
Laxmi's Delights support local and small farmers, and is actively involved in the community and regularly contribute to numerous local charities through time, talents and in-kind donations. Laxmi is the Green Schools Committee Chair at Sustainable San Ramon. She has helped pioneer organic gardens at Bay Area schools. Additionally she volunteers her time at numerous other organizations locally and nationally. She is WBENC certified, and registered on fbo.gov and SAM.gov.