It's often said that behind every great man is a great woman, but we recently met a woman who flipped that old adage on its head, Chef Babette Davis!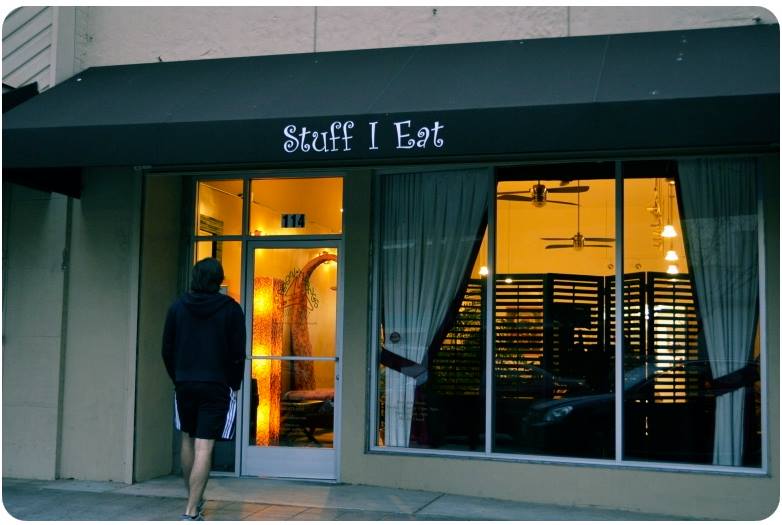 Meet the Spectacular Chef Babette Davis
Chef Babette Davis stands front and center in her life, running a successful vegan restaurant, producing online cooking classes, writing cookbooks, participating in health summits and speaking engagements, acting for TV, and advocating for animals. She is quick to credit her husband, whom she met when she was 40, for altering the course of her life. Now 67, Davis wasn't always the fitness and wellness inspiration that she is today. Hers has been an inspiring journey.
Born and raised in East Los Angeles, Davis spent much of her childhood unwell. She suffered from allergies, eczema, and asthma. Her mother was a single parent who often worked two or three jobs; Davis and her sister were sometimes sent to live with other family or friends.
"I had to endure some unpleasant situations," she remembers, "so along with the physical illnesses, I was unhappy a lot as a child. I saw abuse in my family, and I am a victim of child molestation myself." Even during the times, Davis lived with her mother, things were hard. Her mother smoked cigarettes, and the family had a cat. They lived in an older, dusty house. The environment added up to physical challenges for Davis.
Davis says her life improved somewhat when she became an adult and could make her own decisions. And though she managed her 20s and 30s just fine, she still ate a typical American diet and led a mostly sedentary life. She says she suffered from constant bloating and her skin was prone to breakouts. It wasn't until she was in her fourth decade that she began to heal her body and thrive.
Life Changes Fast
On their first date, Ron Davis took Babette to Los Angeles' Griffith Park. Lauded for its running trails, the park sits at the eastern end of the Santa Monica Mountains. Ron wanted to run hills — backward. "I thought this man was out of his mind," Davis recalls. But despite his seemingly insane behavior, she liked him, and she decided right then and there that she would one day be able to run hills, too.
Ron also gave his future wife three books: Fit for Life, Fit for Life II, and Arnold Ehret's Mucusless Diet Healing System. Davis says that even though she equated vegetarianism with Hare Krishnas, she read the books.
"I was just amazed at the information," she says. "After reading them, my entire perspective on the association of disease and the consumption of animal proteins changed." She adopted the Fit for Life program and began a journey of health and wellness that literally and figuratively feeds others today.
In short order, Davis decided she wanted to open a vegan catering business. Ron was all in, and together they spent six years catering events and selling food in the parking lot at Agape International Spiritual Center in Culver City, California. They then spent another four prepping for the launch of their restaurant.
Chef Babette Today
Now known far and wide as simply Chef Babette, Davis arrives around 3 a.m. each morning at Stuff I Eat in Inglewood, California, where she and Ron also have a home. The restaurant celebrated its 10-year anniversary earlier this year, and Davis says she still loves being in the kitchen, chopping vegetables and preparing to share her lifestyle with the customers who come to eat her vegan soul food.
>READ: VEGAN-UARY: ONE OMNIVORE'S TAKE ON GOING VEGAN
A strong work ethic and a vegan diet aren't the only things that keep Davis going, however. She tries to work out four times each week — one day for 90 minutes in the gym with her trainer and three additional days on her own indoors or out. She still loves to run hills with Ron and can do 50 consecutive push-ups should the need arise.
Challenging herself physically is critical for Davis, who turns 68 next month. "Strength is extremely important to me," she says. "I work a lot on my core. More than anything I am trying to stay fit and know that if I get down I can get back up." Sharing herself with others is also a priority: Her food-and-fitness-focused Instagram serves as an inspiration to nearly 74,000 followers.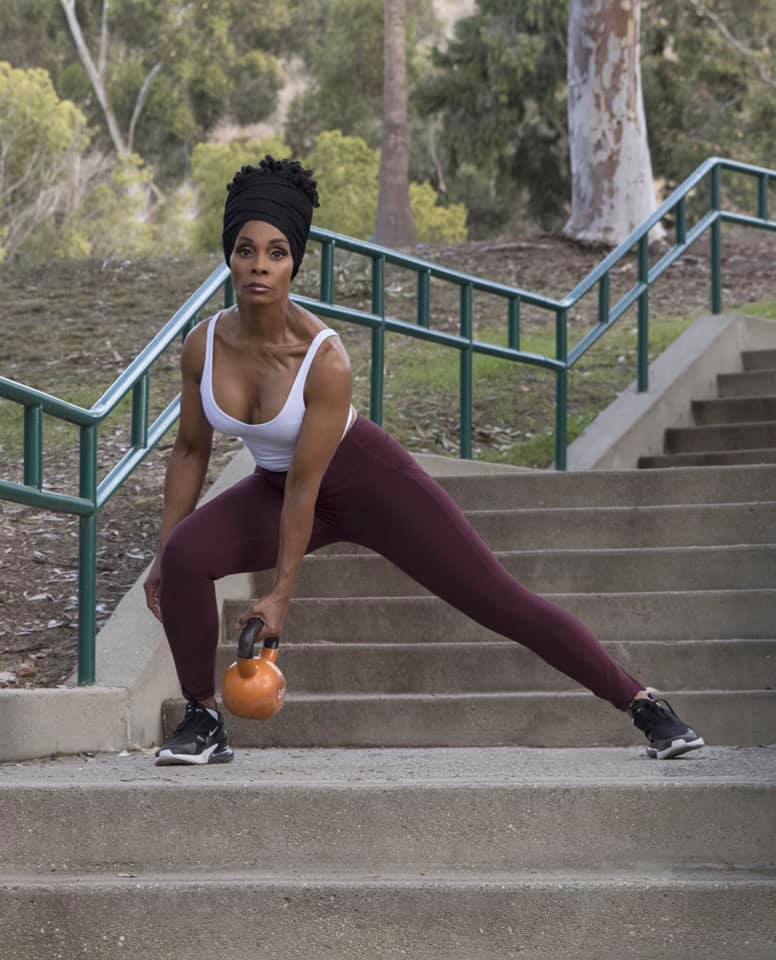 Though Davis has an age-defying look and says she is "better now than I was at 40 — than I was at 15," youth is not her goal. "I'm OK with aging," she says. "This life I have is such a nice, graceful way of aging. I don't get hung up on aesthetics. More important to me is that I approach and treat people the way I want to be treated. I want to be a kind person. To me, that 'look' is the most important."
Learn more about Chef Babette, check out Stuff I Eat, and follow @chefbabette for fitness inspiration.
Photo: Courtesy of Chef Babette
>READ: 7 EASY WAYS TO BE A VEGETARIAN>READ: DO YOU KNOW WHAT'S IN YOUR PROTEIN POWDER?