Winter is moving its way across the country, but spring is on the horizon. At least, we all hope it is. As you wait for the passing of the seasons, grab a good book (or two) and lose yourself in an adventure for a while. The list this month includes several memoirs and even some humorous fiction. Now settle in, and enjoy!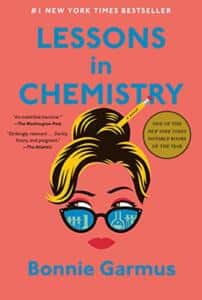 Meet Elizabeth Zott: a "formidable, unapologetic and inspiring" (PARADE) scientist in 1960s California whose career takes a detour when she becomes the unlikely star of a beloved TV cooking show in this novel that is "irresistible, satisfying and full of fuel." (The New York Times Book Review)
"A BEST BOOK OF THE YEAR" – The New York Times, Washington Post, NPR, Oprah
#1 NEW YORK TIMES BESTSELLER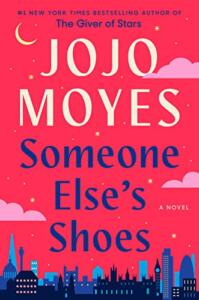 Someone Else's Shoes is the story of a pair of red crocodile-skin Louboutin slingback killer heels that were in a gym bag that was taken by mistake. The shoes' journey leads to a whole new life for both the original and new owner walking in someone else's shoes. It is a story about friendships and reinvention that will inspire and entertain you every step of the way.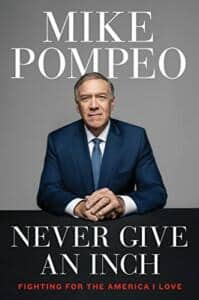 Never Give an Inch is Pompeo's opening salvo in his bid for the Republican presidential nomination. Former Secretary of State Mike Pompeo spearheaded the Trump Administration's most significant foreign policy breakthroughs. Never Give an Inch reads like a thriller, densely packed with important content. Written with real humor, the messages, while often alarming, are delivered in a uniquely positive way.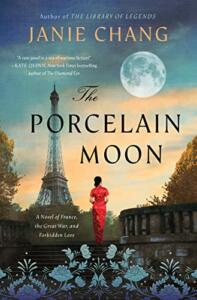 The Porcelain Moon is about two young women – one Chinese and one French – whose lives intersect with unexpected, potentially dangerous consequences. Set against the little-known history of 140,000 Chinese workers brought to Europe, not as soldiers, but to work as laborers. The Porcelain Moon is a tale of forbidden love, identity, and belonging, and what we are willing to risk for freedom.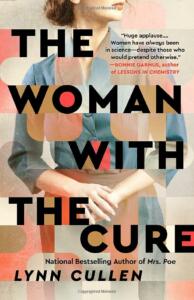 The Woman with the Cure is a fictionalized biography of Dorothy Horstmann, who made great
sacrifices to develop a vaccine for polio. She worked alongside the brilliant doctors Jonas Salk
and Albert Sabin, but she remained mostly invisible. The process of creating a polio vaccine is
interesting content in light of the recent success in the development of a vaccine for COVID-19.
Iron Curtain by Vesna Goldsworthy | Historical Fiction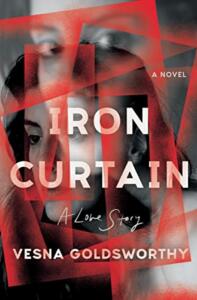 Iron Curtain is a novel about falling in and out of love, set in the mid-1980s on both sides of the Iron Curtain. With a look at the culture, history, and political scene in two completely different countries, combined with the love story of two very interesting protagonists, this was is a fascinating and absorbing read. Tense, brooding, and often hilarious, Iron Curtain finds bright sparks as well as bleakness in the cold war's world.
The Writing Retreat is a psychological thriller about a "famous author" who invites five "up and coming" women novelists to her home in the Adirondacks for a month-long writing retreat. The author creates a writing competition where the winner will receive a million dollars, and her book would be published and promoted by the famous author's editor and book company. A suspenseful story of ambition and envy.
In Case You Missed It: Here are Sandy's Selections from March 2020!
If there was ever a time we needed some new books to read, it is now! Sandy's selections of new books include gripping storylines, Coco Chanel, and a mystery to solve, not to mention Prime Woman Diane Keaton's new memoir.

Actress Diane Keaton revisits her childhood and life with her beloved yet troubled younger brother. Her third memoir draws on the family archives; of photos, letters, her brother's writings, and her mother's journals. Keaton tries to make sense of her brother's descent into mental illness that paralleled her climb to stardom in Hollywood. She takes a long hard look at her relationship with her brother, wanting to have another chance at being a better sister.
Readers Recommend:
Then Again by Diane KeatonLet's Just Say It Wasn't Pretty by Diane KeatonBoys in the Trees: A Memoir by Carly Simon
The XX Brain by Lisa Mosconi
| Non-Fiction
The XX Brain explains how hormonal changes make a woman's brain especially vulnerable to Alzheimer's and other forms of dementia. Women's brains age differently from men's, mostly due to the decline of a critical brain-protective hormone: estrogen. Preventive medicine and lifestyle modifications designed specifically for women reduce this risk. One of the new books for April is an empowering read for all women to learn how to protect and nourish their brains.
Readers Recommend:
Brain Food: The Surprising Science of Eating for Cognitive Power by Lisa MosconiThe End of Alzheimer's by Dale BredesenThe Shriver Report: A Woman's Nation Takes On Alzheimer's by Maria Shriver

This Is an eerie mystery about a family who can't escape the secrets of their past. Involved are a wife and husband, the other woman, and a murder. There is a strong sense of foreboding throughout, making it quite a suspenseful read. Entertaining from beginning to end, with twists and turns that keep the reader off balance. Netflix has acquired the film rights.
Readers Recommend:
The Good Girl by Mary KubicaThe Silent Patient by Alex MichaelidesThen She Was Gone: A Novel by Lisa Jewell

Time Magazine recognized Susan Fowler as "Person of the Year" and one of the "Silence Breakers" in 2017. Her blog post describing the sexual harassment and retaliation she'd experienced at Uber brought down their powerful CEO with details of Uber's shockingly toxic workplace. Fowler fought back each time she was mistreated. Her story serves as a crucial reminder that we can take back our power and fight for a more just and equitable world.
Readers Recommend:
Facebook: The Inside Story by Steven LevyReckoning: The Epic Battle Against Sexual Abuse and Harassment by Linda HirshmanMaster Your Motivation: Three Scientific Truths for Achieving Your Goals by Susan Fowler
Follow Me by Kathleen Barber
| Fiction

An Instagram influencer with over a million followers, Audrey loves posting everything about her life online. Follow Me is one of those new books that offer a cautionary tale of the dangers of oversharing online. It is witty and suspenseful, not dark and scary, with a well-played twist at the end.
Readers Recommend:
Truth Be Told: A Novel by Kathleen Barber (now an Apple TV+Series)Ghosted: A Novel by Rosie WalshAmerican Dirt: A Novel by Jeanine Cummins

Adrienne Miller was the first woman Literary Editor of Esquire in the nineties "Golden Age" of print magazines. Her new book is very well written and tells of her coming to power in the age of David Foster Wallace, who happens to be her good friend and great enemy. Miller is a remarkable and very relatable character who blazed new trails for professional women.
Readers Recommend:
She Said: Breaking the Sexual Harassment Story That Helped Ignite a Movement by Jodi Kantor and Megan TwoheyCatch and Kill: Lies, Spies, and a Conspiracy to Protect Predators by Ronan FarrowCoast of Akron: A Novel by Adrienne Miller

Chanel's Riviera is entertaining, with captivating stories about the party lifestyle of the rich and famous on the Cote d'Azur and in Paris before World War II. Coco Chanel is the main character we follow throughout the book; her perfume, fashion, her lovers, and the closing of her business during the war. Readers are then drawn into the devastating effect of the Nazi invasion of France and the occupation that followed. Starkly different times in history. This is one new book not to miss!
Readers Recommend:
The Splendid and the Vile: A Saga of Churchill, Family, and Defiance During the Blitz by Erik LarsonIn the Garden of Beasts: Love, Terror, and an American Family in Hitler's Berlin by Erik LarsonChurchill: Walking with Destiny by Andrew Roberts
If you are an Amazon Prime member, you get a free Prime Read each month. Right now, our favorite is the best-seller Things We Hide from the Light by Lucy Score.
Read Next:
Sandy's Selection: 10 Most Highly Anticipated Books for 2023
Sandy's Selections: New Books To Read in December
Sandy's Selections: Your February Reading List