I've been looking for something to binge-watch this summer. We've had quite a bit of rain, so my normal summer activities – especially in the evenings – have been postponed until sunny days return, and I've been looking for a good show. It's not easy, though, we seem to be in that dead zone between the seasons of other shows, and there's not a great selection. My daughter has gotten into the show Outer Banks and is binge-watching the previously-released seasons, and while I admit quite guiltily that I kind of like it too, it's hard to relate to such a young cast. So, I'm pretty ecstatic about the return of Sex and the City tonight. That's right, ladies, Carrie and her group of amazing friends are back – including a cameo by the elusive – and until now absent – Samantha Jones (played by the glorious Kim Cattrall)!
Back to the Beginning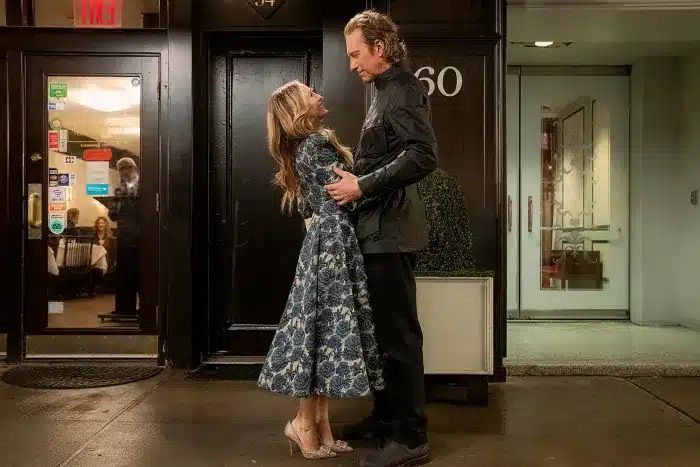 The second season of 'And Just Like That' will premiere tonight on Max (formerly known as HBO Max). The story began twenty-five years ago this month (can you believe it?) when we were introduced to a fictional columnist named Carrie Bradshaw, played by Sarah Jessica Parker. She introduced us to her fabulous friends – each one different than the next – and showed those unfamiliar with the city just how fantastic New York really is. It was almost like a character in the show because it offered so much to the series.
Sex and the City is such a fun and fantastic dose of female-filled humor, love, and shenanigans that it's had six seasons, two feature films, and a prequel. This season promises to continue the fun by bringing back Aidan (John Corbett) and allowing us to watch the evolution of Miranda (played by Cynthia Nixon, a character who had quite the life transition by coming out in season one) and Charlotte (Kristin Davis), whose steady character development is a source of continuity in the series. We'll see Carrie move out of a stage of grief and start to move on, evidenced by hints we hear in the trailer: "You don't move on because you're ready to," Carrie says in the voiceover. "You move on because you've outgrown who you used to be."
Prime Women On TV
The series has followed the evolution of the characters from their time as single women trying to find their direction in life to a transition to find their true selves. We've reached a point in their lives where they've very much become Prime Women, and they're doing it in style and with an unapologetic amount of self-fulfillment and adventure. It's refreshing to see a group of women that are redefining themselves and what makes them happy over time. It's nice to have a show where you can relate to facing grief and career changes at a mature age, as well as losing love and finding it again.
And it's also quite exciting that after Samantha skipped out on the first season, we'll see her in this season's finale. According to news sources, the actresses never actually spent time together in person, but seeing their fictional friendship carry on will fulfill something that was missing in the last season. Plus, Aidan's return will add an exciting twist and allow us to catch up with a beloved character.
What To Expect
So, what does the season hold for the ladies? I guess we'll have to find out, but all signs point to Carrie finding her way out of a dark place, Charlotte finding a new job, and Miranda continuing to follow her heart. In addition to the leading ladies, we'll see the storylines of long-standing characters like Steve and Harry and keep up with more recently introduced characters like Che, Nya, and Lisa Todd Wexley.
We hope the return of Aidan brings a character arc for Carrie that will leave us cheering and take us back to the glory of the original series. And we hope there are plenty of shenanigans and even a little dirty talk. Because what would Sex and the City be without a bit of tasteful raunchiness?
The series will premiere tonight on Max with two episodes, and then new episodes will air weekly for a total of 11 for the season. If you aren't already excited about it, check out the trailer and get ready for the fun. Who are you most excited to see this season?
Read Next:
Mark Your Calendars: Sex and the City is Back!