While the holidays bring to mind glitz, glamour and cozy textures in hues of red and green, the January following can feel like a drain, we're facing the long-end of winter and revert back to our moody neutrals of grey and black. However, we think you should consider sprucing up your color palette in the New Year as it will also refresh your mood and forces neutrals back into their natural supporting rule.
Don't get me wrong, I love grey and black; as a New Yorker, it's practically a uniform. I love it so much that my best friend years ago forbade me to purchase any more grey and kept me to that promise on every shopping trip! "Nope. No Grey," I would hear over and over…. But it did, somewhat accidentally, teach me an important lesson; Grey and black look great in contrast to other bright, saturated hues….in fact, they really looked better-the blacks were blacker, and the greys felt serene and sophisticated. I was reformed, and years later, my embrace of colorful clothes in my closet is a full one.
There are colors you will be partial to, as you embark upon this new path of finding color in your winter wardrobe. You'll start to see the color in winter everywhere; the red of the cardinals, or the blue jays, pinks and oranges of winter sunsets, the evergreen flora-color really does abound in winter. You can never go wrong when taking your color cues from nature!
Below you'll find our favorite winter hues in a variety of looks that will coat you in colorful clothes from head to toe, or that make excellent pieces when paired with your blacks, whites and greys.
Bright Suiting
Here, a soft-but-vivid pink, or a lush violet are perfect pairings for a grey turtleneck and topcoat!
Our inspiration: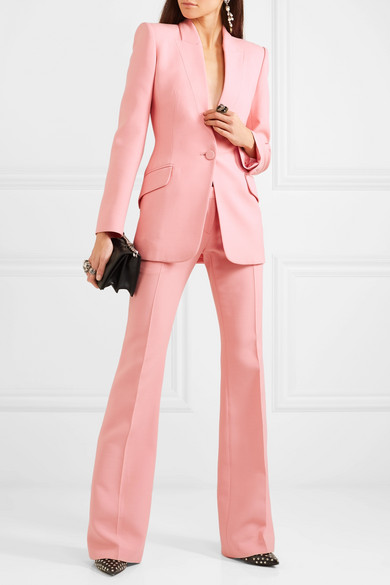 Alexander McQueen, Wool Blend Blazer ($2,785) and Wool Blend Crepe Bootcut Pants ($1,185)
Our Picks: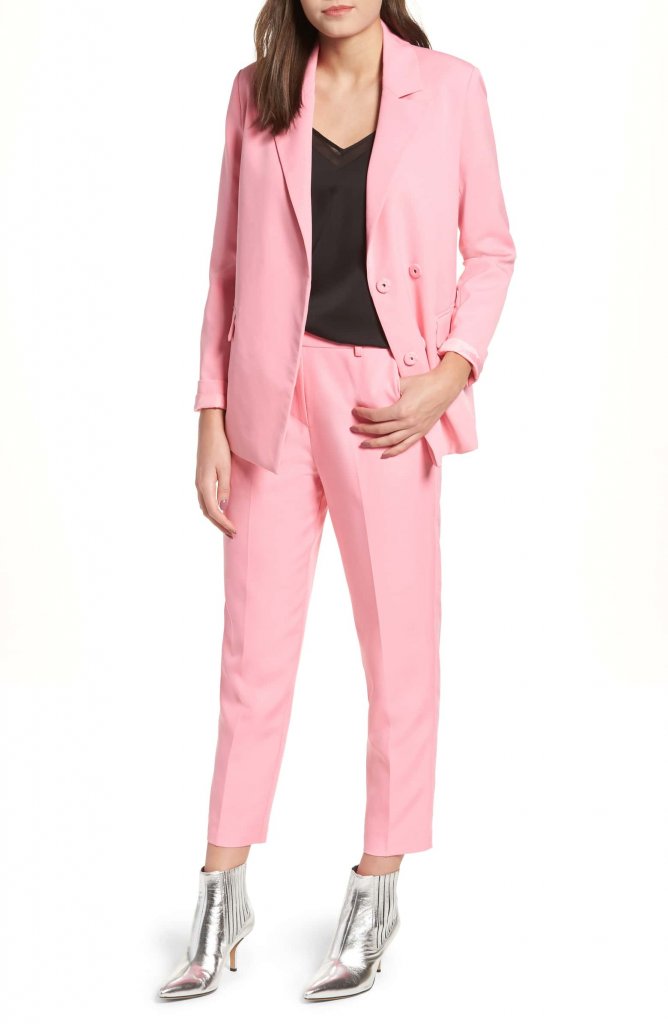 English Factory, Crop Pants, $68 and Peaked Lapel Jacket, $98
Tahari Arthur S. Levine One-Button Peak Straight-Fit Jacket, $126
Tahari Arthur S. Levine Double-Vent Pencil Skirt, $60
Even throwing simple colored blazer with black trousers is eye catching!
Our Inspiration: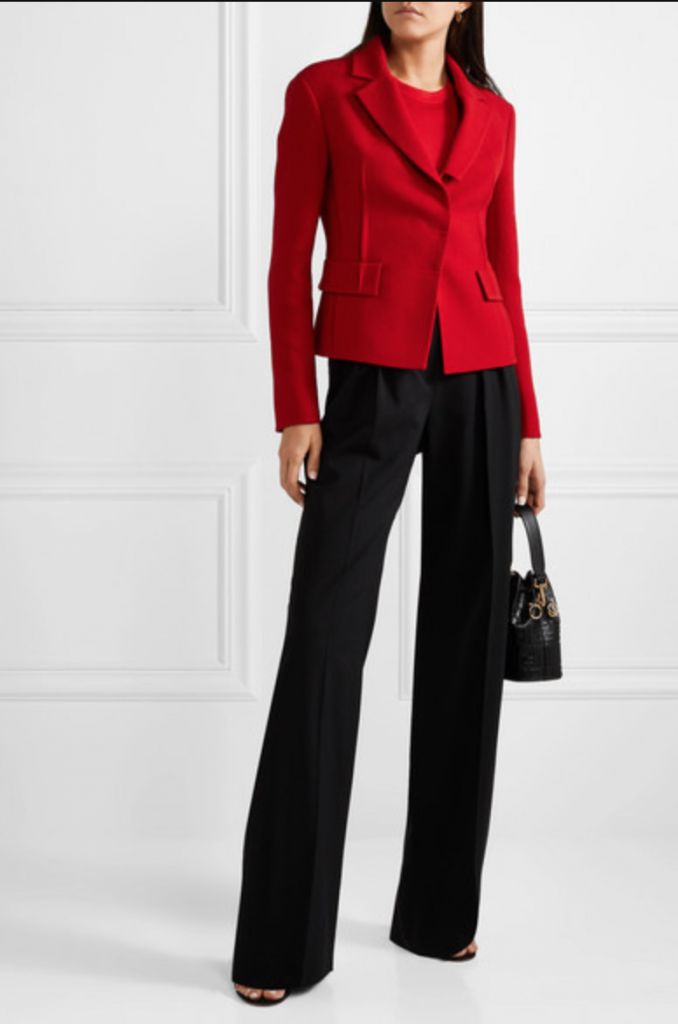 Akris, Ada Wool-Crepe Blazer ($3,590) and Max Mara, Wool-Crepe Wide-Leg Pants ($725)
https://fave.co/2VKNTsN
Our Picks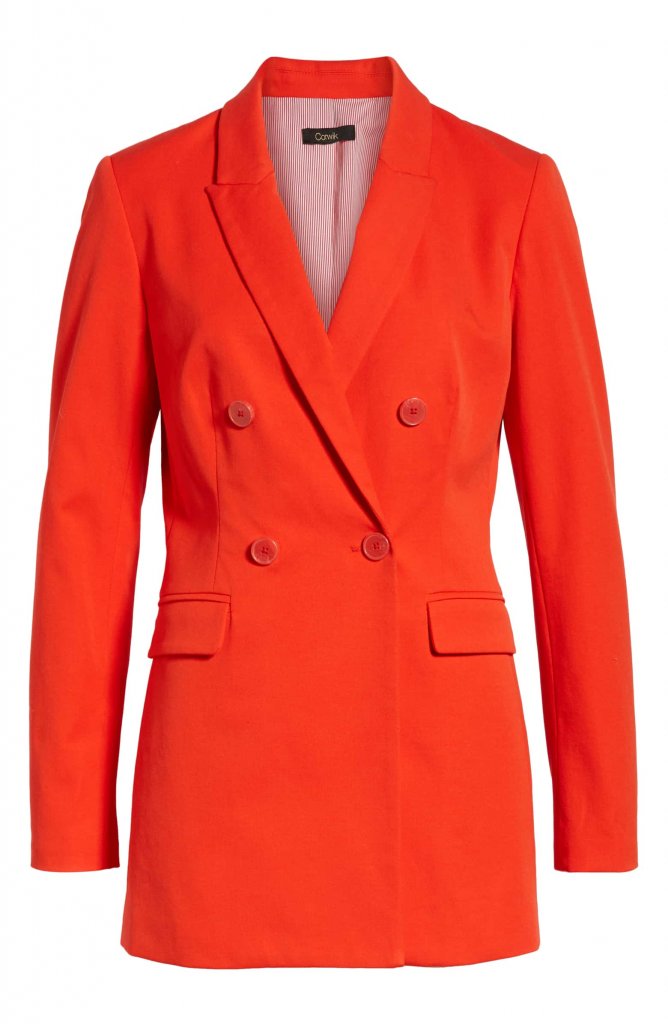 1901, Double Breasted Blazer, $129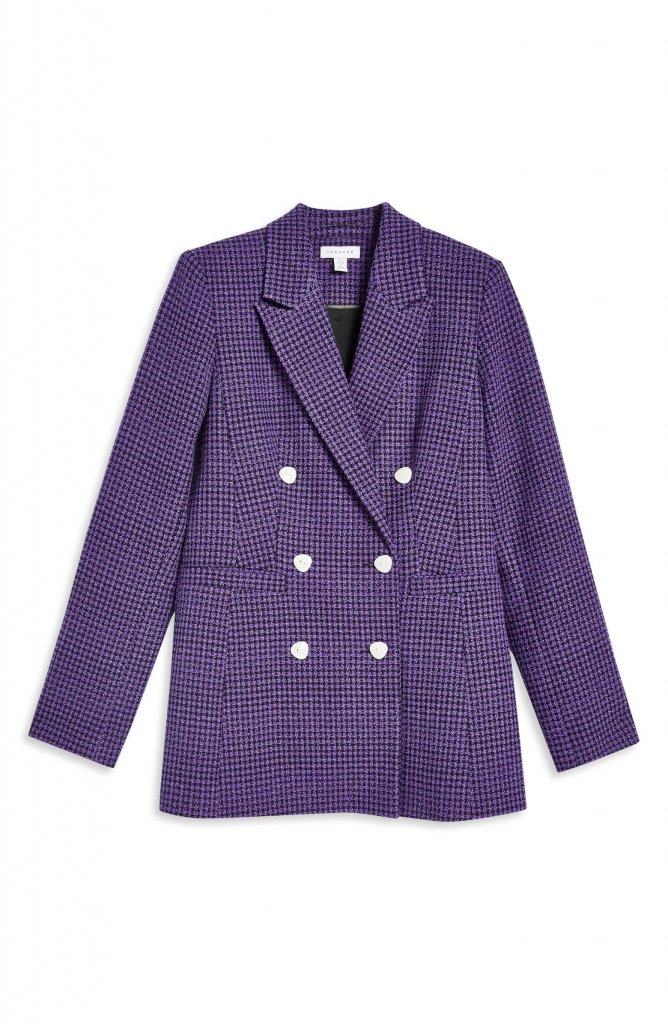 Topshop Boucle Double Breasted Blazer, $125
Vivid Sweaters
A cheerful sweater mixed among other deeper colors and neutrals really makes a statement! Sweaters this season became very feminine and started incorporating a wide variety of new styles of sleeves, which adds a level of polish to a daywear ensemble.
Our Inspiration: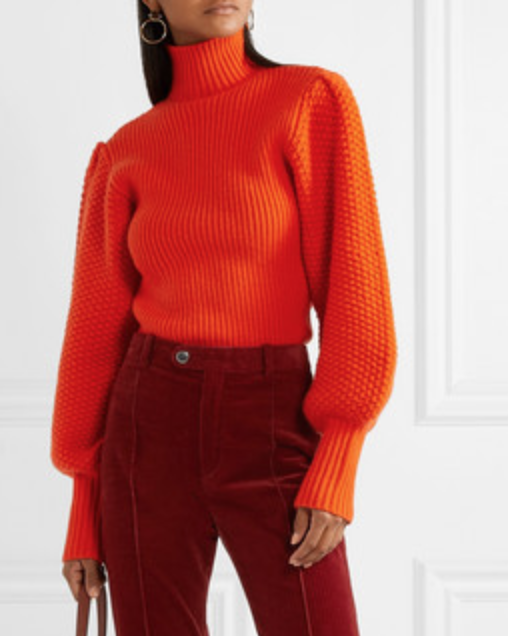 Chloe, Wool-blend Turtleneck Sweater ($1,495)
https://fave.co/2VMMSjJ
Our Picks:

French Connection Puffed-Sleeve Ribbed Sweater, $60
Wool Blend Colour Block Sweater, $89
Colorful Coats
Considering how many days of the year we have to hide ourselves in a coat, you may as well own a rainbow of colors to take the lead in your adventures with winter color. Overall a sleek, simple cut is great when selecting a color-heavy coat, especially if there is a print involved.
The Gucci coat, below, is a great style-fashioned after military style coats, the details add a bit of femininity and the color is all fun.
Our Inspirations: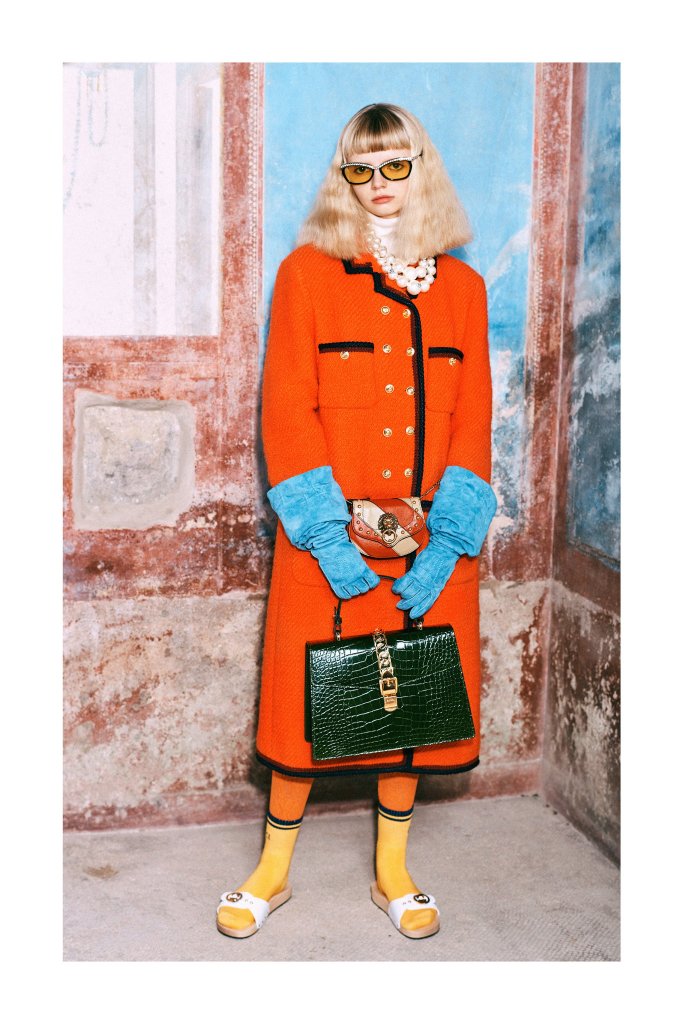 Gucci, Military Wool-Cloth Coat ($4,980)
Another example of the femme in outerwear in this moment, this coat has the pop of color and a fun flourish in the bow-tie. Many brands have embraced a variety of creative ways to use elements around/of the collar to frame the face.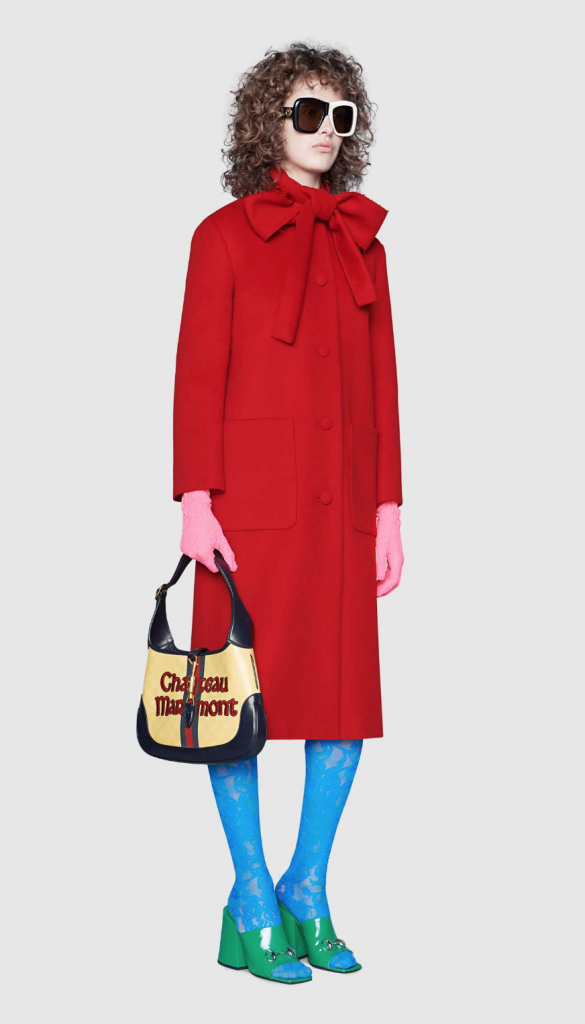 Our Picks: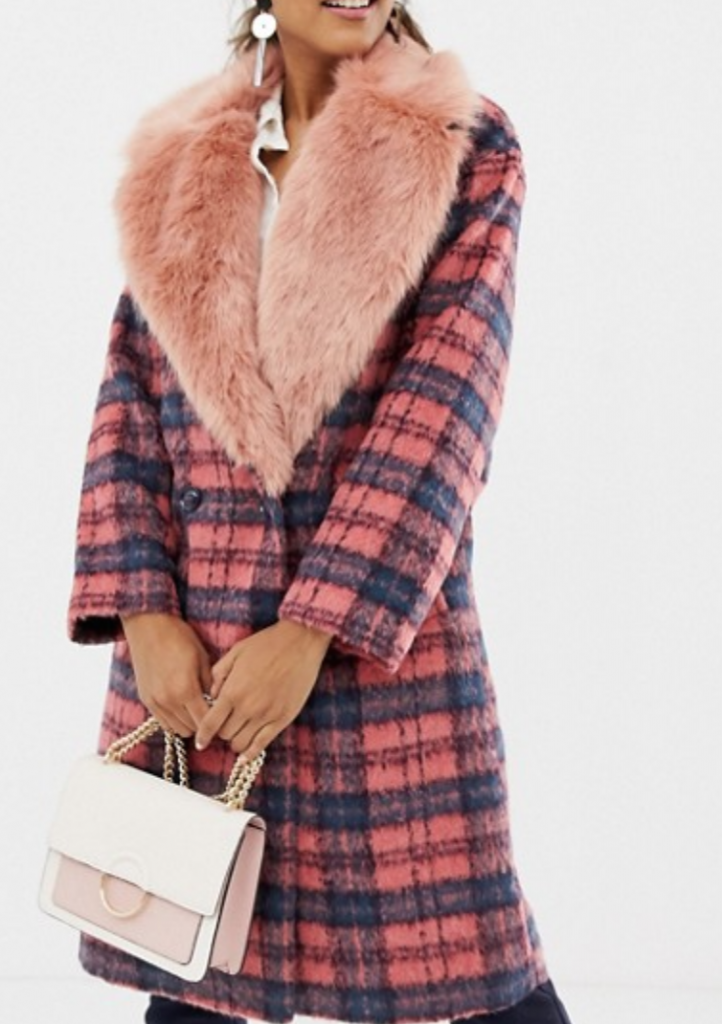 Asos, Faux Fur Collar Check Coat, $95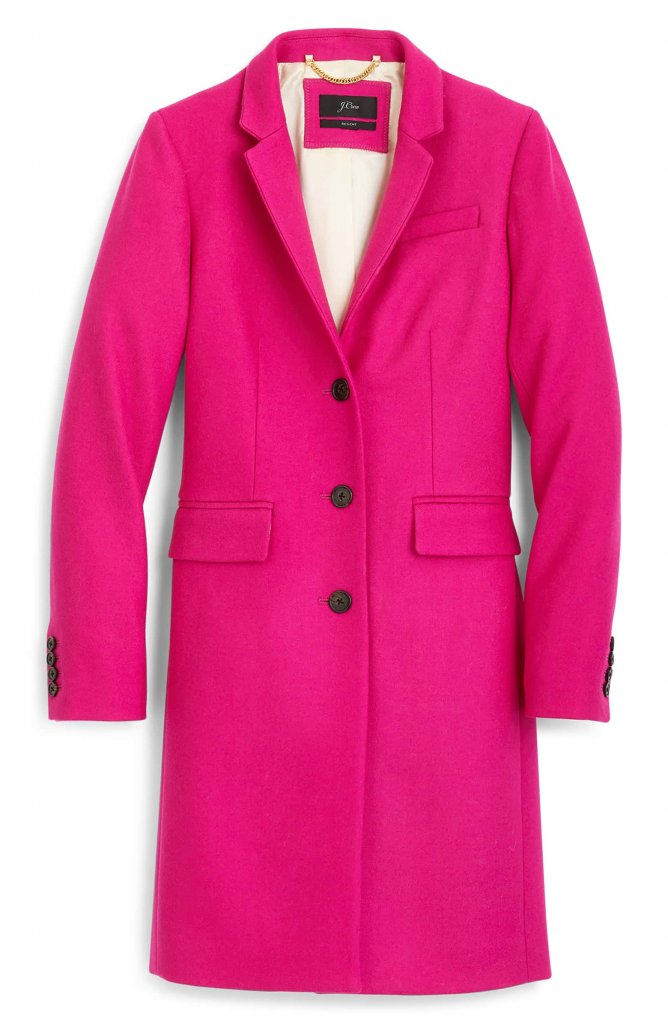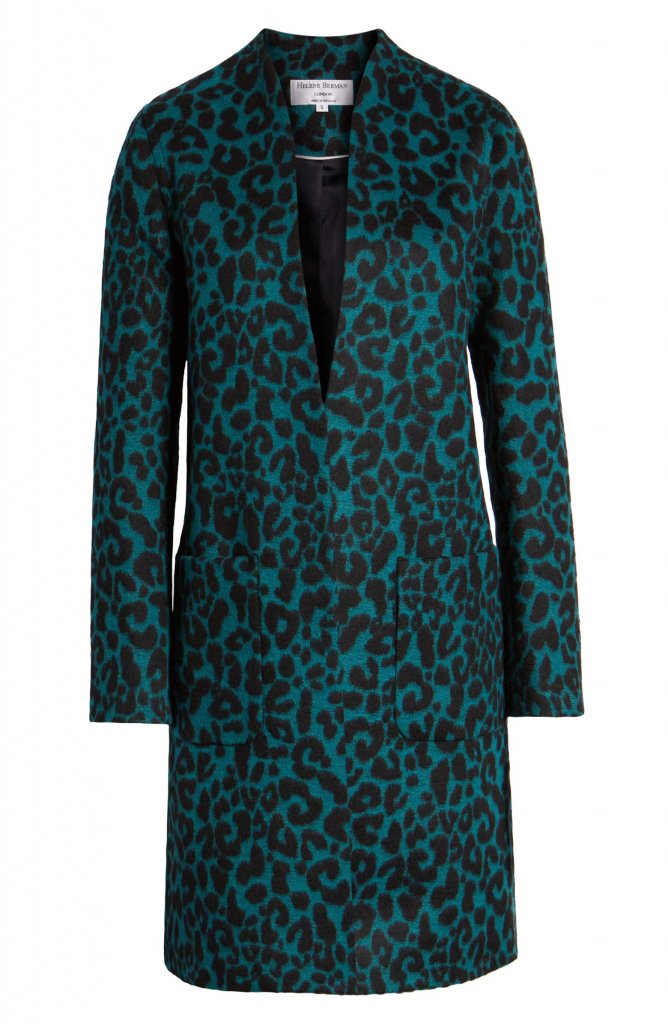 Helene Berman Leopard Spot Coat, $208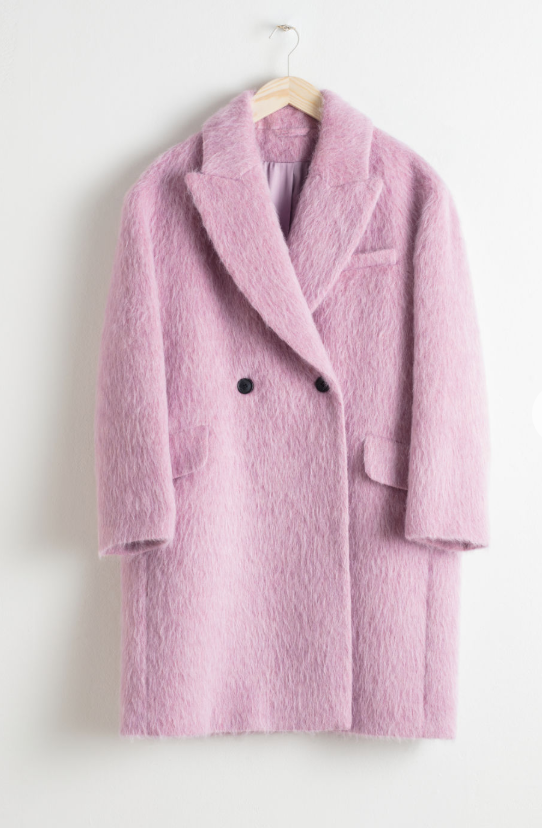 & Other Stories, Wool-blend Straight Coat, $218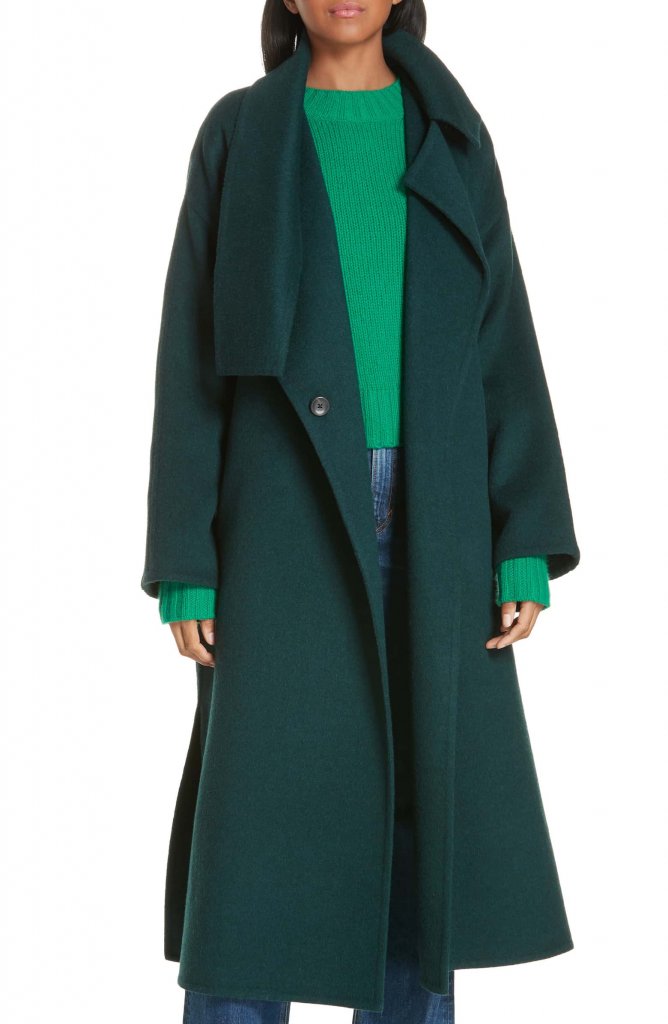 Vince, Belted Wool Blend Cozy Coat, $477
made a HUGE statement this last autumn in trims on jackets, shoes, bags-you name it, it had faux fur! Well, as winter rolled around, this obsession only grew, and there are many gorgeous 'teddy bear' coats out there now. We love the richness of the rusty orange in this Joseph coat, and it's reversible! (Another perk often combined with this trend.)
Our Inspiration: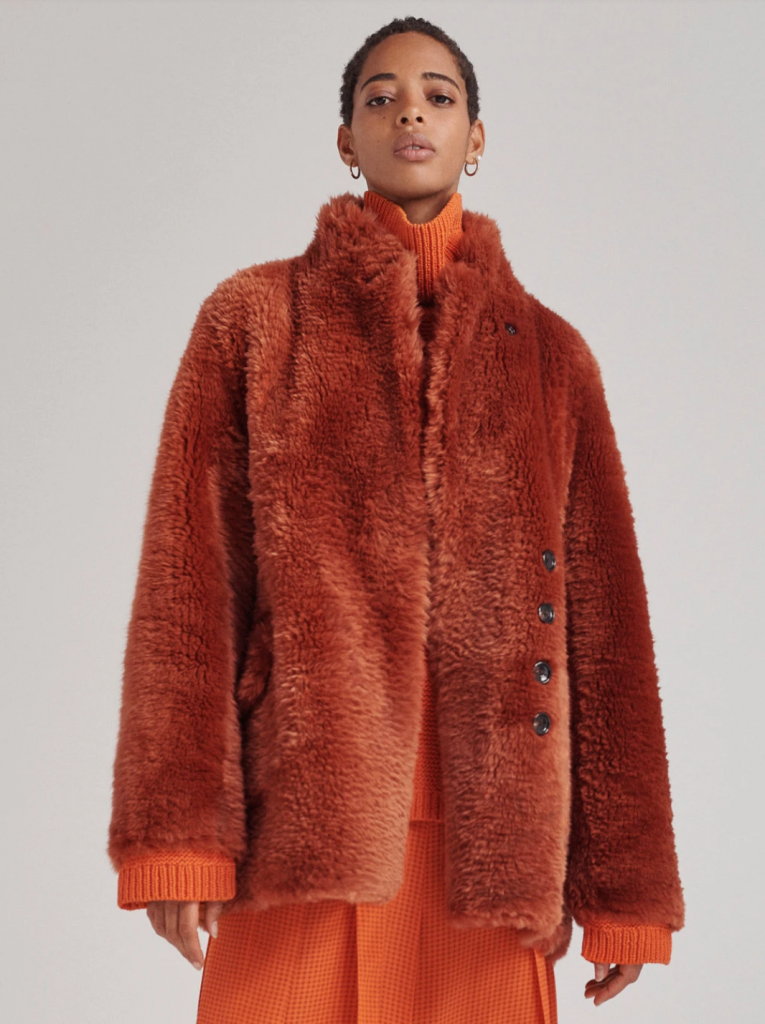 Joseph Lyne Reversible Teddy Coat ($2,695)
Our Picks: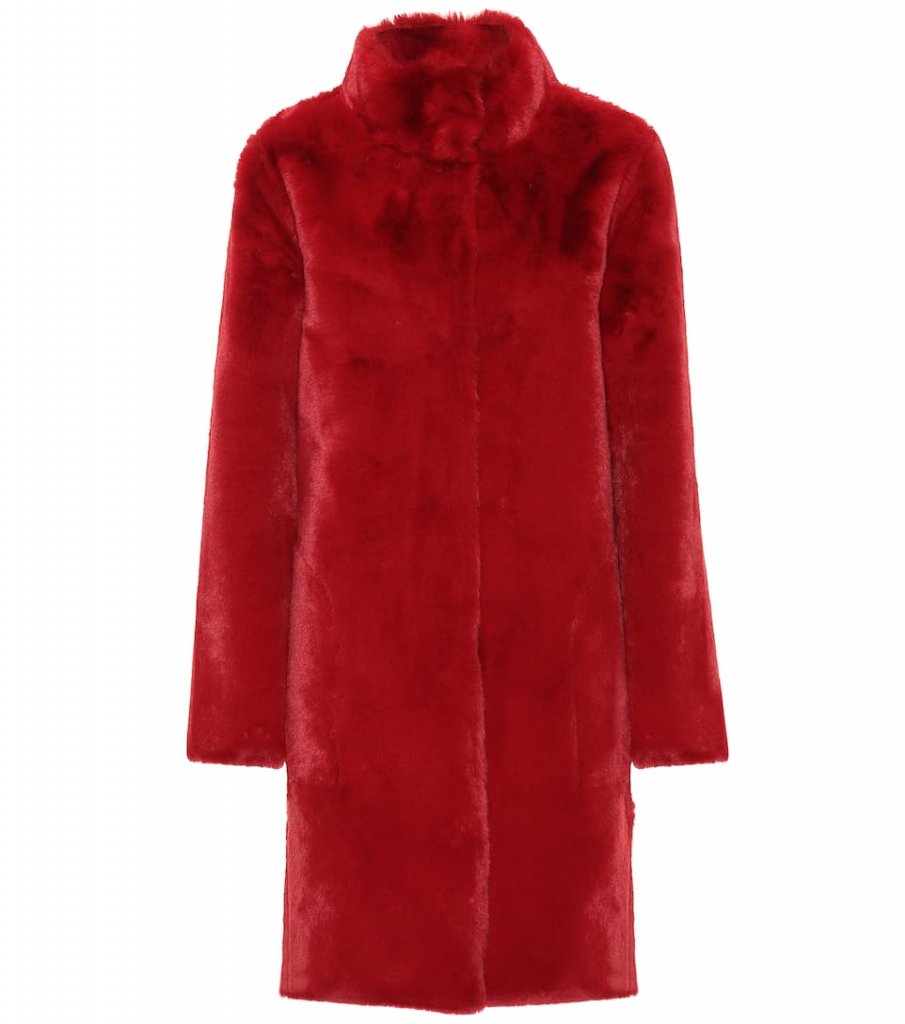 Velvet, Mina Faux Fur Reversible Coat, $348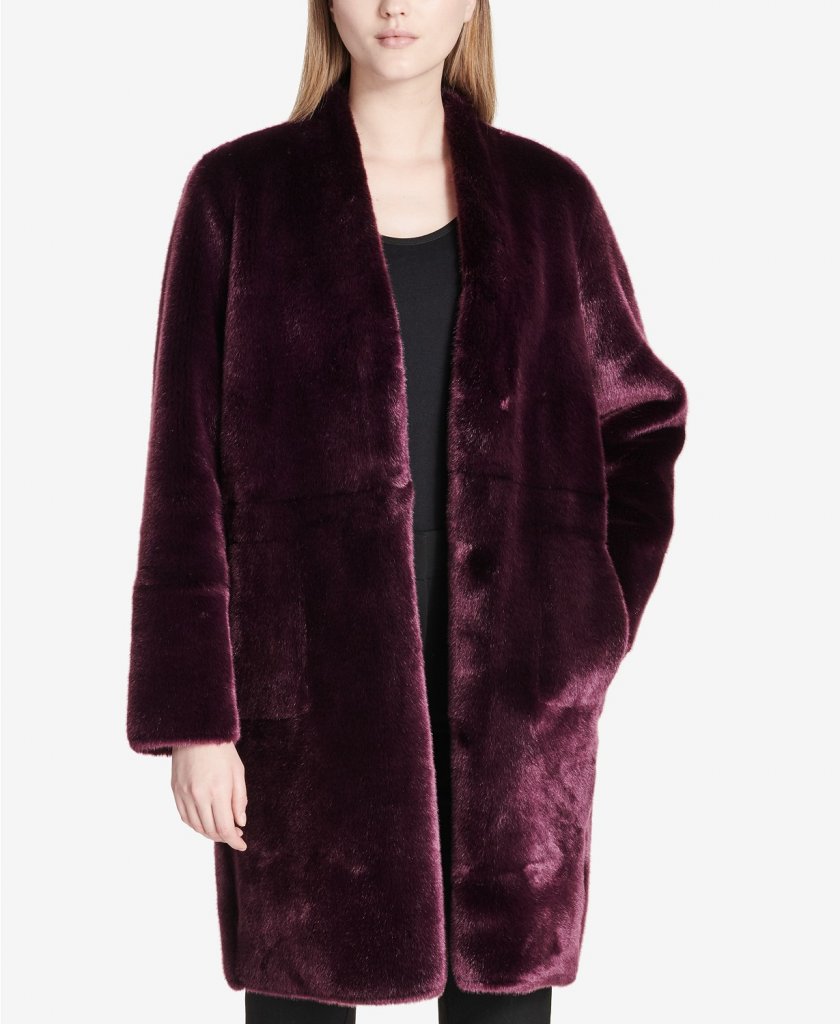 Calvin Klein Long Reversible Faux-Fur Jacket, $349
Vibrant Accessories
This is the easiest way to begin incorporating more color into your winter wardrobe; you'll get the 'most mileage' out of vividly hued shoes and bags paired with your neutrals. A big trend in the colorful shoe movement has been dyed animal prints/skins.
Our Inspiration: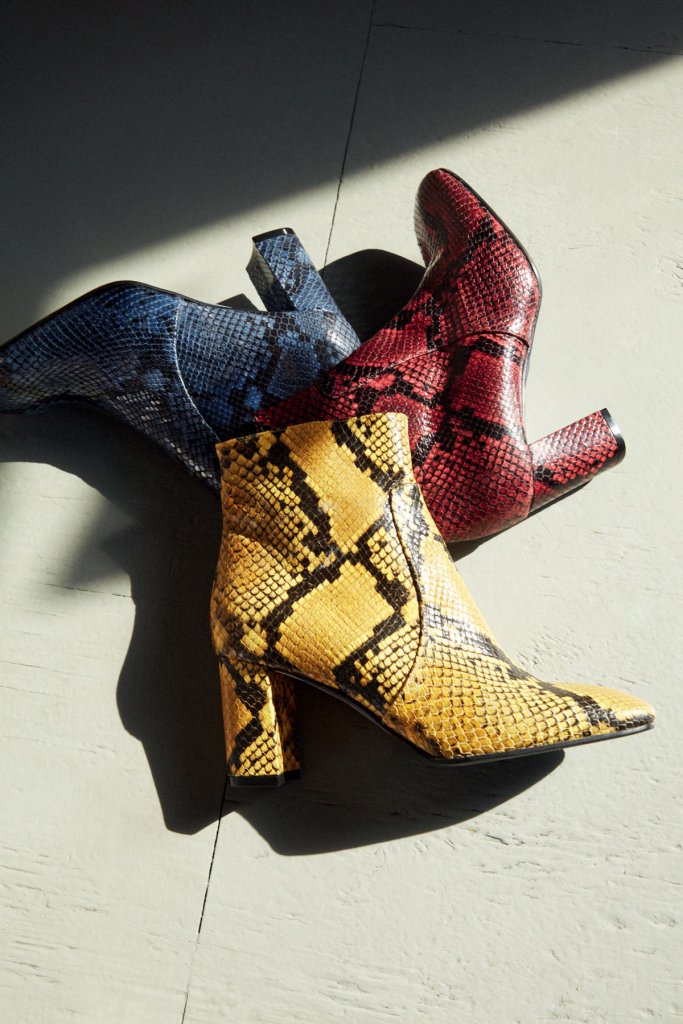 Barney's New York, Square-Toe Snakeskin Ankle Boots, $450
Our Picks: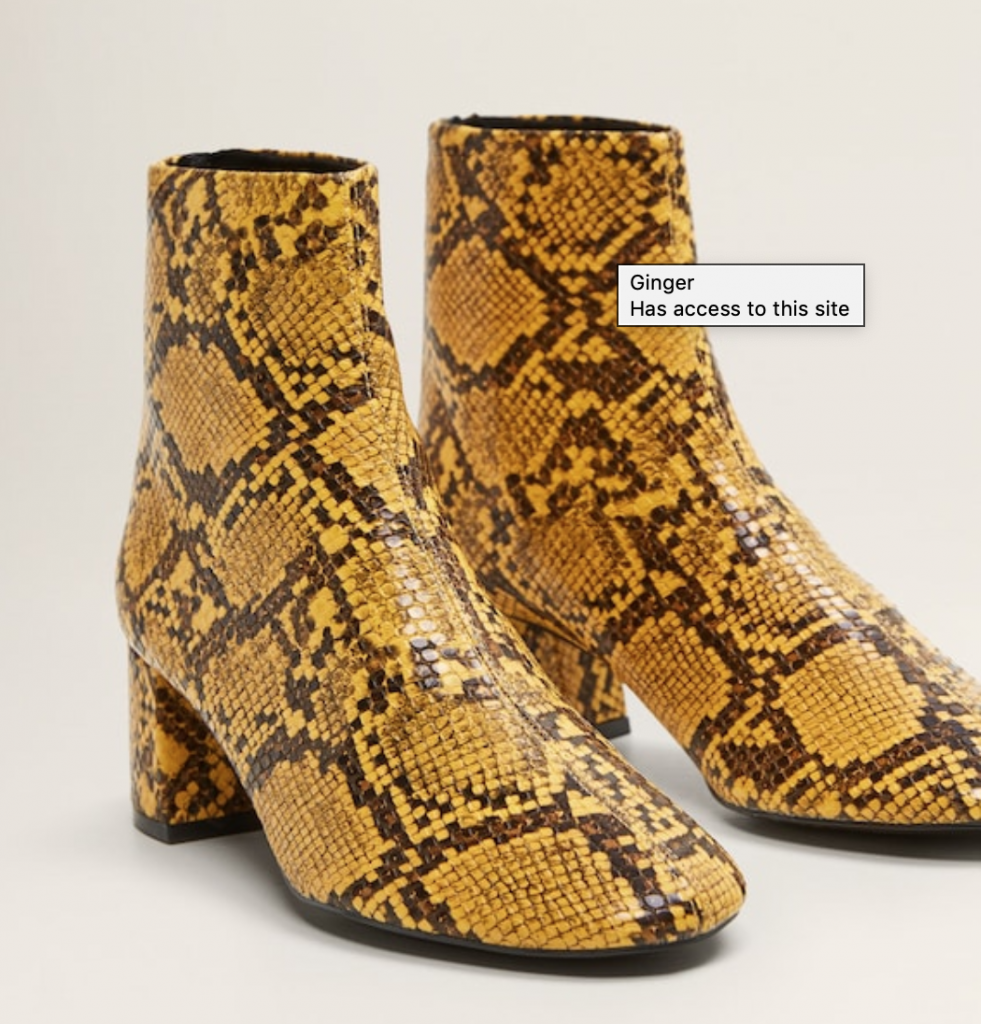 Mango, Faux Snakeskin Booties, $80
& Other Stories, Velvet Snake Ankle Boots, $75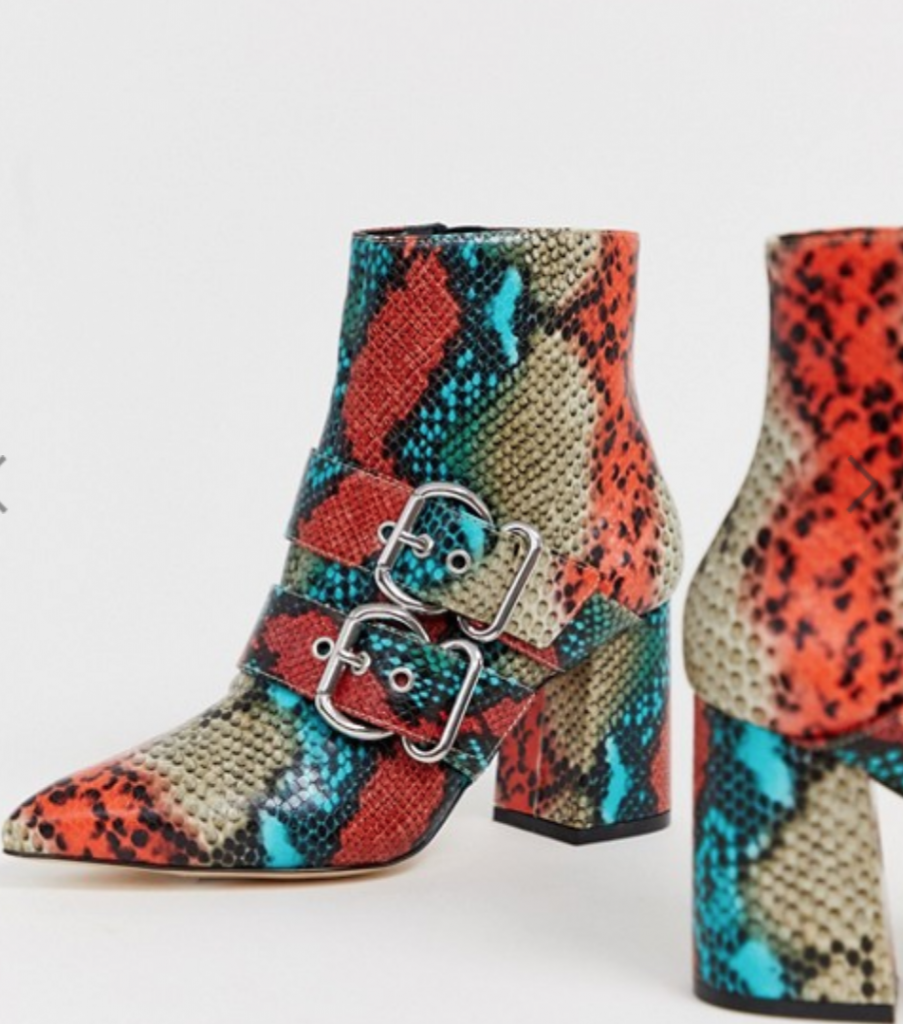 Miss Selfridge Double Buckle Snake-print Booties, $78
Colorblocking is the art of geometrically combining more than one color in any given wardrobe piece (like the sweater above), and it has finally worked its way into our handbags, which allows for an inspiration point on which to base the rest of your color accents in the outfit. Prada has done the colorblock design trick for years, and everyone lusts after the bags as they evaporate as soon as released!
Our Inspiration: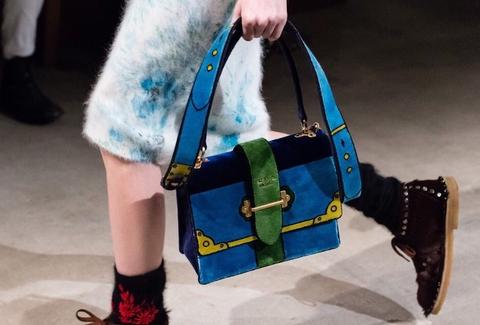 Our Picks:
Danse Lente Phoebe Color Block Bag, $350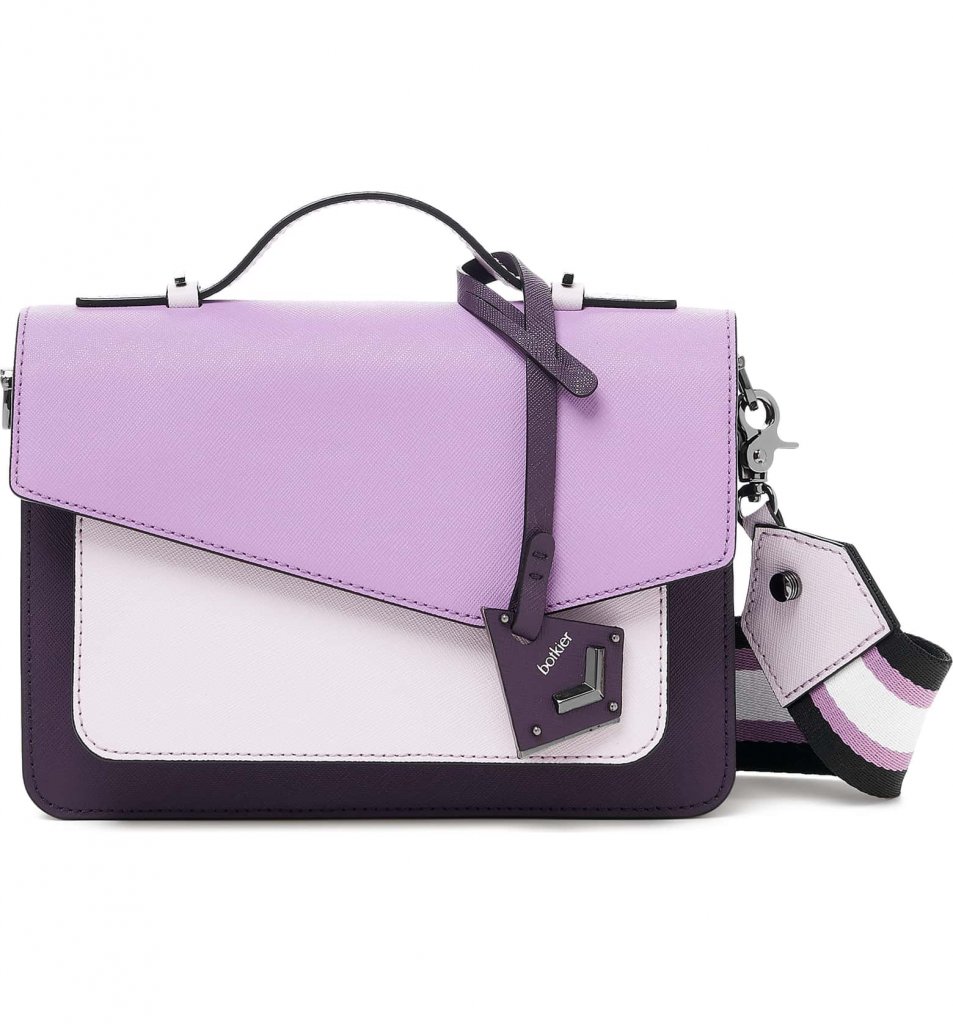 Botkier Cobble Hill Leather Crossbody Bag, $198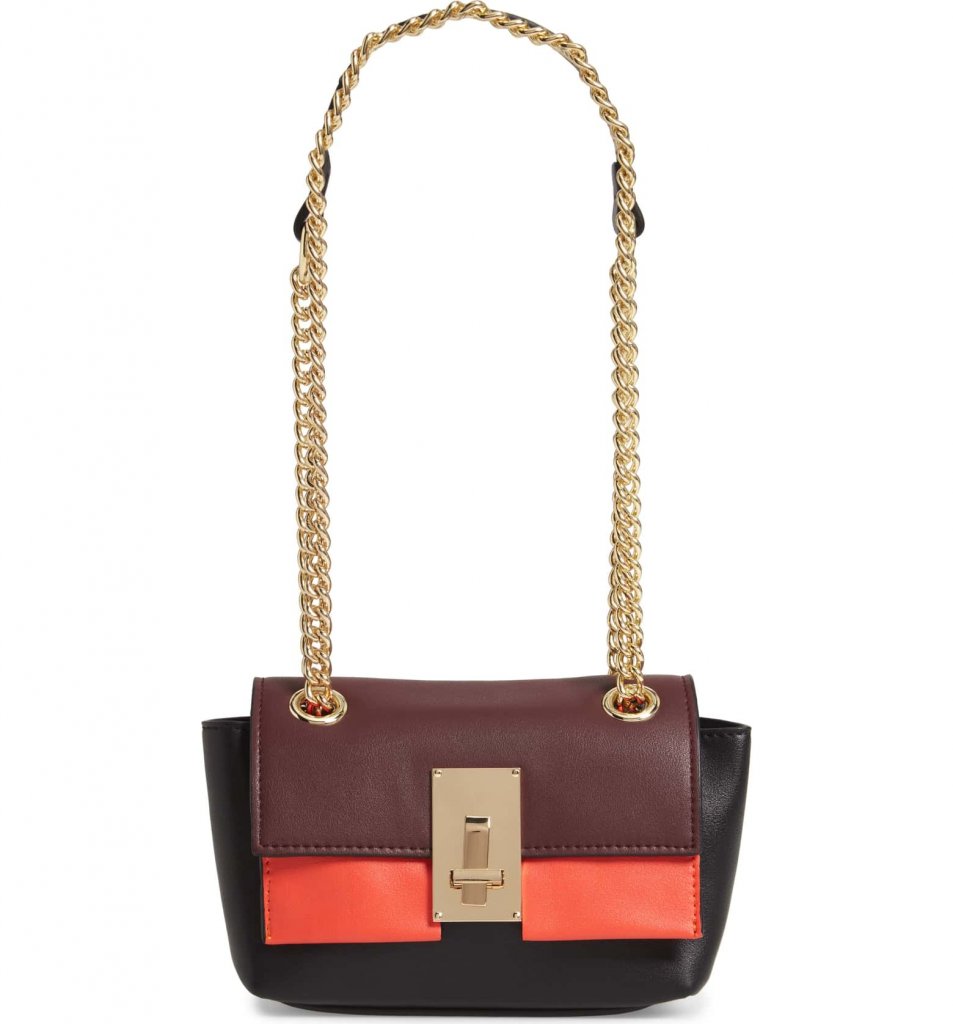 SR Squared by Sondra Roberts Colorblock Handbag, $73
Another fun trend in the super colorful bag genre is this adorable top-handle mini-bag style. They feel almost like a super chic lunchbox and are a bit more practical than a clutch.
Our Inspiration:
Our Picks: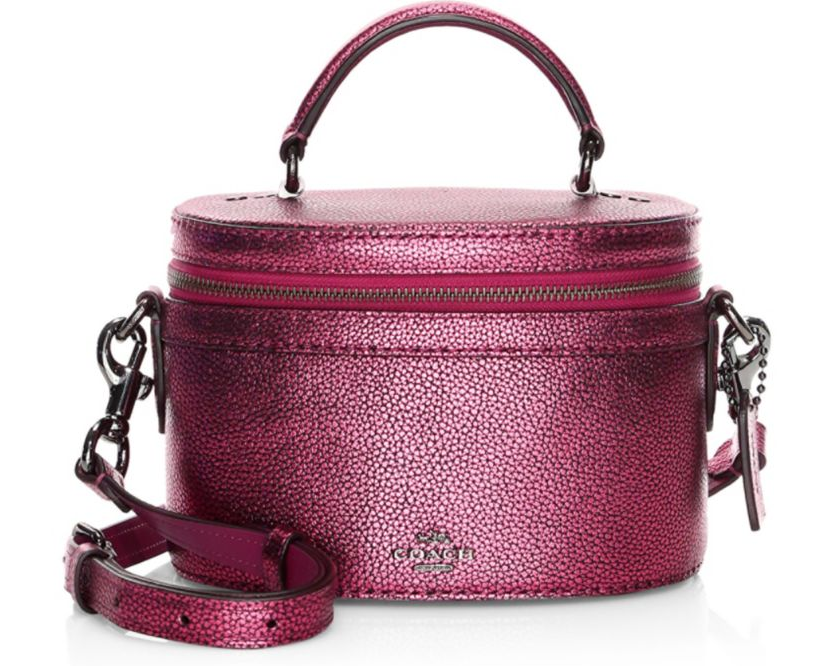 Coach, Metallic Leather Trail Bag, $295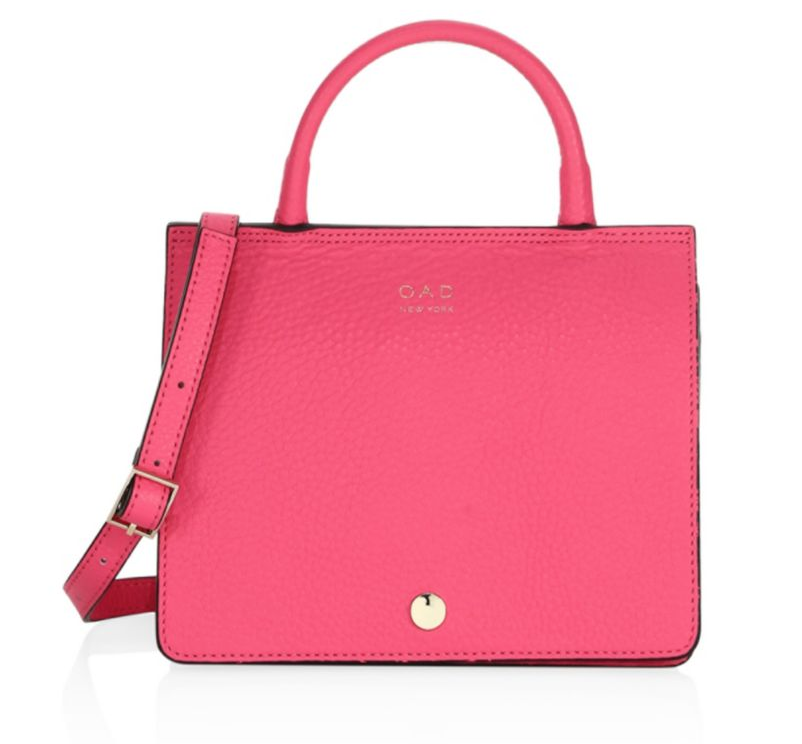 OAD, Mini Prism Convertible Shoulder Bag, $150