Sponsored post.
The holiday season is almost here, and we're starting to see it everywhere – from radio stations turning up the Christmas carols to stores stacking shelves high with every kind of decor and gift. As the winter season draws nearer, one of the things we're most excited about is spending special occasions with friends, family, and loved ones. From holiday gatherings to other special occasions like winter weddings and black-tie parties, there's so much to look forward to. And to help you make sure your wardrobe is ready for this season of joy, we've rounded up some of our favorite styles for celebrating all the special occasions winter has to offer.
Unwrap these holiday styles early!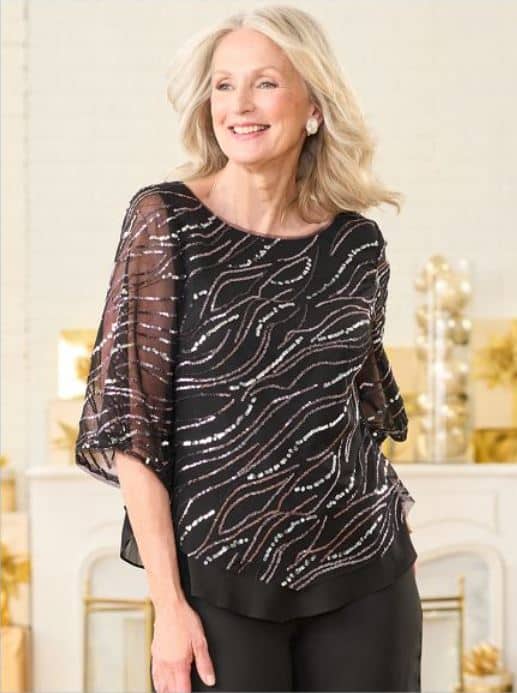 With a dazzling blend of shimmer and delicate detailing, this popover blouse by Alex Evenings is the perfect choice for holiday parties. A flattering jewel neckline and elbow-length sleeve create just the right amount of elegance and versatility. Pair with your favorite dress trousers or skirt for an effortlessly glamorous look.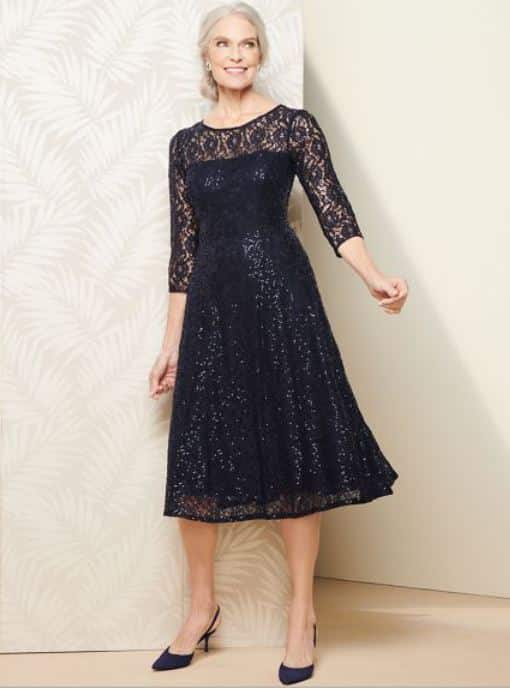 For those occasions when you truly want to impress, make an entrance in this gorgeous lace number. A timeless style with modern sensibilities, this dress will be your ultimate go-to any time you're looking to make a grand entrance.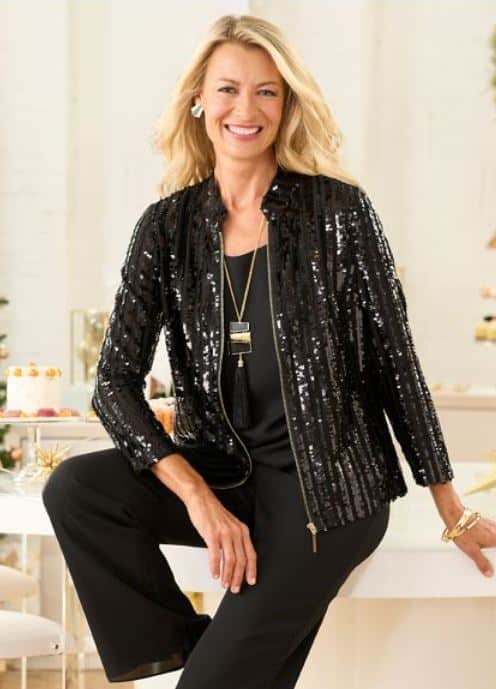 While you may not receive applause every time you step into a room with this on, you'll definitely feel like a star. Use as the focal point to your look by layering over your favorite blouse or sweater, or wear as the finishing touch to an all-black ensemble for a seriously chic monochromatic look.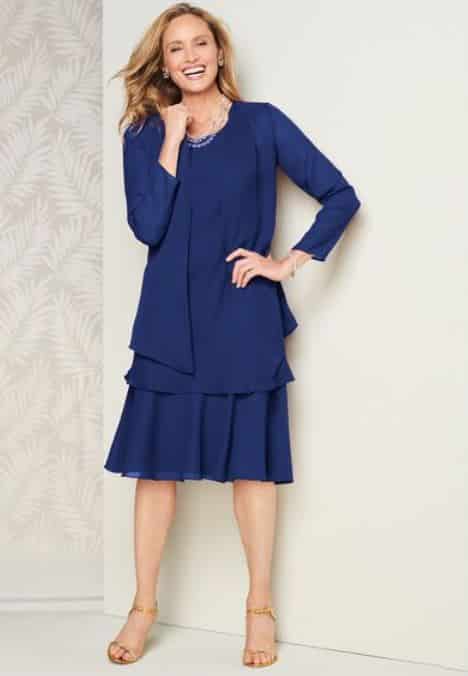 There's a reason this is a best seller! Sheer pebble Georgette meets two fluttering tiers that create a beautifully classic fit that's appropriate for a variety of special occasions, including winter weddings and black-tie parties. And in a variety of gorgeous jewel tones, you'll be able to find a color option that suits you perfectly.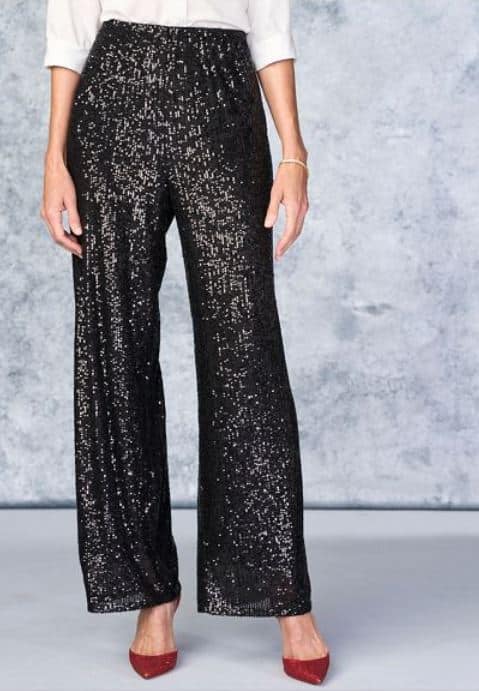 With these pants, you'll never struggle to put together an incredible outfit again. Absolutely stunning with a matching sequined blouse or paired with a basic shirt or sweater, these brilliant trousers are sure to be a magnet for compliments wherever you wear them. Add a pop of color on the heels or as an accessory to elevate this look even further!
Read Next:Why Appleseed's is Our Top Wardrobe Destination this FallDraper's & Damon's New Fall Collection