Modern, chic, and easy to dress down for fun and style up for professional settings, cropped pants are a fresh way to add personality to any wardrobe. But just like many other fashion trends, it can be a little tricky to pull off. Learn more about what to look for when shopping for cropped pants, how to wear them, and the right footwear to top off your look.
How To Shop For Cropped Pants This Season
The first thing to know about this season's highly popular shorter pants is that they are not capris. While many people use the names interchangeably, true fashion fans know that capris land at mid-calf, and cropped pants hover much closer to the ankle. In fact, the perfect pair of cropped pants land just about two inches above the ankle bone, making them a slightly sexy option for showing off a great pair of shoes or booties.
The second thing that fashion-savvy women will want to know about cropped pants is that they are not limited to the tall and willowy. Women of all shapes and sizes can pull off (or on) a great pair of cropped jeans or pants and look stylishly on-trend. As with most fashion choices, the key to a successful look is all about proportion.
How To Style Your Shorter Pants
This season's cropped options range from skinny jeans with a ragged hem to full-leg knits that look almost like a skirt. So creating a balance between the volume and heel height is a must.
Fuller styles work exceptionally well with a classic pump or a strappy sandal with a chunky heel.
Pair these flowing versions with a ballet flat or flip flop, and the combination can make the legs look shorter and a bit wider. Shorter women will look best in a tapered leg that fits closer to the calf and offers less movement. Slimmer cuts work well when paired with mid to higher heels, and they also look smart with a fun sneaker or lug sole oxford. Shoes with a pointed toe can help to elongate the look of cropped pants.
The Best Cropped Looks To Wear This Season
Disclosure: This post contains affiliate links.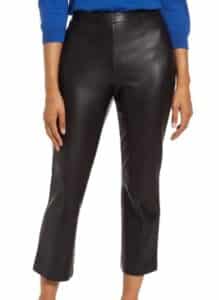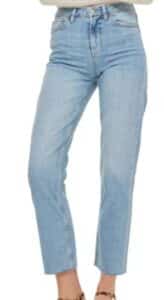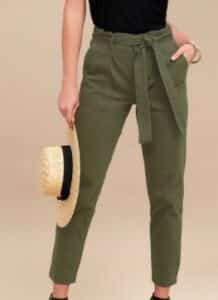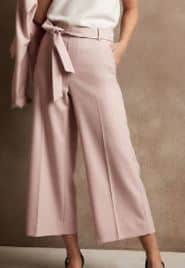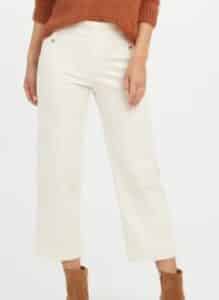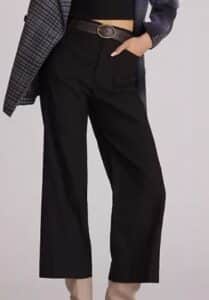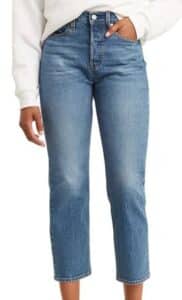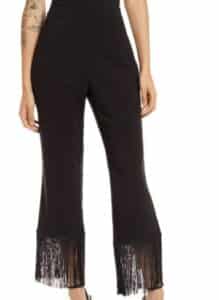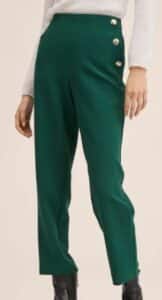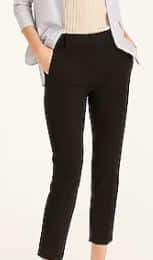 Cropped Pants and Footwear
Perhaps the best part of the cropped trouser trend is the opportunity it provides to highlight your footwear. From suede booties that show off a sneak peek of the ankle to calf-high combat boots with thick soles and plenty of hardware, the cropped trouser can easily translate from fall to winter.
While the right shoe or boot can add a dash of sophistication or a sexy sizzle, what goes on top can elevate the cropped pant to a whole new level. The best choices include a top or jacket that grazes the hip. This allows for the maximum amount of pant leg to show. A good proportion to keep in mind is one-third on top and two-thirds on the bottom. Another way to trick the eye into viewing a longer, leaner look is to choose monochromatic pieces that create a continuous line from top to bottom.
Read Next:
The Best Butt-Lifting Jeans For Women Over 50
Fashion Finds: Top 10 Sweater Dresses for Winter
Header images via Fashion Should Be Fun