Are you one of those women that suffered drastic hair changes after menopause? Those that once had silky lustrous hair now have fine fluff that frizzes? This is because menopause causes your estrogen levels to decrease, and estrogen is a hair-friendly hormone that helps keep your hair sumptuous and fabulous. With less estrogen, the hair thins out, and each strand can eventually become more fragile, drying out and creating fluffy frizz.
Remember when you were an adolescent? You probably noticed the opposite in hair changes, thicker, coarser, fuller hair. Yes … it's those hormones that play havoc with our serenity.
Not only do you experience more frizz, but you may find that your hair breaks more easily after menopause because each strand has thinned and is more fragile.
Fifty is the average age most women begin experiencing menopause, but changes to your hair can begin before that. For some, it comes after 50. While there is no absolute, take note of your mother's experience because it can be a good guide of when and what to expect.
How to Tame Hair Frizz After Menopause
The best way to prevent frizz is to seal the cuticle layer of the hair shaft against the penetration of moisture. Increased perspiration caused by hot flashes can be a problem, but it is not an insurmountable one.
Use Quality Shampoo & Conditioner
Using a high-performance shampoo and conditioner is key. Look for products that not only nurture your hair but also shut down the hair shaft to prevent moisture from entering and wreaking havoc on the texture. Here are two of our favorites, both help to build up your hair while taming the frizz.
Heat Protectants
Besides the obvious in-shower products, there are a few other items you should consider. If you like to blow-dry your hair and want to keep it smooth and frizz-free, then I'd suggest the Frizz Ease Extra Strength Hair Serum. It is designed to smooth and shine the frizziest and most unruly hair. Silk Protein and Seaweed Extract are added to seal split ends and repel humidity, and it's suitable for all hair types.
If you have a natural wave or curl, then consider adding Prose Curl Cream to your hair regimen. It is used as a styler or for touch-ups; this cream defines your natural texture—from waves to curls and coils—while keeping strands hydrated and frizz-free.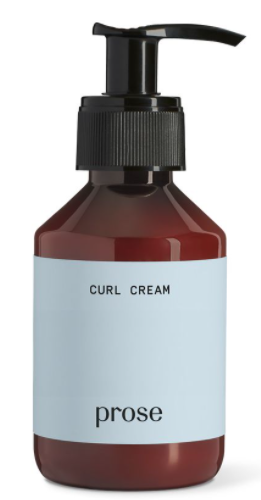 Kerastase Sérum Thérapiste Hair Serum is another great serum option. It is a repairing hair serum for weak, over-processed, and damaged hair. It provides a heat protectant with 450°F thermo-protection. It also has a soothing texture for an itchy scalp.
Living Proof No Frizz Vanishing Oil is a silicone-free, fast-absorbing oil that vanishes into hair, blocking humidity and hydrating for a smooth, shiny finish.
One thing is certain, frizz has a mind of its own, so it takes discipline and excellent products known to work. I know I have provided you with that, so enjoy the results, ladies.
Read Next:
7 Best Products for Fine or Thinning Hair
Protecting Your Hair From Heat