Even if you've enjoyed frizz-free hair your entire life, everything changes when your hair turns gray. Suddenly the entire texture of your hair shifts, and you're left wondering how to take care of it without it looking like a mess! So what causes frizzy hair? And more importantly, are you doing something to make it even worse? Read more about what causes frizzy gray hair, and what you can do to restore your hair back to its smooth, shiny glory.
How To Handle Frizzy Gray Hair
Get regular haircuts
Whether you're growing your hair out or keeping it short, it's vital to get regular haircuts. Ask your stylist for the perfect timeframe, but expect it to be around six weeks. Because gray hair needs more moisture than other hair (more on that below), you must get regular cuts to avoid split ends. Split ends can easily travel up the shaft and become a major source of frizzy gray hair.
Opt for gentle hair accessories
Simply put: you can't use the same hair accessories that you used to. Gray hair is more delicate than other hair, so throwing it up in a ponytail or even using a tight hair clip can result in major breakage and frizz. Instead, try using a Claw Clip or Bobby pins instead of clips.
Refresh your everyday hair products
Don't expect your old favorites to do the job with your gray hair. Switch things up and incorporate a purple shampoo and conditioner, along with a hydrating duo for silvery strands. Just be sure not to use it too much, or you may end up with lavender locks!
You'll also want to cut down the frizziness with an alcohol-free hairspray and a top-notch serum.
Seal your hair cuticle
A hot shower or bath may sound pretty nice in the colder winter months, but it's not good for your hair (or your skin)! Hot water dries out your hair, which leads to breakage and frizz. Use warm water instead and blast cool water for one minute. Not only will it wake you up, but it will also seal your hair cuticle!
Handle wet hair with care
Never scrub your hair in the shower! However, you're free to give your scalp a massage every time you step in the shower — this will help increase blood flow and oil production, which can help smooth wiry-textured hair.
Like we mentioned above, gray hair is very delicate. Wet hair is even more so. So, never ever twist your hair up in a towel or worse, rub your hair. Instead, tap dry with a towel or wrap your hair in a soft turban.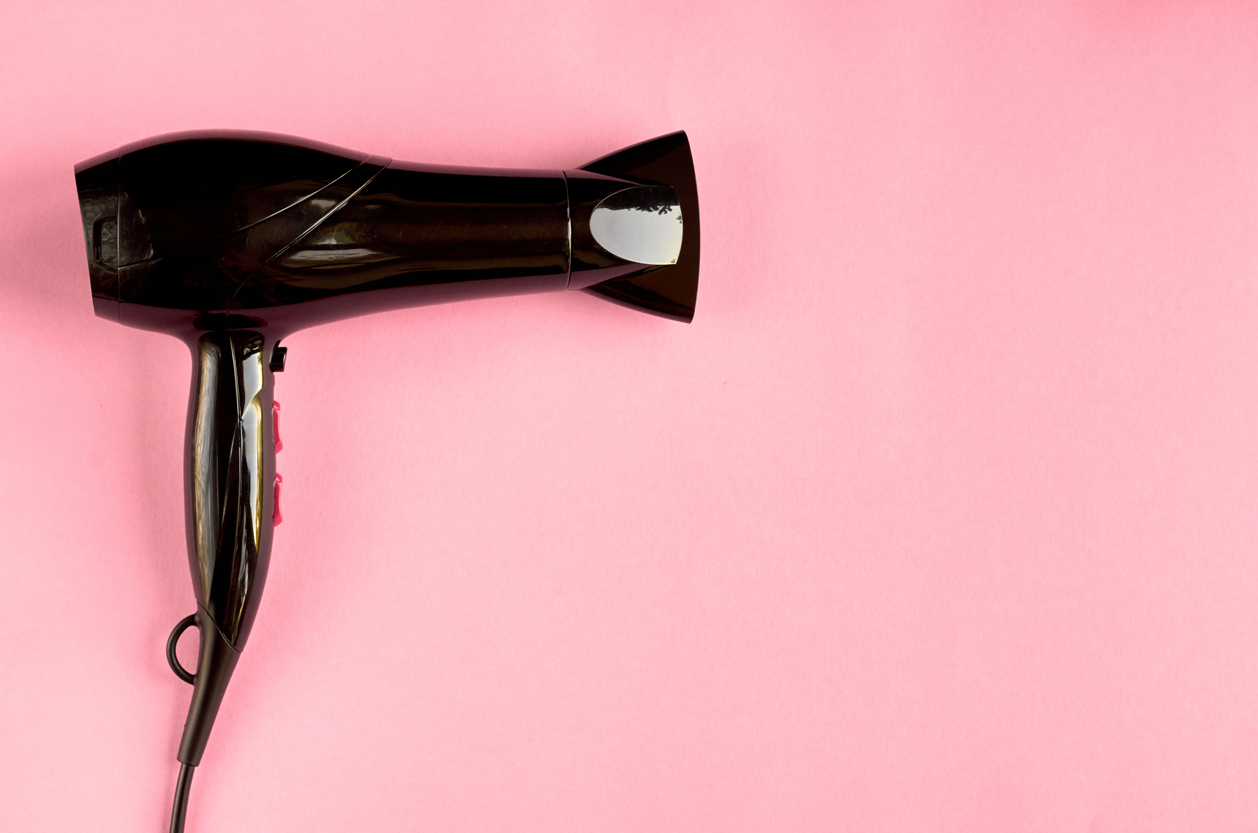 Don't over-dry your hair
Gray hair's wiry texture also means it's more brittle. So as you can imagine, using heat tools isn't the best idea. Avoid using the highest setting on your hairdryer or overdrying it. Always point the hairdryer at a downward angle when drying your hair — this will help prevent flyaways and avoid overstimulation. Ideally, you also want to let it air dry at the end of your styling process. And of course, it doesn't hurt to invest in a higher quality hairdryer, like NITION Negative Ions Ceramic Hair Dryer. Remember that ionic thermal tools restore moisture balance by neutralizing positive and negative ions. Basically, they help to re-hydrate your hair.
Apply hair oil
You don't have to invest a ton of money in overpriced hair oil, but there are plenty of good ones out there. You'll definitely want to look into argan oil. It's twice as powerful than vitamin E, helps to accelerate hair cell growth, deep conditions, and even helps to repair damage caused by hair products, chemicals, and dyes.
Never forget your SPF!
Yes, your hair needs SPF too — especially gray hair. Why? Gray hair lacks melanin, a natural sunscreen in most hair colors other than blonde. So if you're venturing out into the sun, stop frizzy gray hair in its tracks by opting for a hat or applying a sun-shielding conditioning spray to keep your gray in perfect condition.
Take care of your hair before (and while) you sleep
Starting a nighttime routine is a great way to combat frizzy gray hair. First, comb your hair with a boar bristle brush to ensure tangle-free sleep. You'll also want to swap out your pillowcase. Cotton may feel nice on your skin, but it actually draws out natural moisture from the hair. Invest in a silk pillowcase instead! Not only is it great for your hair, but your skin will benefit as well.
Related Article: Going gray and skipping your coloring appointments sound like the low-maintenance way to go, but it actually takes a little more work than that. Even if you were lucky enough to experience smooth, shiny hair your entire life, once hair turns gray, it can be like inheriting a whole new head of hair. Read about gray hair mistakes that many women make, and what you can do about them.