If your brush is slipping through your hair a bit more easily these days, thinning hair may be the culprit. On average, humans lose between 50 and 100 strands of hair each day. But when there aren't healthy strands to replace those swirling down the drain, hair loss can become an issue. Of course, there are shampoos and treatments for thinning hair. But if food is the best medicine, are there foods that fight hair loss?
Can Hair Loss Be Reversed Through Diet?
Hair loss can result from several factors – genetics, hormonal changes, and, yes, diet. The clinical term for hair loss is alopecia, and there are several different varieties that one can experience. Androgenetic alopecia (AGA) has been shown to respond to changes in diet, according to a 2018 study in Dermatology and Therapy.
According to the study, micronutrients such as vitamin D, iron, and vitamin C were all shown to positively affect hair regrowth, especially when AGA is present. For those who struggle with Alopecia areata (AA), when the immune system attacks the hair follicle, vitamin D can also be beneficial.
The idea of taking supplements or changing your diet to combat hair loss isn't new. In fact, biotin is often touted as a hair and nail super vitamin. However, biotin has yet to show any measurable effect on either AGA or AA; in fact, it can cause false laboratory results. Talk to your doctor before starting any vitamin regimen or diet that focuses on biotin.
Since hair loss isn't a one-size-fits-all origin, it's impossible to hand out an easy diagnosis and plan of action to combat it. It's important to find out the basis of your hair loss first, especially since hair loss can be a sign of a larger problem or vitamin deficiency.
That being said, boosting your vitamin c, d, and iron levels, especially through food, is a simple and generally safe thing to do. Plus, these nutrients can treat or prevent plenty of other maladies, such as the common cold or other common illnesses.
Best Foods to Fight Hair Loss
So, where do you get that vitamin C, D, and iron? There are plenty of great sources for each.
Vitamin C

Yes, you can get your daily requirement of vitamin C from your morning OJ, but that's not the only place you'll find it. In fact, many fruits contain significantly more vitamin C than oranges. For the most bang for your buck, squeeze some guava juice. This tropical fruit contains 671 mg (or 746% of your daily requirement) per 200 calories.
If you want even more and the satisfaction of eating your veggies at the same time, slice up some bell peppers. You'll snack on a whopping 1091% of your daily intake in 200 calories, plus get a healthy dose of fiber. Just keep those peppers red; they contain nearly twice the amount of vitamin C as green peppers.
Our preferred vitamin C supplement is Paleovalley Essential C Complex.
Vitamin D

Dubbed 'the sunshine vitamin,' vitamin D is naturally produced by the body in small amounts, but deficiencies are commonplace. To boost your vitamin D intake, conventional wisdom says to order the salmon. It isn't wrong – you'll get more than your recommended daily requirement in 200 calories. But another food packs much more punch.
Crimini mushrooms that have been exposed to sunlight or UV light contain nearly 1450% of your daily requirement per 200 calories. So order the full English breakfast and bask in the glow of vitamin D.
If you don't love salmon or mushrooms, remember that many of our common fridge and pantry staples are fortified with vitamin D milk, cereals, yogurt, and even tofu can add a bit to your daily total.
Our preferred vitamin D supplement is NatureWise Vitamin D3.
Iron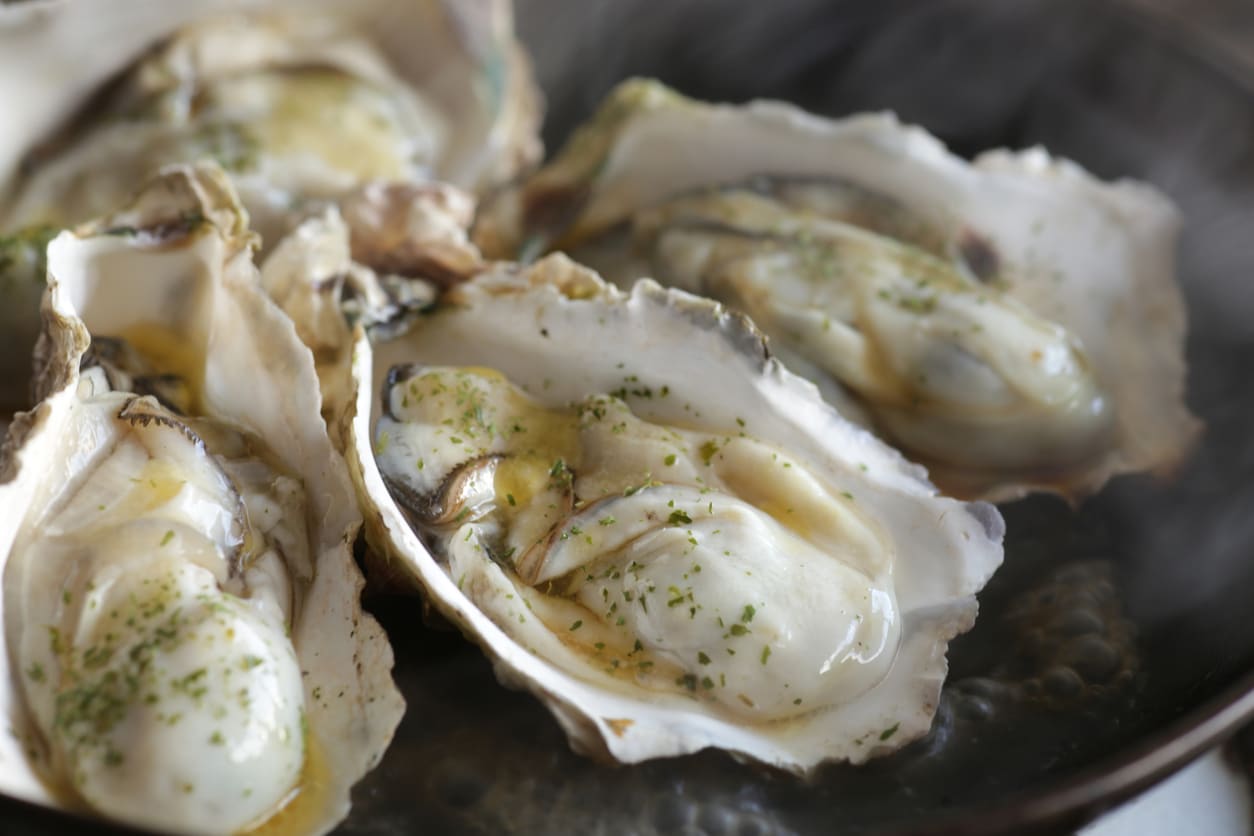 Most people think of red meat when they think of iron, and of course, they are correct. Beef is high in iron. But it's not the only protein that can boost iron levels. Seafood, and in particular, shellfish, is a surprising source.
Oysters on the half shell can provide 63% of your daily requirement per 200 calories. Cuttlefish, whelks, or octopus also give nearly half of your daily needs. So order the Spanish tapas plate and feel no guilt.
For vegetarians, spinach is another excellent iron source, although it can be tough to eat 200 calories of just spinach. You'll also find iron in dried fruit and dried beans, both a staple of vegetarian and vegan diets.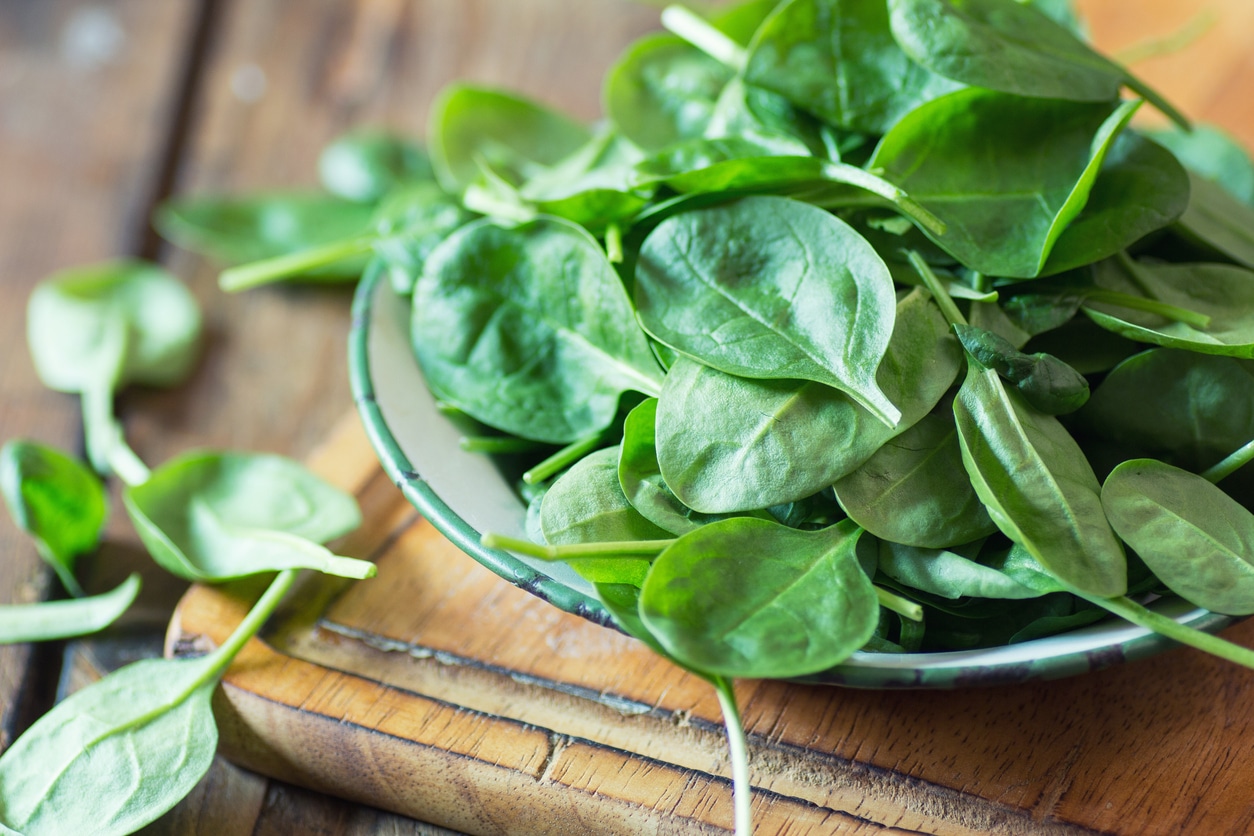 Our preferred iron supplement is MegaFood Blood Builder – Iron Supplement.
If your hair is thinning, you can start by increasing the amount of vitamin-rich foods you ingest every day. You can even try a thickening shampoo to see if that will help. However, if neither of these steps is helping, you should consult a doctor to determine if your overall diet could be a contributing factor or if there's something else going on with your health.
Read Next:
7 Common Mistakes That Damage Your Hair
Embracing Your Curly and Wavy Hairstyle