Last year I reported on the Dry Rosé Revolution kickstarted by Brad Pitt and Angelina Jolie's wine Chateau Miraval. They own a beautiful winery in France's Provence region and the wine is highly rated. I also discussed the making of Rosé, a wine which is extracted from various red grapes, taking on the subtle colors of the red grape skin. Dry Rosé captures the flavors and aromas of the fruit without seizing the tannic astringency of red wine.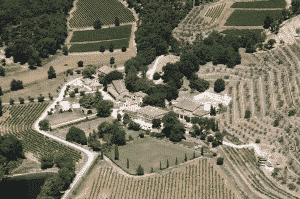 The Rosé craze has gathered steam this past year with the recent announcement by Carnival Cruise Lines that Kathie Lee Gifford's GIFT Pinot Noir Rosé has been introduced fleet-wide. This 100% estate-grown wine was created in consultation with the Monterey County-based Scheid Vineyards. Gifford was a spokesperson for the Carnival Cruise Line in the 1980's with her "If You Could See Me Now" ads. Kathie Lee became a partner of the Scheid Family Wines with her launch of the GIFFT label Chardonnay and Red Blend.
This month I attended the National TEXSOM conference of Sommeliers. I heard over and over from wineries like Seven Hills Winery in Washington State about their dry Rosé success. Erik McLaughlin, Vice President of Seven Hills noted, "Frankly, we have been astonished how the Rose has caught on the last two years. We farm specifically for Rose (Cabernet Franc, Malbec, Petit Verdot) and harvest early. This allows us to capture the flavors, structure, and lightness/airiness we desire. The result is a very pale, crisp, light, Rosé with citrus and white peach flavors intermingled with spice and herb notes. Our hope is that it is airy and refreshing, eminently gulp-able without being simplistic. Apparently, other people seem to like the style as well. Our first vintage (2013) sold out in 10 days. We more than tripled production of the 2014 and it still was sold out in a month."
Well-know wine blogger Michelle Williams of Rockin' Red Blog adds, "I believe the phenomenon began because Americans are largely just discovering that 'pink' wines don't have to be sweet. But I believe dry Rosés are here to stay because they are crisp, clean and pair exceptional well with a large variety of cuisines for year round enjoyment."
The excitement for Dry Rosé advanced this year with the acknowledgment by Wine Enthusiast of Charles Smith, as their Winemaker of the Year. His Charles & Charles Rosé has been one of the USA's best value Dry Rosé of the last several years. It is available in all 50 states. This dry Rosé pairs well with grilled food as it features aromas of spice, fresh berries, watermelon, and herbs of Provence.
We are headed to Indian Summer. Put your favorite barbecue on the grill and grab a dry Rosé. It is a "Summer in a Glass" that will linger through Fall.
My Top 8 Recommended Rosé Wines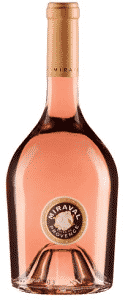 Chateau Miraval Rosé 2014, Provence, France $22
Robert Parker Wine Advocate 91 Points, Wine & Spirits 90 points.
Cinsault, Grenache, Rolle, Syrah blend

Seven Hills Rosé 2014, Washington State $16
/Antonio Galloni 90 Points
Cabernet Franc, Malbec, Petit Verdot blend

Charles & Charles 2014, Washington State $14
90 Points Wine Enthusiast
Syrah, Mourvedre, Cabernet Sauvignon, Grenache blend
Chateau d'Esclans Les Clans Rosé 2013, Provence, France $75
91 Points
Exceptional Rosé. Spends 10 months in new and 2nd year Oak. One of the finest Rosé's made, a blend of Grenache and Rolle (Vermentino). Burgundian style.

Tablas Creek Dianthus Rose 2014 Paso Robles, California $28
Robert Parker 90 Points
Mourvedre, Grenache, Counoise blend

Chateau Musar Rosé 2014, Lebanon $ 25
The Street
calls it one of the 10 Best Rosé Wines You Can Drink this Summer
Cabernet Sauvignon, Cinsault, Grenache, Obaideh, Merwah blend

Inman Family Endless Crush Rosé of Pinot Noir 2013, Russian River Valley, California $25
Wine Enthusiast 92 Points
Pinot Noir grapes
Pietradolce Etna Rosato 2013, Sicily Italy $22
Wine Enthusiast
92 Points
Nerello Mascalese grapes