While many things in our lives have been upended this year, one thing remains in place — our love for wine! And that love becomes even stronger when we have the convenience and security of having some one else pick it out for us. But with the morass of wine shopping, how do we know who or what is best? The key is getting through to an expert who is not on anyone's payroll — an independent critic. As a "wine guy," I have reviewed hundreds of wines and narrowed down my top picks for summer wine subscriptions. Try one (or more) and see for yourself!
Wineries Currently Offering Summer Wine Subscriptions
Richard and Mary Kay Alfaro went from baking to winemaking with the purchase of a 75 acre apple orchard in 1997. Today, with the help of their son Ryan, they continue to craft delicious Chardonnay, Pinot Noir, Merlot, Syrah, and Gruner Veltliner. Wine Club members receive four automatic shipments of wine each year. Shipments consist of three, six, or twelve bottles of newly released wine or older, special bottlings, all at 20% off retail. Typical bottles are in the $30 range and are a great way to try Santa Cruz Mountains wines.
I have known Chris since I was an adjunct instructor at the Rudd Center for Professional Wine Studies at the Culinary Institute of America in St. Helena. What a humble winemaker, who is in demand as a consultant for many of Napa Valley's iconic producers. Cabernet Sauvignon and Italian varieties are his specialty. While he loves visiting oak forests and barrel coopers, the oak never overwhelms these ripe Napa beauties. Chris hand-selects the wines for the quarterly club shipments. Many of these are club-only and limited production wines that cannot be found elsewhere. Average bottle price is $45.
Dan Goldfield is one of the most engaging, entertaining winemakers I have met. He and partner Steve Dutton produce some of the Russian River Valley's best Chardonnay, Pinot Noir, Syrah and Zinfandel. Join their wine club for special Club pricing and savings (10-20% off), exclusive invitations to an array of events, pre-release access to our most sought-after wines, complimentary tastings, and special access to library and large-format bottlings. The average price per bottle is $45.
Ken and Akiko Freeman craft exquisite, elegant Russian River Valley Pinot Noirs in style that has captivated the market for over two decades. They are rare, highly sought-after, long-lived and worth the investment. Sign up for guaranteed allocation delivered twice a year with flat rate $10 shipping, two Complimentary winery visits and invitations to release parties for up to 4 people, and access to library and large format offers. The clubs start at $310.
Originally from New Zealand, Nick Goldschmidt and his family are well-known for producing Sonoma Cabernet Sauvignon and Meritage blends locally and from Argentina as well as a selection of juicy, vibrant Sauvignon Blancs locally and from New Zealand. The Navigator Clubs start at $266 and include wines Nick produces from around the globe.
Kyle and Jorja Lerner produce some of the best Zinfandels on the planet, many from old vines in bucolic Lodi. While I am always after the high-end Lodi producers to raise their prices, it is a good thing for you that they don't. Clubs, starting at $250, are available in red, white or mixed selections. Quarterly releases include our Wine:30 newsletter as well as complimentary tastings for up to six people, early access to new releases and limited production wines, and generous discounts on wine, merchandise and more.
Doug and Marni Margerum are well-known in Santa Barbara for their beloved Wine Cask wine bar and restaurant. Doug's Rhone Valley inspired Syrah and Viognier blends, Sauvignon Blanc, Riviera Rose and more. Margerum Wine Clubs have three different options starting with three bottles. Average bottle cost is $35 and benefits are generous, even including preferred rates at local hotels.
I am a huge fan of this winery's exquisitely balanced, sleek and expressive Pinot Noir, Syrah, and Chardonnay wines from the Central Coast. They are ripe but balanced, dry, fresh and complex, and not ever obviously "oaked." Production is low and they are sold (or were, due to COVID-19) mainly directly to restaurants. Friends of Wrath members receive a 10% on one to 11 bottle purchases, and a 25% discount for a case (12 bottles) or more. Wrath Pinot Circle members receive a 15% on one to 11 bottle purchases, and a 30% discount for a case (12 bottles) or more. Average bottle price is $32.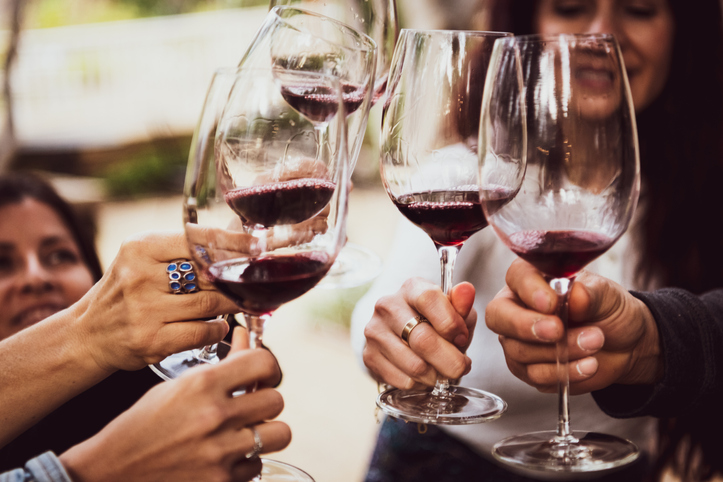 Wine Merchants with Great Summer Wine Subscriptions
Every wine on this platform will be all natural, sugar free, additive free, and lab tested for purity. Keep in mind the words like "natural" or "clean" have no legal definitions in this country so they may be meaningful, or the may be marketing. Many wines are already sugar free and it is easy enough to find lighter, lower alcohol wines by looking at the label or working with a wine merchant. They offer 6 bottle shipments starting at $159.
Owners Gary and Julia Marcaletti opened this neighborhood shop in 1976. Customers include serious collectors to a locals popping in for a to-go bottle with roasted chicken. They go out of their way to help you spend less than you planned on. I shop here frequently for myself and clients and send folks their way whenever I can. As a San Francisco Wine Club member, you will receive two bottles of wine each month, starting at $29 for the Tour the World duo, $49 for the California Dreaming, or $99 for the Cellar Club.
Many newer online wine sites are gimmicky. While the marketing is successful, there is no wine expertise behind the scenes. This is similar to shopping for wine at Costco. Great prices, yes, but what is the quality like? Wines here are selected by my colleagues and friends, Master Sommeliers and Masters of Wine, and by panel. I am a fan because they are not at all snooty, but fun, engaging and totally approachable. Wines on the platform start at $12.99 and are discounted an additional 10% as a club member. Quarterly clubs start at $150 and include access to an exclusive video highlighting each wine and the story behind it.
While you're out supporting your favorite local restaurants, don't forget the people that create your wine. Read the all about how Coronavirus has impacted wineries all around the country and how you can help.