Bootstraps. Some social commentators insist that people should pull themselves up by them.
Other people think a bit differently: "We all stand on someone else's shoulders."
That second thought comes from Helen Giddings. The entrepreneur and former Texas state legislator says she has stood on several sets of shoulders.
Those Who Came Before Her
It probably helped that as a little girl growing up in Dallas, she knew who some of those shoulders belonged to. She descends from an African American family who, in the 1880s, founded a large Freedmen's town on farmland north of town. As Dallas sprawled beyond its early borders, her ancestors and others sold their land for development, including the land where the city's fabled Galleria shopping center now stands.
More recently, as an only child, she watched as her mother grew her own home cooking business, what we might now call a private catering or personal chef firm.
Then there was her boss at Sears, Roebuck, back when the company was a retail juggernaut. He saw the skill and determination she brought to her administrative assistant job and encouraged her all the way up to the point where she headed up human resources for the company across 11 states.
The result is that for decades now, Giddings says, she has been excited to offer her own shoulders to others in order to give them a needed boost. Like many women over 50, she wants to help other women find greater success and have an impact on the world. After all, Helen was almost 50 when she was first elected to the Texas House of Representatives, so she can relate to women in a similar position.
Giving Back
Giddings has done much of that work as a member of The Links, Incorporated, one of the nation's oldest and largest service volunteer organizations, with a membership of 17,000 women of African descent, plus more members in such countries as Germany and the Bahamas.
The Links organization Is divided into regions, and Giddings's Western states area has developed an initiative through which she is doing some of her most consequential work. Asked by the Western Area's director, Lorna Hankins, to identify priorities for the group, it took Giddings about one hot second to suggest a committee of Black Women Empowering Black Women, which she now chairs.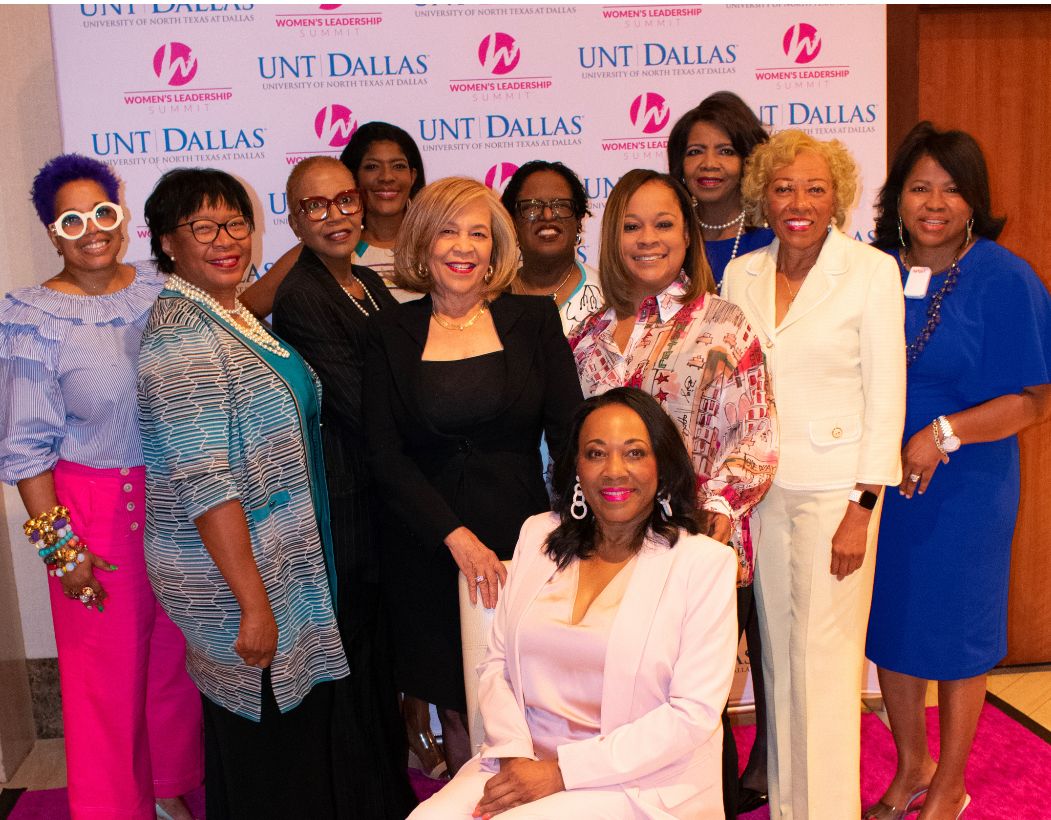 In the wide world of "getting ahead," there's always a lot of talk about networking. "You don't get that big job just by applying for it," Giddings points out. "A lot of it is word of mouth, finding out about opportunities, and putting people together."
But a more specific aspect of the Empowering program is bearing even more impressive fruit. "We put a lot of effort into getting women onto boards," Giddings explains.
Nonprofit boards and local commissions are easier to crack than corporate boards—but sometimes, also sitting on those boards and commissions are corporate types who can then see what the newcomers bring to the table.
"A resume for a board position is different from the resume you would write when applying even for a C-suite job," Giddings says. "We prep women and help them re-cast their resumes to be less about which jobs they've had and more about what they have accomplished and [for those already higher up the corporate chain] how they, as executives, set goals and have interacted with their boards."
Promoting Leadership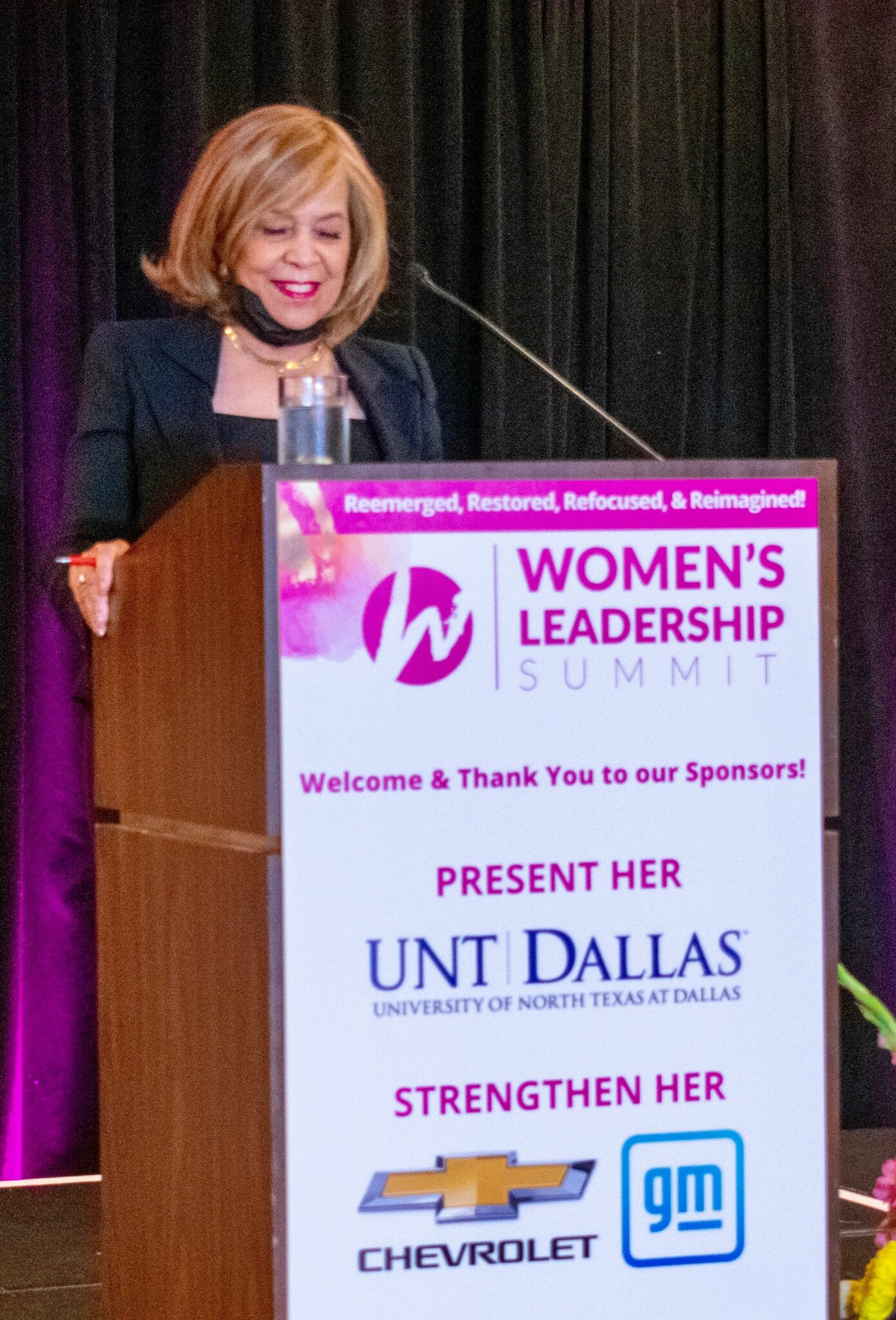 Another Links program operating across the 10-state Western Area promotes leadership, bringing in successful women to speak. "We want them to talk about their challenges, their failures. Failure is a temporary thing: You get up one time more than you fell down."
The first person to do anything didn't necessarily have role models, Giddings says, and, as they say, had to "build the plane while flying it." Now some of those models are in place. But coaching is still needed as women move forward, especially in entrepreneurial roles.
"Just last night," Giddings said recently, "we had a Black entrepreneur talk with a younger woman about 'outgrowing' her bank." It's an interesting notion and one that might seem revolutionary to a newbie: Once you've achieved a certain level of experience, it is reasonable to have your bank come to your office and have them explain what they can do for you and your company going forward.
Learning that sort of thing is part of what Giddings, and others, have meant by standing on someone else's shoulders.
Speaking Her Truth
Giddings is an engaging and ebullient speaker, so it's easy to believe her when she says she is sought-after to chair a gala or other big event that needs enthusiasm and planning. But campaigning for office, asking for money to back her own political ambitions? That was something else, and it's a common-enough challenge that Empowering Black Women has a Campaign College, which recruits and trains Black women to run successful campaigns and win elected office. Even the more experienced can learn from the "college" about serving effectively, developing policy, and, yes, continuing fundraising.
The Empowering college is not Giddings's only college try. Following the lead of Texas state Senator Royce West, Giddings co-sponsored the bill that created the University of North Texas at Dallas and, later, its law school. The institution, now 22 years old (the law school was founded more recently, in 2014), is the only four-year public university in the city and is ranked as one of the most diverse in the nation.
Under the UNT-Dallas umbrella is another of Giddings's initiatives, the Women's Leadership Conference, an annual meeting that offers seminars and talks by world-class leaders, all with the goal of moving women, Black women in particular, forward. More shoulders to get boosted on.
Watching her mother develop her own business was no doubt important, but so was the fact that her mother told her that failing at something wasn't important as long as she had tried her best. Think about it: Permission to fail is quite a gift to give a child.
Add a college degree to the equation, and success, as they say, begat success. And led to her getting elected to the Texas state legislature, where from 1993 to 2019, she worked her way up to chair various committees and work with leaders, such as Nelson Mandela, from around the world. Oh, and along the way, she created a family, two daughters and a son, professionals all.
Empowering the Next Generation
When Giddings decided to leave the Texas legislature, it was, as she explains, to focus on empowering women, particularly Black women. "In the spaces and places where decisions get made," Giddings points out, "often we aren't there."
It was also for family reasons: "to create generational wealth," the kind of fiscal legacy not possible on a Texas legislator's $7,200-a-year salary, one of the lowest among the States.
"They pretty much insist that legislators have their own business," a cheerful Giddings acknowledged recently. And so she did: In 1989, she founded Multiplex Inc., an airport-concessions business that pioneered getting gourmet coffee into an airport in the Southwest (long before Starbucks). Most recently, Multiplex joined with nationally recognized airport-concession behemoth Hudson, now owned by the Swiss-based Dufry airport-retail company, to be part of a new food-and-drink concept at the Dallas-Fort Worth airport.
Generational wealth? Check. Stronger shoulders for giving those boosts? Check, check.
Read Next:
Women to Watch: Patricia Bragg