Videos watched by millions around the world have suggested the role that Queen Consort Camilla will play going forward in the House of Windsor.
It was a week after the death of Queen Elizabeth II, and the new King Charles III was making official visits, signing documents, and signing guestbooks. Pens were posing a problem, in one case leaking, in another just being a bother.
When a pen box and inkstand were in the way of his signing the sovereign oath during the Accession Council, Charles basically bared his teeth and seemed to hiss at the nearby aides to remove the offending items. (The official documents, in fact, took up all the space on the small ceremonial desk.) In the case of his fountain pen leaking while he signed the guestbook at Hillsborough Castle in Northern Ireland, Charles, to put it in commoner's terms, had a slightly more developed hissy fit, complaining how the pen had done it again. "I hate the bloody thing," he muttered. ". . . Every stinking time." He grumbled a bit more, then left the room.
In the first instance, Camilla was standing at a distance for the solemn signing. But in the leaky pen situation, without a twitch, she sat down while the cameras continued to roll, grabbed another pen, and proceeded to sign the guestbook. No drama. It seems that "the most hated woman in Britain" has morphed Into the Queen of Cool.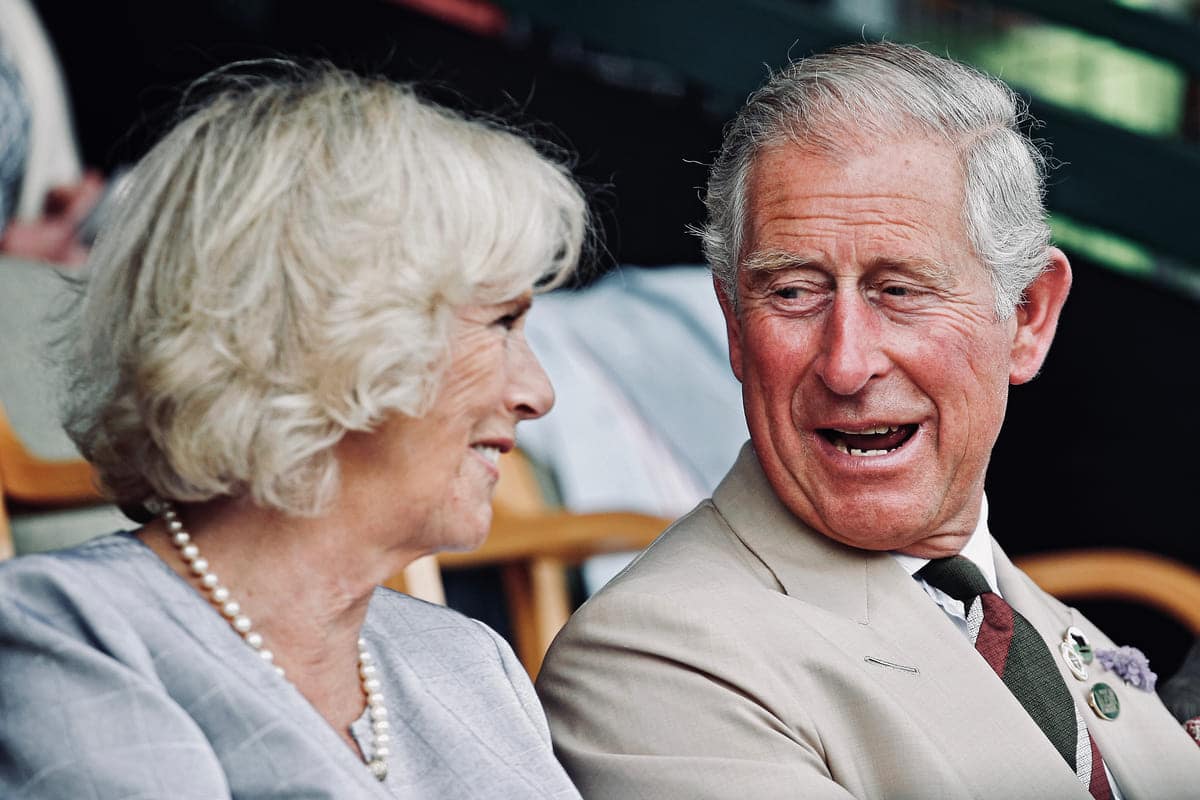 In public, Charles has been known for sudden flashes of annoyance and is sometimes thought of as an old fusspot—the "pampered prince." Even before he ascended the throne, stories were popping up expressing "worry" about how his temper was going to play to the public, especially after the placid face of the monarchy presented for 70 years by his mother.
Enter the queen consort. After 17 years of marriage, and more controversially, many years before that, she has been his chosen partner, a warm and soothing presence. Who better to take Charles's "temperature" in any given situation and apply the needed salve?
It must be said that Charles is also known for flashes of humor and for being open to a joke. (In fact, on a rope line a day or so after the leaky pen, a woman in the crowd handed the king a fresh pen—in case of a future writing-implement malfunction. A surprised Charles laughed, the woman laughed, and the public melted.)
The person he seems to enjoy joking with most is Camilla. The online archives are filled with images of Charles and Camilla giggling like teenagers, their body language revealing an easy physicality, Camilla being, after all, the "older woman" (by 16 months) inside whose knickers Charles once infamously said he wanted to live.
Charles, of course, has been in the public eye his entire 73 years. But Camilla has proved herself his equal at adopting charities, making public appearances, and generally putting a good public face on the monarchy.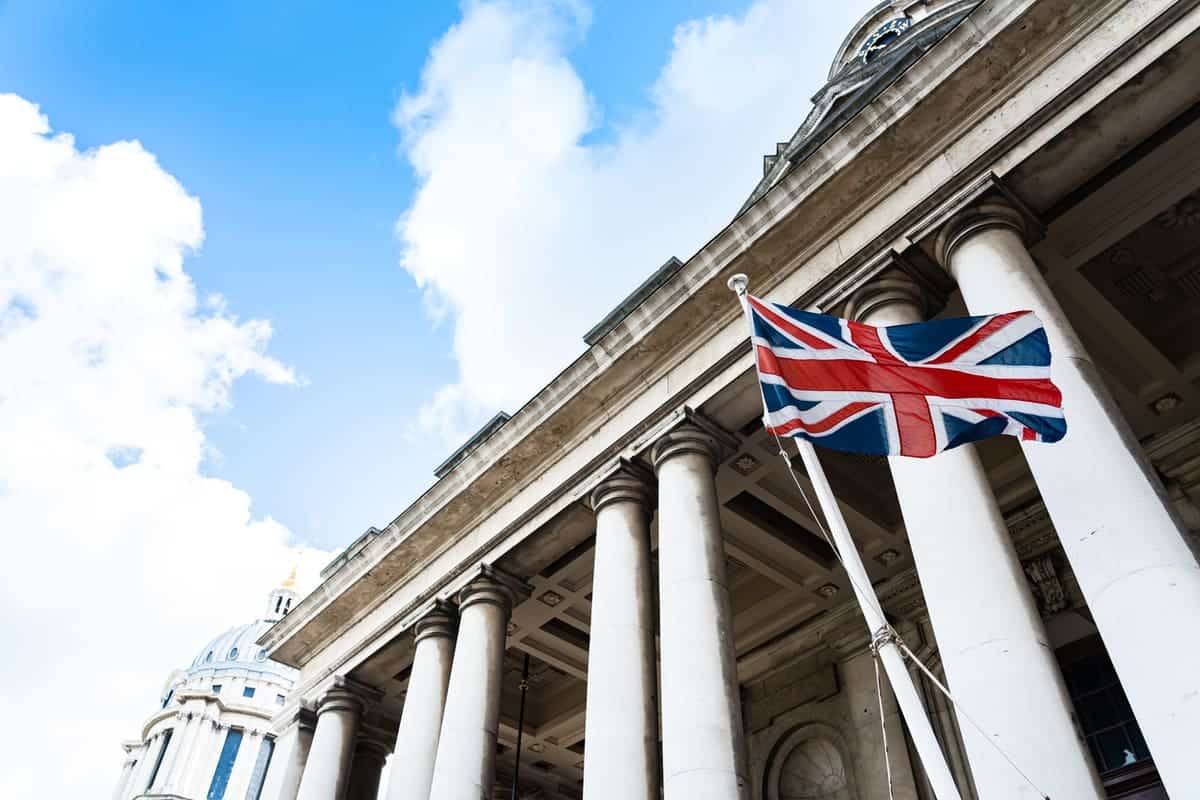 There are still Britons who would prefer that Camilla not be queen consort, that she take the lesser "princess consort" title. Nonetheless, the past two decades have seen a growing comfort with the Royal Duo. And that may have arisen simply from seeing them day after day, occasion after occasion, walking, signing, waving, growing a bit plump together over the years, but always looking like the couple that—dare we say it?—always should have been.
Camilla has adapted well to royal ways while maintaining a look and personality of her own. We occasionally saw Elizabeth in her country tweeds, but we've seen Camilla in jeans and a cardigan, boots, and edgy platform sneakers (and Elizabeth's signature Launer handbags have so far been supplanted by Camilla's favorite Chanels).
Elizabeth wore jolts of neon green, bright orange, and cornflower blue because she said the people wanted to be able to spot their queen in a crowd. By contrast, Camilla's wardrobe has hewed much more closely to what other sophisticated older women have in their closets. Her hats have been flattering and have let her glorious mane, now whiter than blond, frame her face. Only in mourning did she plop one of those problematic flowerpot hats on her head.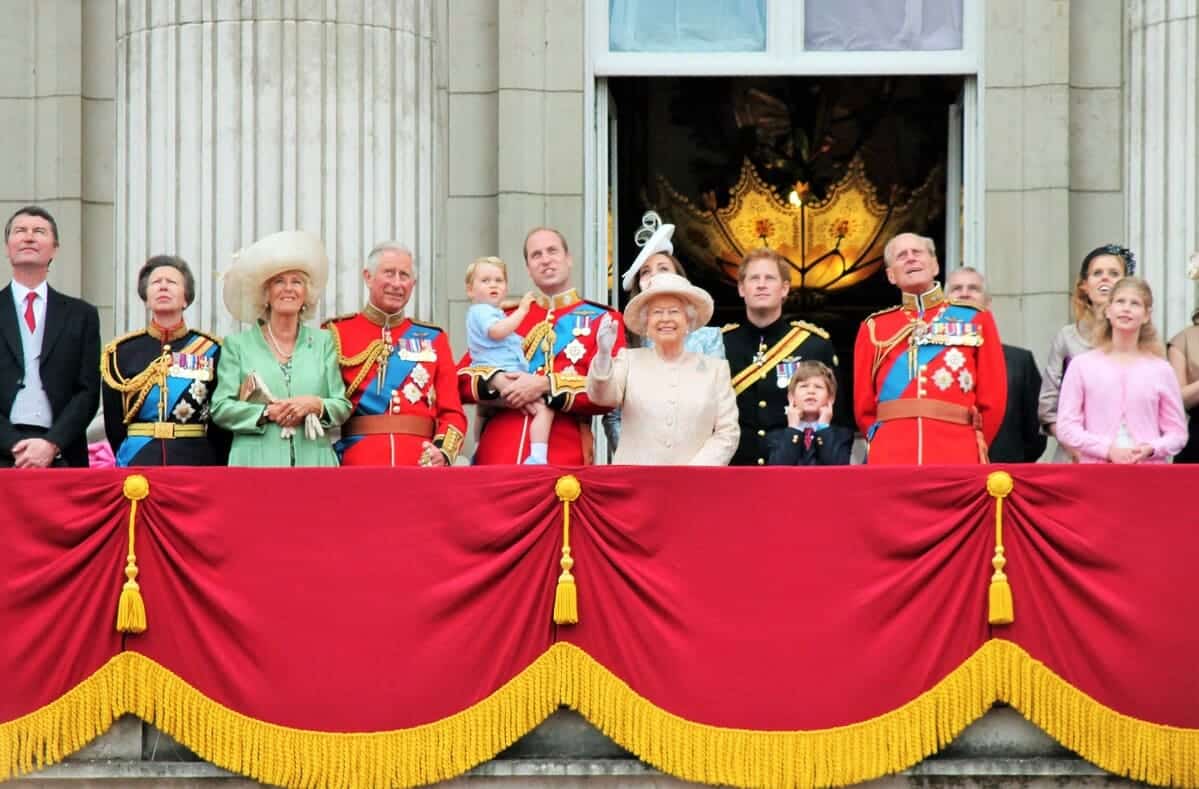 There are pictures from 2010 where Camilla is in a wheelchair because of a broken leg. Surely it was done for the cameras, but there was Charles, her doting husband, pushing her up to the Covent Garden opera house. Charles's young first wife, Princess Diana, may have dazzled with her youth and glitter, her model-worthy figure and wardrobe, but it's the coziness of the long-term Charles-Camilla relationship that brings comfort and stability to the House of Windsor today. Theirs appears to be like so many years-long marriages, with the couple settling into a busy but blessed life together.
Will Charles be a different kind of monarch than his mother? No doubt. But with a countenance that regularly betrays his feelings, he may be more fun to watch. As long as Camilla is there to keep him calm to carry on.
Read Next:
Queen Elizabeth – Living Life Until the End
The Queen's Diet: A Healthy Eating Plan