The white summer t-shirt is a must-have closet staple. It can be dressed up or down and is always in season. To choose the right style of white tee, we first need to know what suits our body type. Start experimenting with these different tee necklines to see what looks best on you!
White Summer Tee Necklines
Crewneck
Crewnecks are the classic t-shirt style and can be worn by everyone as they highlight our face and shoulders.
A crewneck looks great with a pair of jeans and can be paired with a blazer and dress pants for work or a night out.
The texture of the slub knit and the tie-front makes this shirt stand out from the crowd: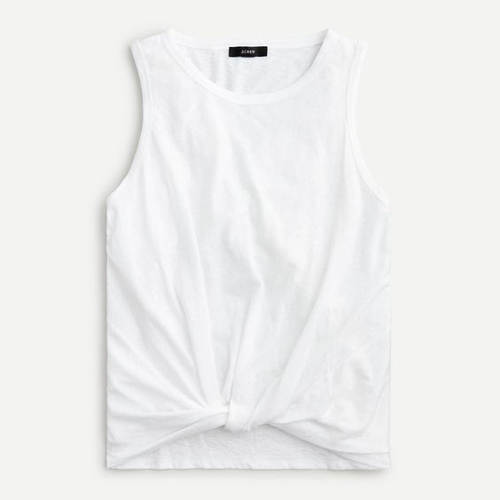 The boxy, slightly loose fit of this cotton tee feels fresh and modern and is perfect for all body types: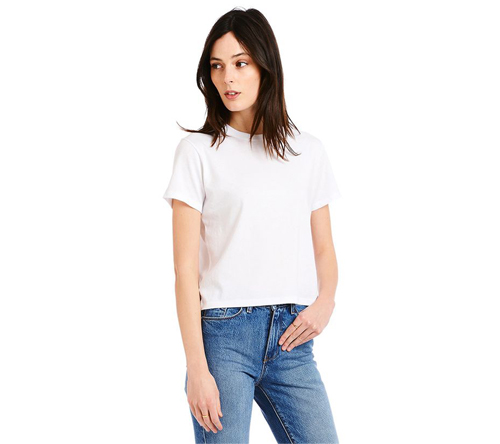 V-Neck
V-necks are an especially good choice for petite and curvy body types as they help balance and elongate your silhouette. They can also highlight a pretty necklace!
V-necks also tend to be dressier than crewnecks. Modest V-necks can be worn at the office but save deep or plunging necklines for a night out!
This sleeveless staple piece is made of silk and would look great under a blazer: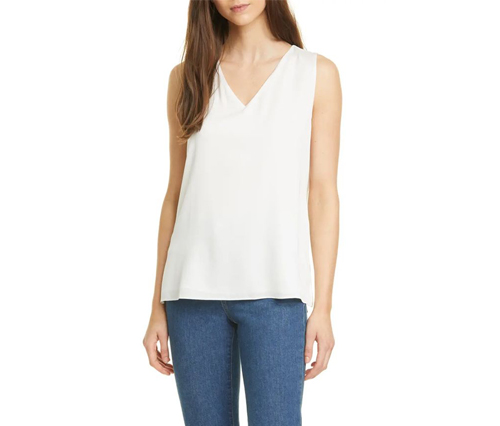 The soft and silky feel of this fitted tee makes for a great layering piece, but it also looks fantastic on its own: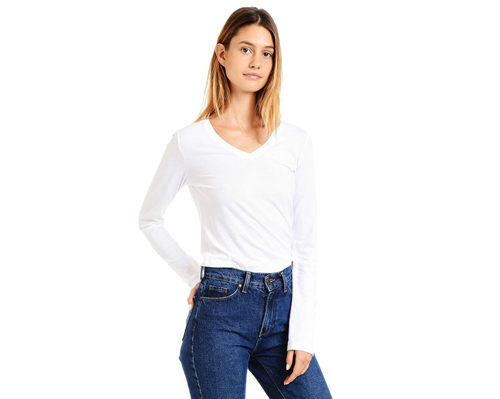 Bateau or Boat Neck
A bateau or boat neck shirt is similar to a crewneck, but wider. This neckline draws the eye upward toward the shoulders making them a great choice for pear or apple-shaped body types.
This elegant cream boat neck is just as versatile as pure white and looks fabulous on warmer complexions. We also love that it can be worn off the shoulder for a totally different look: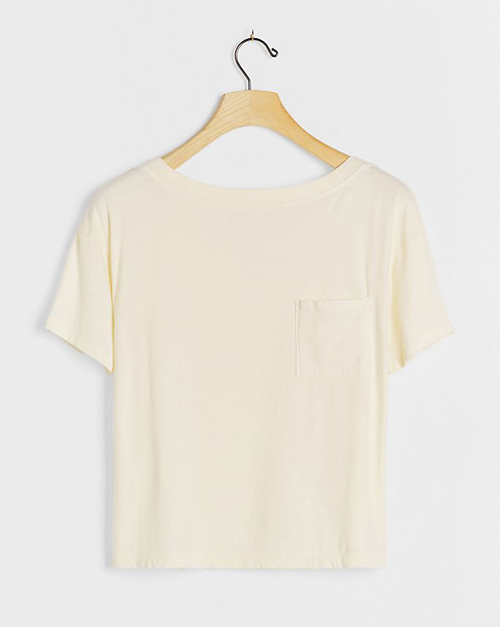 We love that you can wear this option off the shoulder for a totally different look: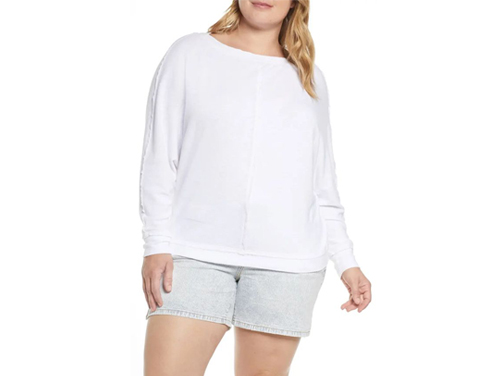 Scoop Neck
Scoop necklines are deeper and wider than crew necklines and are also flattering on all body types.
You will love the loose and relaxed fit of this cotton t-shirt, especially during the hot summer: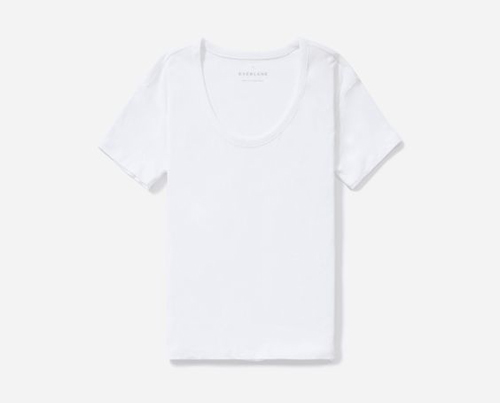 We love this feminine take on this flowy sleeve crew neck: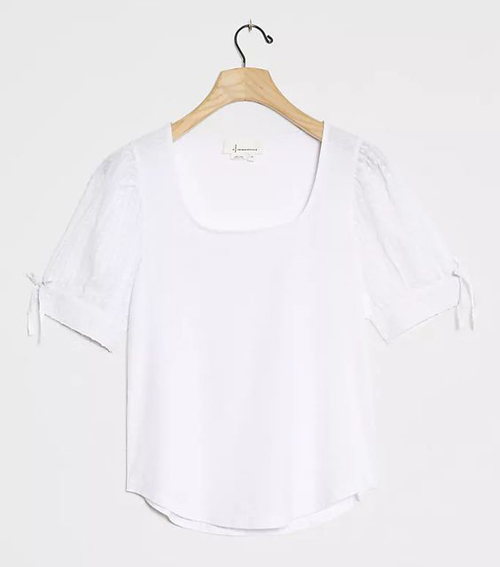 Polo
Polos are a great choice when you want the look of a collared shirt but you don't want to wear a button-down. They are extremely versatile and universally flattering.
This Everlane knit polo features longer sleeves and a more fitted silhouette: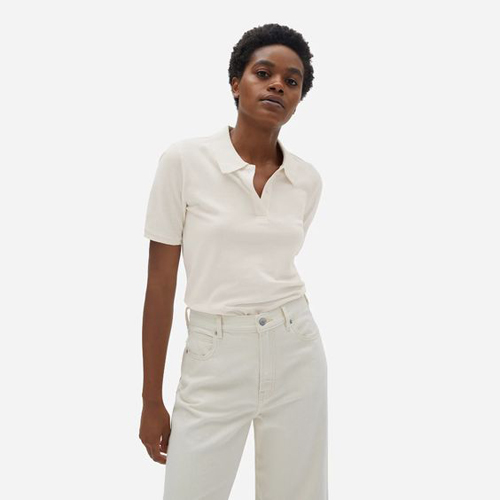 How To Style Your White Summer Tees
White summer tees are extremely versatile as they can be comfortably worn in the warmer months and layered underneath sweaters when it gets cooler. Look for all cotton or cotton-poly blends for the most comfort.
At work, pair your white tee with trousers and a blazer. For a more casual look, pair it with some jeans and sunglasses. And for date night, slip on some tight jeans, high heels, and extra jewelry!
"A white shirt goes with everything, it's season-less, it's an investment, it's something you'll wear not just season after season, but year after year."

– Victoria Beckham
Now let's go shopping!