As I sit listening to the AC hum along, battling the ridiculous 90+ degree heat and 60%+ humidity, I wonder if there isn't some way to make the (hopefully) end of summer a little more enjoyable. Then it came to me. SALES. End of summer is always a good time to grab savings on things like automobiles, patio furniture, grills, and back to school supplies… But it is also a great time to pick up some fashion treasure.
Currently, Neimans is having a buy more/save more sale. Nordstrom's anniversary sale is over, but there are still mark downs galore on fabulous pieces that will take you through the transition time some of us get to enjoy between the total end of summer heat and the crisp fall days that await.
Yea! Long sleeve blouses! Cardigans! Blazers! Layers and layers!
Look at that multi-button cardigan. No, don't. It's MINE.
All these tops can go with straight leg or skinny pants. Drapy, tailored… but all feminine and flattering.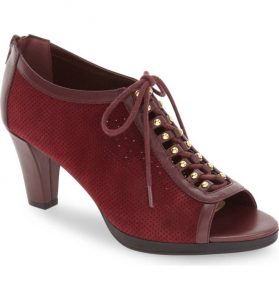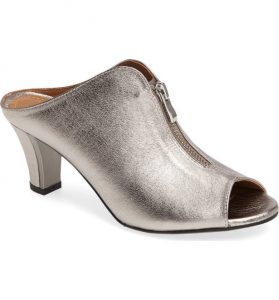 AND, this time of year, to me,
means booties
and loafers. Perfect with slacks, skirts or dresses. And there are lots of mid-heel heights to choose from – on sale.
So, there you have it. A little light at the end of summer tunnel. Grab some savings, get in a fall frame of mind, and start that transition wardrobe today. Let us know what you find!