As a woman over 50, I confess that I tend to stick with the same winter clothing year after year. Same colors. Same style. I'm sure many of you are in the same boat. But how do we break out of our comfort zone into some more "fashionable" clothing? I've reached out to the experts for tips on how to get into the right mindset to refresh your mind in order to take steps to take to refresh your winter wardrobe.
How to Break into the Fashionista Mindset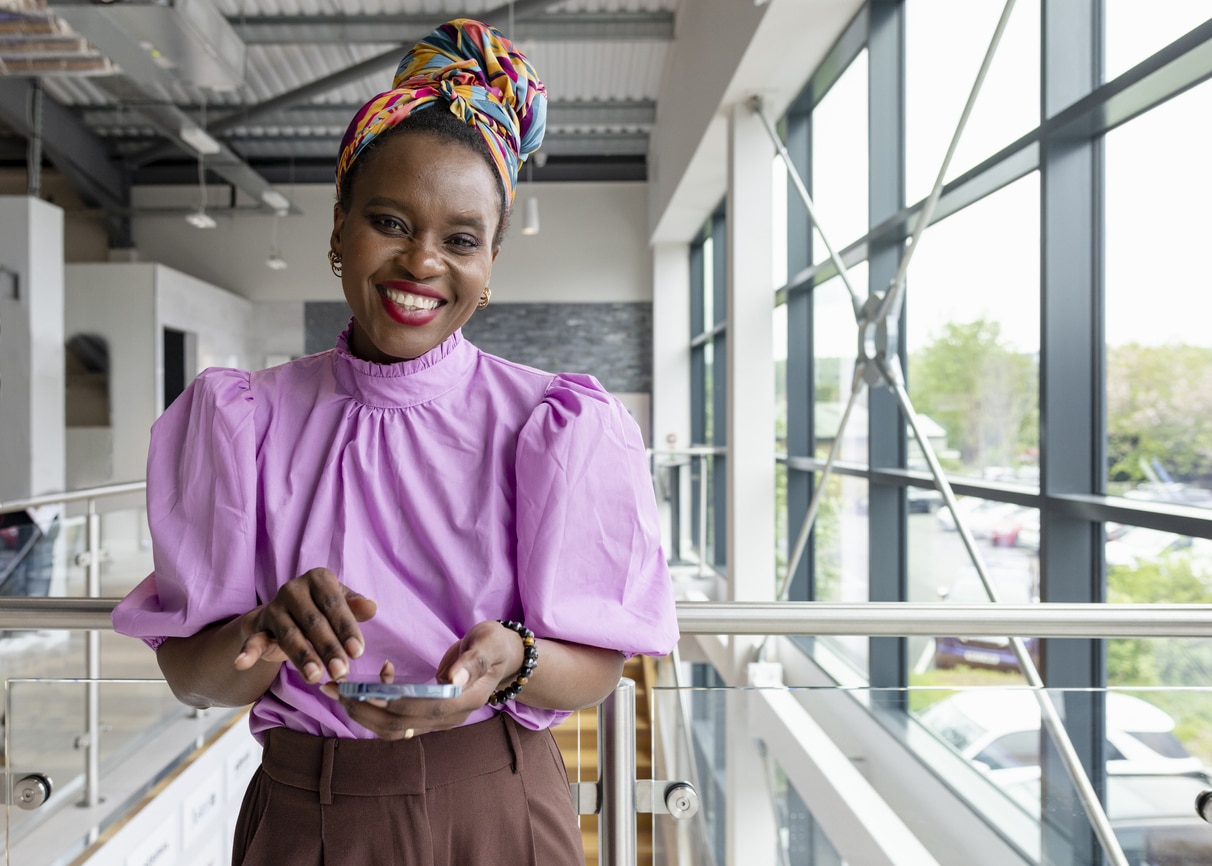 Since we may not all have that "fashion gene," it takes guts to step out of your comfort zone. Sunny Gebhardt, a fashion stylist and image consultant, offers services from personal shopping to organizing philanthropic fashion shows. She specializes in teaching women of all sizes how to make their first impression worth a second look.
"The truth is that women learn how to get dressed when we are small, but we are rarely taught HOW to dress ourselves," according to Gebhardt. "Even if we are lucky enough to be taught, we don't always understand that our bodies change over the years. That's how we get stuck in the rut of dressing the body we THINK we have (or WANT to have) instead of dressing the body we actually have now."
She adds, "Sometimes this results in ill-fitting clothes draped over bodies we are either trying to hide or squeezing into clothes that don't fit right," says Gebhardt. "The reasons vary, but often it's either we don't have time, or we don't want to spend money until we lose that pesky weight."
Gebhardt recommends these quick tips on how to refresh your mind and body:
Know Your Body Type
While this may be old news to many, some may not be aware of the importance of dressing to your body type. While there are many deviations, there are basically five body types for women: hourglass, apple, pear, pencil, and strawberry. "It's important to know to buy clothes flattering to your figure and not items that you just love on the mannequin," according to Gebhardt. "This is precisely how we all end up with a closet full of clothes but have nothing to wear!"
It's also important to dress the body you have right now. While this may seem like a repeat, it is important to buy and wear the proper size. That may sometimes be difficult as sizes can vary depending on the retailer. If you're unable to try it on in person when ordering online, be sure to click the box that shows the specifications on sizes.
Know Your Fashion Personality
We all express ourselves through many things, including our choice of certain styles of clothing. While what we wear doesn't define us, it can reveal our personalities. The main fashion personalities are classic, bohemian, sporty, and fashionista.
5 Steps To Refresh Your Winter Wardrobe
, a style coach and blogger who focuses on fashion for women over 50, offers these five quick tips to refresh your winter wardrobe.
1. Go Bold and Add Color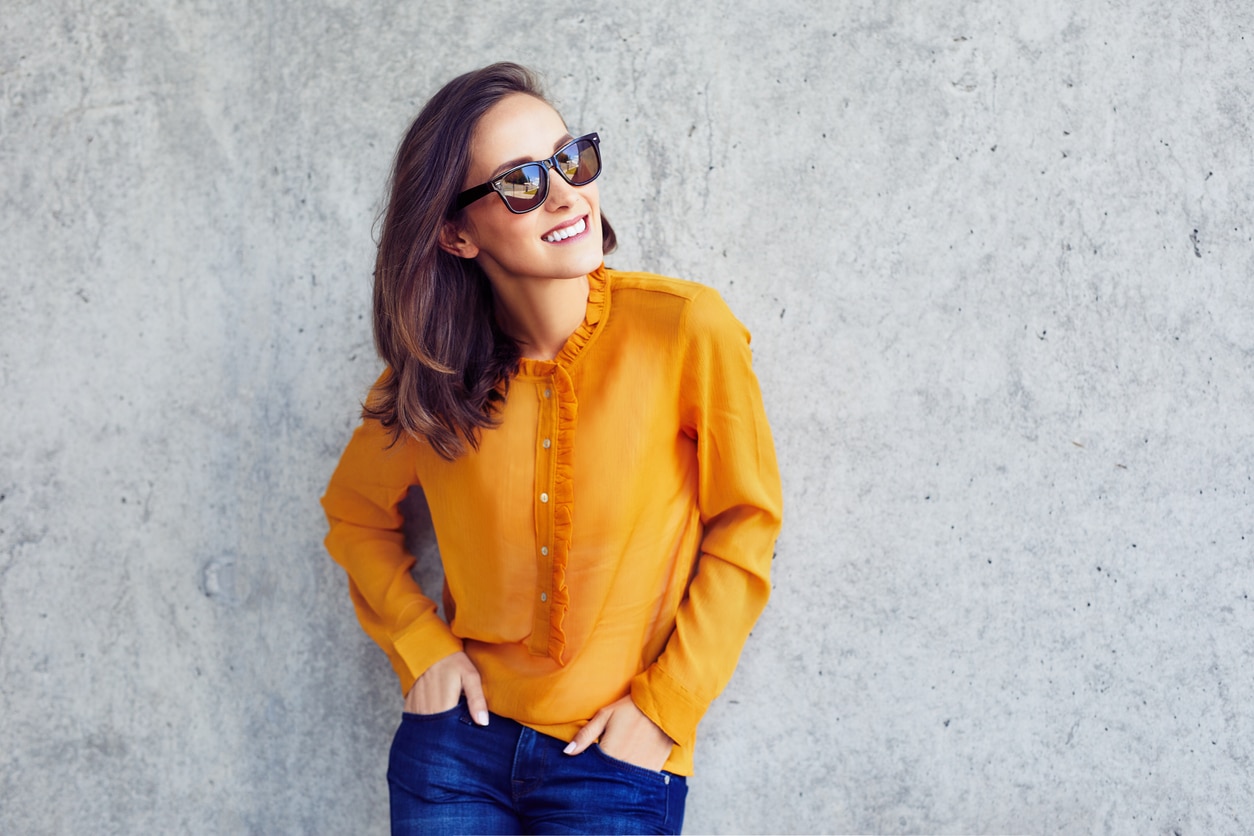 Start by adding color, says Hancher. "Bold, bright colors are very on trend this season. Go for a full head-to-toe bright color, or simply add a bright shoe or clutch to your staple black dress. Or contrast colors with something like a bubblegum pink dress with blue shoes and a purse."
Gebhardt adds, "For sisters who dress head-to-toe in black, update your look with just one color. A white or gray camisole might only add an oomph of color, but it's a start. Or go bold with a red or bright blue scarf, sweater, or belt."
"The best way to freshen up an all-black wardrobe," according to Gebhardt, "is to mix in different materials. If you're not ready to add color, then consider livening things up with texture. A chunky knit sweater and silk or cashmere pants, for instance."
2. Accessorize!
"A quick way to refresh your staples," says Hancher, is to add accessories, calling them "an inexpensive way to change your look, participate in a new trend, and give your staples a new life."
Milano, Italy stylist Paola Farina, owner of Paola Farina Styling, agrees and adds, "Choose versatile accessories that can be combined with different outfits, in line with your current lifestyle. If your time is primarily spent in the office, it doesn't make sense to spend a lot of money on pieces for a gala dinner. Choose versatile pieces such as eyewear, scarves, belts, bags, and of course, jewelry. Shoes can revitalize a classic sheath dress."
3. Wear A Long Coat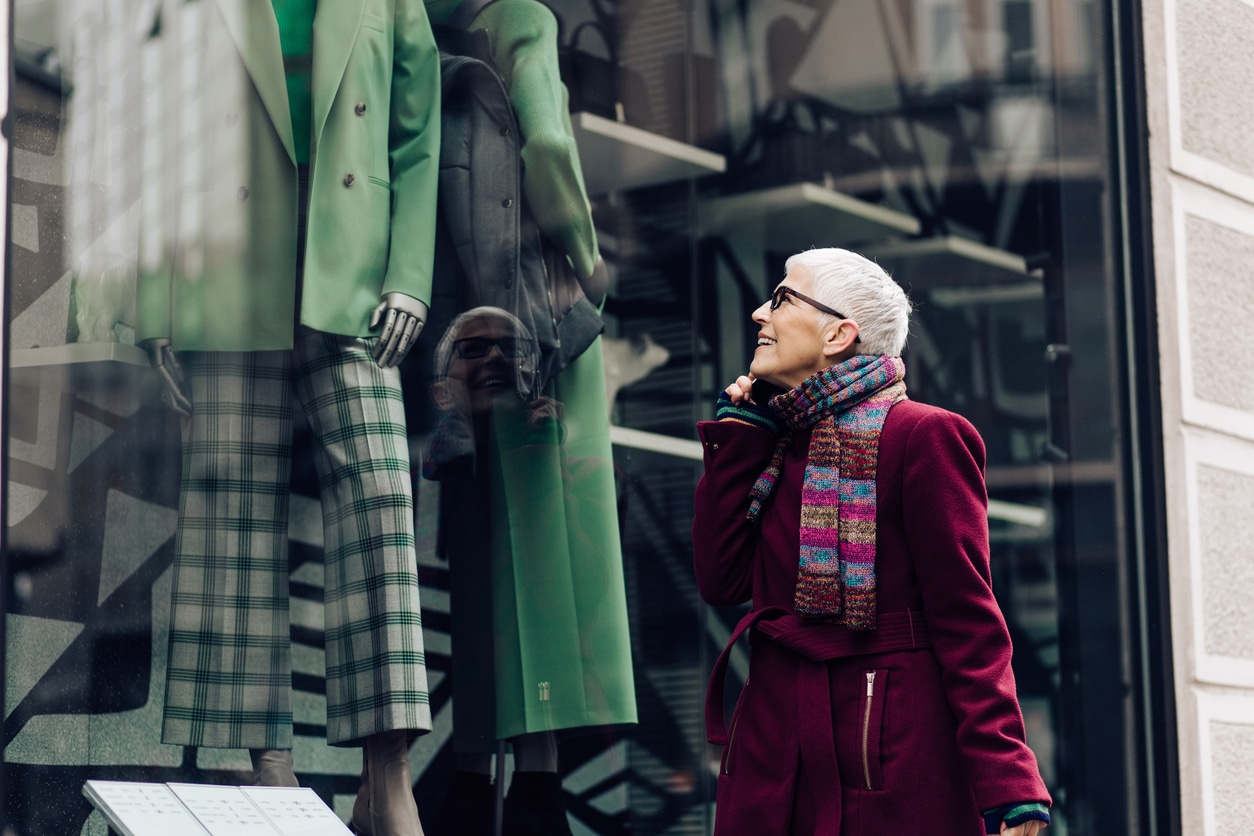 This is perfect for those of us who live in cold climates, especially with the record cold temps we've been experiencing! Outerwear is a must for comfort and for your overall look in the winter. That perfectly matches the current seasonal trend for long coats.
"Wear a maxi-coat that you love, and it will elevate any look," says Hancher. "Perfect over everything from jeans and a T-shirt to your holiday dressy outfits. I dug mine out from my closet. Does it count as vintage if you found it in your own closet?"
Another tip from Gebhardt is, "Puffer coats are really trending right now. Add a scarf, and you are on your way!"
4. Try A New Denim Silhouette
With so many styles of jeans, including boot cut, flare, wide leg, and straight, how do you choose? Hancher recommends trying a style you don't currently have in your closet and going for it! "You don't have to purchase a designer pair of jeans. Get something that is trendy at Gap, H&M, or Zara. This is an easy and inexpensive way to partake in a new denim trend."
5. Buy Pleather Anything.
Say what? Yep, pleather blouses, dresses, pants, and skirts are all trending. Find something that works with your current clothes and integrate it into your winter wardrobe. The price range for pleather ranges from Target to Neiman Marcus, so pick the price point that makes you feel comfortable and then snag it.
One final tip from Hancher is when buying something to refresh your current closet is to ask yourself, "what three items in your current wardrobe will blend with this new item? Don't buy something if it won't work with what you already have."
Finally, if you're still on the fence about jumping onto the fashion train, Gebhardt suggests subscribing to weekly fashion blogs to see what's new and trending. These can provide much-needed inspiration.
For those requiring more hand-holding, hire a stylist to offer advice and suggestions to match your style and personality.
Fashion Forward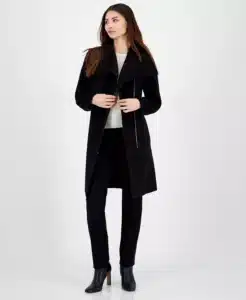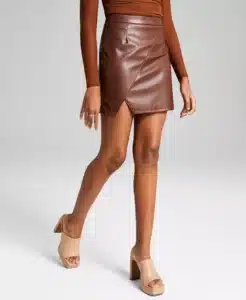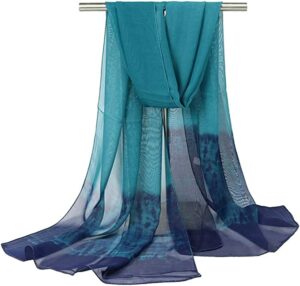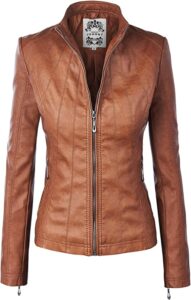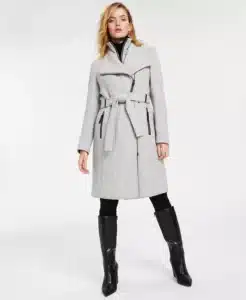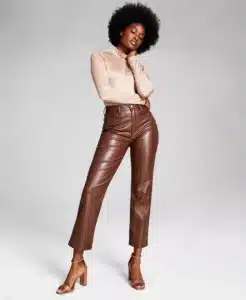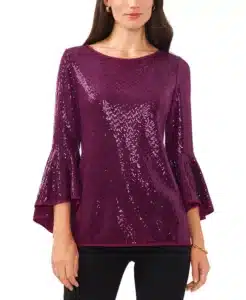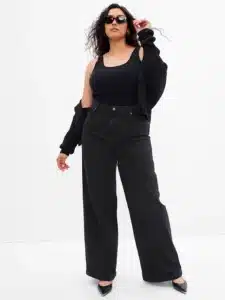 Read More:
Fashion Finds: Top 10 Sweater Dresses for Winter
The Best Blazers to Wear with Jeans