Last year for my birthday, a girlfriend, who is a very clever and thoughtful gift giver, presented me with two of these treatments. They were made of all kinds of natural botanicals, and they left my face feeling revitalized, plumped and youthful. To buy this product click here. I learned first-hand why Korea is now considered to be the new center of skincare innovation much like Japan, France, and America were once. After using this product, I tried a few more and was very happy with them, particularly with…
AmorePacific Moisture Bound-Intensive Serum Masque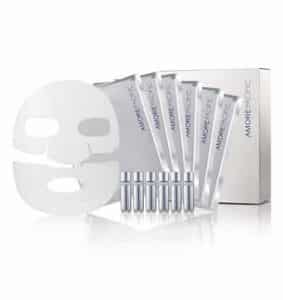 AmorePacific's Protection Cushion SPF +30 Foundation Compact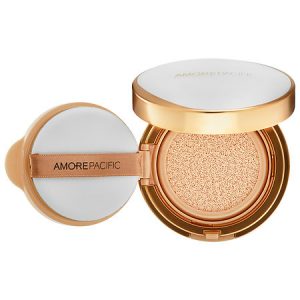 This is an all in one moisturizer, sunscreen and foundation that is applied with a sponge. It goes on so smoothly with its initial dewy glow but actually dries into a soft matte finish. It is a wonderful product and it is no wonder that it has been copied by Lancome and other brands including Maybelline. To buy this product click here.
Boscia Baby Soft Foot Peel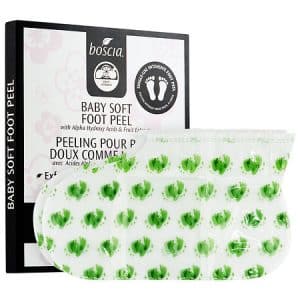 This was another gift from the same friend on my birthday last year. This is an extremely easy treatment to use on yourself, and you will get great results with this product. You soak your tootsies in warm water for a few minutes to soften the skin, then you snip off the top of the booties that contain the treatment, slip your feet into them and if they fit, great! If not, then scotch tape the sides to make a tighter closure, put a pair of thick socks on over the booties, and prop your feet up for 60 to 90 minutes. After that, remove the socks and booties, rinse your feet thoroughly in warm water, dry them, and then put on a fresh pair of socks. Your feet will peel for 4 or 5 days, and when they stop shedding the old, dry skin, you will be so pleased with your "new baby feet." This is a product that puts an end to dry, cracked heels. To purchase this item click here.
Clarisonic's Cashmere Replacement Head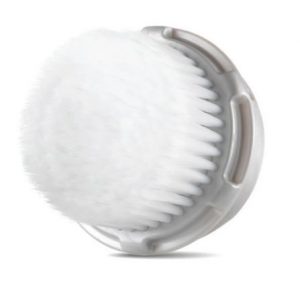 In a column a couple of years ago, I recommended Clarisonic's automatic facial cleaning device. It leaves your skin significantly cleaner than any other method of cleansing device. However, in the last few months, I had begun to notice fine broken capillaries on both cheeks.
When I saw my dermatologist seeking a remedy for this condition and advice on how to prevent it in the future, he performed a light laser treatment that removed the broken blood vessels. I posed my question as to whether the Clarisonic might have caused this damage. He replied that someone with my thin, Celtic skin, could have damaged it any number of ways, but he stated that he liked the Clarisonic's ability to clean the skin to the degree that it does. He recommended that I stay with the machine, but he thought that I should switch to their "Cashmere" replacement head. Its bristles are at least three times as long as the usual brush and are, therefore, much, much softer. It still renders the epidermis as clean as the original head, but without any damage. I bought one, and he was right. My clear skin stayed clear after switching to the Cashmere Replacement Head. If you have experienced this same problem, I believe that you will find this new replacement head to be a workable solution. To buy this item click here.